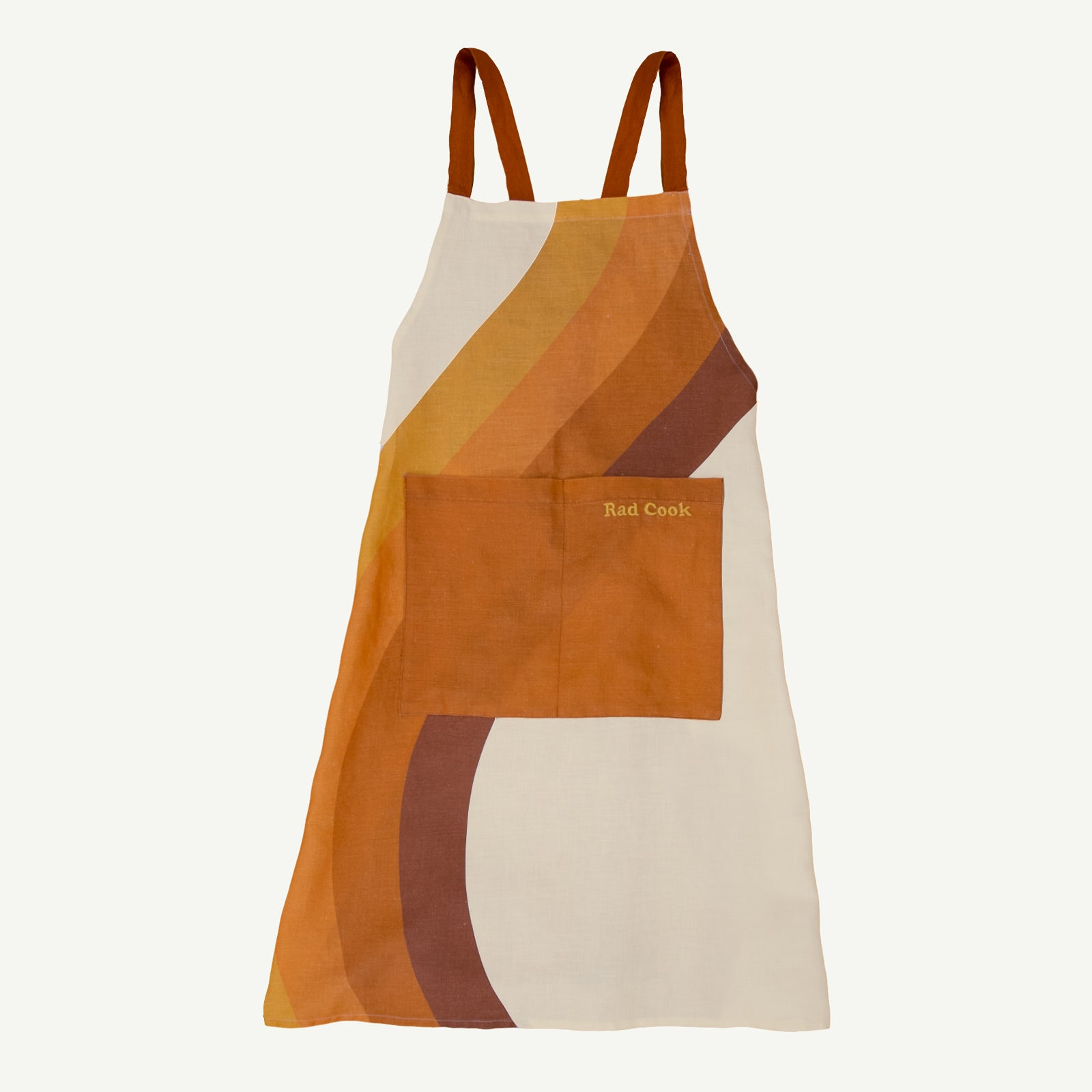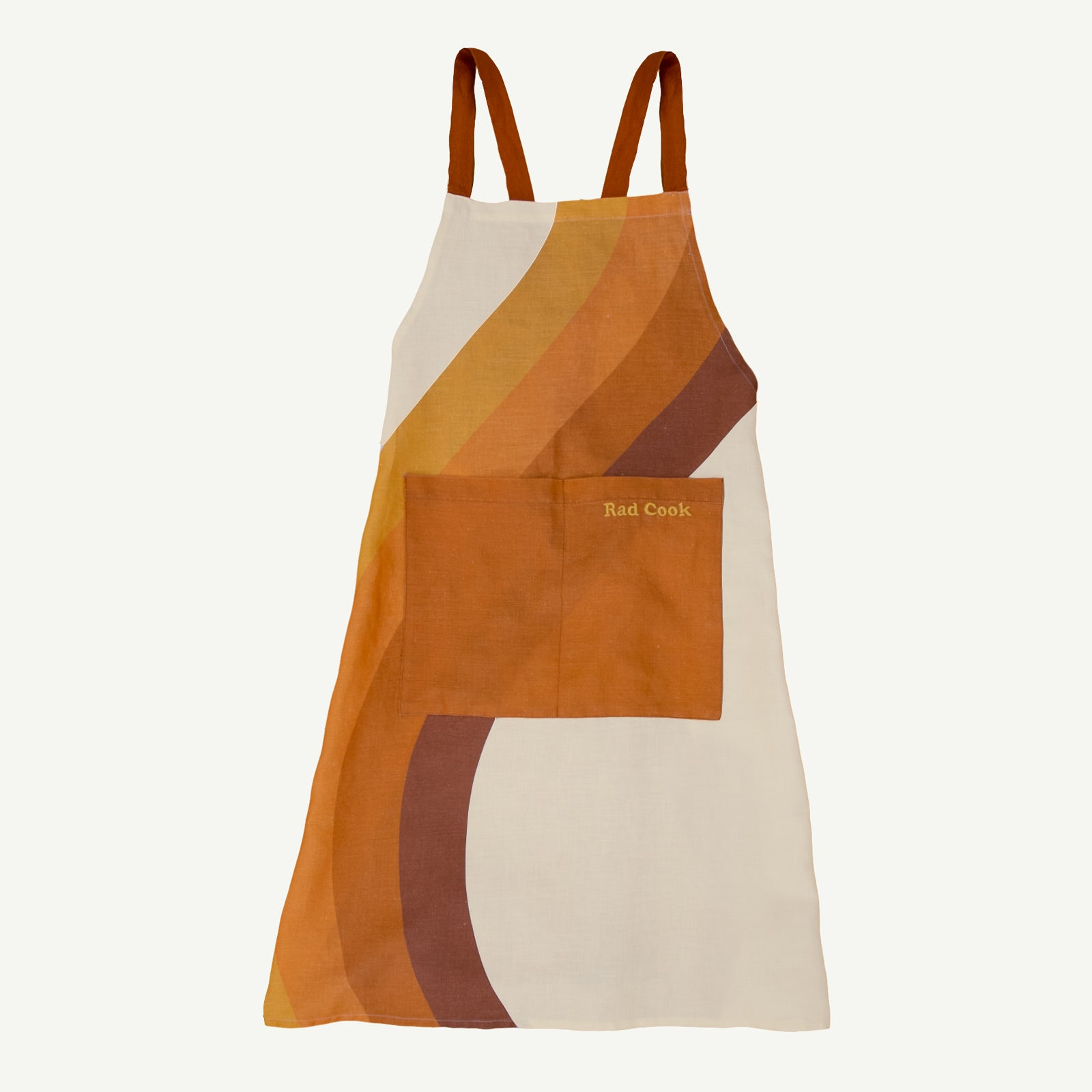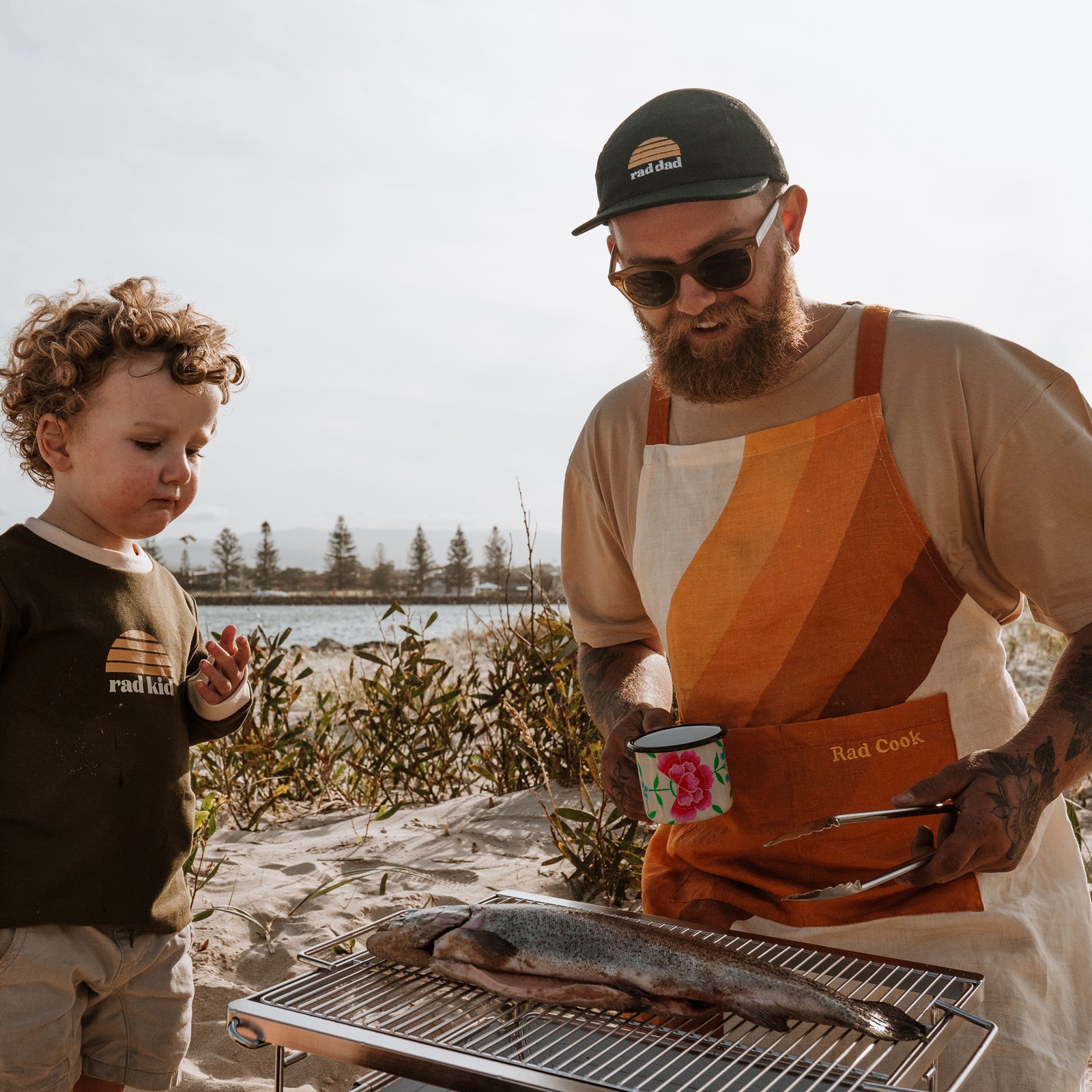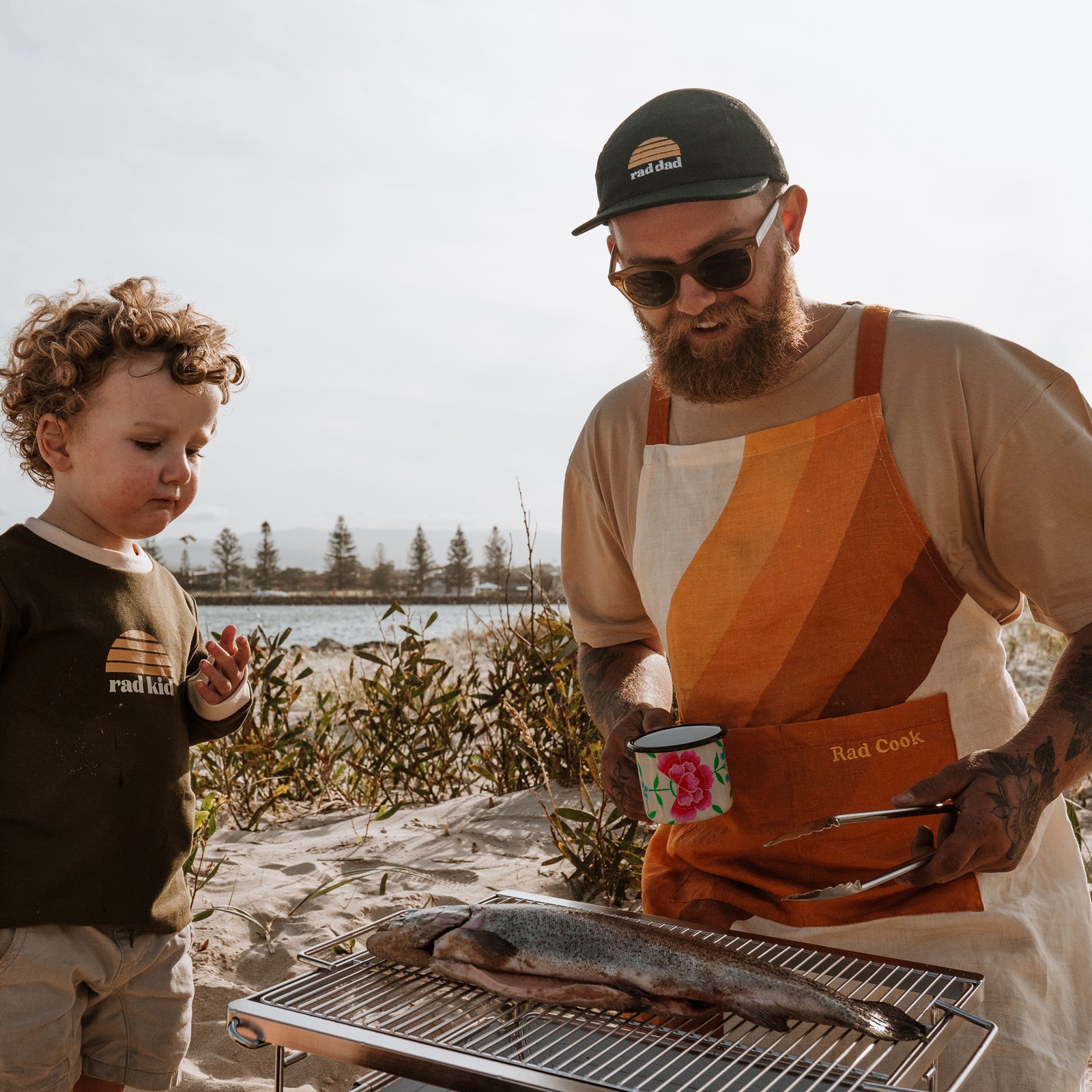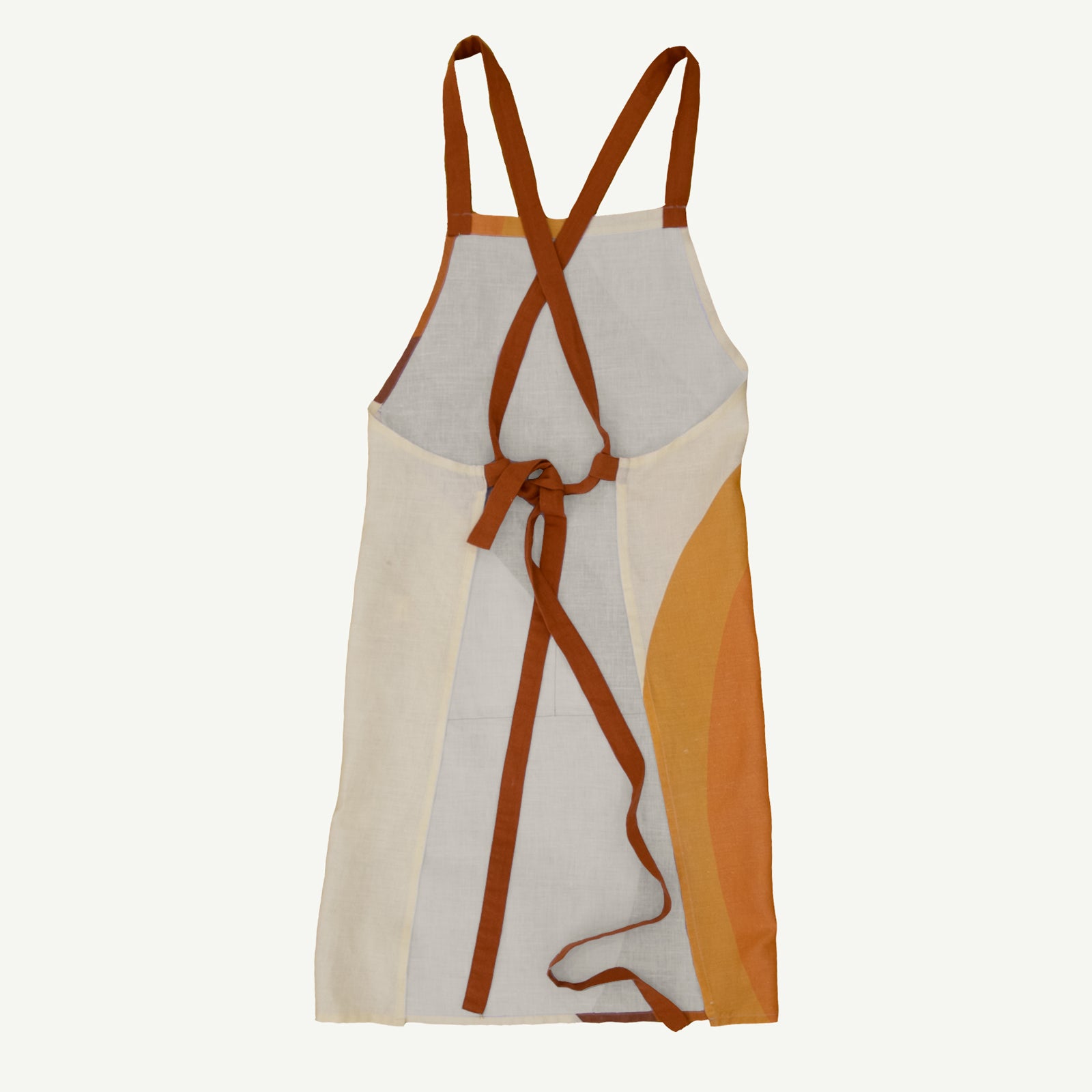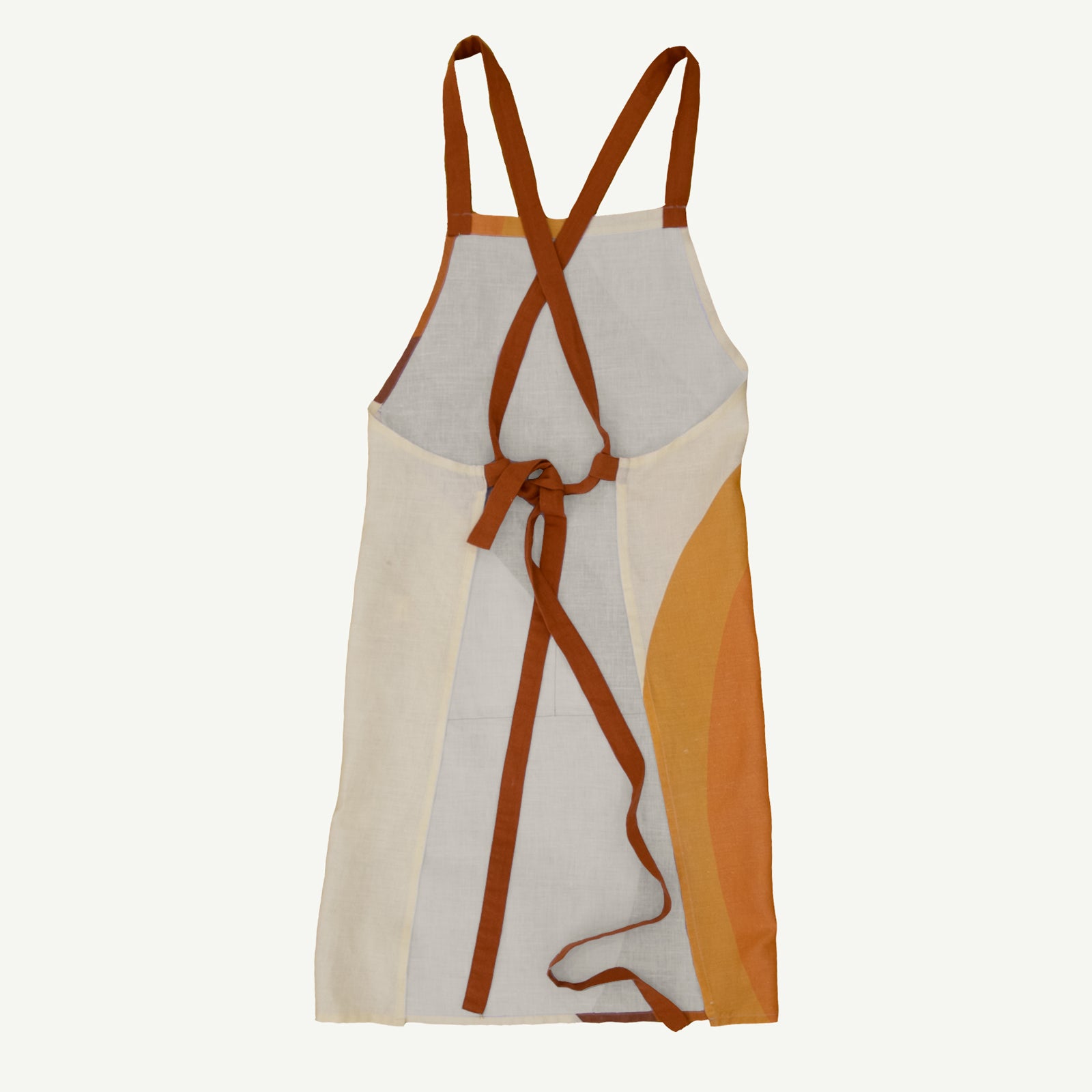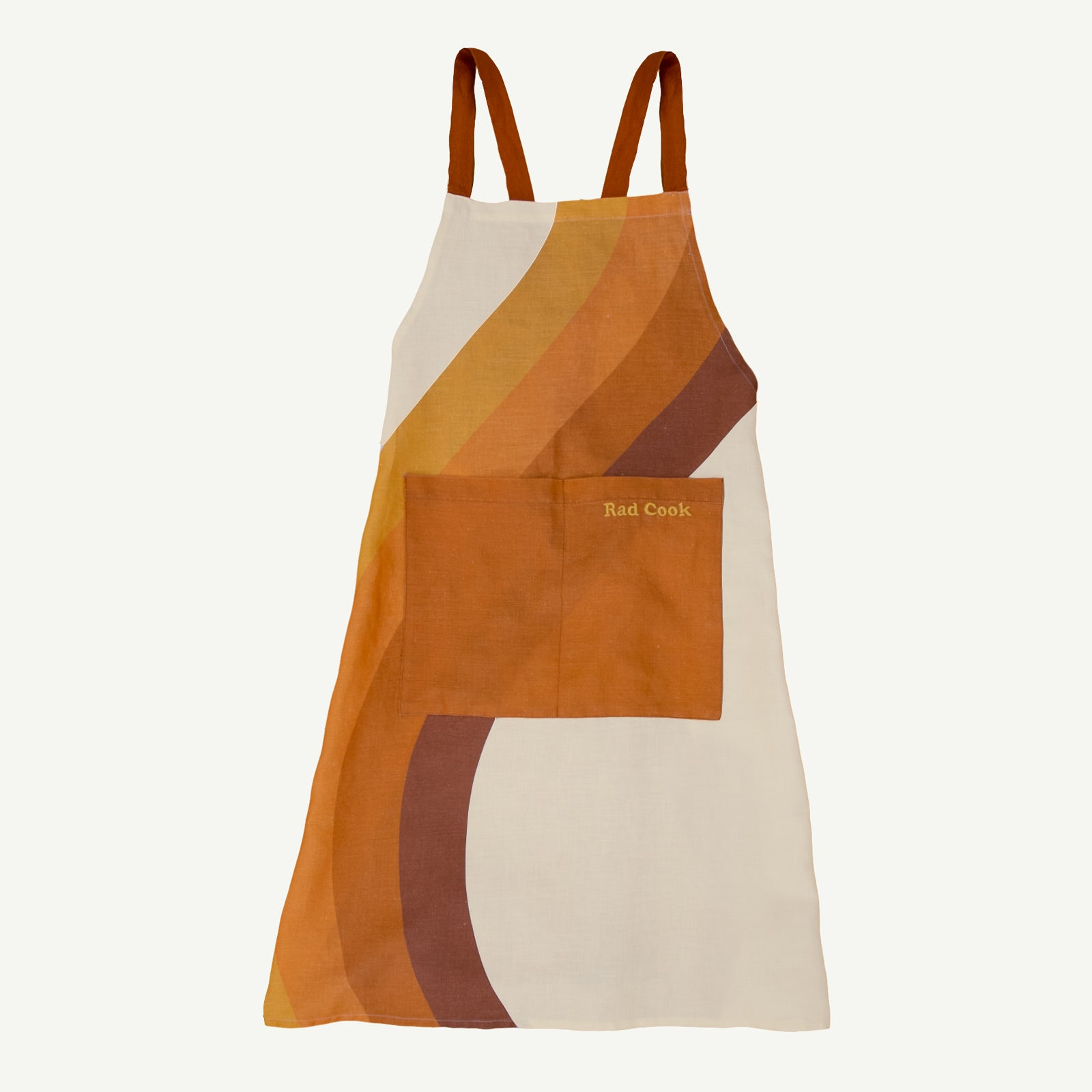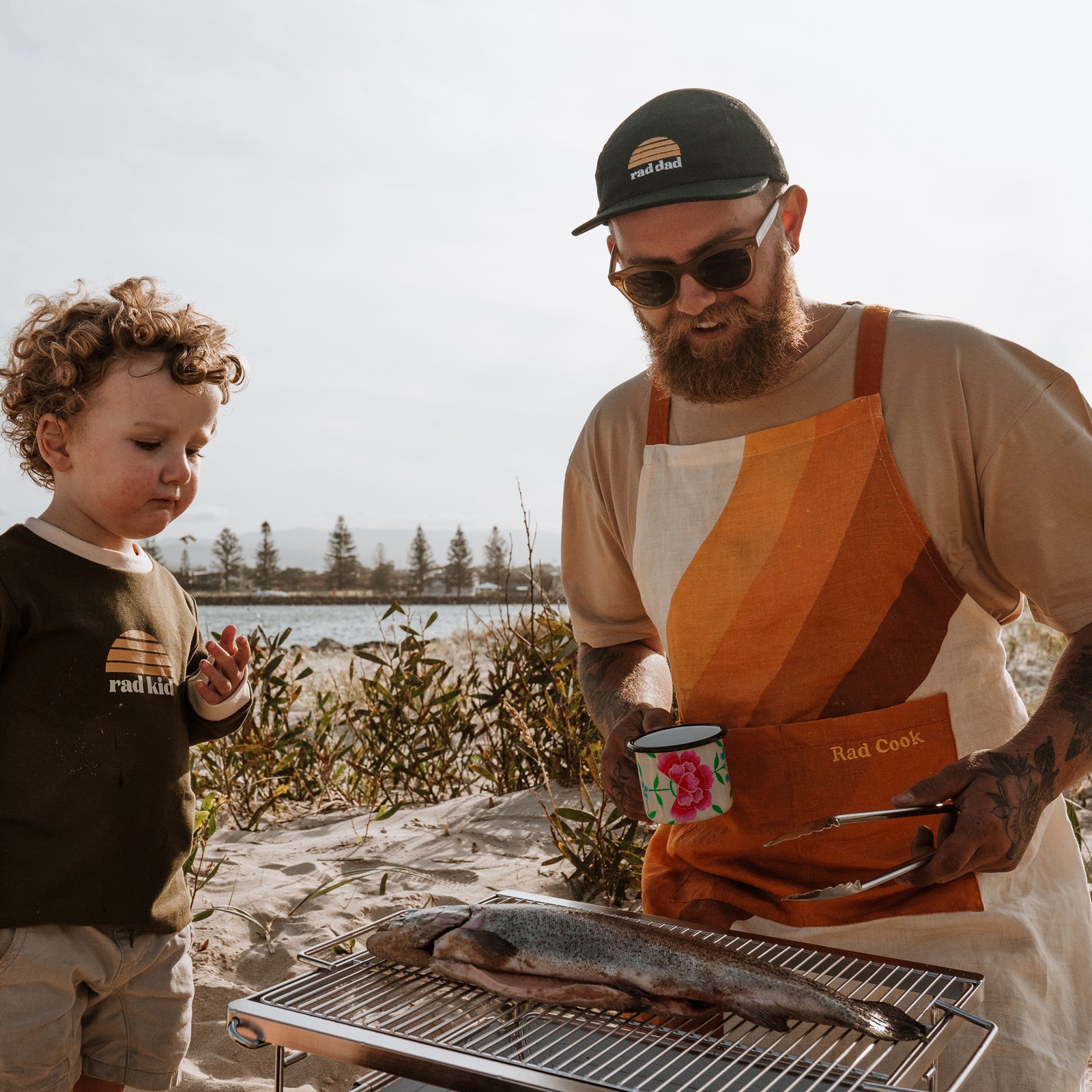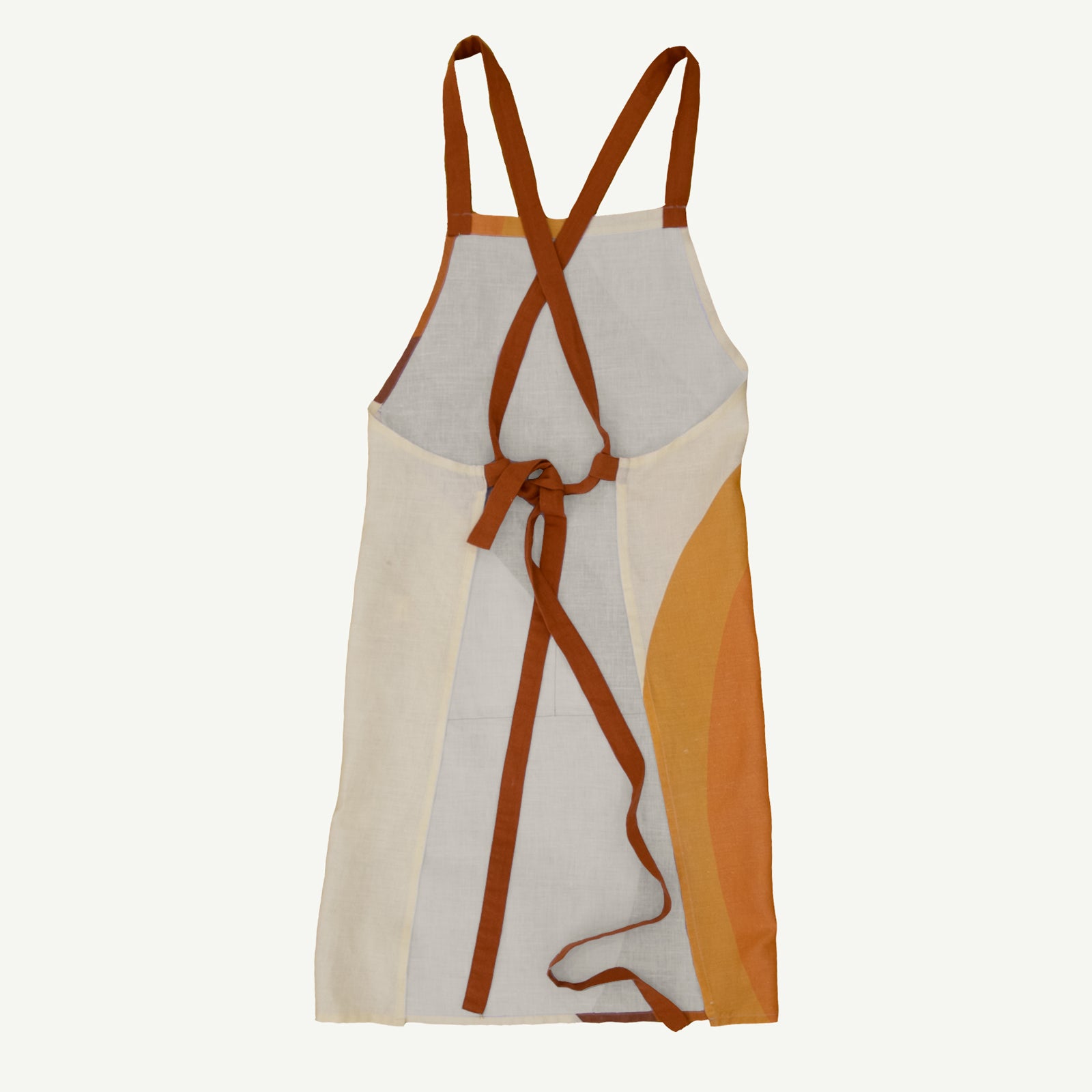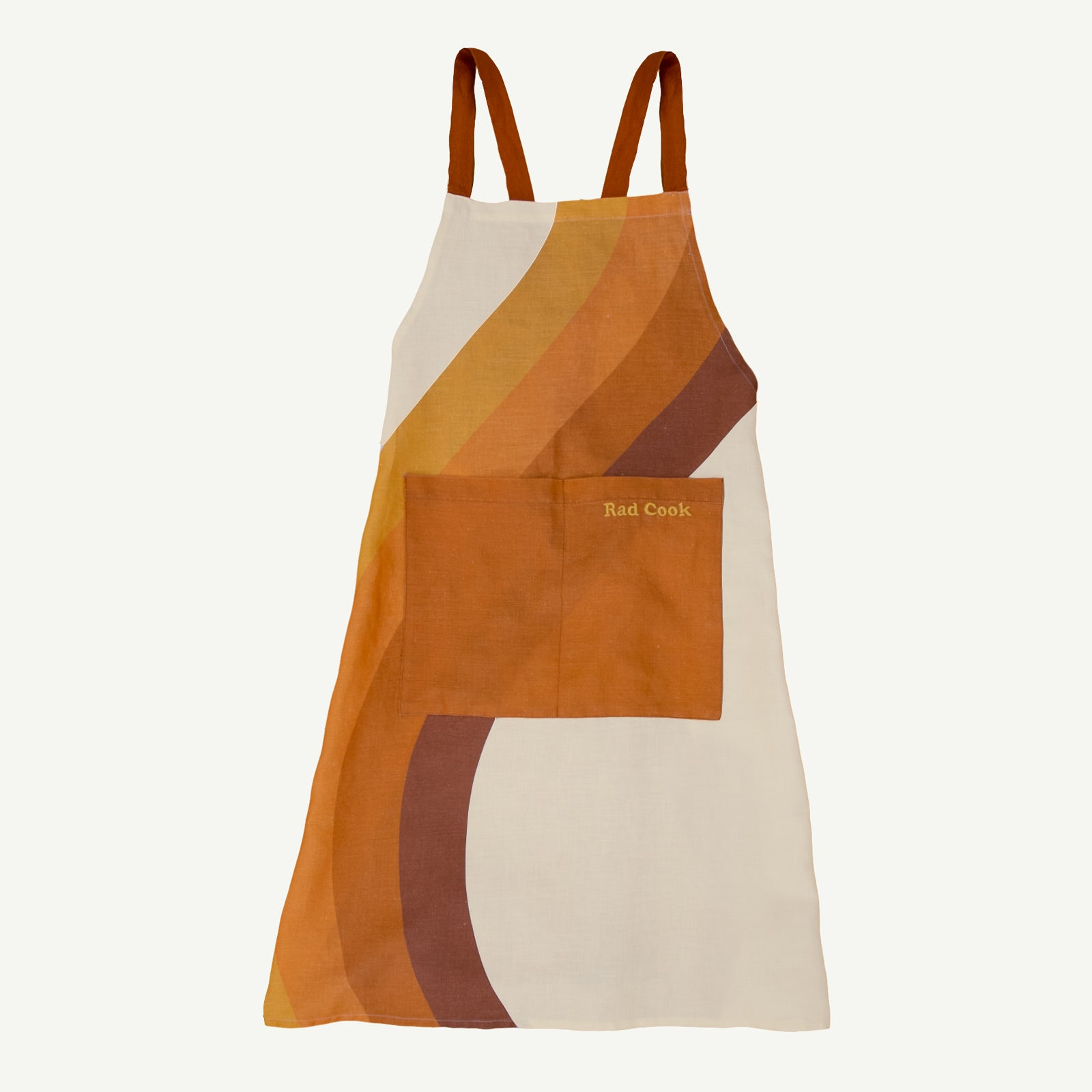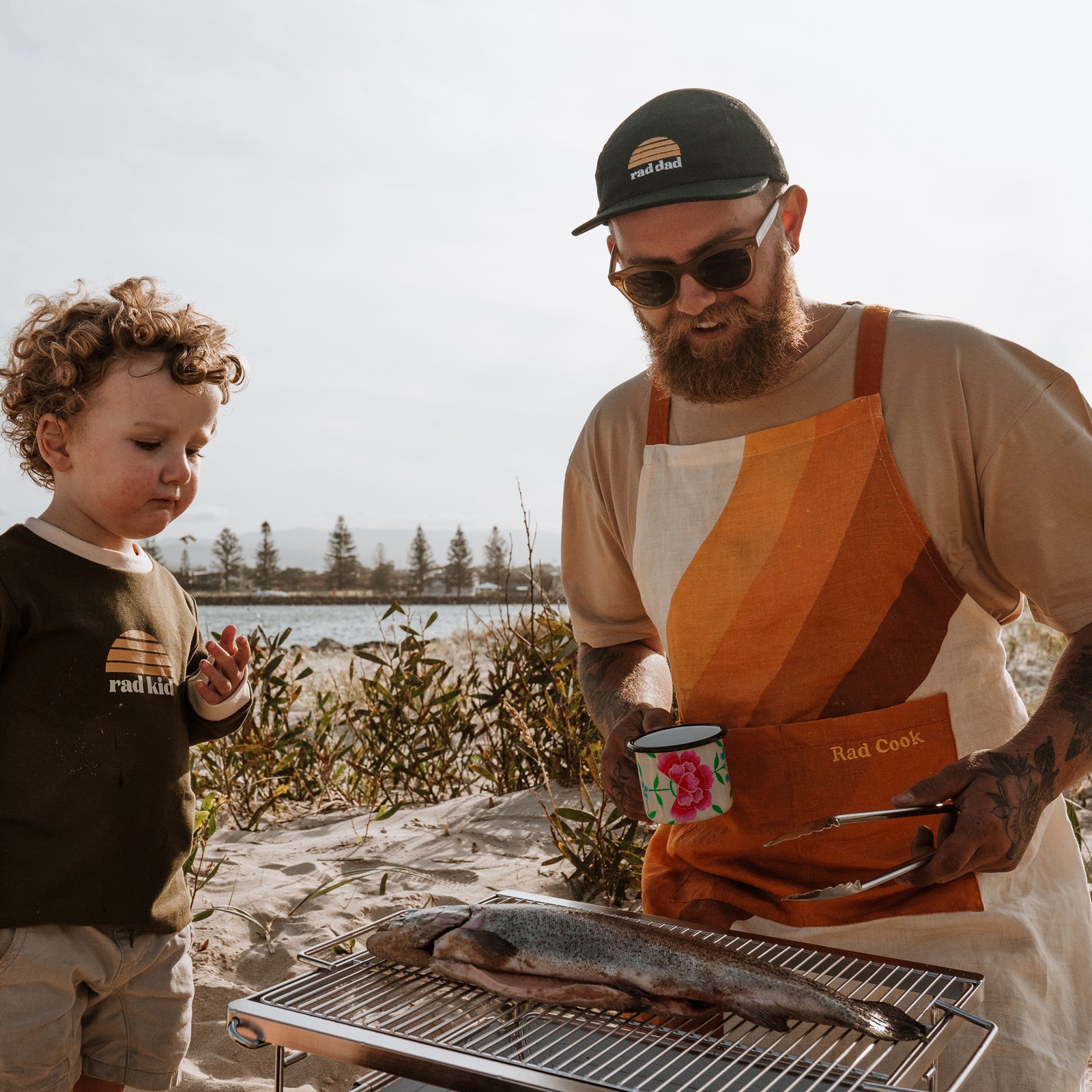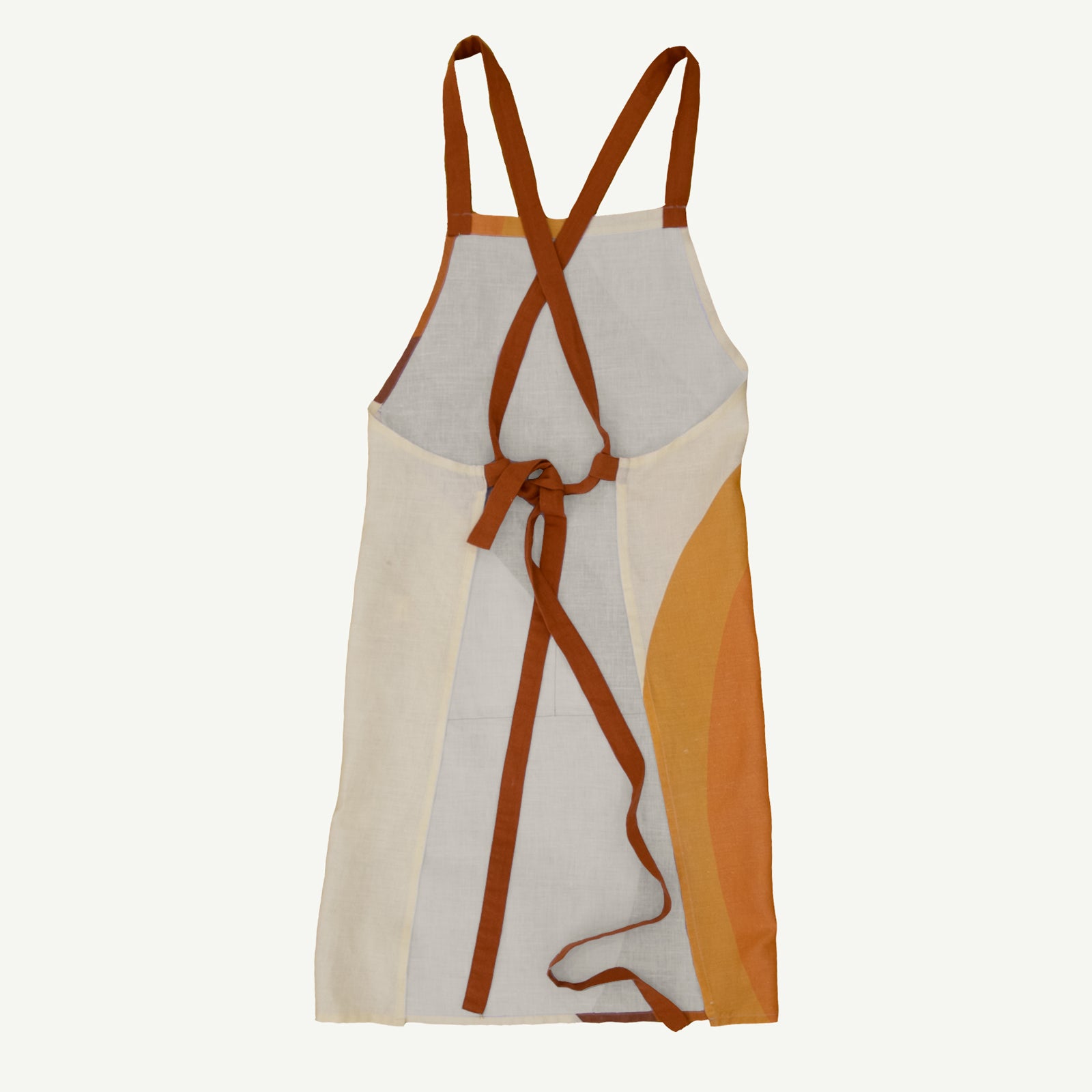 Flow State Rad Cook 100% Linen Apron
Kiss the Rad Cook! For the culinary king or queen, the foodie, the cook, the chef.

This 100% linen apron will have anyone 'whipping' around the kitchen in rad 70's style and may just improve your cooking abilities.....maybe;)
Featuring a two piece front pocket for your most handy utensils and a cross over back fastening to fit any size without slipping off! Protect your clothing and wear it with pride or gift to a friend with rad kitchen talents.
100% Linen
One size fits all.
Please note - There will be slight variation in the apron print due to knots in the fabric which are part of the natural fibre of the low processed linen that we use. Combined with a low toxic water based dye used for the digital printing, there will also be areas that will miss the print due to this knotting, these are not faults just character adders. 
 We believe in the power of positivity and that every business has an opportunity to make the world a better place.  
In light of this, we are proud members of
1% for the planet.
Donating 1% of our revenue to various environmental causes around the globe.