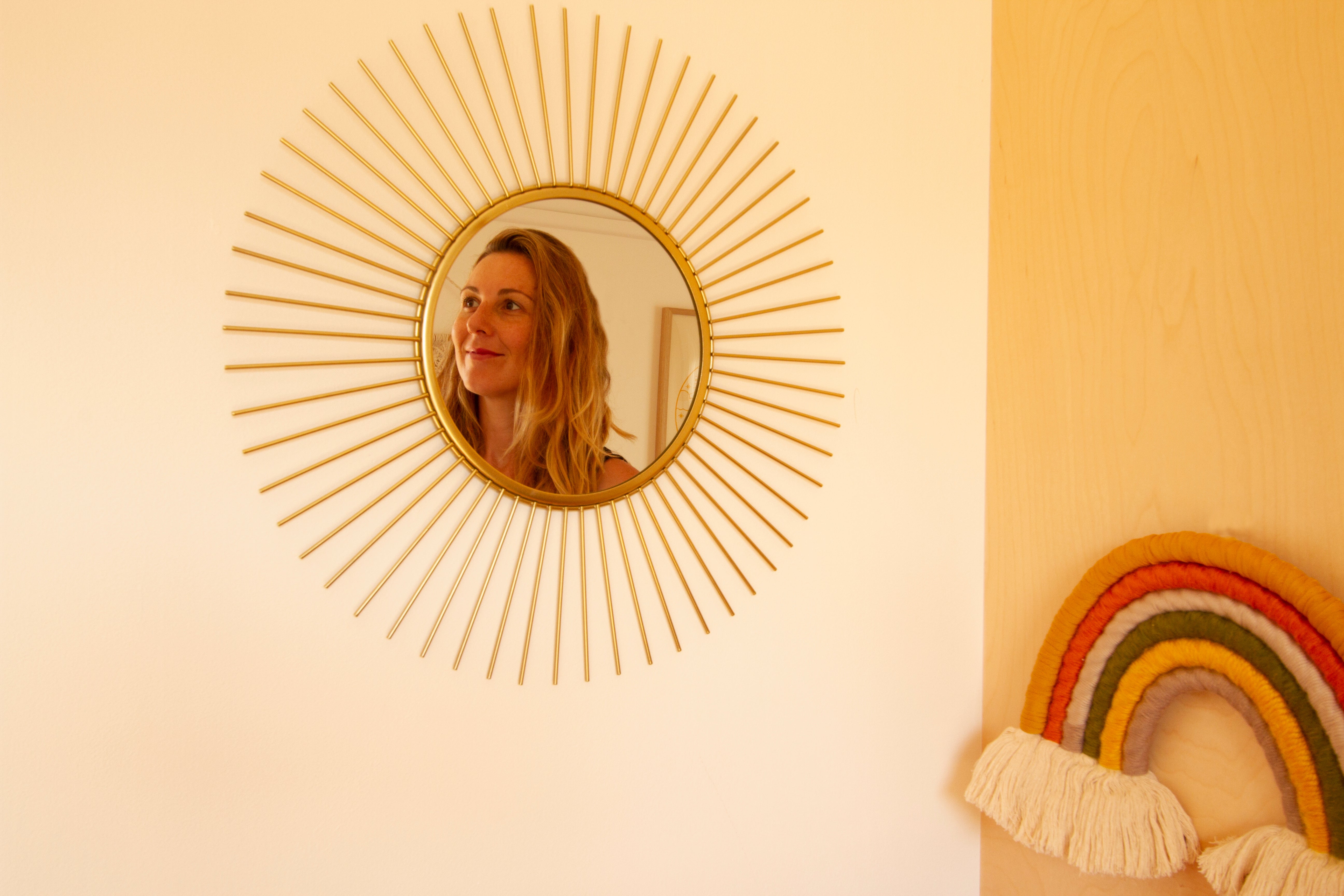 Meet Alana Bayley, Banabae's Founder and Creative Director. 
The graphic artist and lover of all things vintage, lets us into her nursery just weeks before expecting her second child.
What's the date today? 
24th Jan 2020 
Where do you live?   
A little house in Kurnell in Sydney's South….more like a village actually. It's out on the peninsula near Cronulla. Only one road in and out. It's a funny place. It feels like a seaside village but has everything you need – good coffee shop, fruit and veg store, grocer, butcher, chemist... and its commutable to the city in 50 mins. 
Who is in your family?  
Myself, my partner Nathan, our 4 year old son Billy... and our latest arrival who is due any day now. 
What was the inspiration around starting your own brand?
When I was pregnant with my son I really struggled to find any great swaddles. Everything felt a bit mediocre, the prints were bland and the fabrics just didn't feel soft enough. Not to mention nothing seemed to be ethically or sustainably produced. 
So after Billy was born, naturally I was spending a lot of time sitting, feeding and thinking and the dream for creating my own business sprung to life. The base for the brand has always been beautiful vintage inspired prints, quality and keepsake products that are made with heart and conscious. I believe you should surround yourself with pieces you truely love which are of the highest quality you can afford. I am also a huge advocate for being a responsible business owner and educating consumers on the ethics and sustainability within the fashion and textile industry.
What has been the most surprising part for you so far in your motherhood journey?
Hmmmmmm just one? So many things surprised me! I think watching your child grow and their little personality form is so amazing. You spend so much time trying to pin down if they are more like mum or more like dad… until you realise that really they are neither! They become this amazing unique little human. Their capacity to learn and love is just amazing. Everything they take in during those first five years in mind blowing! 
What was most important to you when you were setting up your nursery?  
Creating a warm and relaxed feeling. Its pretty simple but that's all I was going for. Nothing in our home is over styled or matchy matchy. I knew I wanted art on the walls, natural fibres and materials, plants, a comfy nursing chair and great storage! My partner Nathan is a joiner by trade so I knew the storage would be a main feature of the room. You accumulate so much stuff when you have a baby! Now everything has a place... hidden behind birch ply cupboards and draws. 
Do you have any tips for setting up your nursery?
If you are on a budget – there is PLENTY of second hand furniture and baby stuff out there! Borrow from friends or pick up thrift items. Make sure the things you invest in are the things you love and will use the most. 
Do you have any self care tips or rituals you like to do?  
My self care has always been going for a run in the national park. I try to go without headphones so I am more present in my surroundings. I always feel so good afterwards and it has a way of putting everything back in perspective. However since being pregnant a waddle around the block has replaced that haha! Also a lunch or dinner with my girlfriends always fills my cup. 
Best time saving mama hack you've come across?  
It's not much of a 'hack' but an obvious time saver… Meal prep! Whenever I spend Sundays meal prepping our week always goes so much smoother, we eat healthier, and I am a lot less stressed.