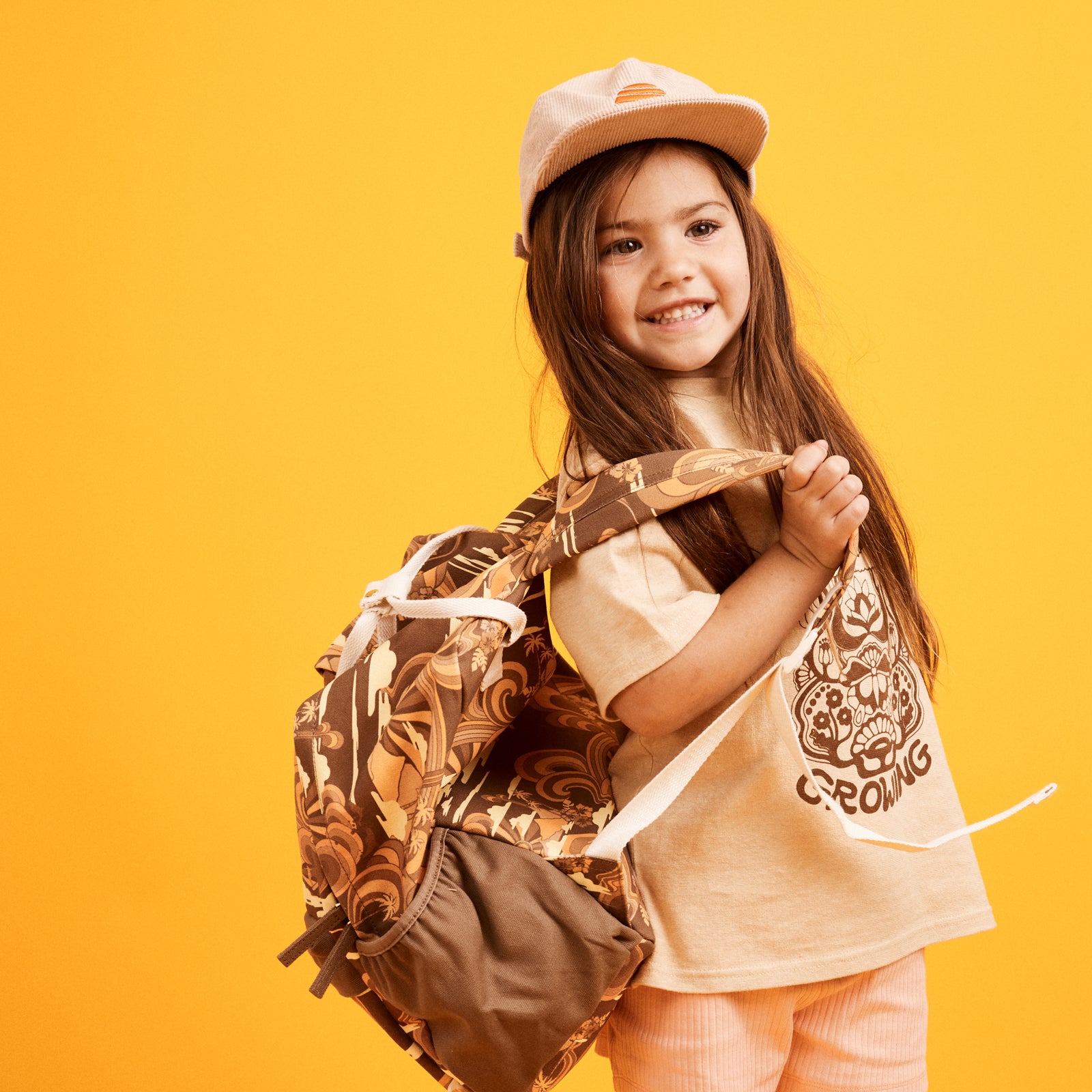 Cutting down on packaging and plastic in kids lunch boxes is not as time consuming as you think! There is no need to wake at the crack of dawn and spend precious hours preparing  extravagant lunch boxes for you tribe...here are our top tips for making it fit into your busy schedule whilst still being delicious and easy.
INVEST IN A GOOD LUNCHBOX
Stainless steel is a great choice. Durable enough to stand the test of time - it should take them all the way through their schooling years. Bento Style or stacker lunchboxes are good options for encouraging variety as you fill each section with a healthy balance of proteins, carbs, fruits and veges. We love Seed and Sprout or Planet Box lunchboxes.
CUT DOWN ON PREP TIME AND USE LEFTOVERS
When cooking dinner the evening before chop up some extra ingredients for lunchboxes (carrot, cucumber, snow peas ....whatever tickles your little ones fancy). Use up dinner leftovers by adding them on a sandwich or combining them with a low GI grain like quinoa, spelt pasta or buckwheat.
MAKE IT COLOURFUL
When it comes to fresh fruit and veges more colour = more nutrients. Variety is key and its likely that the more colourful your lunchbox looks the more enticing it will be for your little one. Let 'taste the rainbow' be your motto.
MAKE SUNDAY MEAL PREP A RITUAL
It's all so tempting to reach for packaged foods when you are time poor. Meal prep isnt everyones jam but an hour or so on a sunday can set you up for the entire week of lunchboxes and weeknght dinners alike. Make it more enjoyable and pop on some music or enjoy a glass of vino whilst you cook. You can check more of our 'In The Kitchen' blog articles for inspiration.
EAT SEASONAL
Eating fruits and vegetables that are actually in season is not only better for the environment but they taste much better too! If you want your kids to enjoy fresh produce and expand their palette then eating with the seasons is the way to go!
COOK MULTIPLE THINGS AT ONCE
A time saving hack! I use my regular saucepan and steamer to multi task whilst meal prepping. Boiling an egg with corn or noodles and steaming carrots and peas on top. I'm sure the thermomix fans will have some even better tricks up their sleeves here!
SANDWICHES READY MADE
The humble sandwich is a life saver in our house. I swear my kids will eat anything if it is between two slices of bread! Best of all you can make them ahead of time and freeze them ready for the busy weekday mornings.