The Brightside: Papi's OG Bacon Cheeseburger Recipe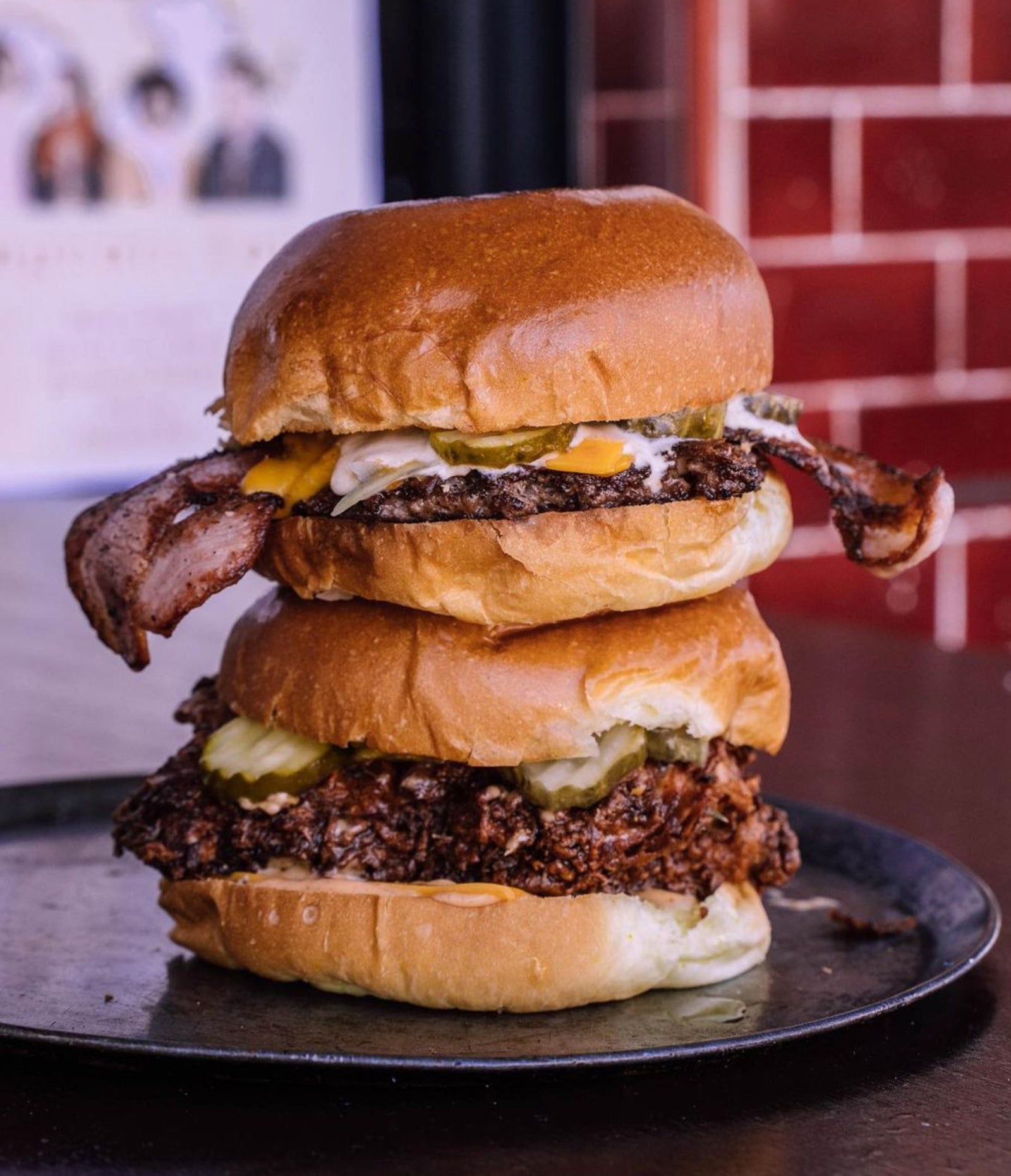 THIS ONES FOR DAD! PAPI'S OG BACON CHEESEBURGER
Papi's Burger Bar share with us their perfect Father's Day recipe - the OG Bacon Cheeseburger! 
Papi's OG Bacon Cheeseburger
Ingredients: 
- Ketchup - 2 parts 
- American Mustard - 1 part   
 Method:   
1. Combine and blend with stick blender in large bowl. 
Ingredients 
(Including plenty of leftovers to use up later):
- 1/2 litre sour cream 
- 150g gorgonzola 
- 100ml buttermilk  
- Shallots 
- Salt and pepper to taste   
 Method: 
1. Blend gorgonzola with buttermilk and shallots until smooth. 
2. Add sour cream and continue to blend until combined. 
 Ingredients:
- 1 brown onion diced fine 
- Westmont sweet and spicy crinkle cut pickles 
- 150g (per burger) high-quality, high-fat beef mince rolled into a ball 
 - 1 slice of streaky bacon (per burger) 
- 2 slices of American cheese (per burger) 
- 1 4-inch Martin's Potato Bun 
 Method :
 1. Place ball of mince onto a preheated grill and smash it with a metal spatula. 
2. Cook bacon on grill. 
3. Flip beef and put cheese on top of beef. 
4. Once bacon is cooked, place on top of cheese and put another slice of cheese on top. 5. Toast Martin's Potato Bun. 
6. Sauce top and bottom with both Tomustard and Blue Cheese Ranch. 
7. Put diced onions and pickles on the top bun. 
8. Place beef on the bottom bun. 
Close and enjoy with the rad dad in your life.

Papi's Burger Bar 
- Thirroul


For the Rad Dad in your life...
Park Hangs Cord Adult Cap
AUD $49.00
Heaps Good Cord Adult Cap - Acai
AUD $49.00
Rad Dad Brights - Stripe Hemp Tee
AUD $59.00
Outside: Recipes For A Wilder Way Of Eating By Gill Meller
AUD $49.99