The Brightside: Dandelion Support Network Inc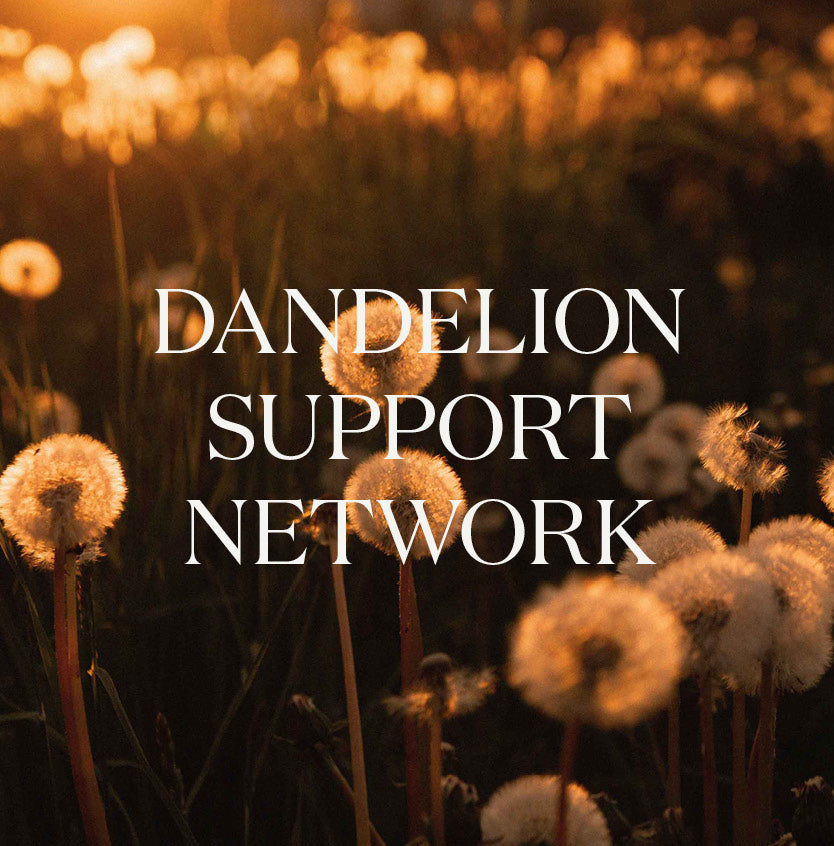 THE BRIGHTSIDE: DANDELION SUPPORT NETWORK INC.
Recently the Banabae team had the pleasure of volunteering for the day with the Dandelion Support Network. It was a rewarding experience involving a bit of elbow grease but mostly lots of learning, laughter, and even shedding a few tears over the stories shared. 
It highlighted to us that donating our time to a grassroots charity gives you a greater understanding of those in need, along with a heartfelt appreciation for the people working hard to better the lives of others.
We chatted with the General Manager Gabrielle Humphreys, about how the Dandelion Network operates, who it services and how you can help.



Hello Gab. Could you tell us about your charity? 

Sure! The Dandelion Support Network is a grassroots charity that believes all babies and children should have access to nursery items essential for their safety, wellbeing and development. 
We achieve this by partnering with social workers from organisations and hospitals to provide preloved and new essential nursery items to disadvantaged families from the greater Sydney and Illawarra areas.  

 Since we began 11 ½ years ago, we have worked with over 260 social welfare organisations and hospitals to assist over 15,500 families. Reducing our environmental footprint is also important to Dandelion, and in this time, we have kept approximately 480 tonnes of nursery items out of landfill.  
 The families we assist are referred to us for varied and often complex reasons and encompass groups such as women and children escaping domestic violence, refugees, homeless families, families with mental health diagnoses, families living with a disability and families facing hardship due to the increased cost of living. 
Our network was established in 2011 by two mothers who noticed an opportunity to enhance the great work of the community services industry in supporting vulnerable families by being able to provide material goods to those families.  From this desire to make a difference, combined with a passion for sustainability, Dandelion was born. 


Have you seen an increase in your services with the cost of living crisis? 

We have seen a 53% increase in referrals this year when compared to the same time period in 2022, which indicates there are a large number of families struggling with the increase in the cost of living. This increase has impacted our ability to provide items to families, and as a consequence, our waitlists for the larger items, e.g bassinets, cots, prams and car seats, have become lengthy. We like to provide families with items at least three weeks before a baby is born, but currently we are providing items after the mother has gone to the hospital and, in some cases, after the baby has been discharged. This of course, is very stressful for the families waiting on items. 


Is there anything that Dandelion needs? Any donation items?

Dandelion is always low in stock of bassinets, cots, prams and car seats, but now winter has come, we also struggle with keeping up with the demand for warm clothing ranging in size from 0000 to size 16 years. We also have a need for linen which includes sheets and blankets for bassinets, cots and single beds, and also toys for babies and teens. Additionally, we are always low in stock of manual breast pumps, microwave sterilisers and newborn bottle teats. 


As a charity, what is the best way people can provide support, donate and get involved? 

If you would like to get involved, there are a number of ways you can assist us! 

1. Donate Items
We are always after donations of good quality preloved and new nursery items such as bassinets, cots (made after 2003), prams, car seats (which are no older than seven years old), clothing sizes 0000-16 years, toys from baby to teenage, linen for bassinets, cots and single beds etc. 
A full list of items that can be donated can be found here: What can I donate?
Donors are welcome to drop off to us at one of our drop-off points in Castle Hill, Manly, Maroubra, Woonona or at our warehouse at Taren Point.  
 The Dandelion Support Network is located at Unit 4, 141-151 Taren Point Rd, Taren Point.  
We are open to donations Monday to Wednesday from 1pm-3pm.
We are looking to also open on Friday mornings for donations and open more regularly for Saturday drop-offs. If you follow us on our socials, we will be able to keep you updated on when these drop-offs start.   
 Items can be sent to us via post at: PO Box 582, Jannali NSW 2226 
 Or you may book a pickup via our pickup service: Pick Up Service

2. Donate Funds

It costs approximately $240 to provide a disadvantaged family with all the essential items they need for their child.  If the family had to buy these items new, it would cost more than $900. Dandelion doesn't receive any recurring funding, so financial donations are appreciated as they allow us to keep meeting the needs of our community.  

 If you would like to donate funds, please visit this link: Make a donation
3. Volunteer
The network is always in need of volunteers, so if you live local to Sydney/ Illawarra please consider donating your time. 
 For more information, please see our website: Volunteer With Us

4. Raise Funds

For more information on raising funds, visit our website here. 
Working first hand with the donated items gave us some real insights about how best to donate goods to charity. Think about what a young family in crisis would actually need/like to use. 
If you wish to donate to the Dandelion Support Network please ensure: 
- Items are of good quality and unsoiled. 
- Toys should have all pieces and attachments together. 
- Car seat capsules for newborns are in high demand, but please ensure there is no mould or damage to the straps or padding. 
- If donating clothing, it is most helpful to the volunteers if you bag or group children's clothing by age, making it much easier and faster to sort. 
Here are a few of the sister charities the organisation recommends Australia wide: 
 Canberra - Roundabout Canberra 
 Perth - Little Things for Tiny Tots 
 Sydney - Dandelion Support Network and Mummies Paying it Forward
SHARE THE LOVE WITH BANABAE:
The World Needs More Kindness Hemp Tee - Adults


AUD $59.00
Let's Change The World: Zero Waste


AUD $16.99
Keep Growing Hemp Tee - Ladies


AUD $59.00
Don't Mess With Mother Kids Cord Cap


AUD $39.00