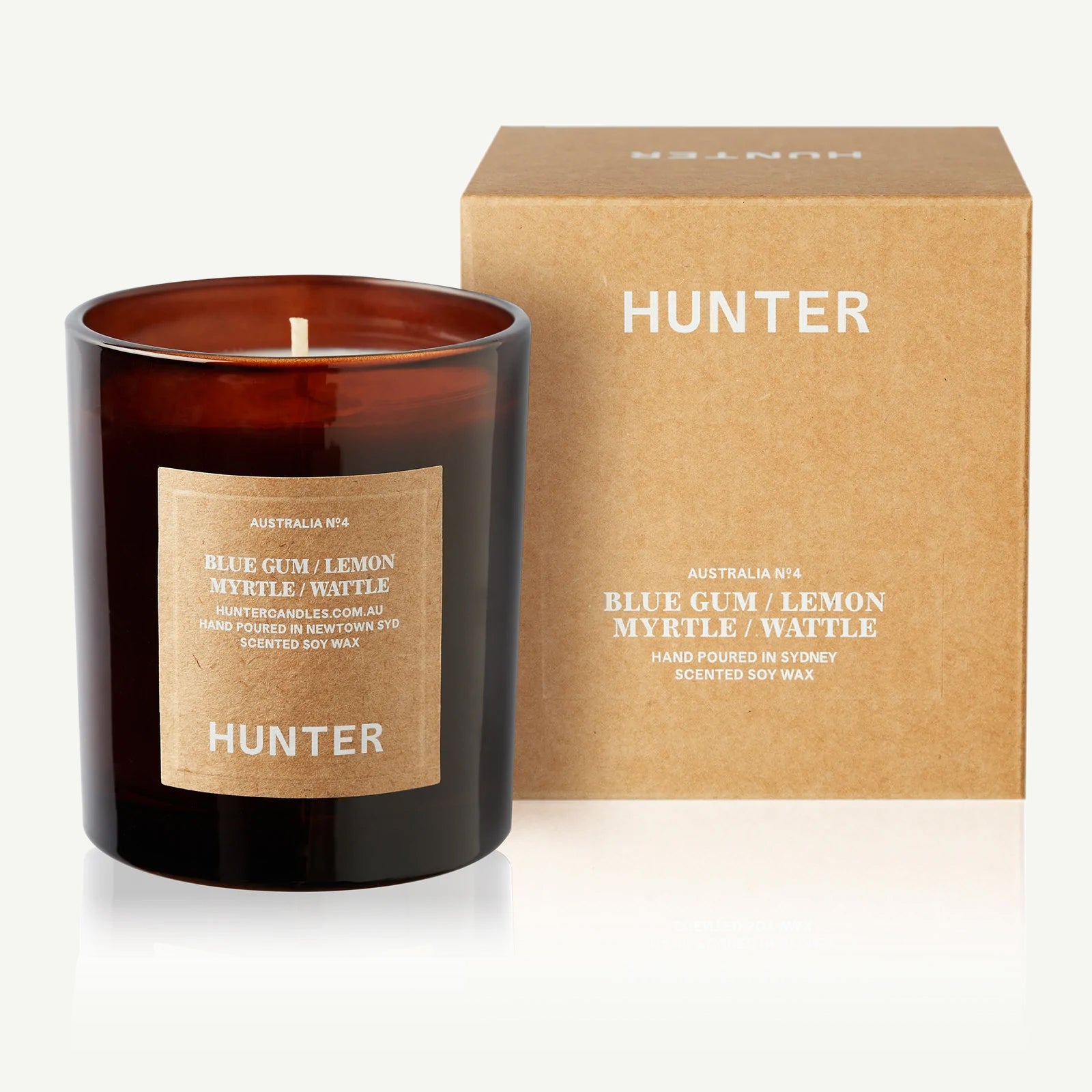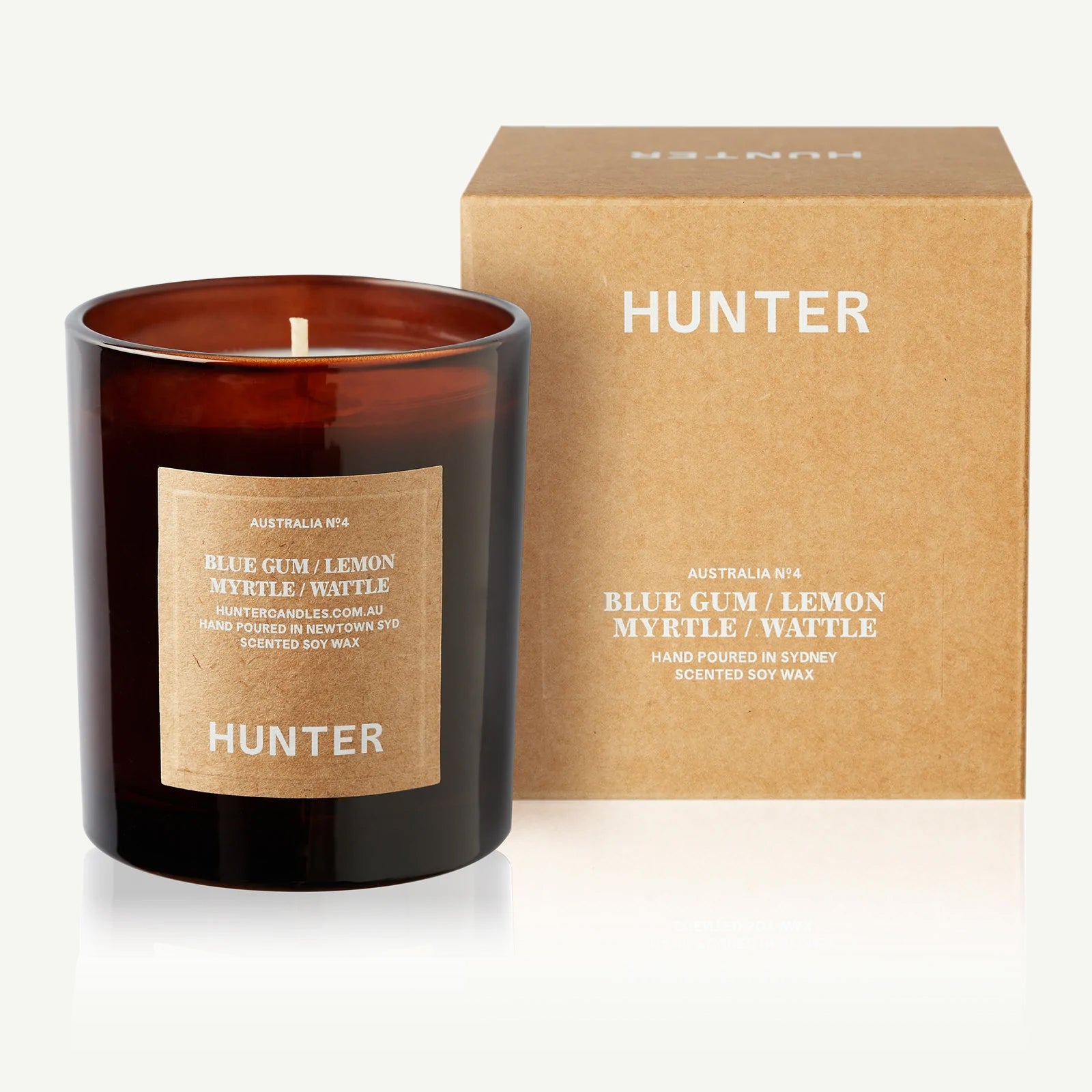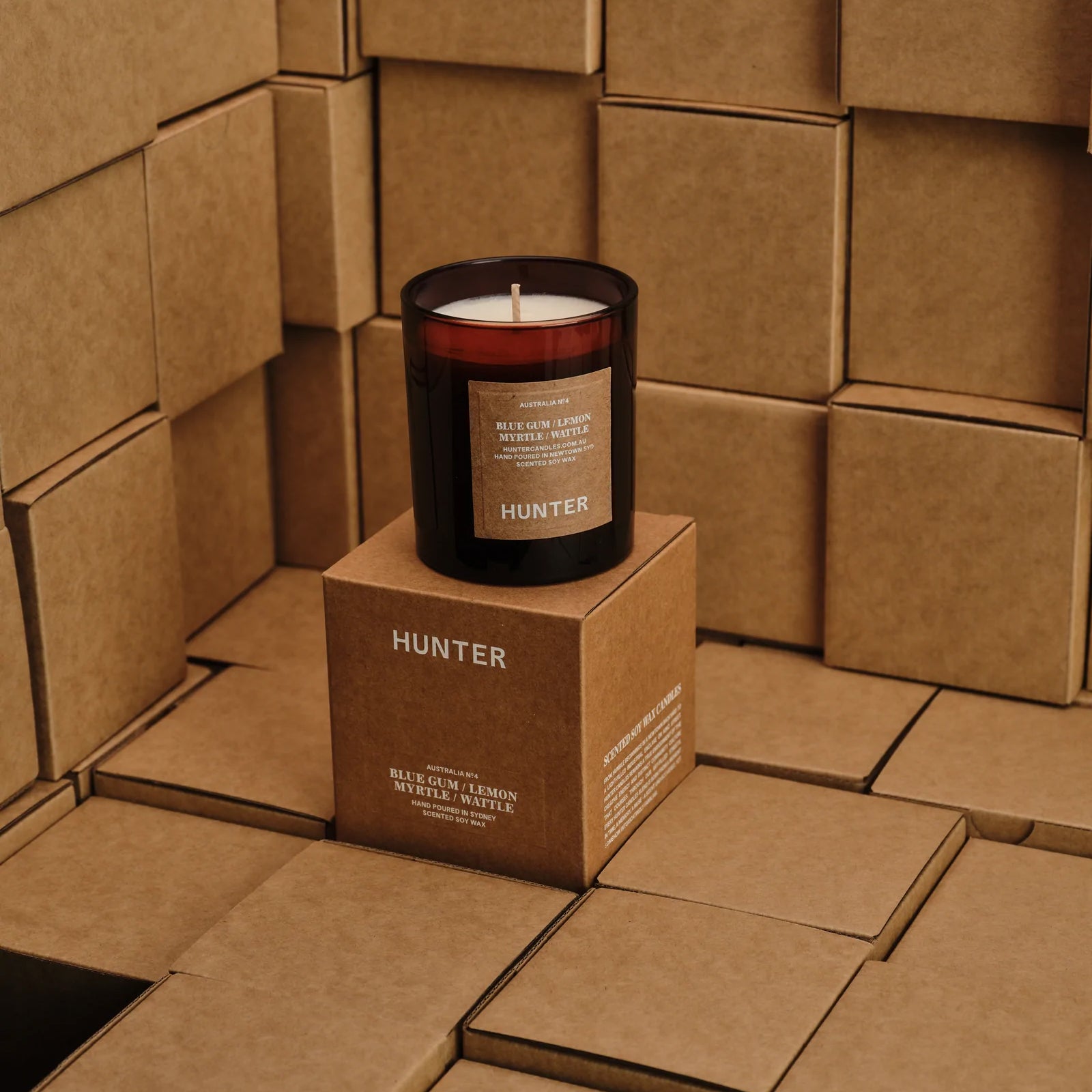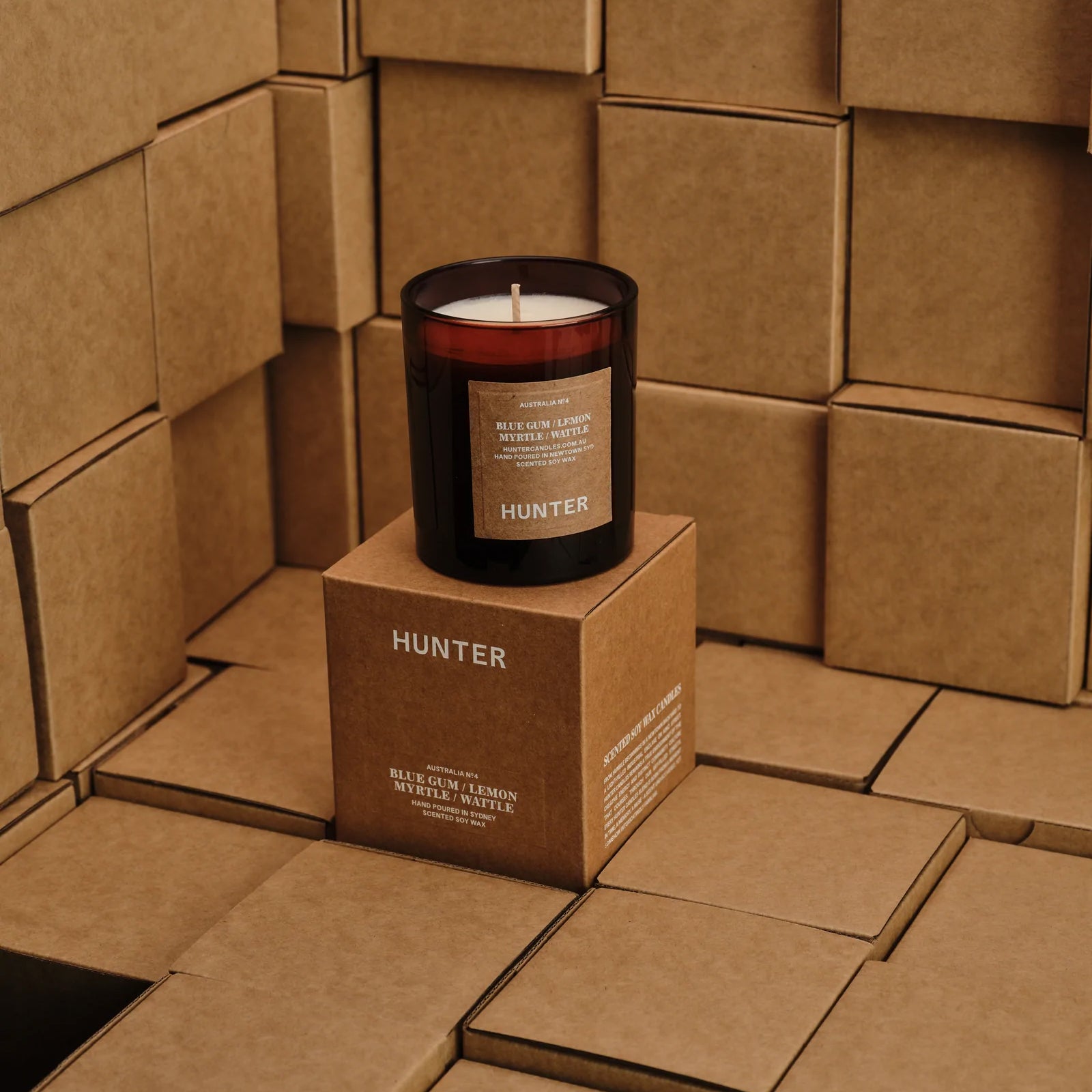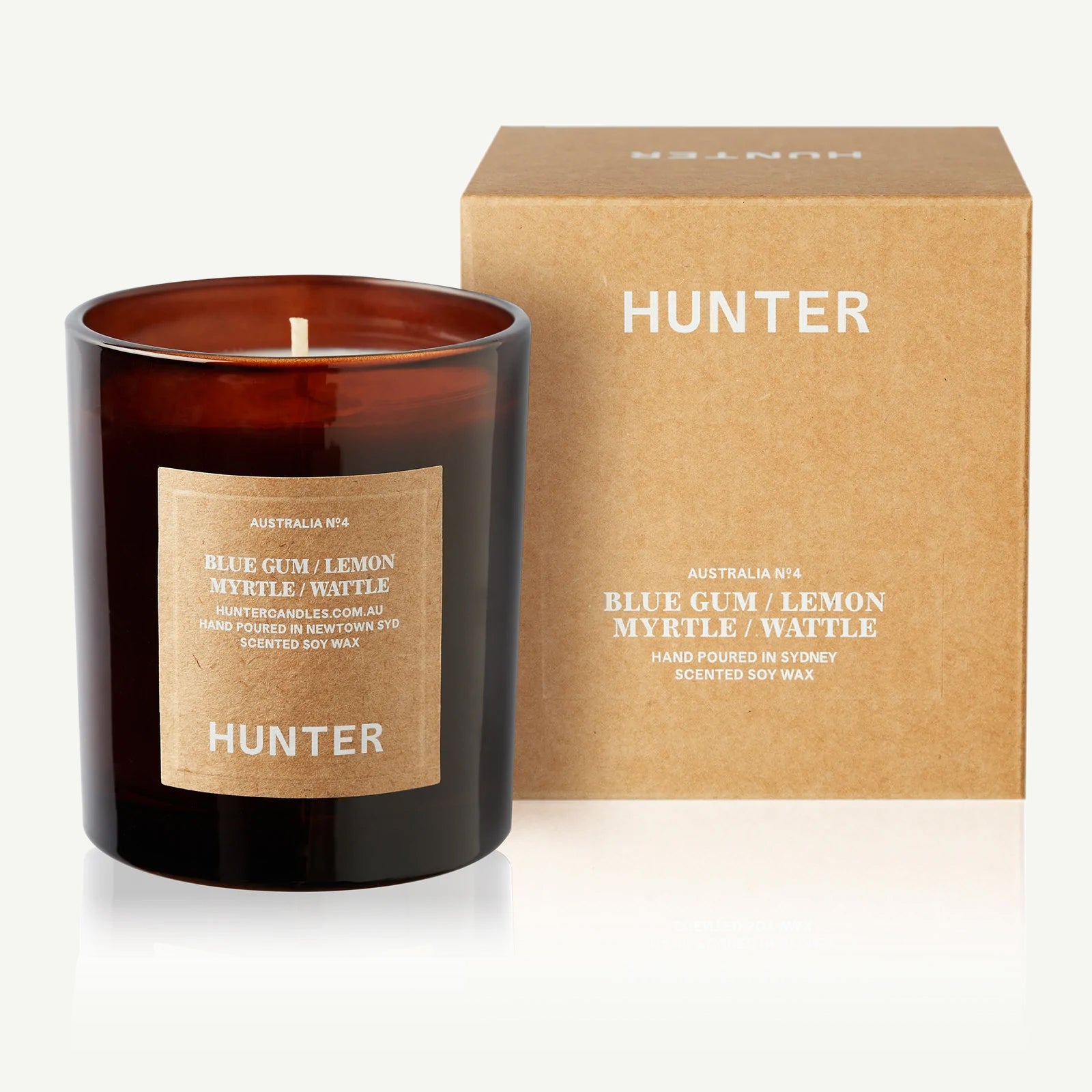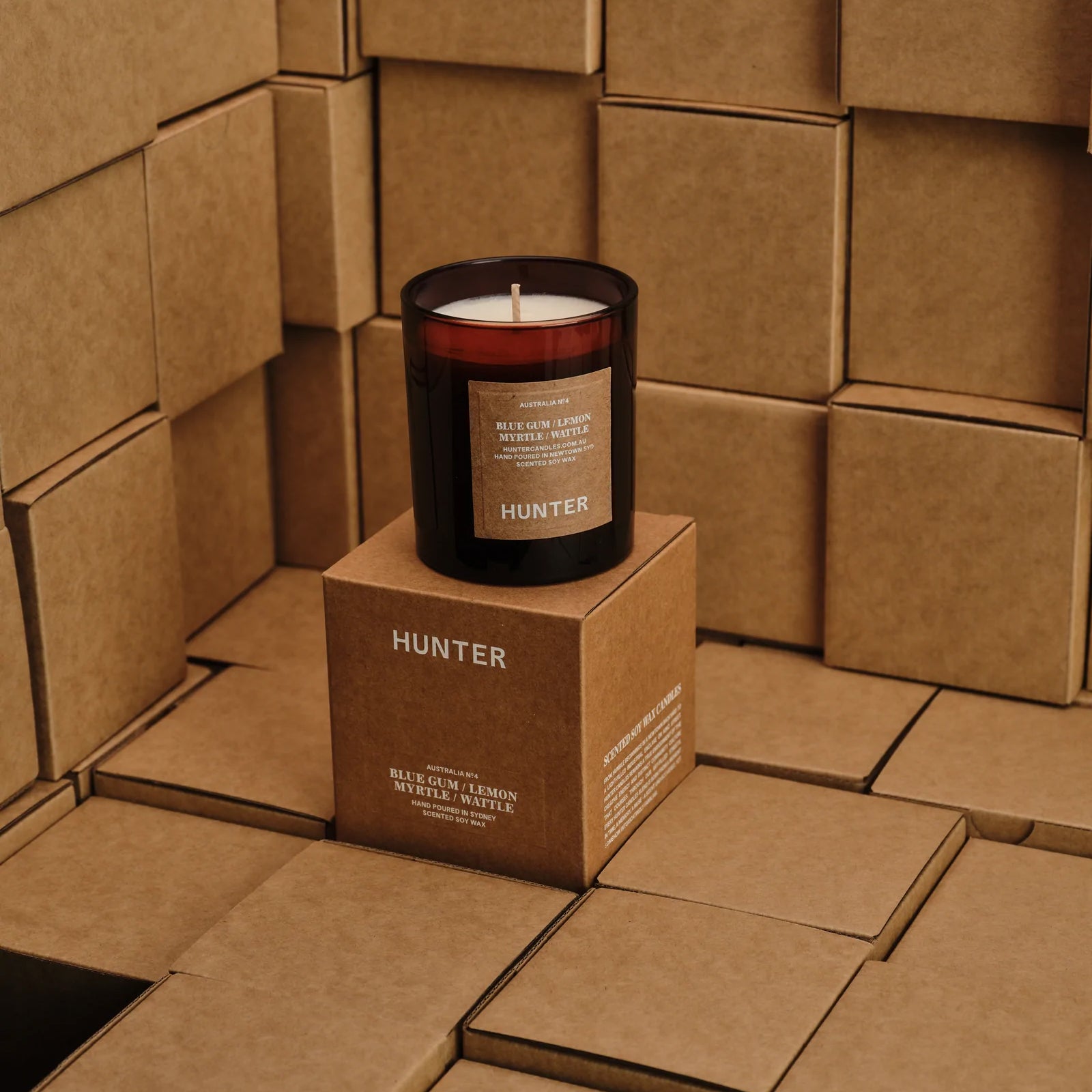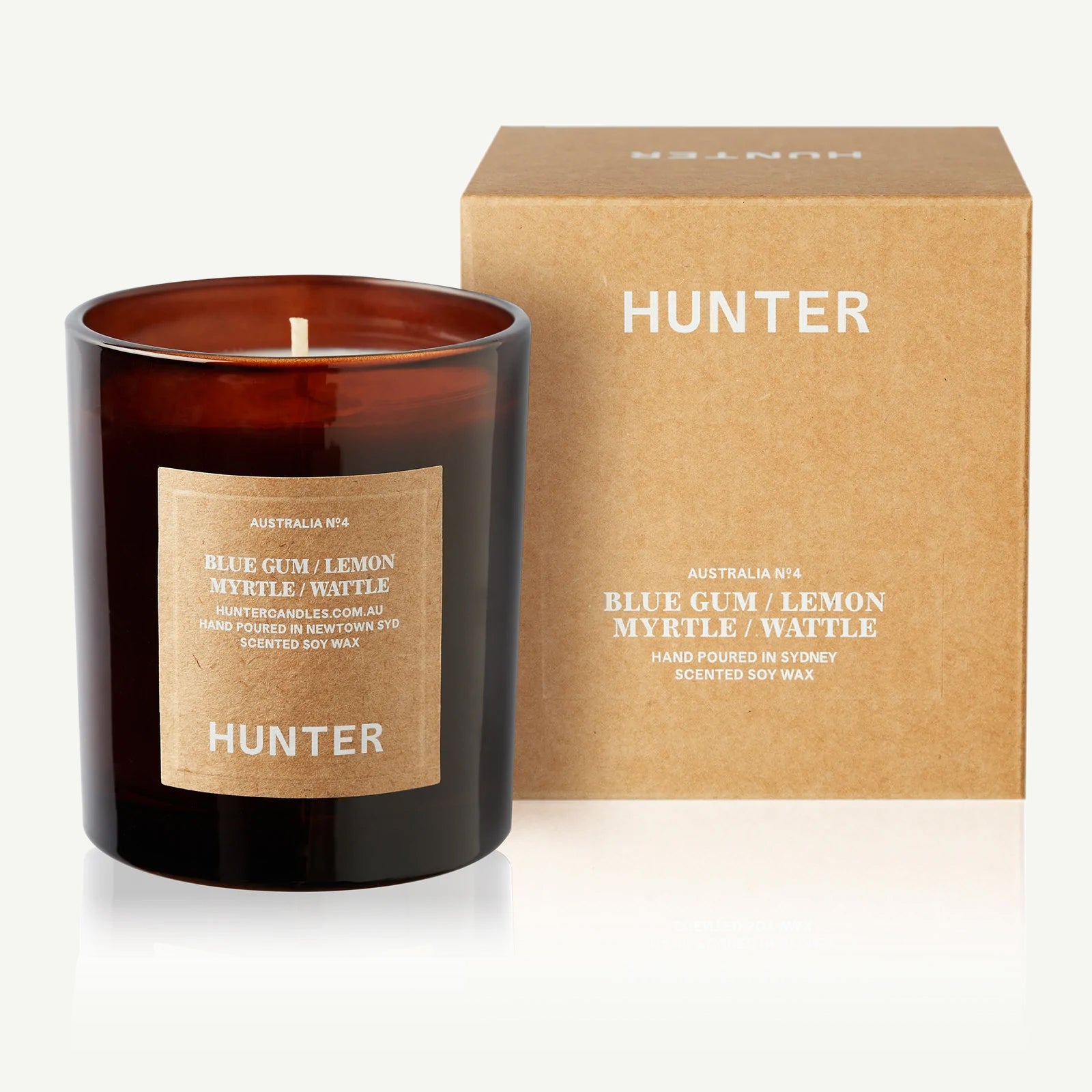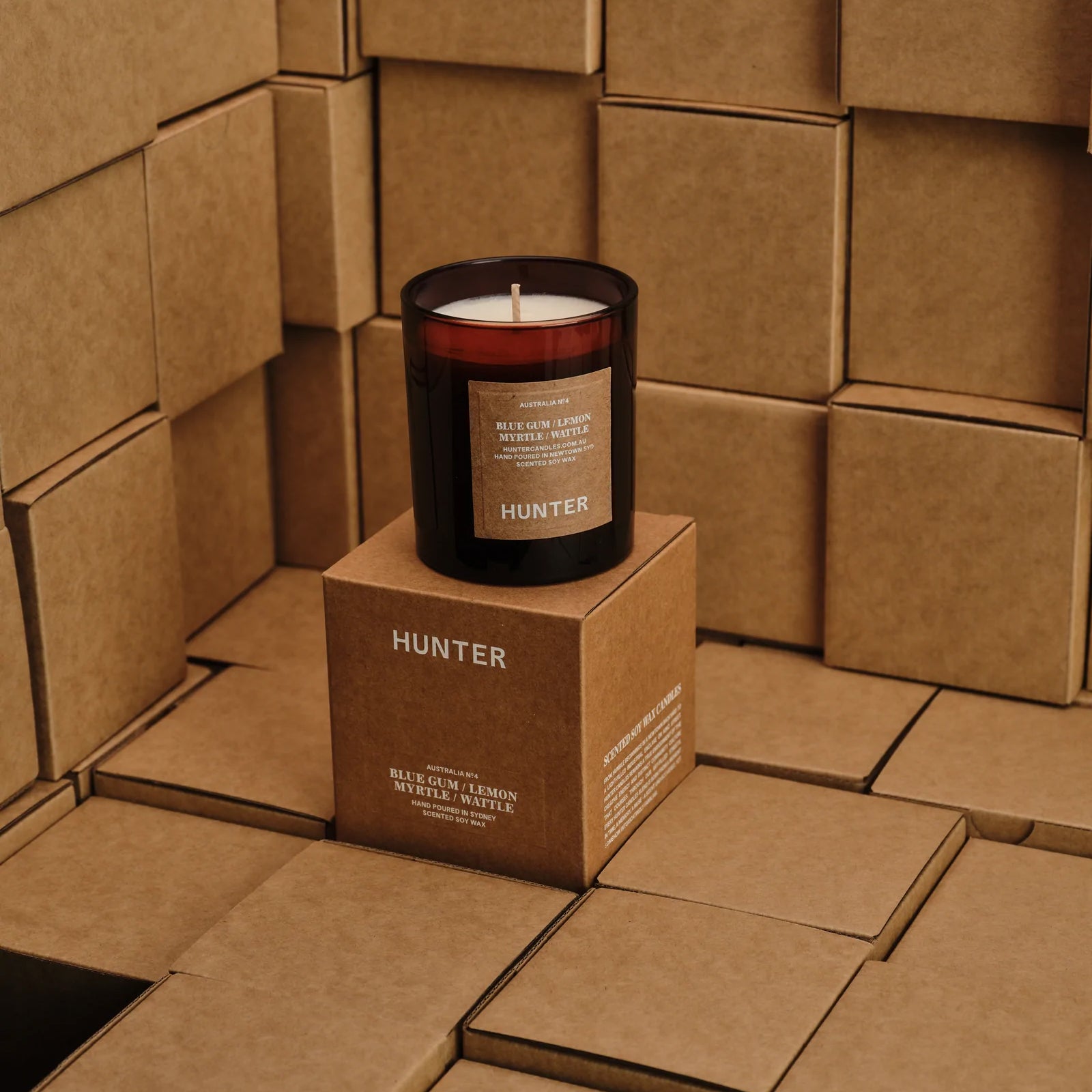 Australia by Hunter Candles
Australia = Blue Gum + Lemon Myrtle + Wattle
A clean, natural and green scent that's quintessentially home. Inspired by the raw, reverent beauty of our unique landscape, Australia is a harmonious blend of golden wattle and eucalyptus with hits of herbaceous lemon myrtle.
Australia conjures the distinct memory of a morning bushwalk. That time of morning where the dew has all but dried, leaving in its place a warm, sun-kissed freshness where the leaves and twigs that litter the path crunch comfortably under your feet. You take a moment's pause and sit back on a rock, inhaling your natural surroundings with awe and intention.
 Soy wax, made using pure soy beans
 Biodegradable wax, free from pesticides, palm oil, petroleum and GMOs
 Hand-poured in Newtown
 Large 300g / Burning hours 45+
We believe in the power of positivity and that every business has an opportunity to make the world a better place.
In light of this, we are proud members of
1% for the planet
.
Donating 1% of our revenue to various environmental causes around the globe.