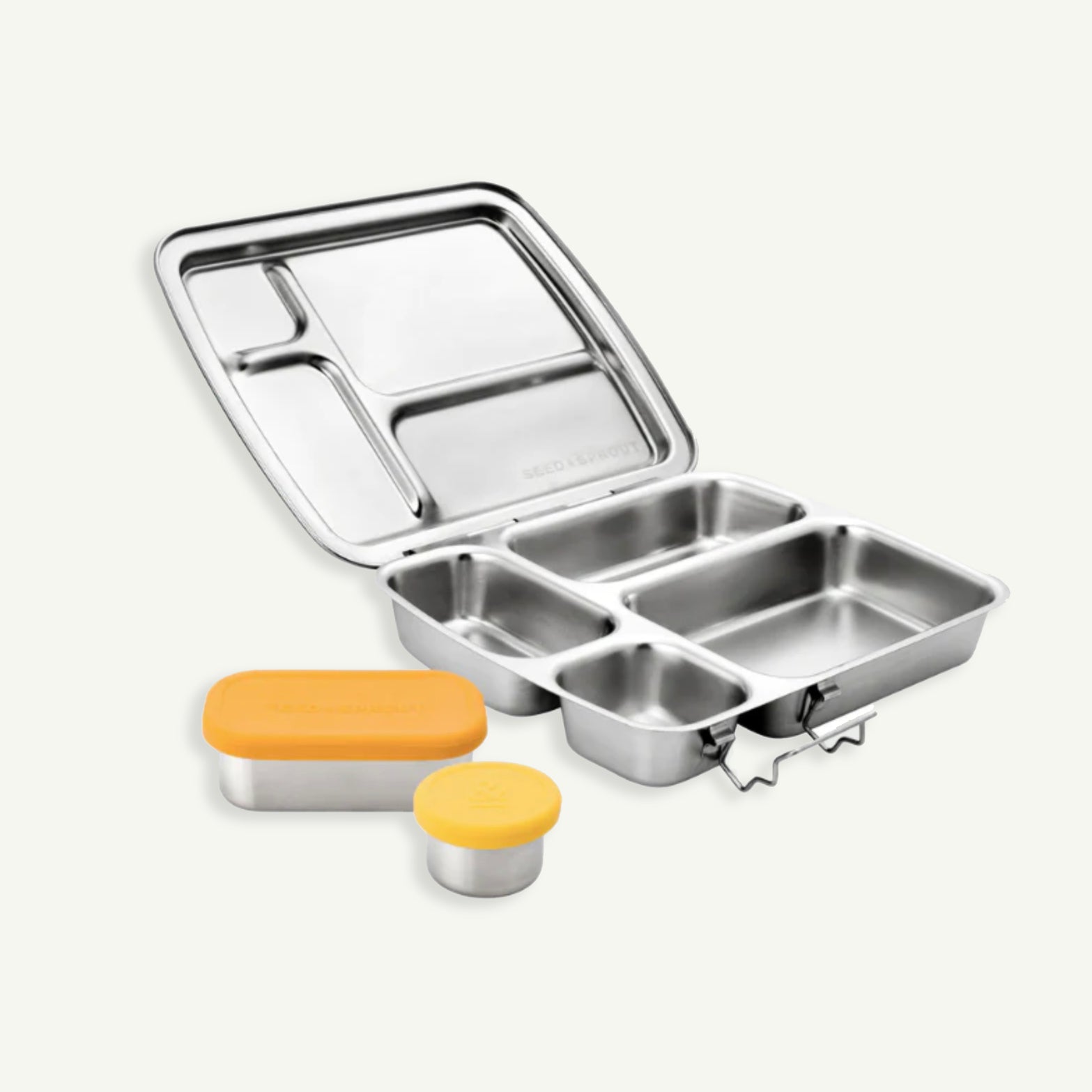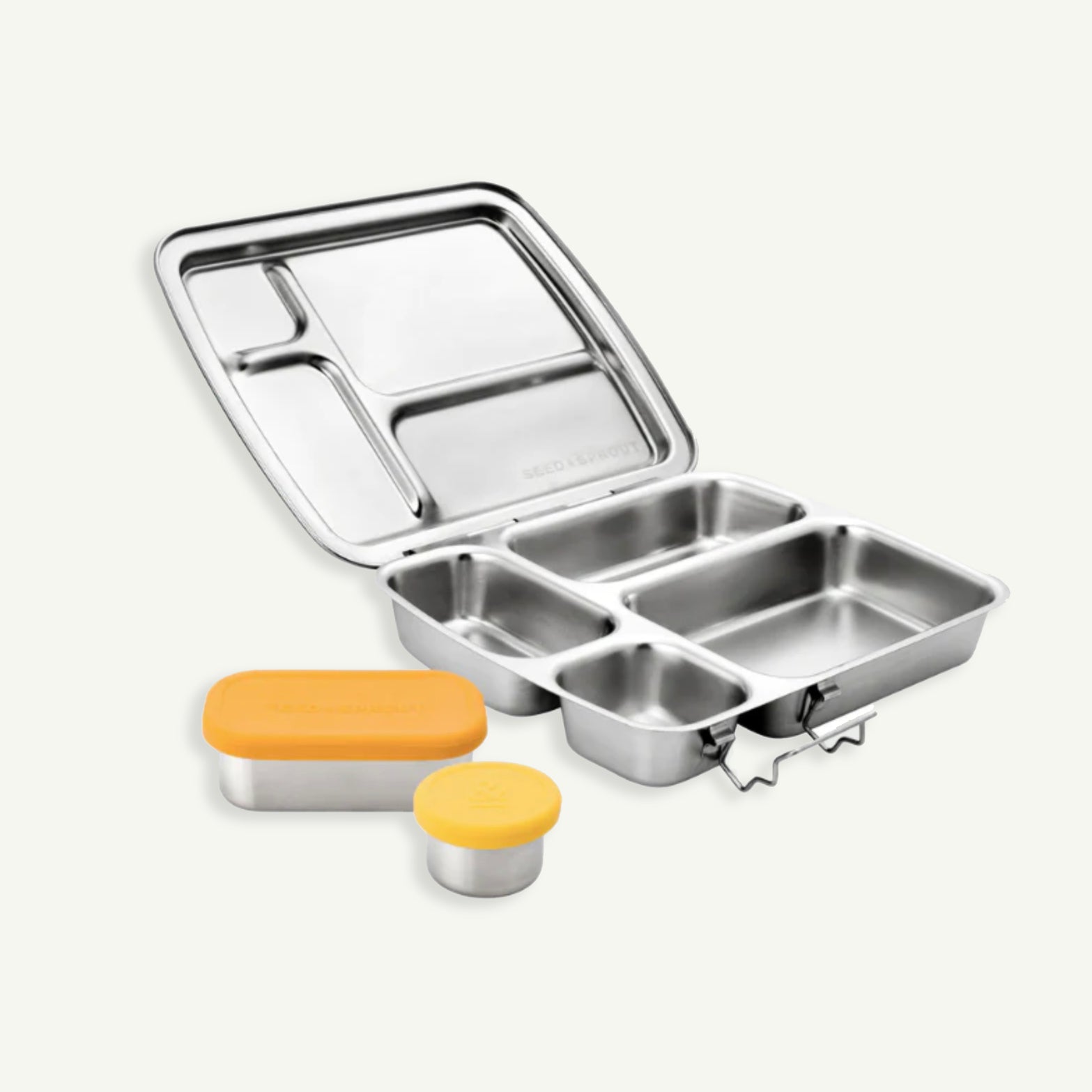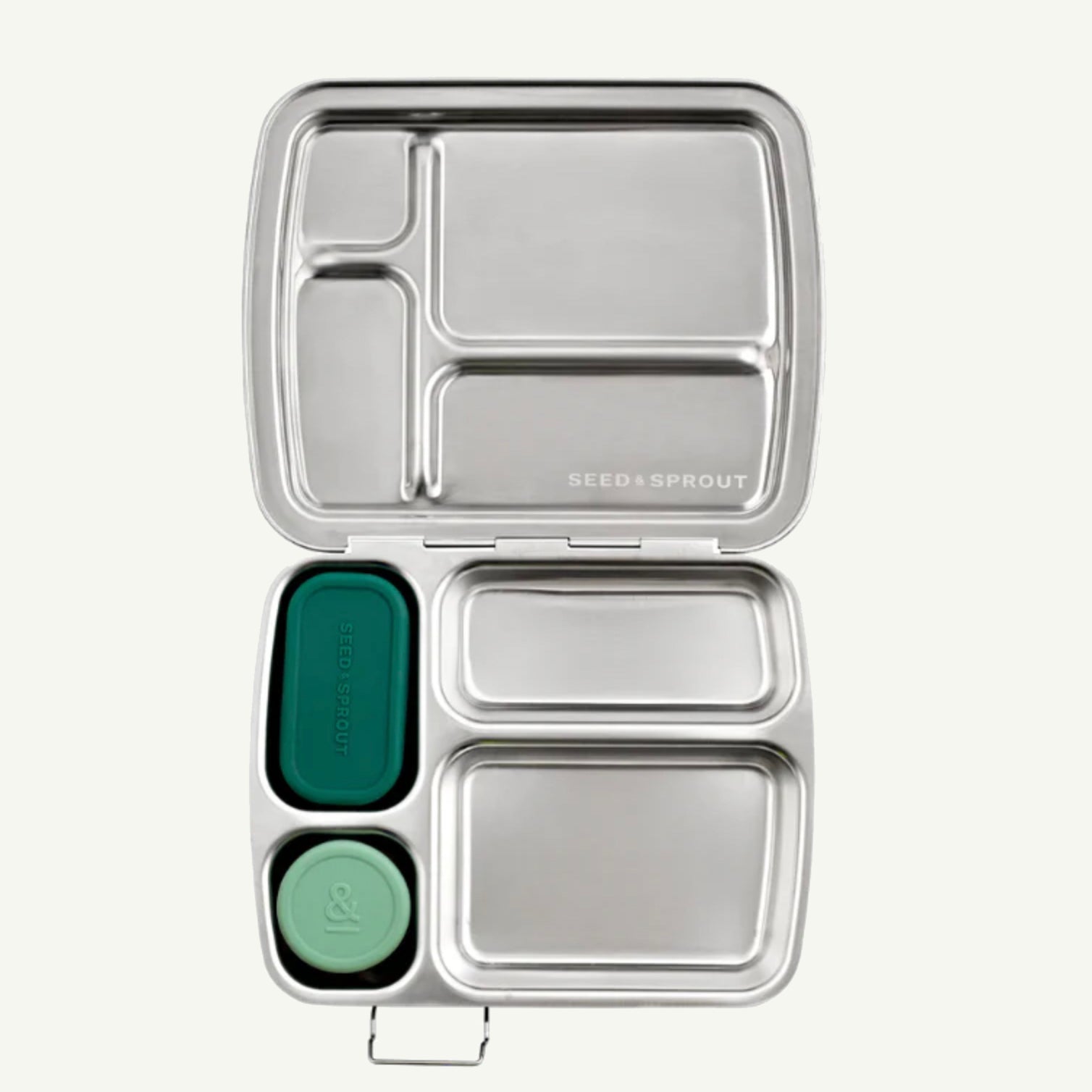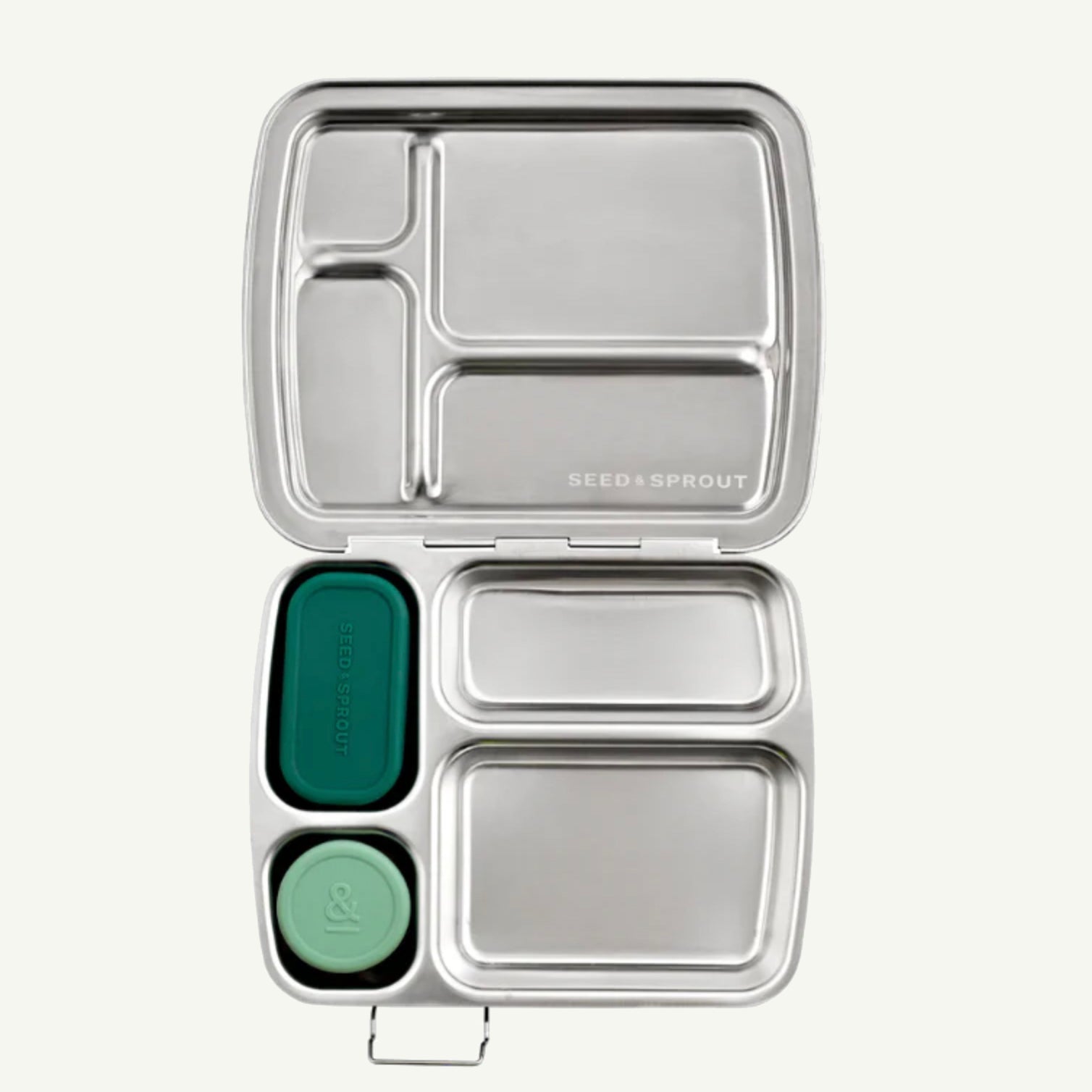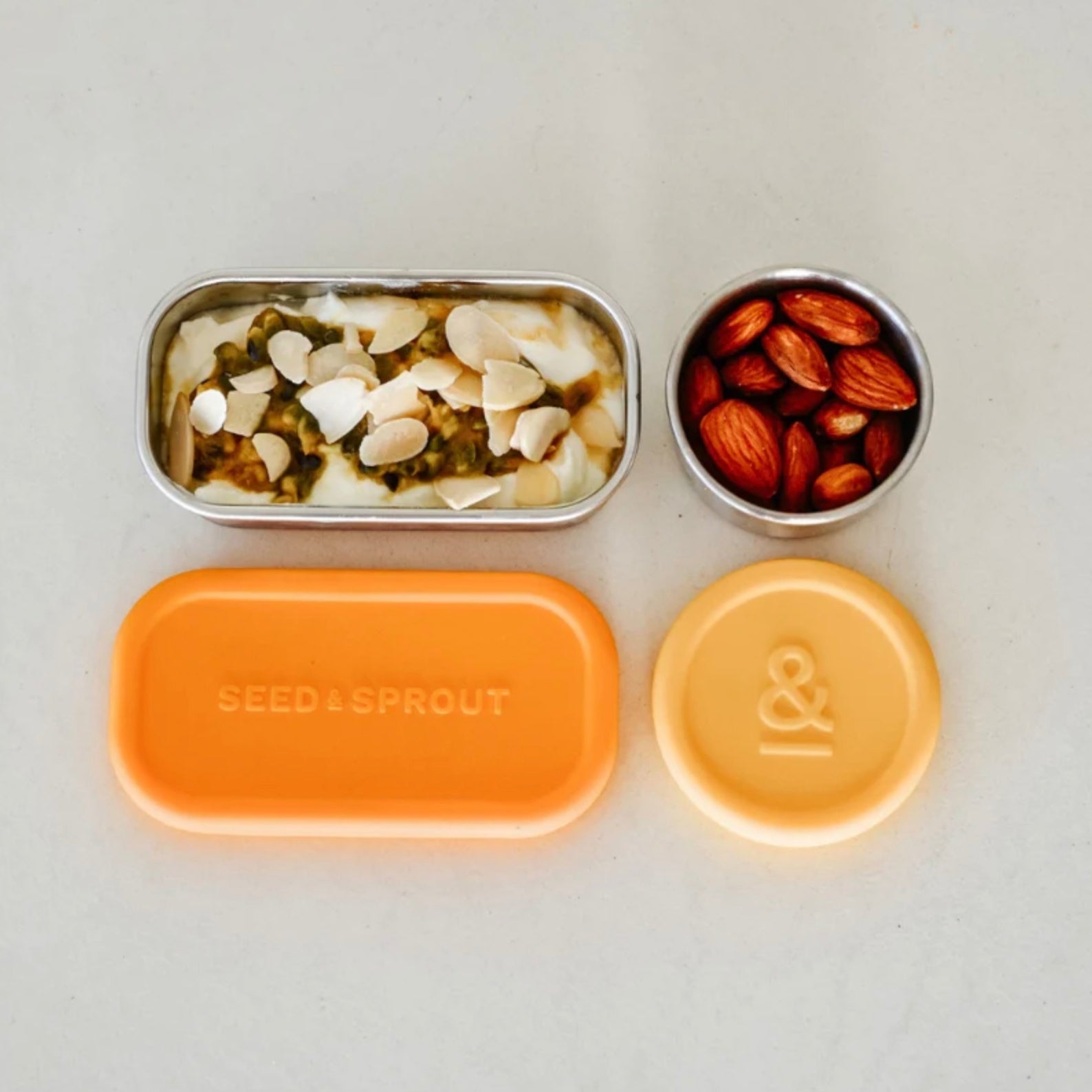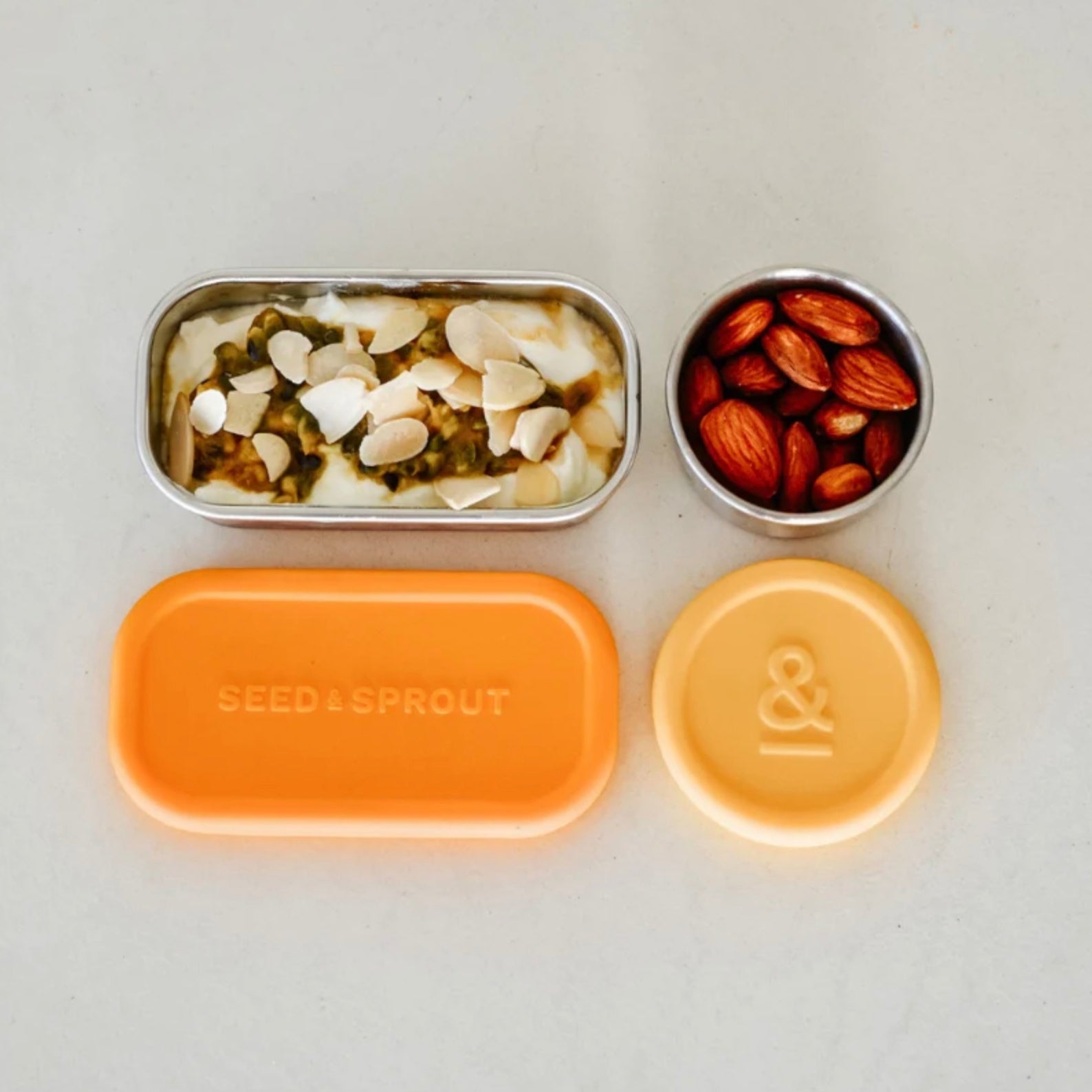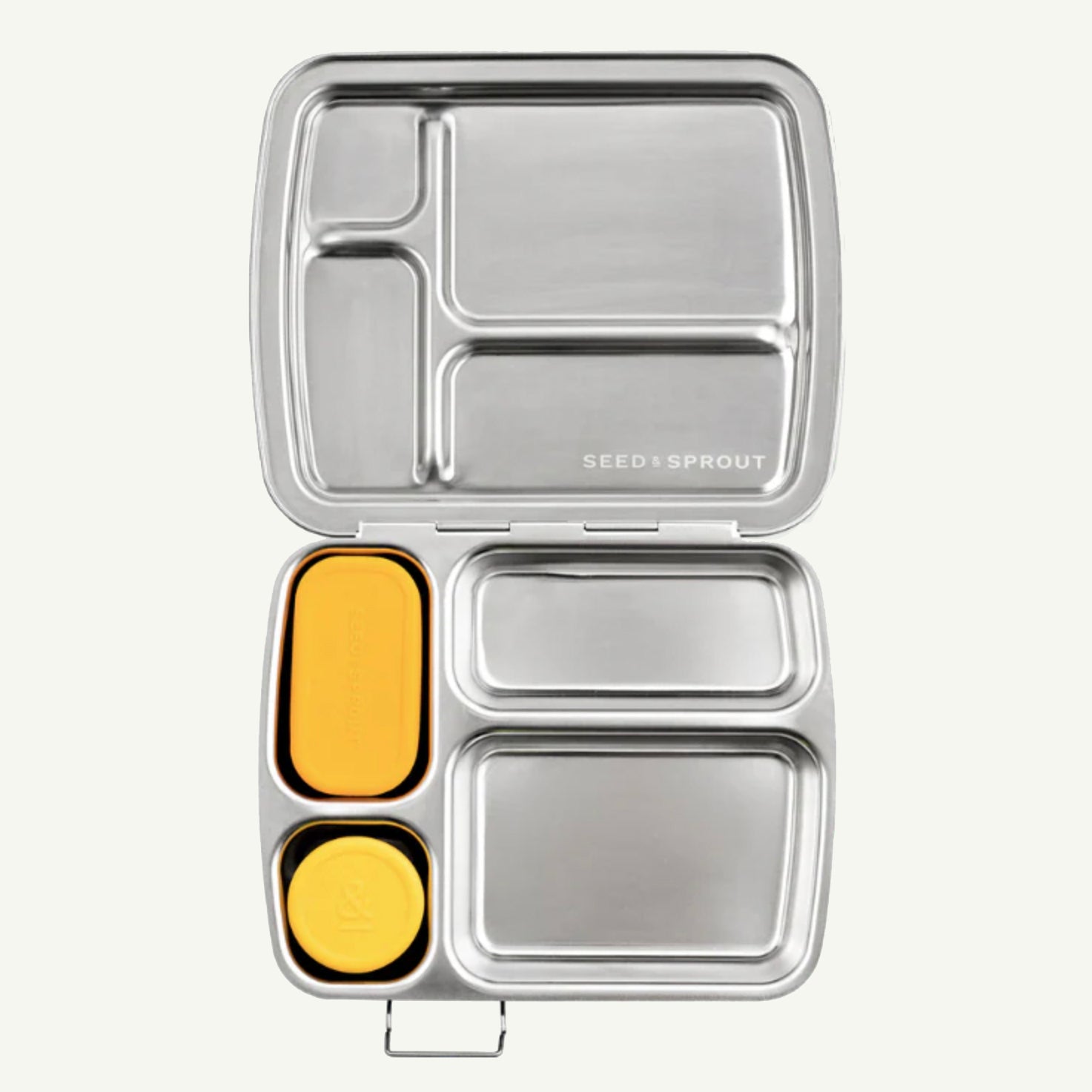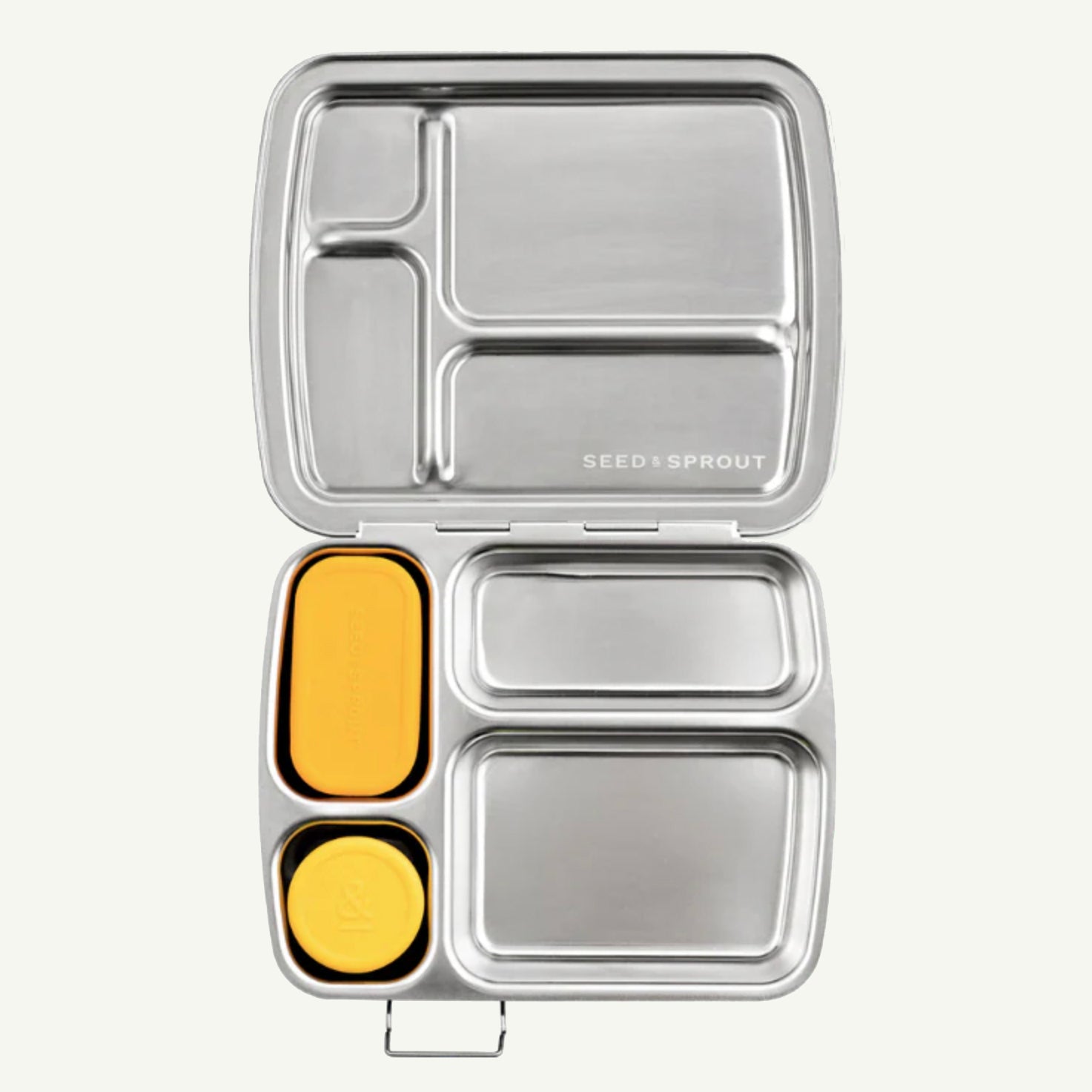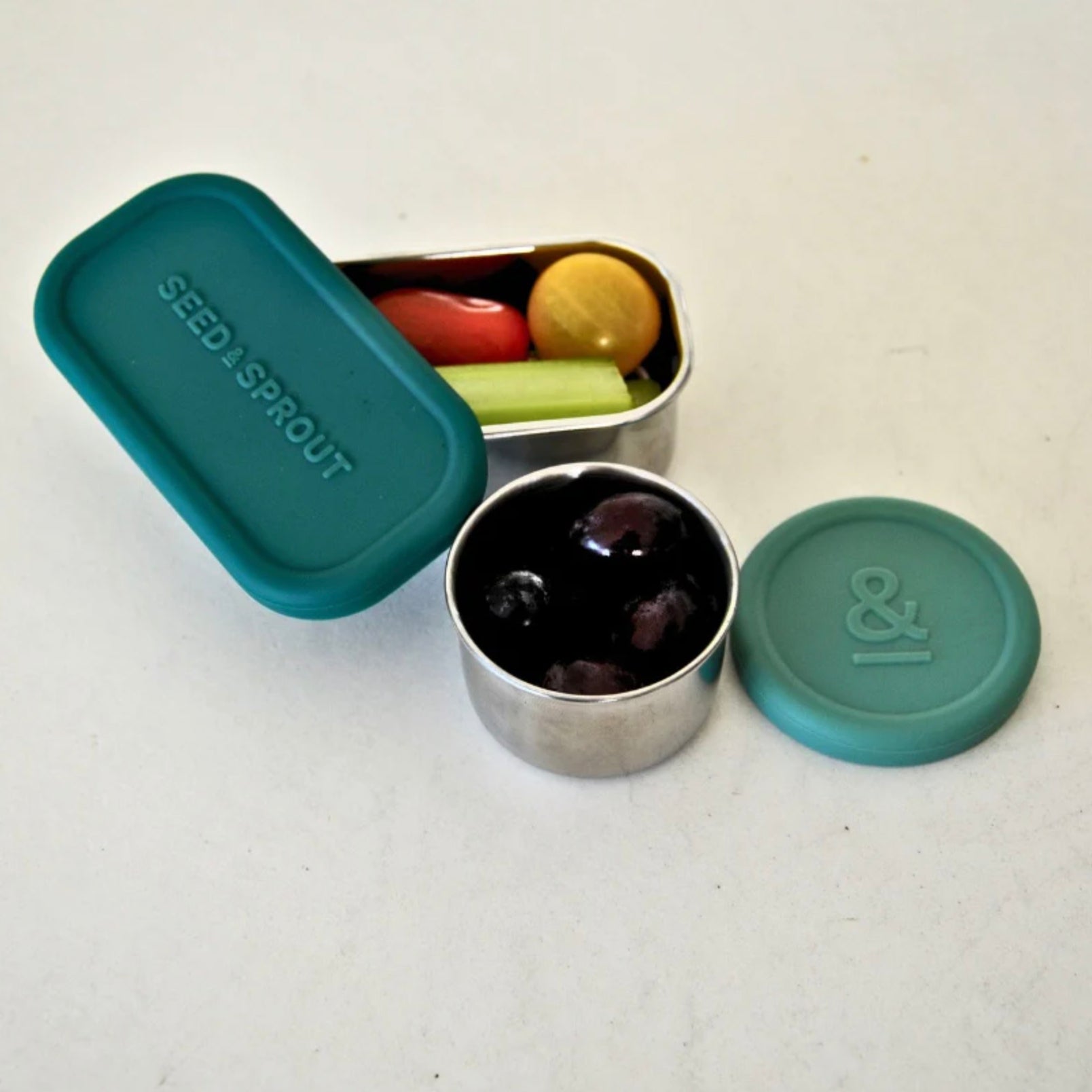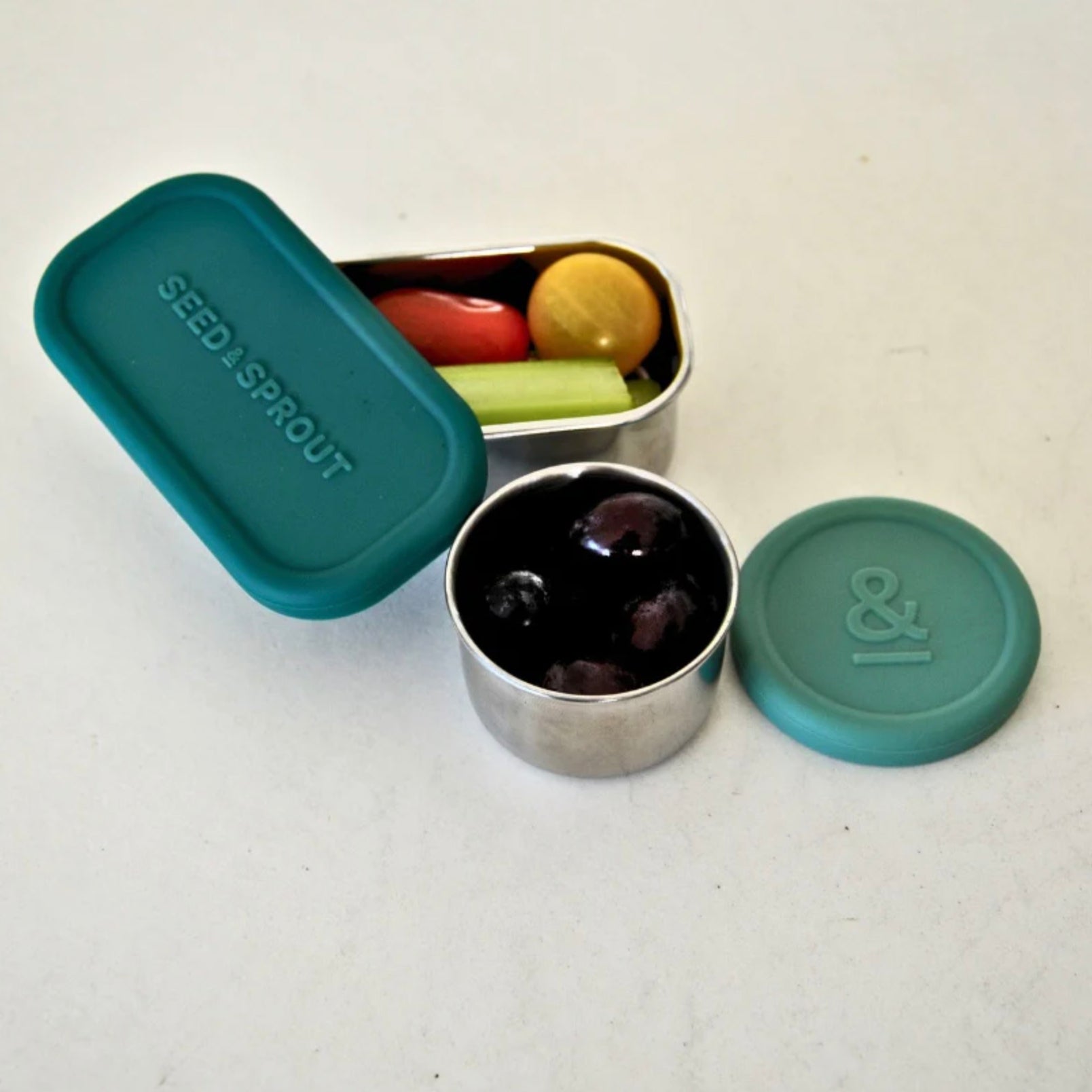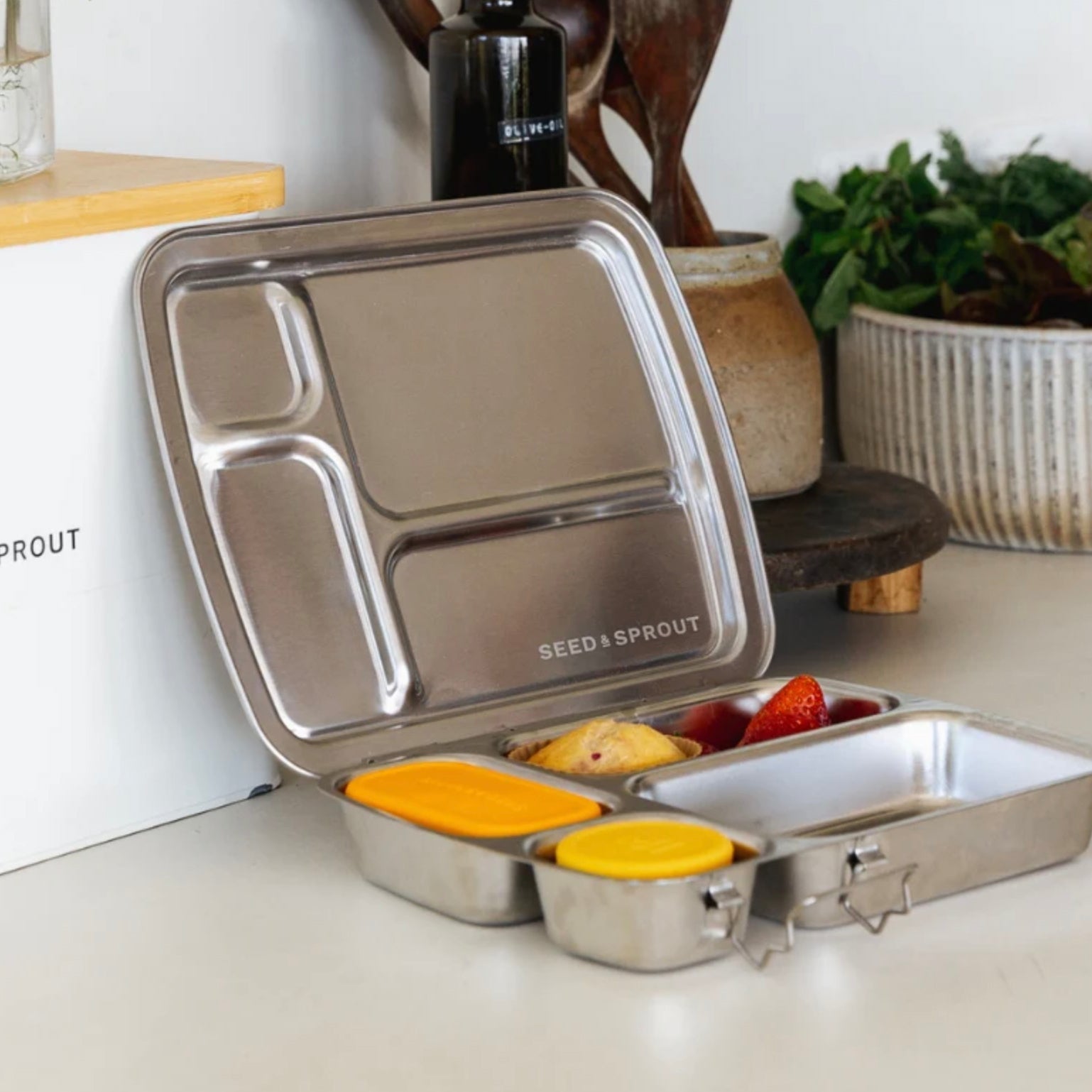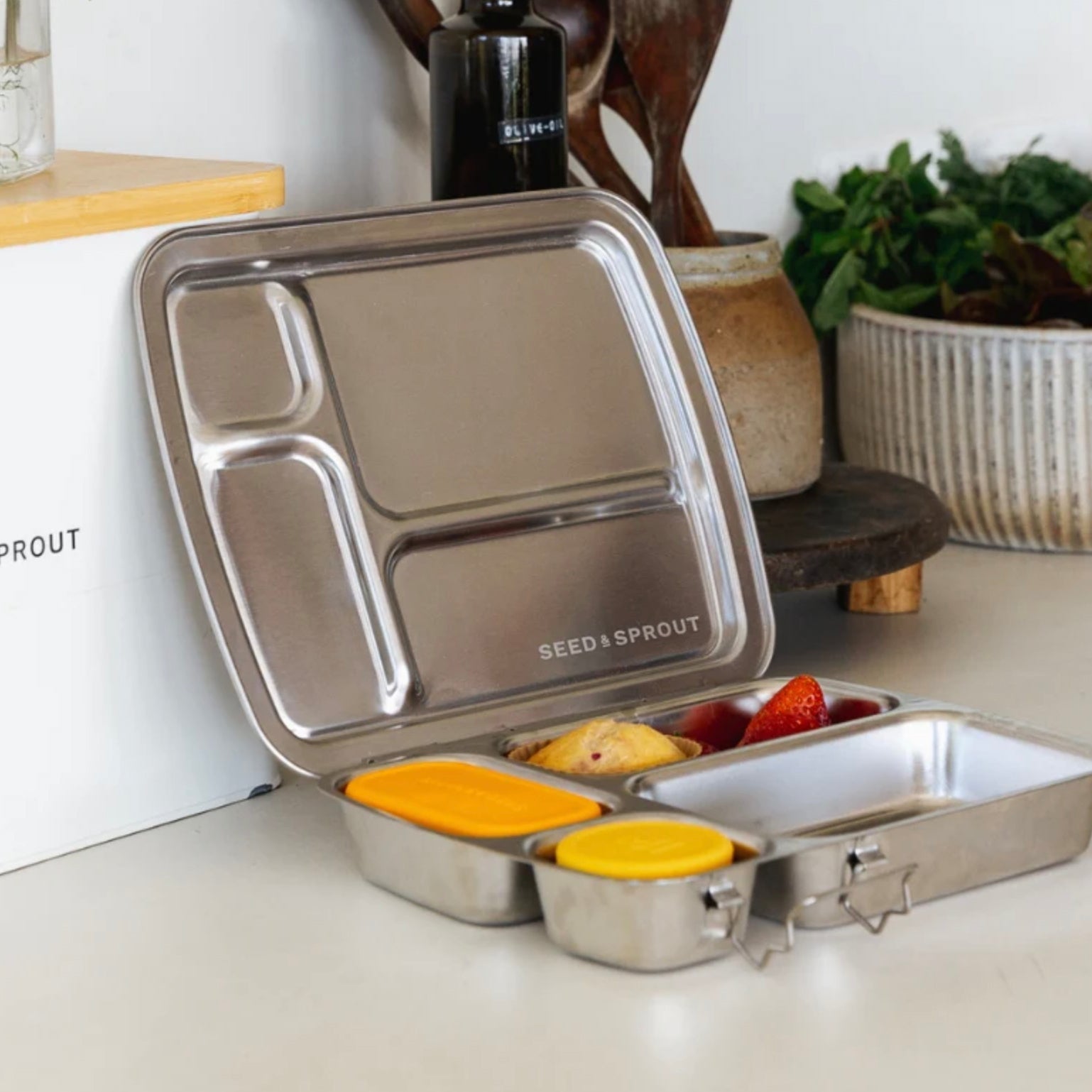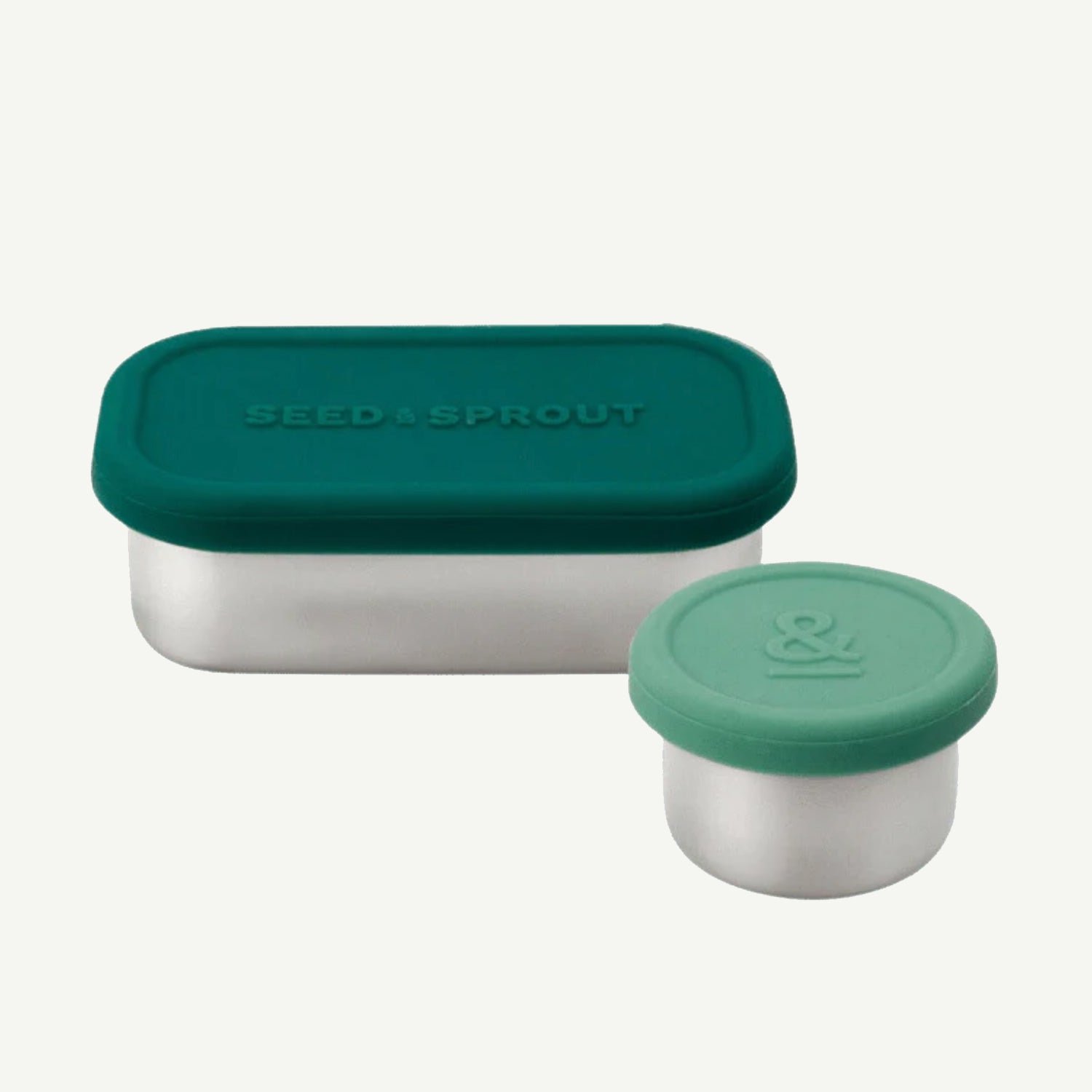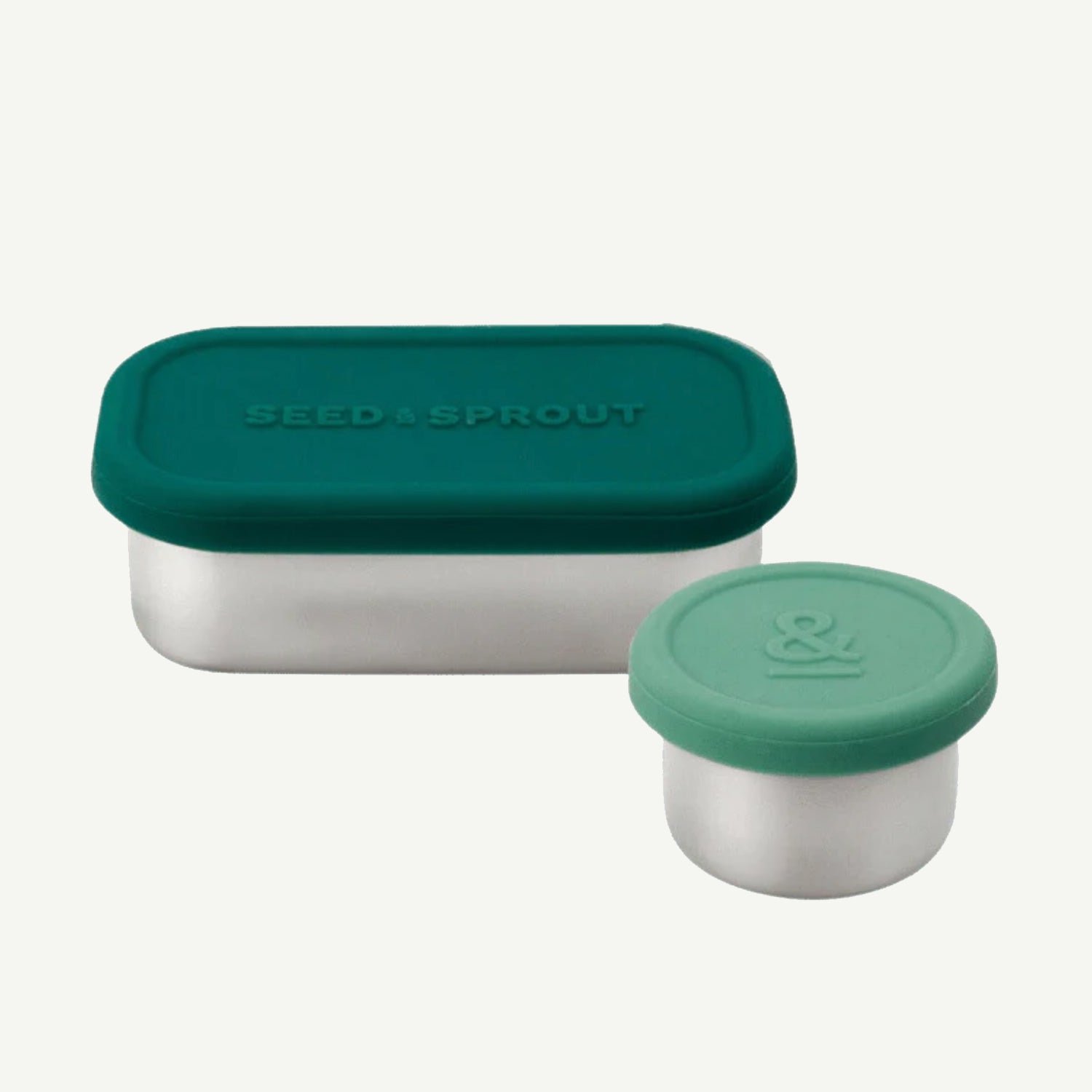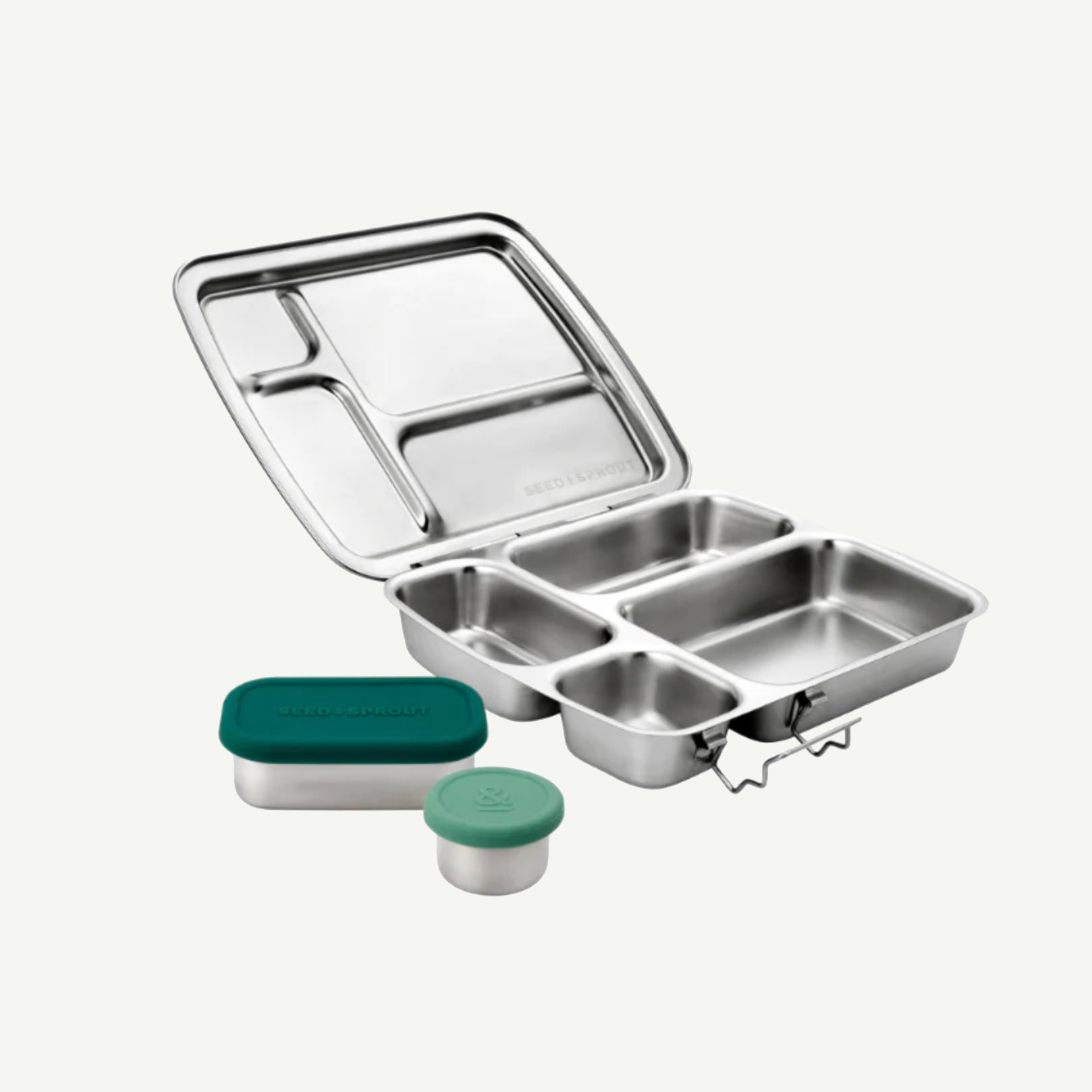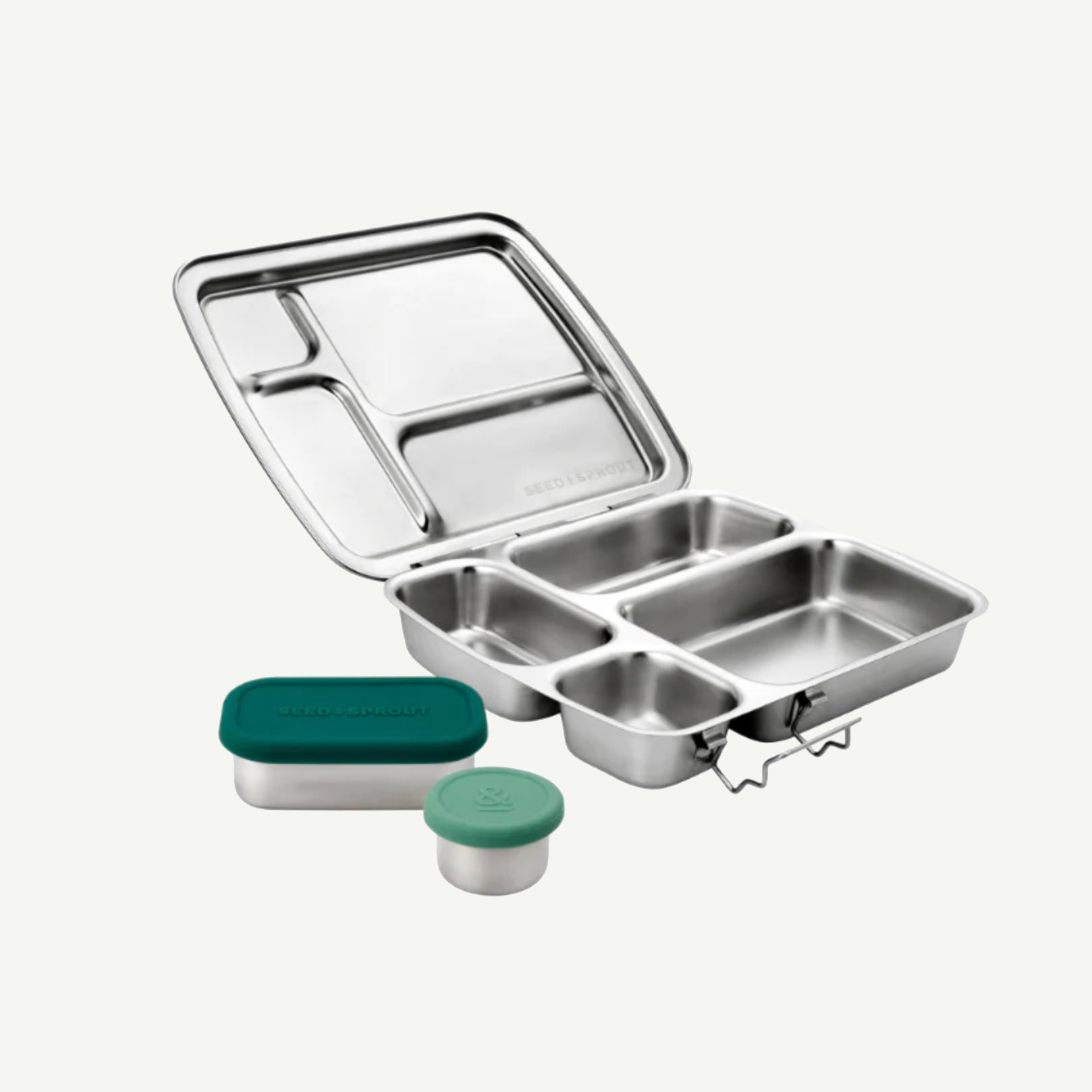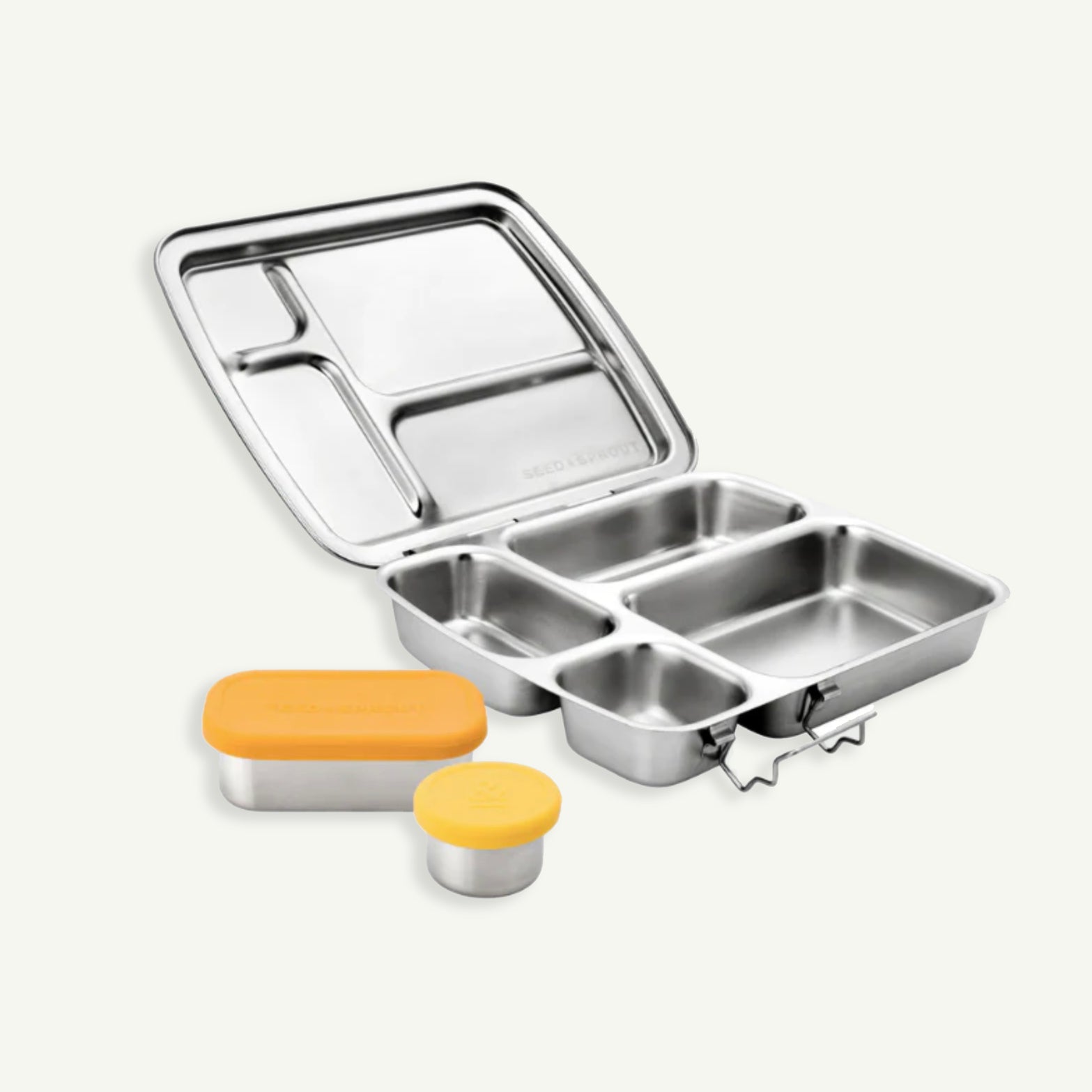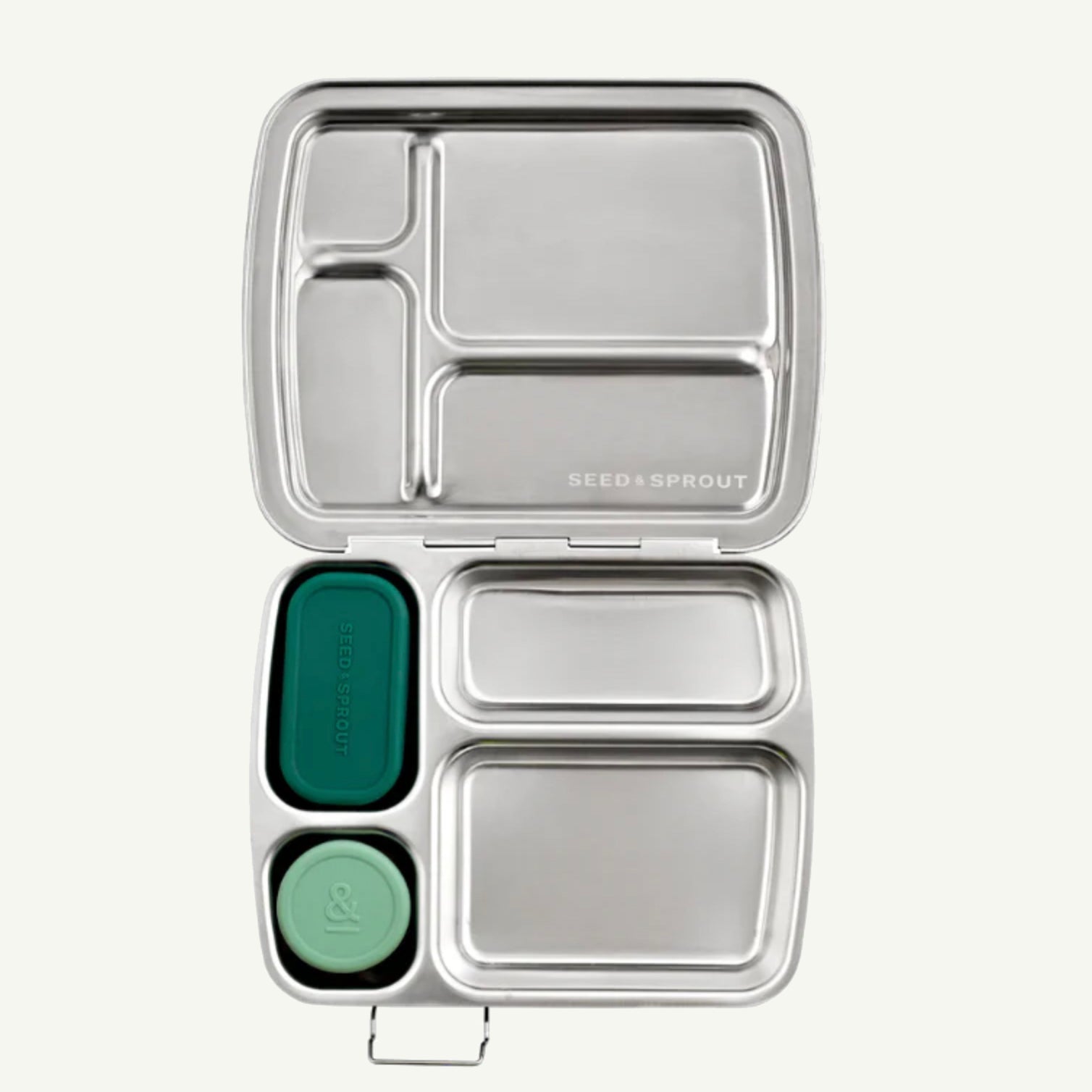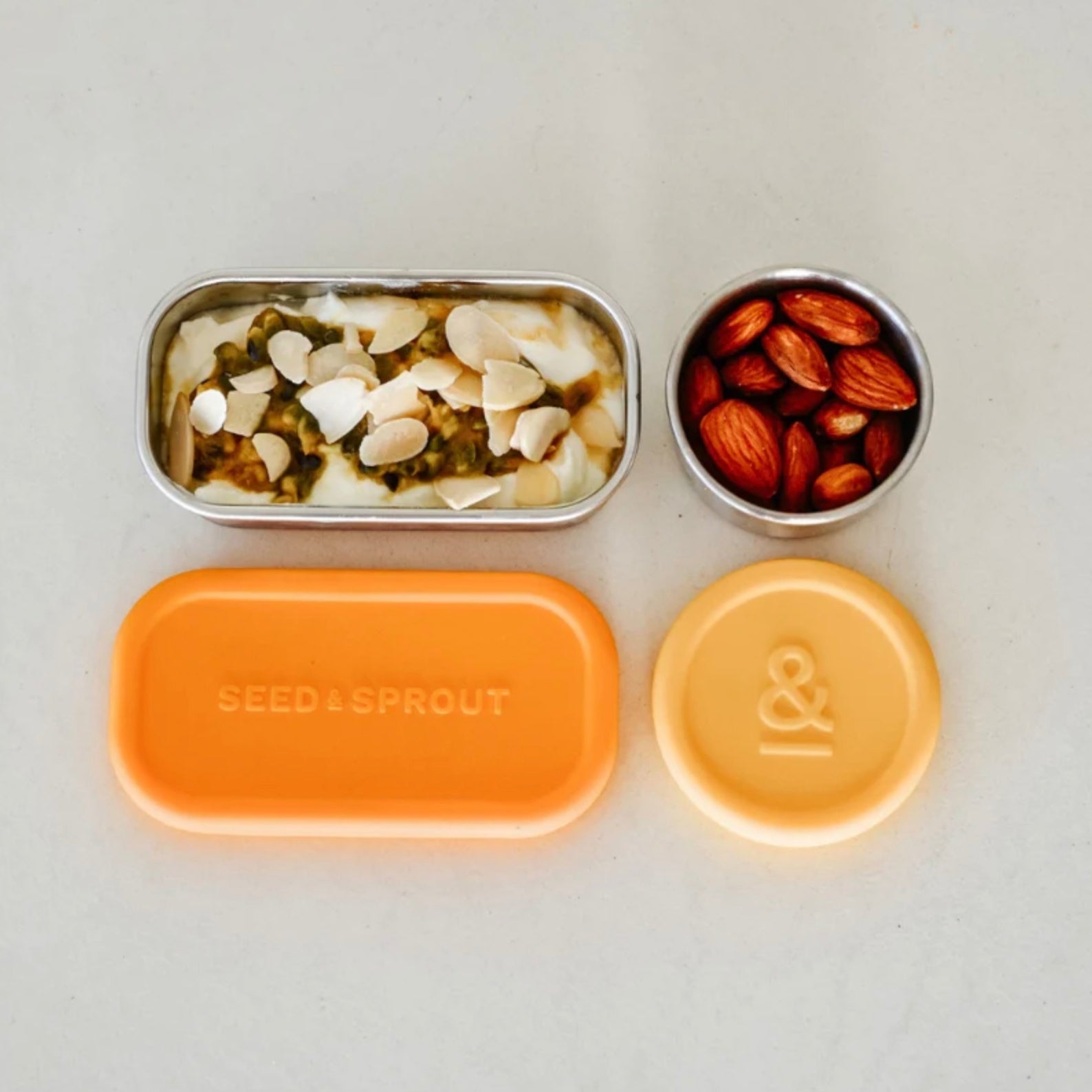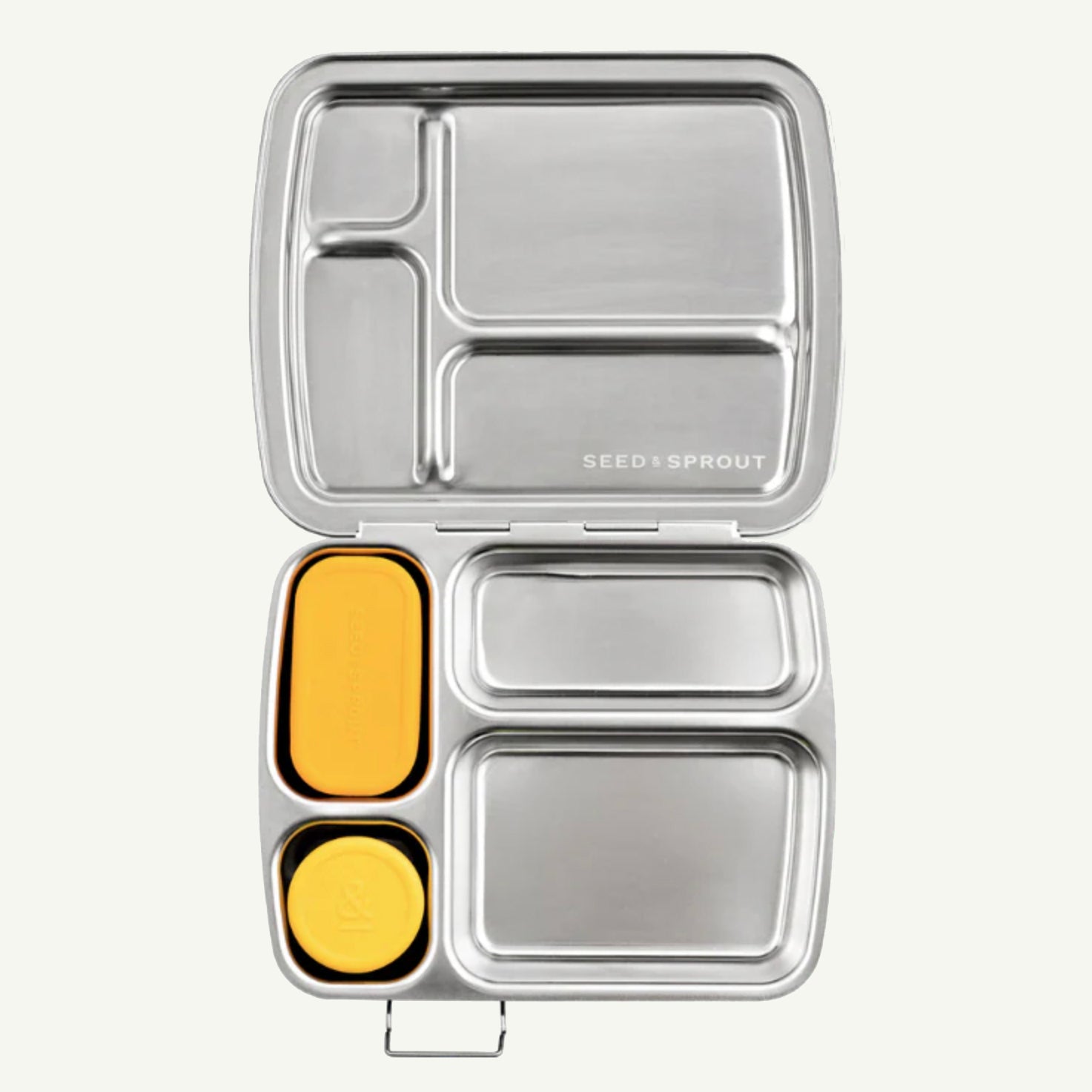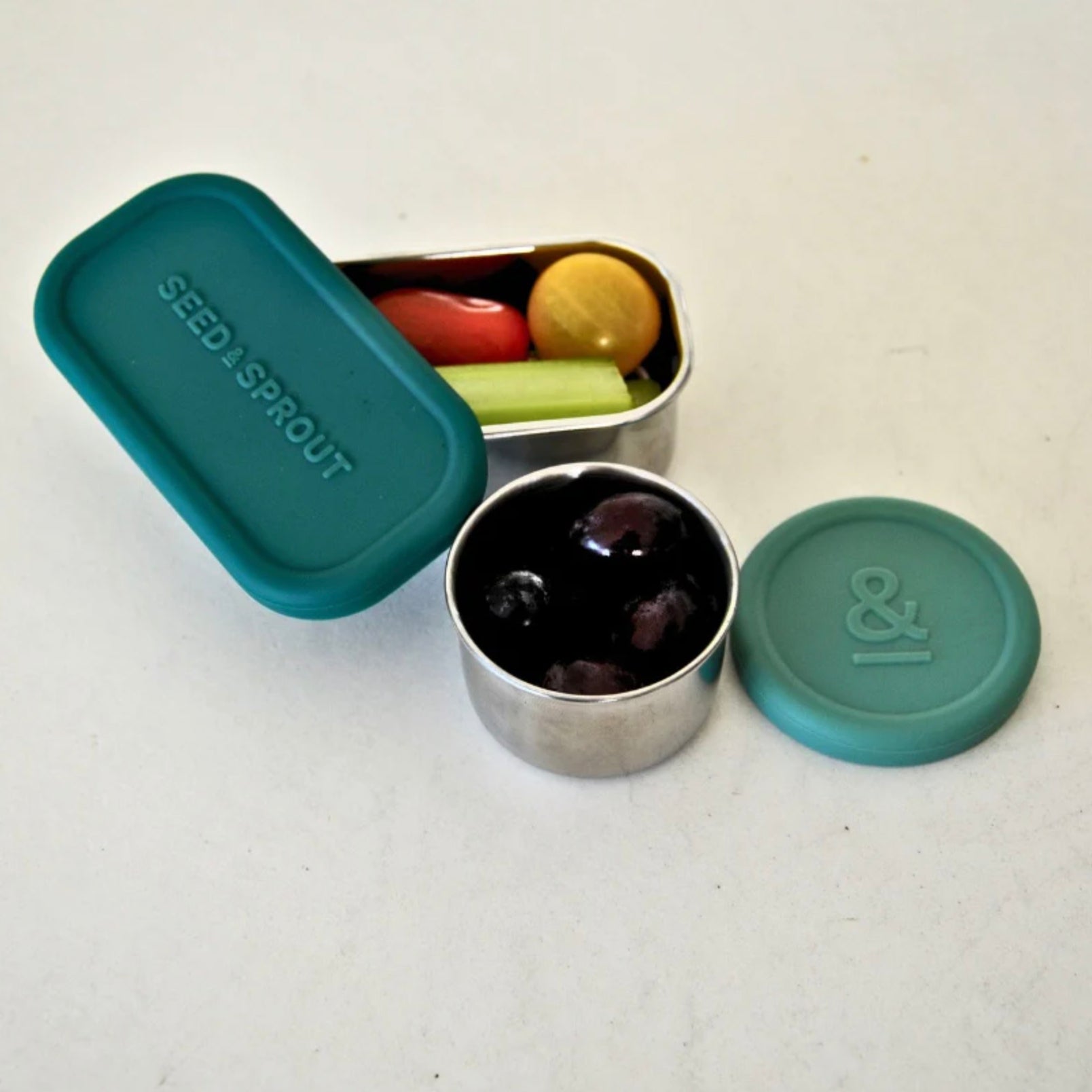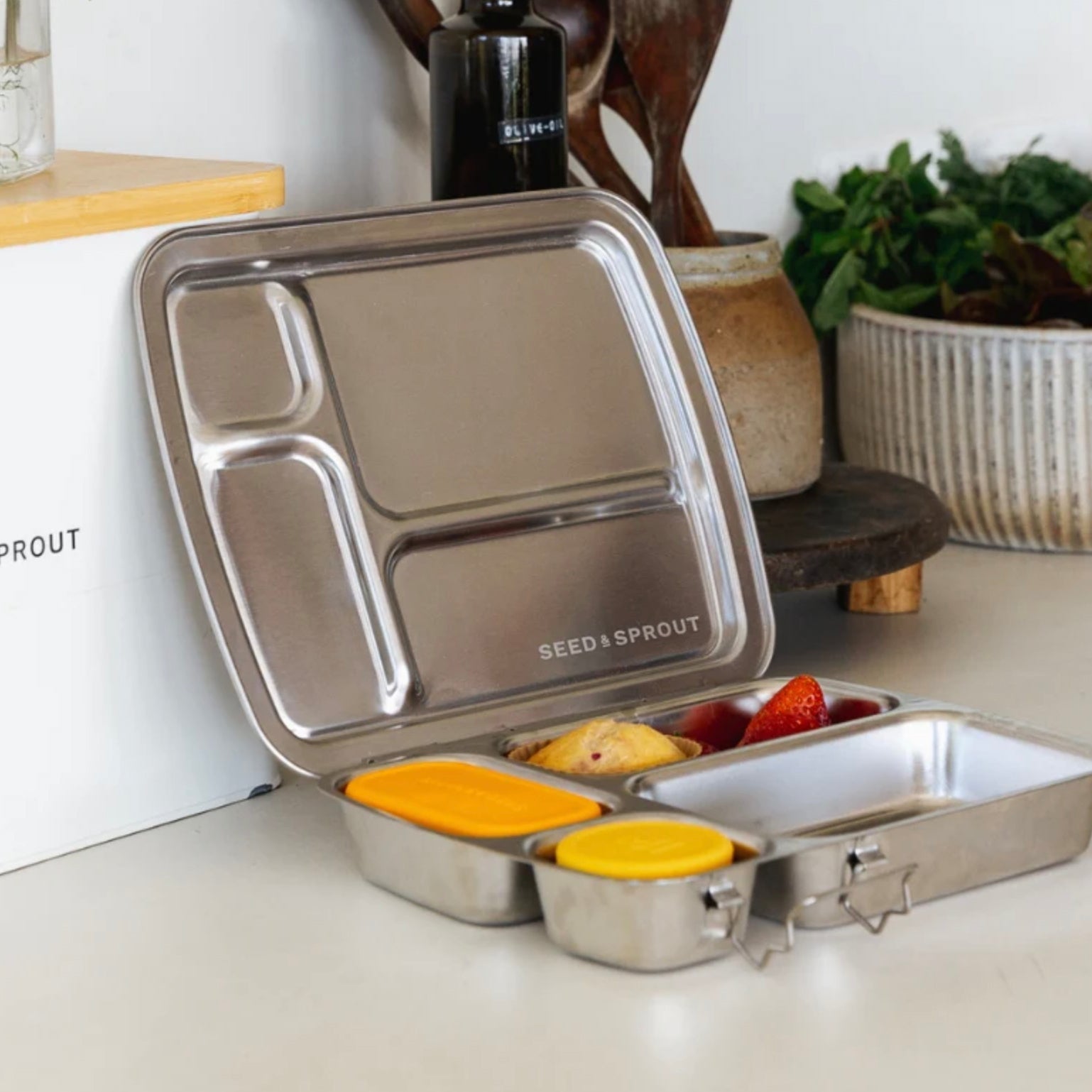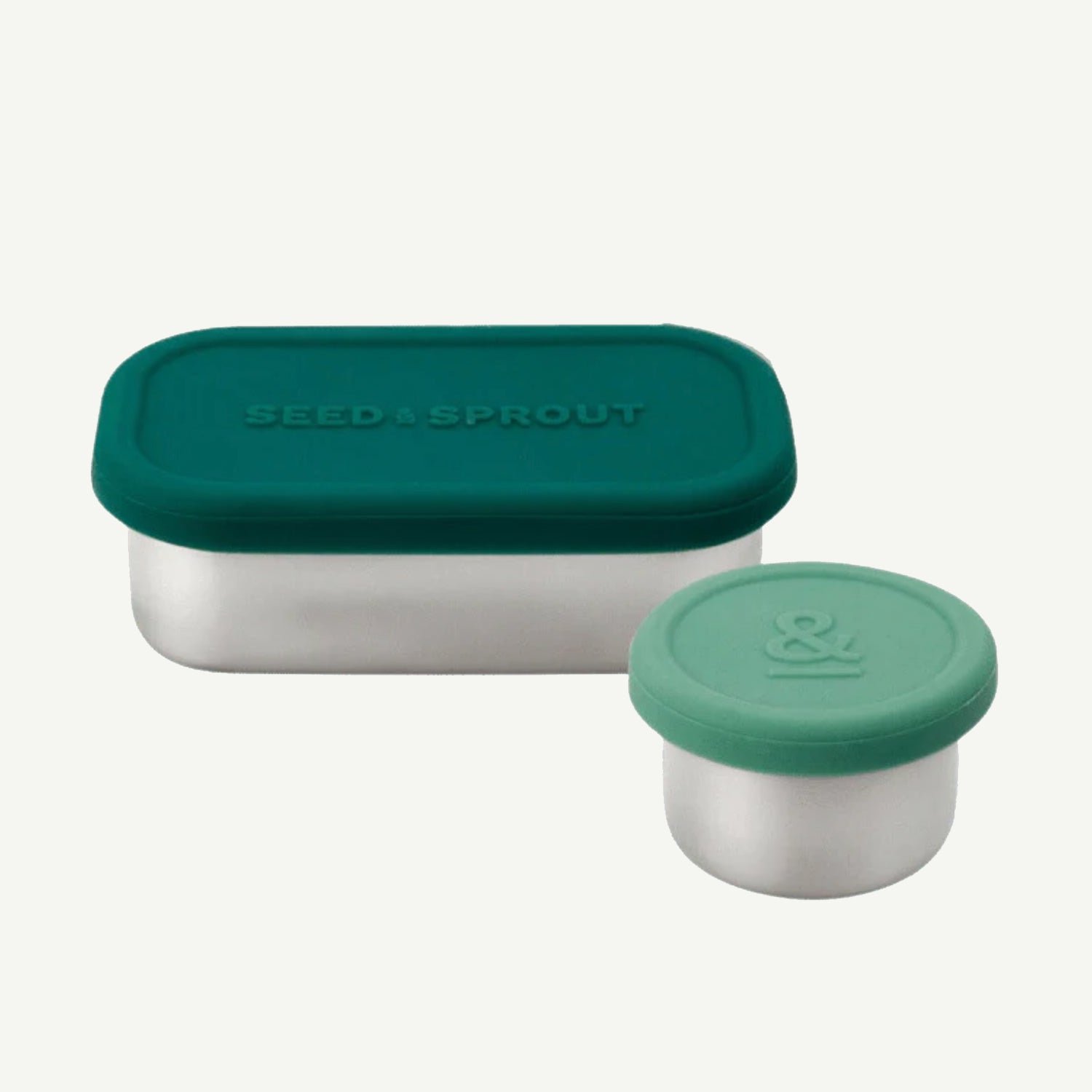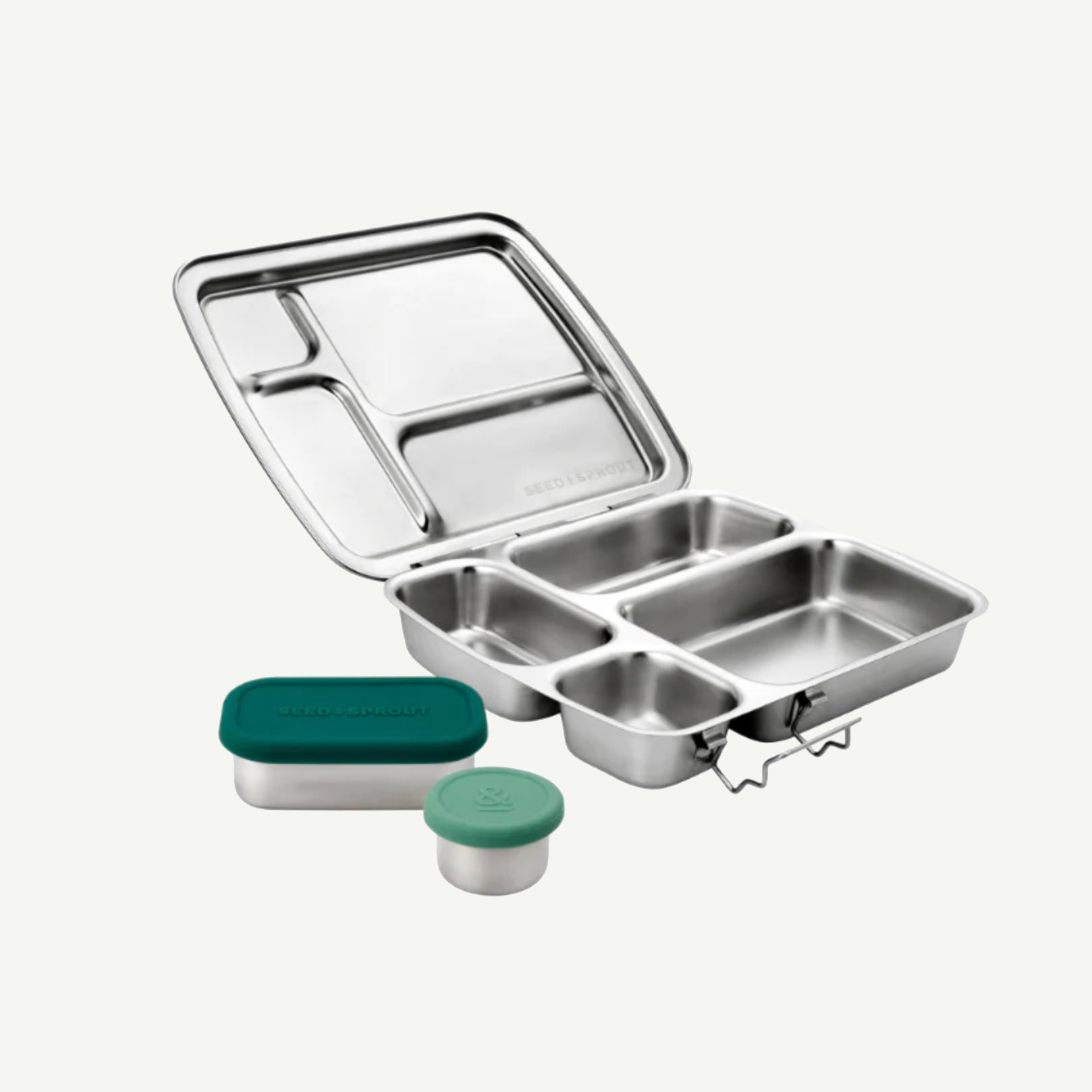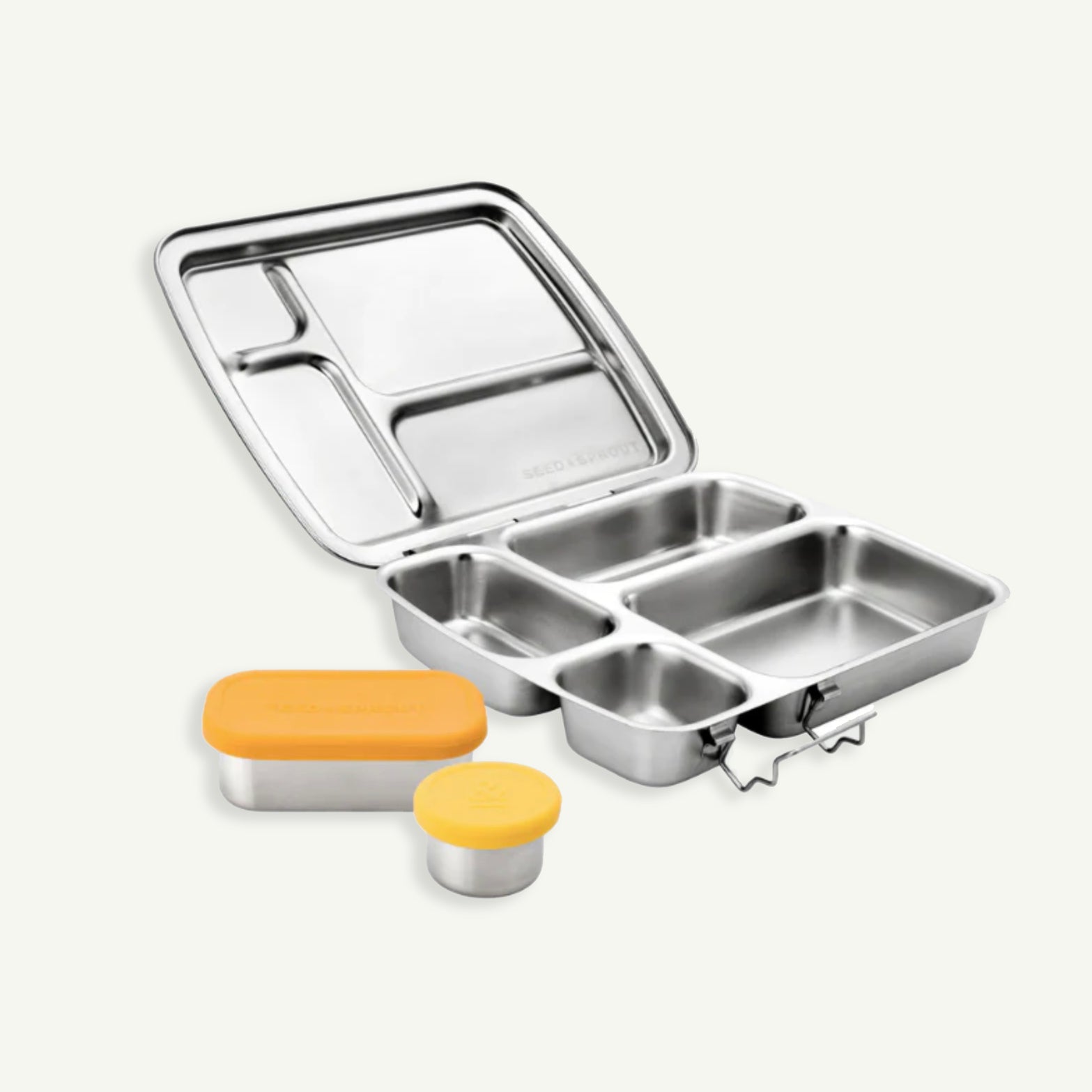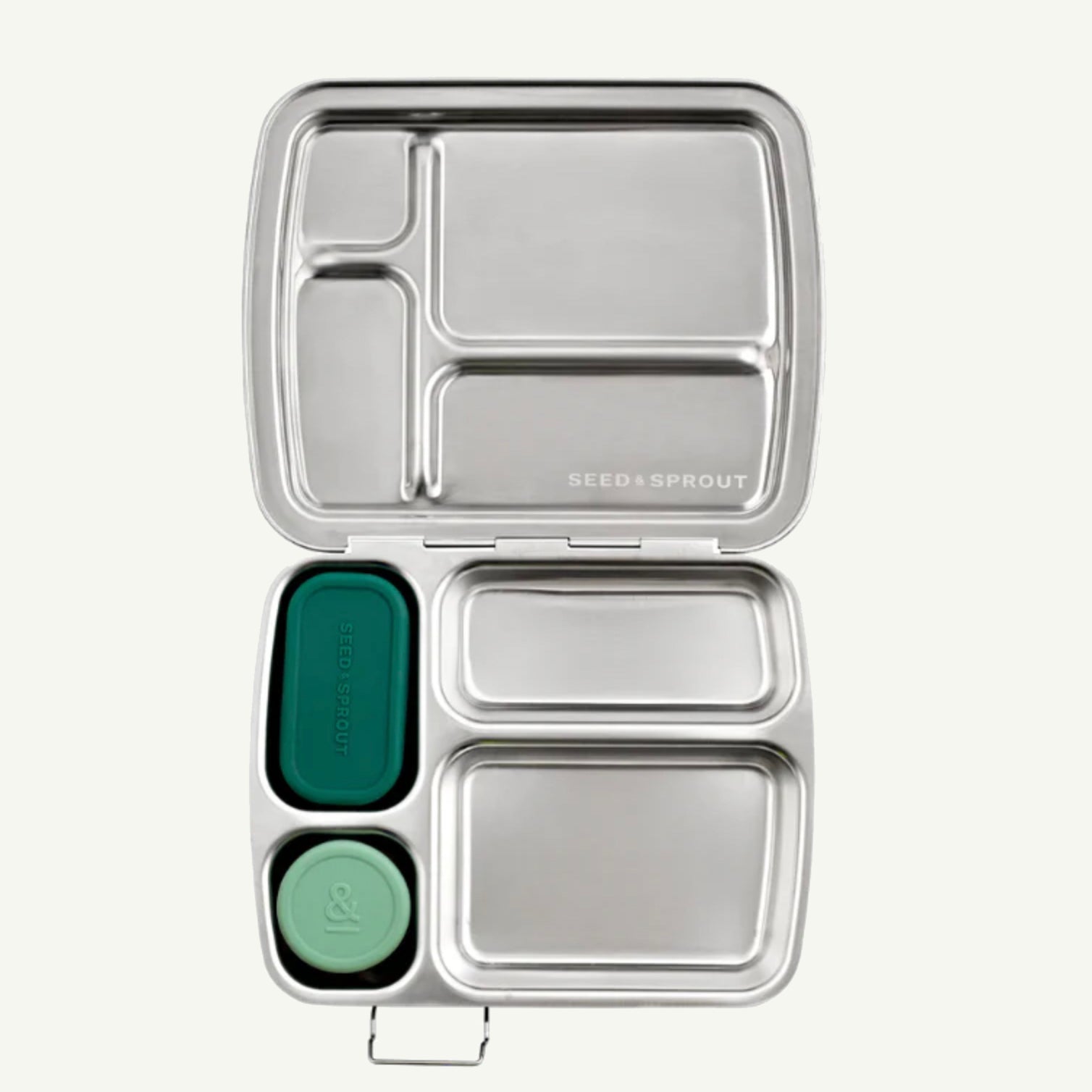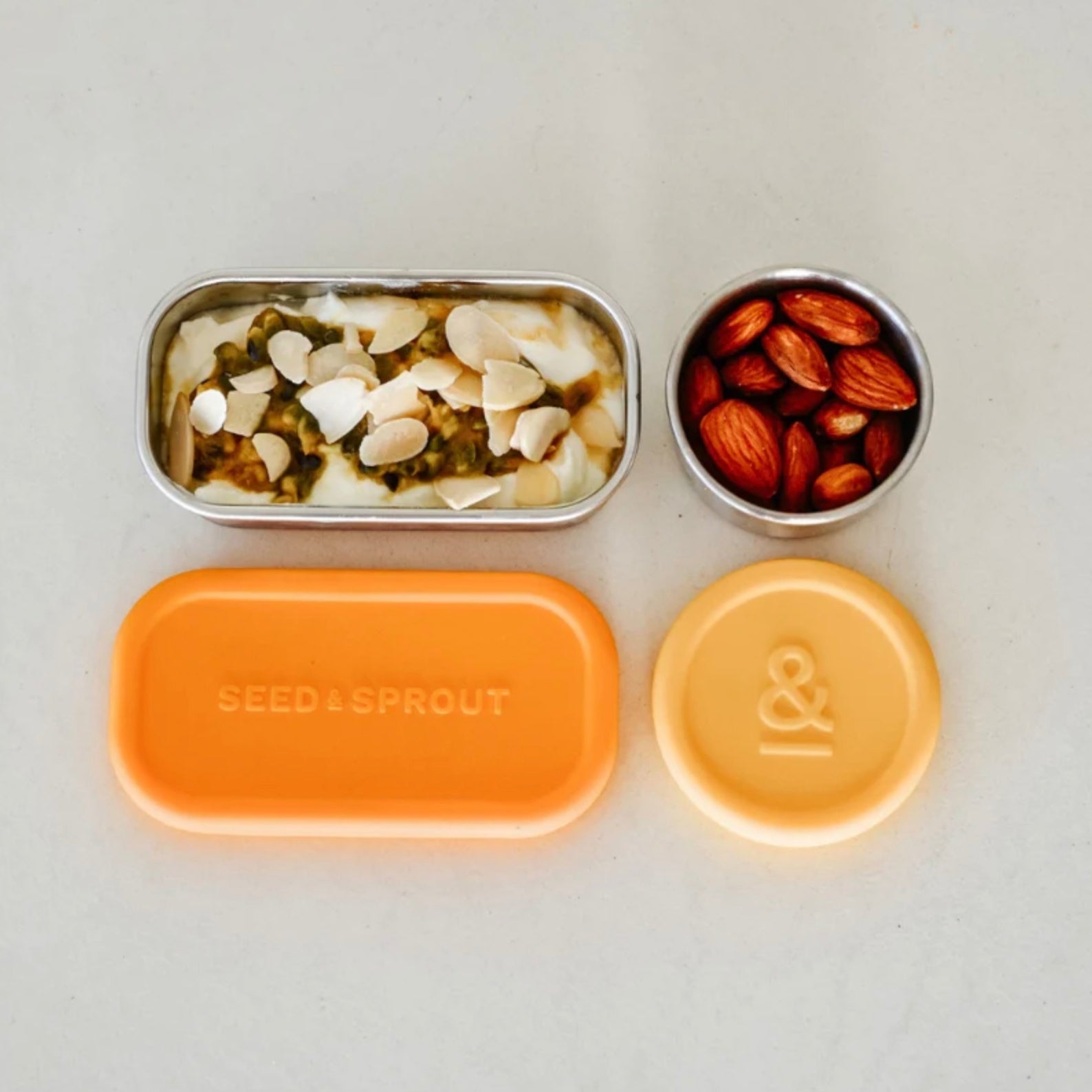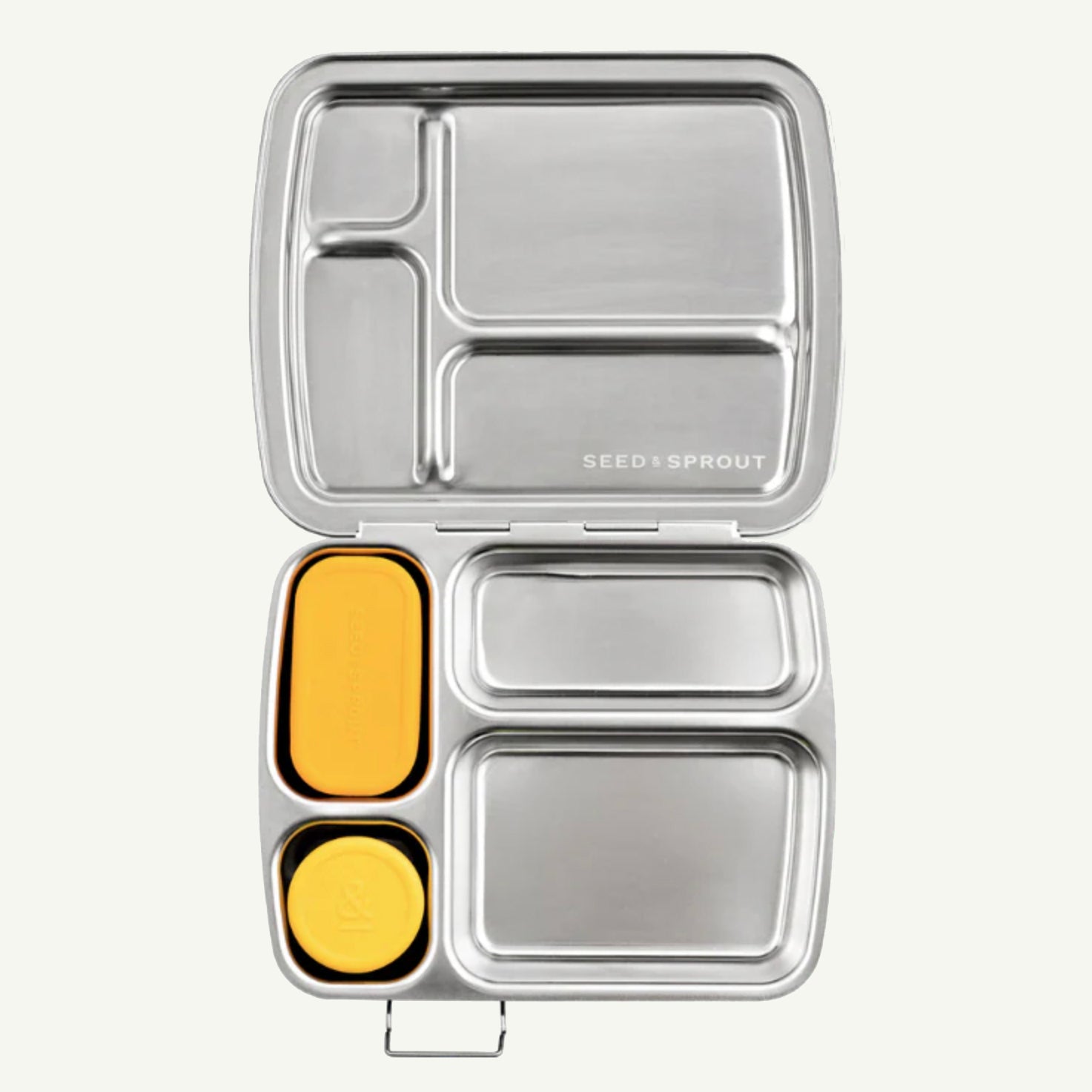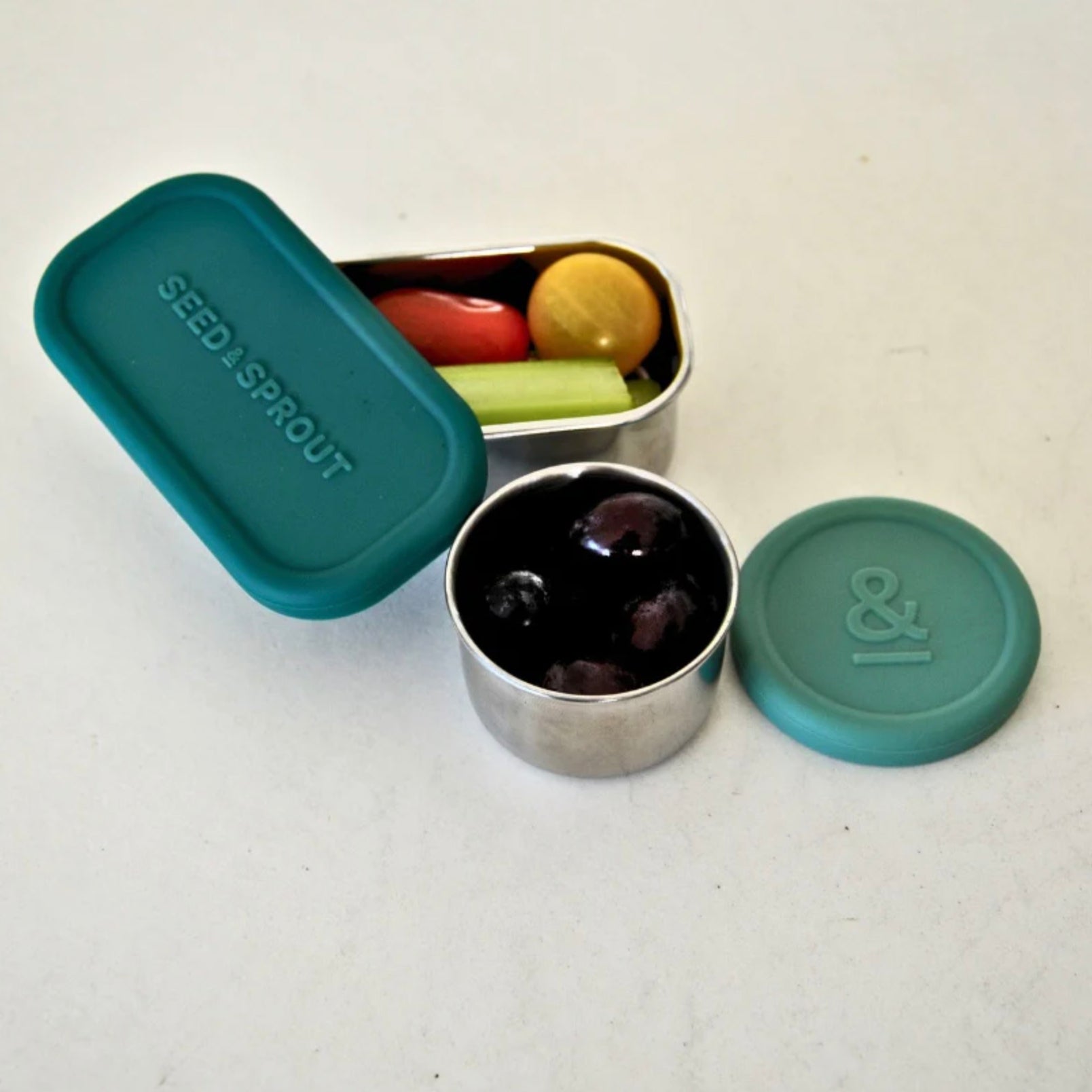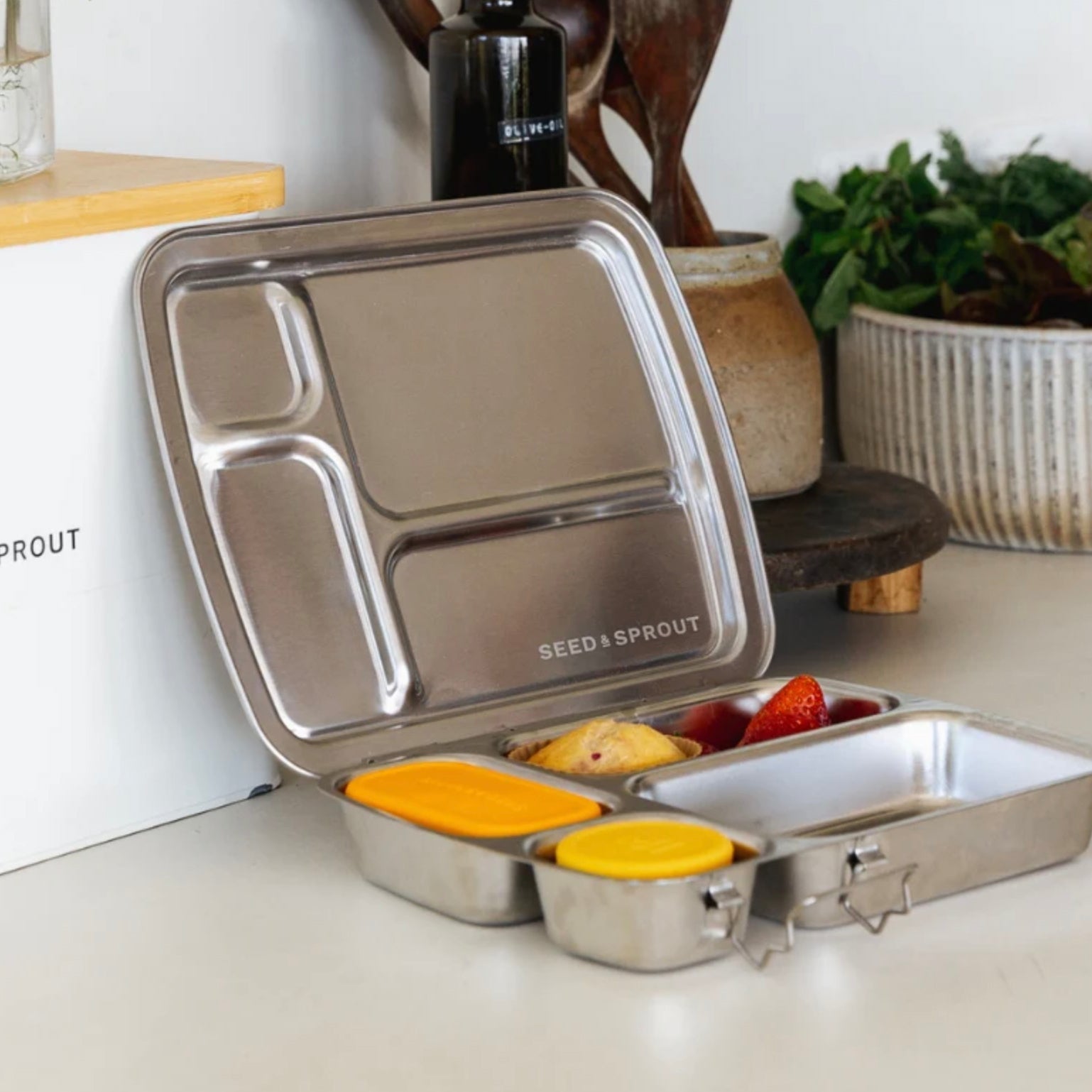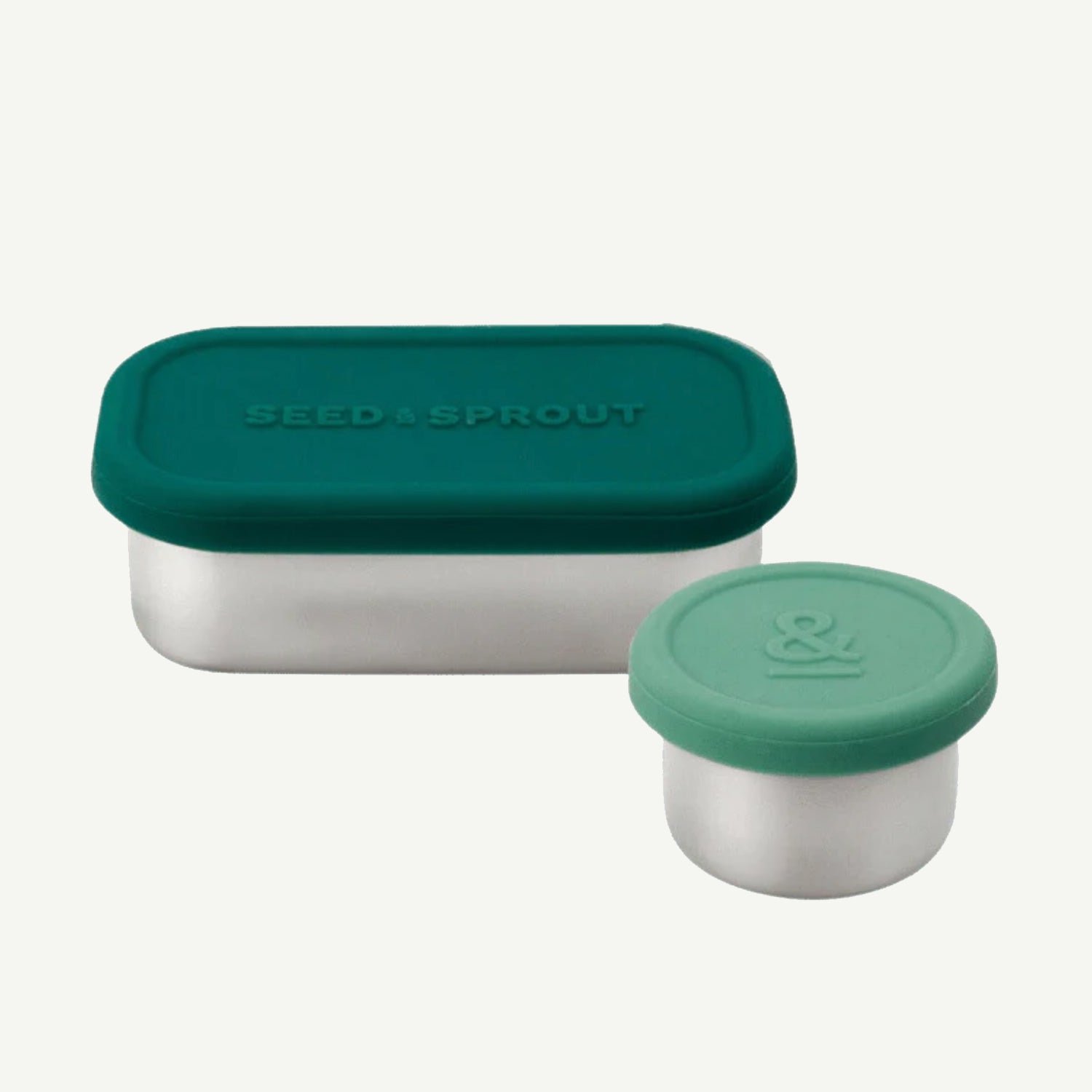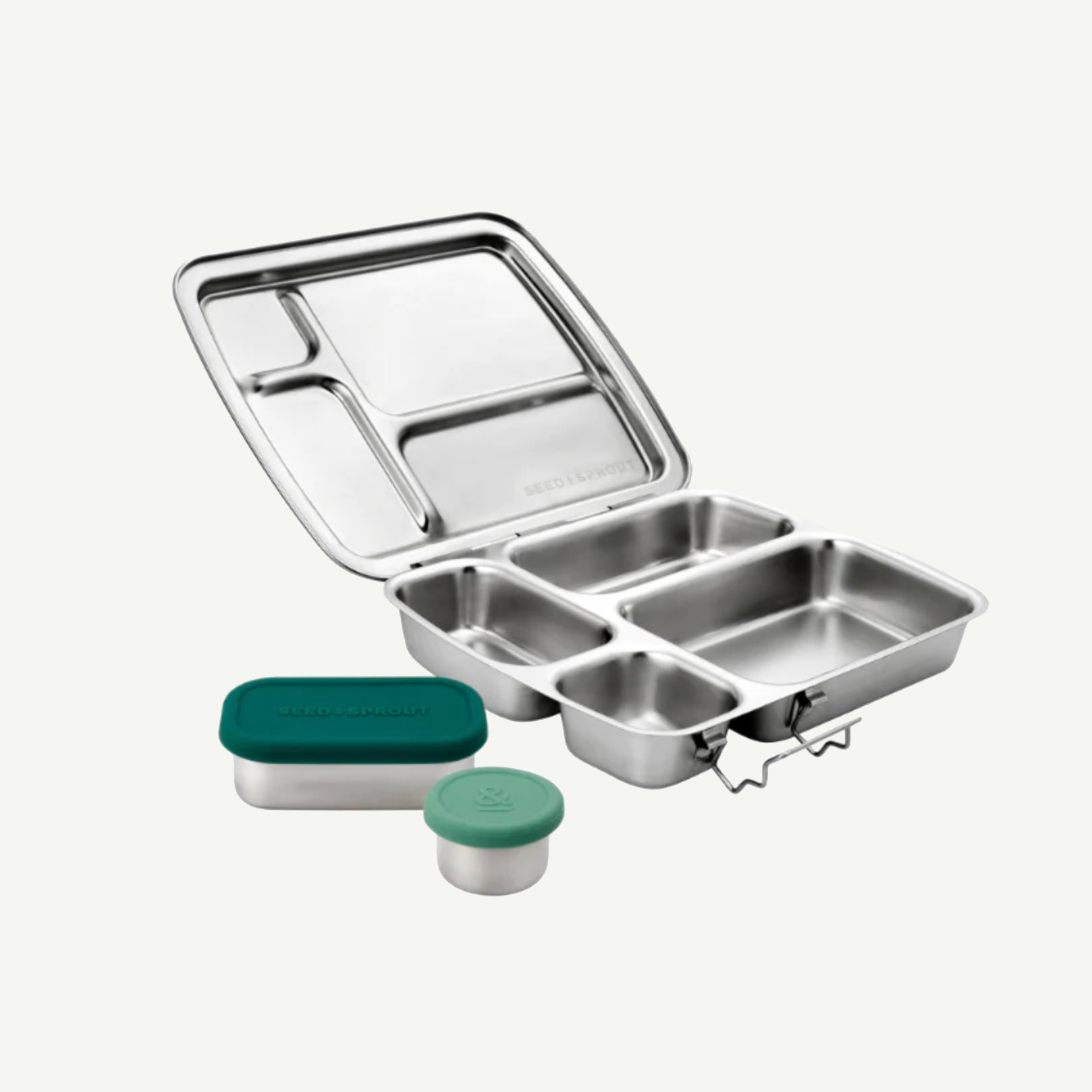 CrunchBox with 2 Pot Set (more colours)
The CrunchBox that ticks all the boxes.
The zero-plastic fully-segregated food-grade stainless steel lunchbox for fusspots - with two leak-proof pots and CrunchPot included!
Give it some TLC (and ensure the kids bring it home each day) and it'll last you a lifetime. Think of all the plastic you'll save!  
Perfect for fussy kids and discerning adults it'll organise and separate your lunch like no other. Featuring four compartments that fit big things (sandwiches and fruit) and little things (sultanas and popcorn) nothing has to touch! 
Deep and large compartments - check. Maximised practically - check. Plastic and BPA free - check. Custom made leak-proof pots & CrunchPot - check! 
It's the easy-clean, flip-top miracle that will change up your lunch food prep.