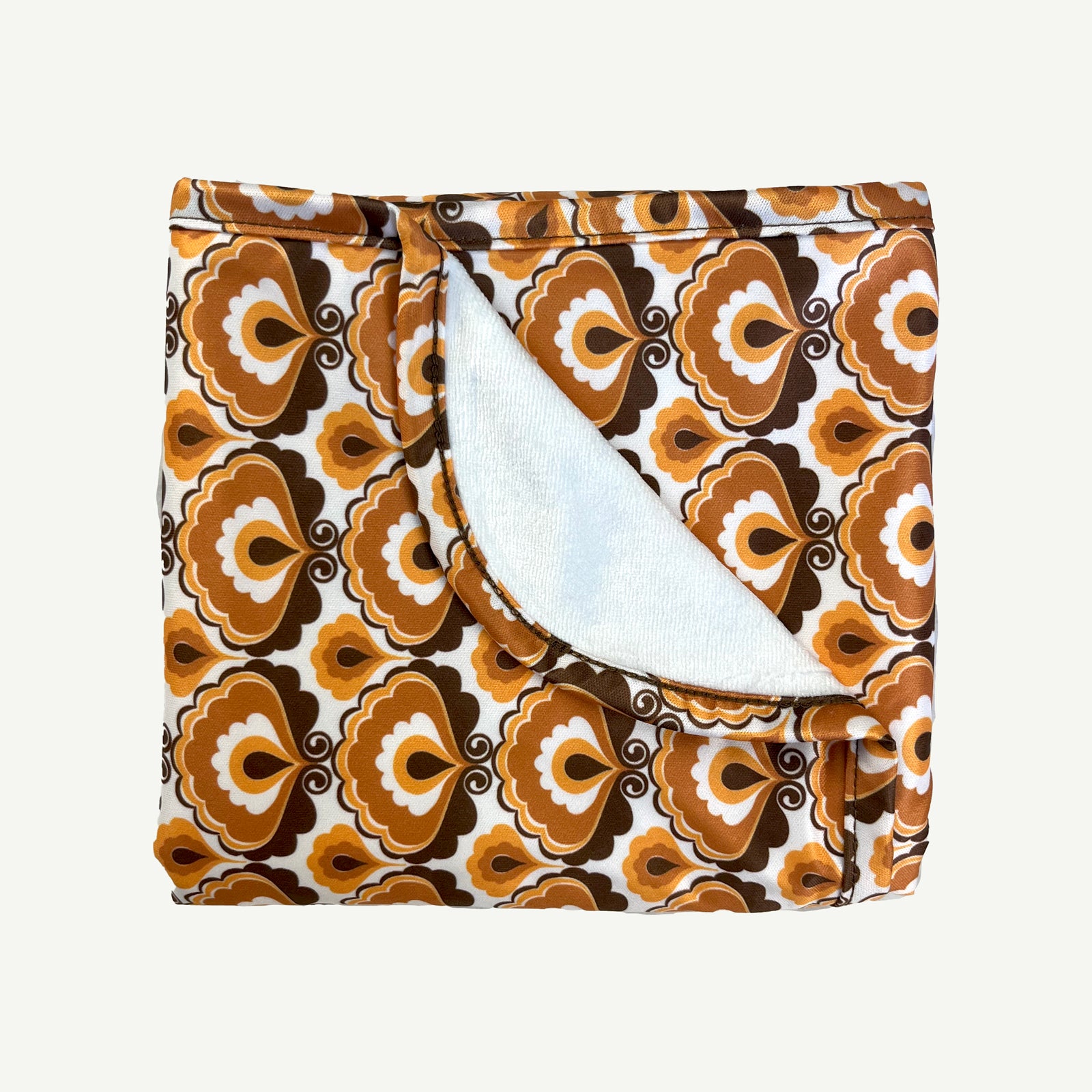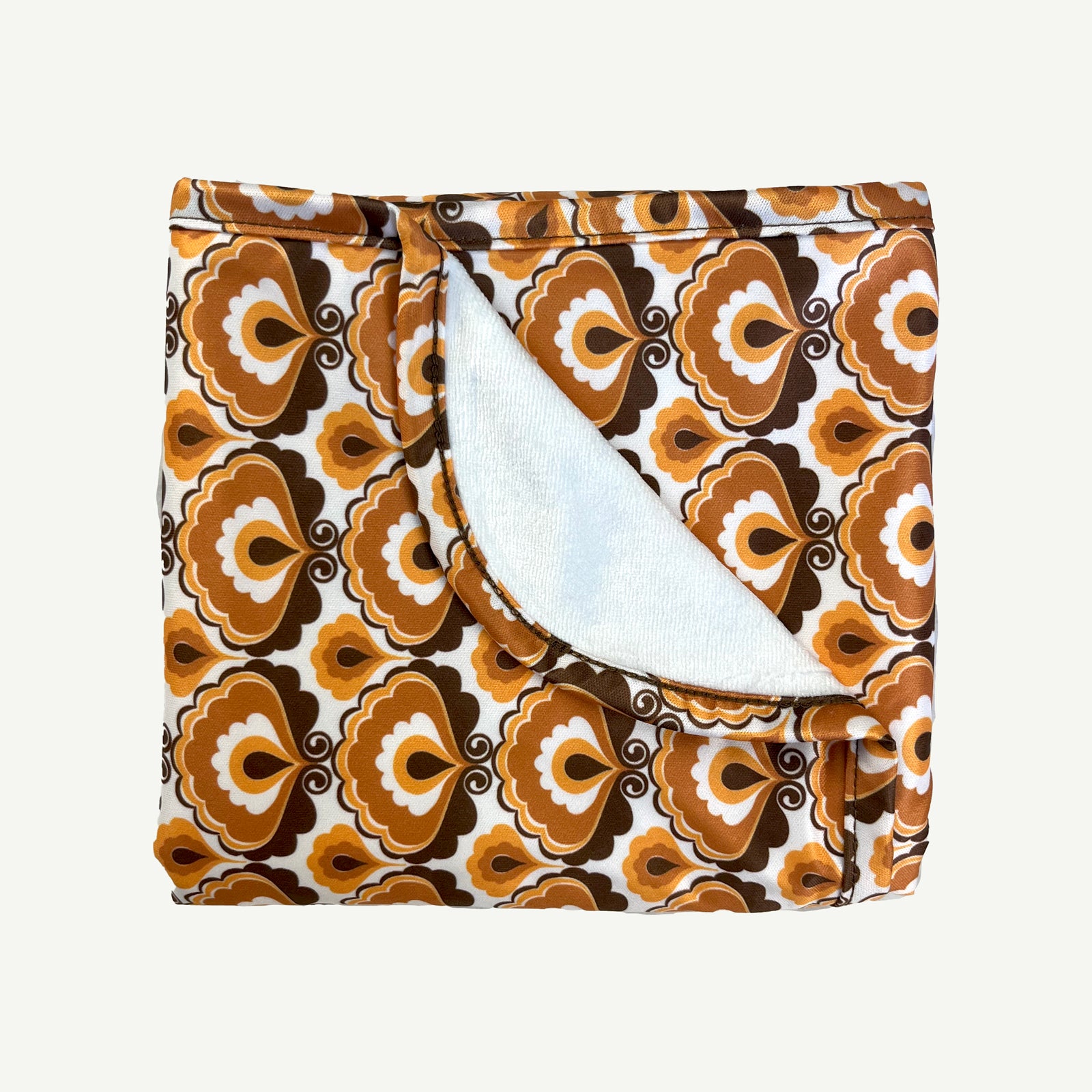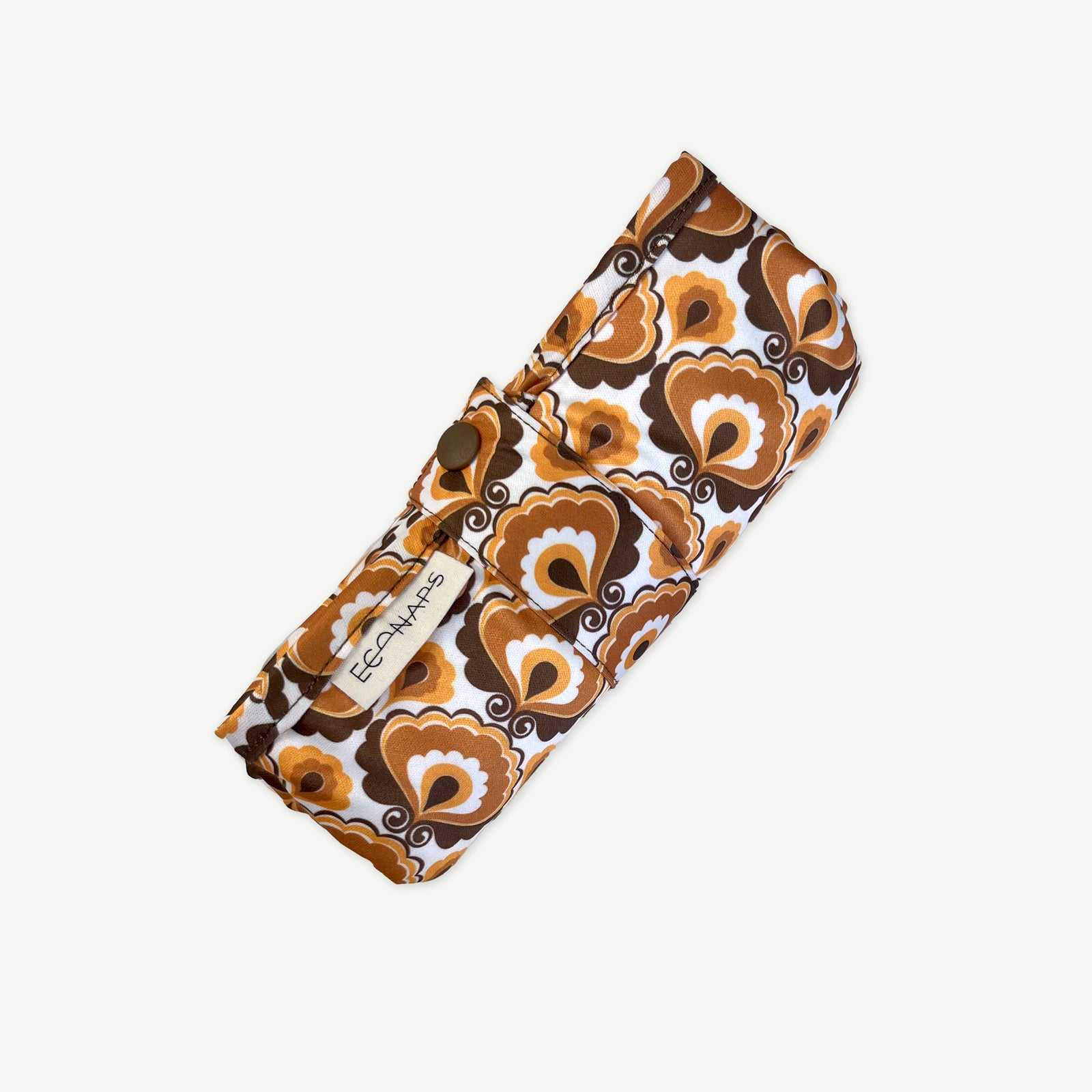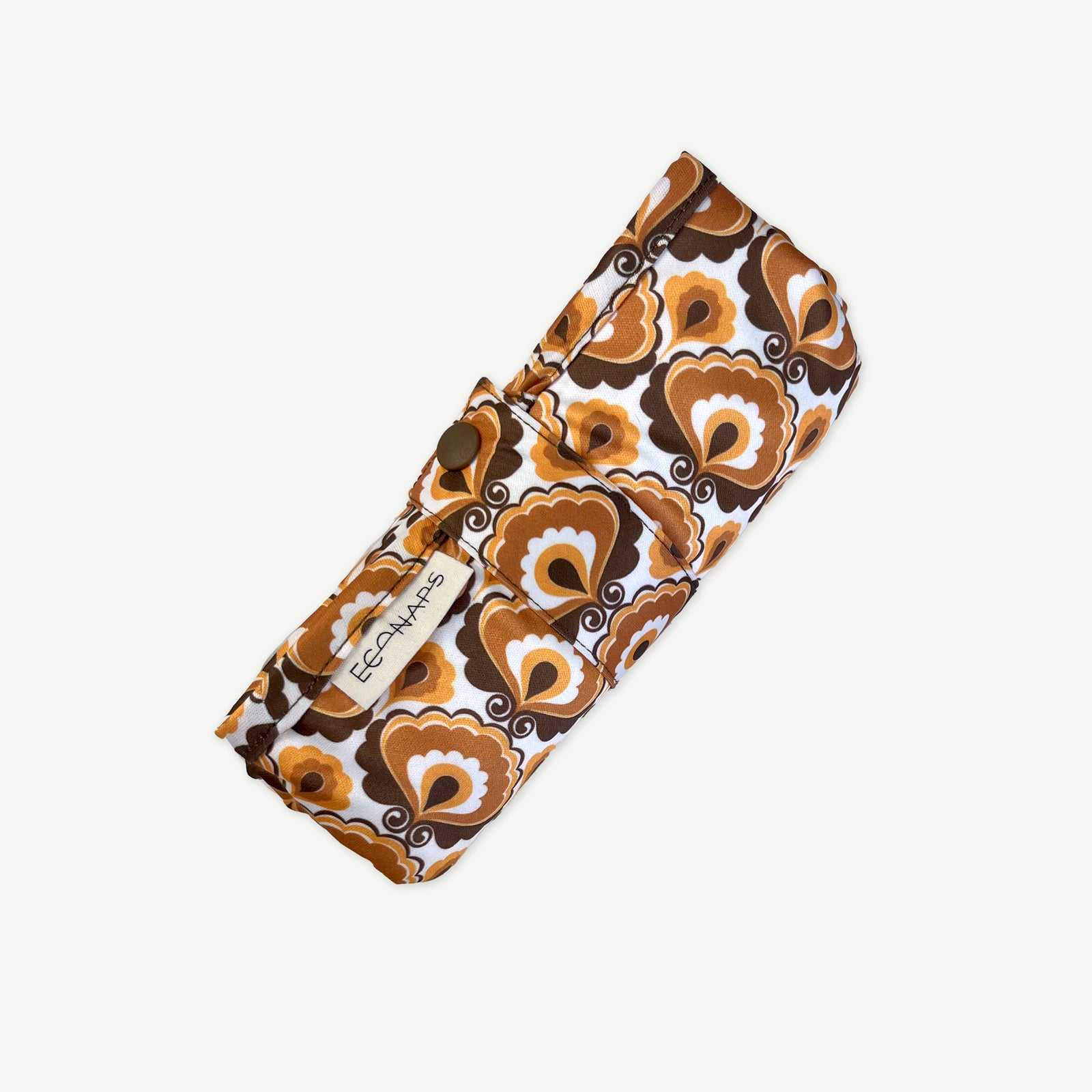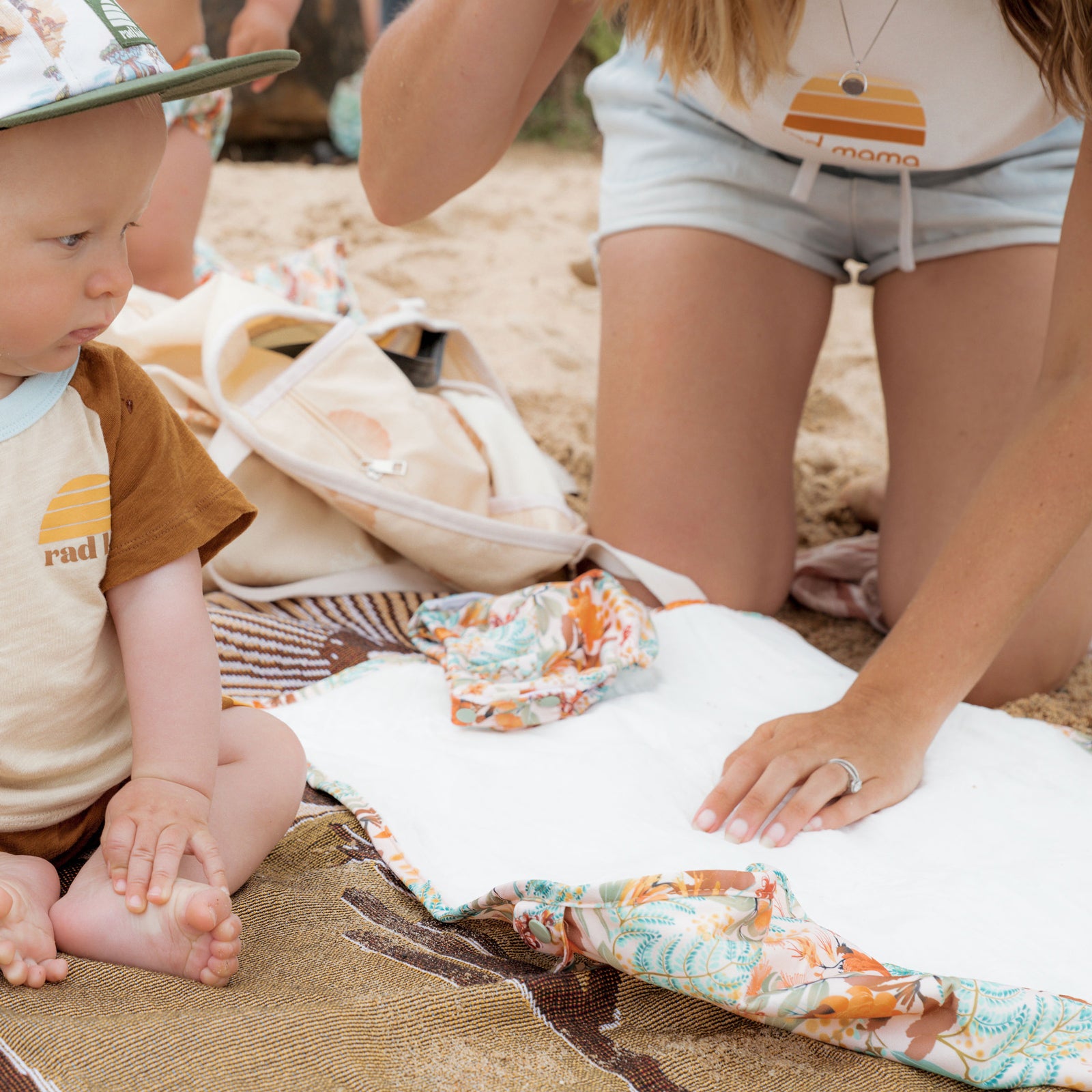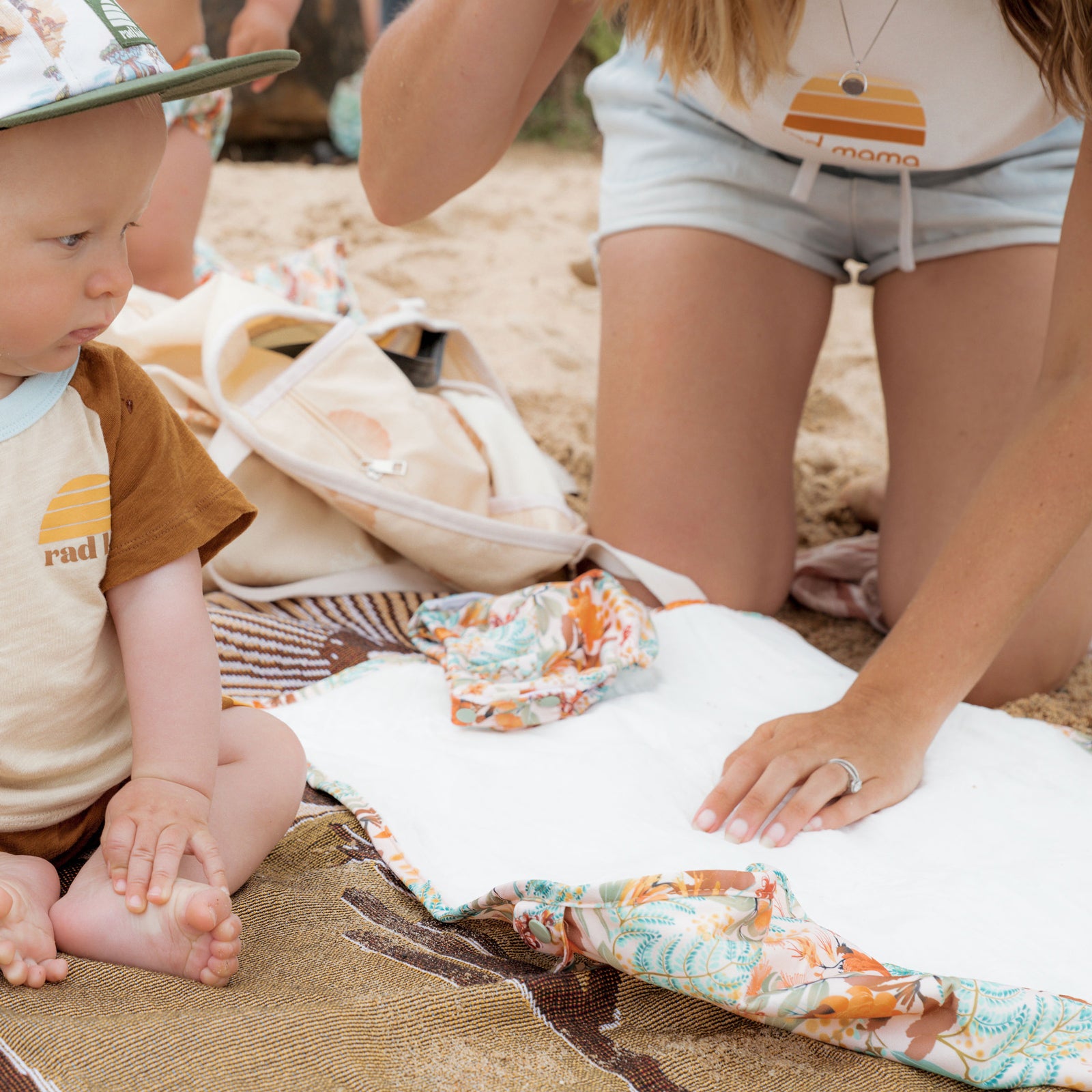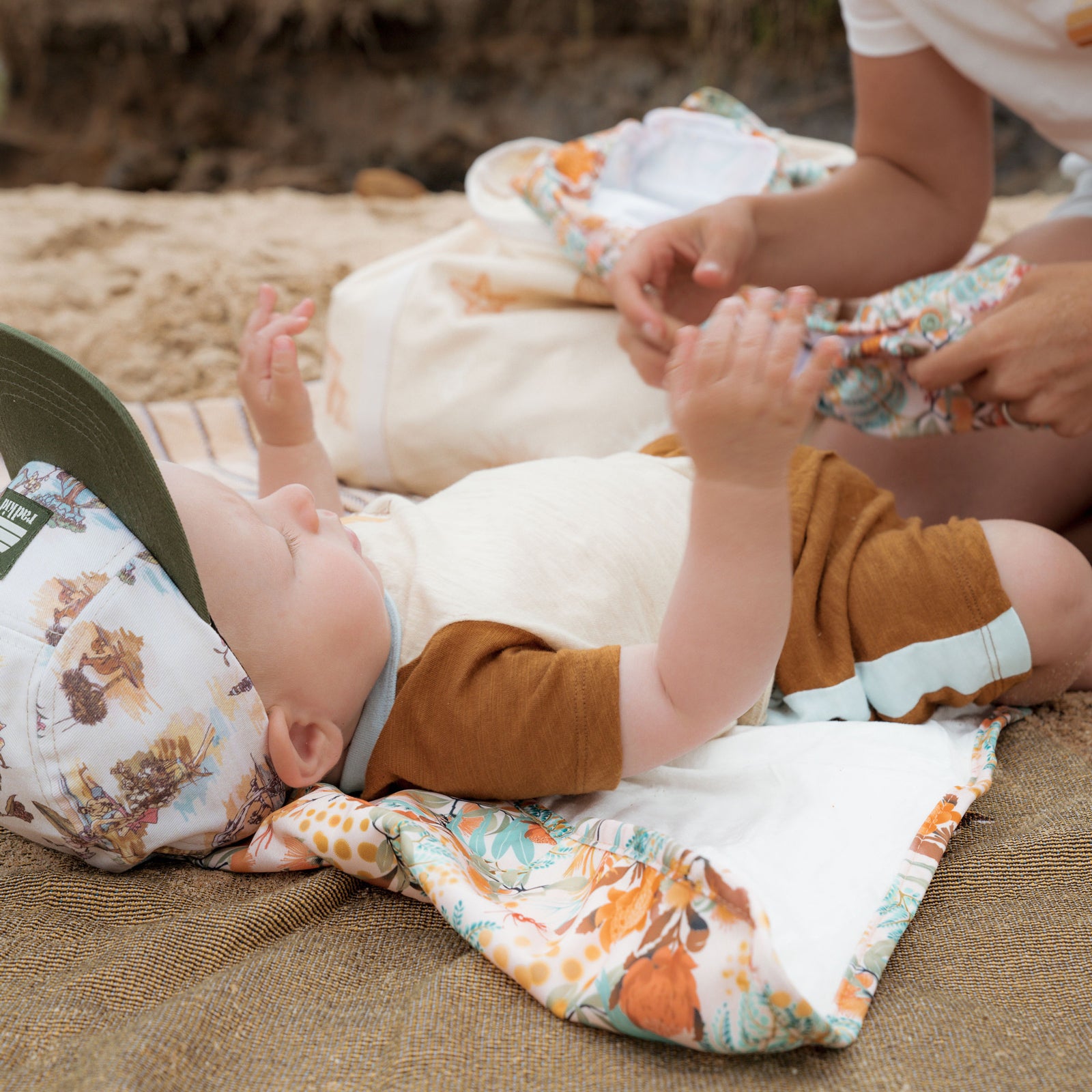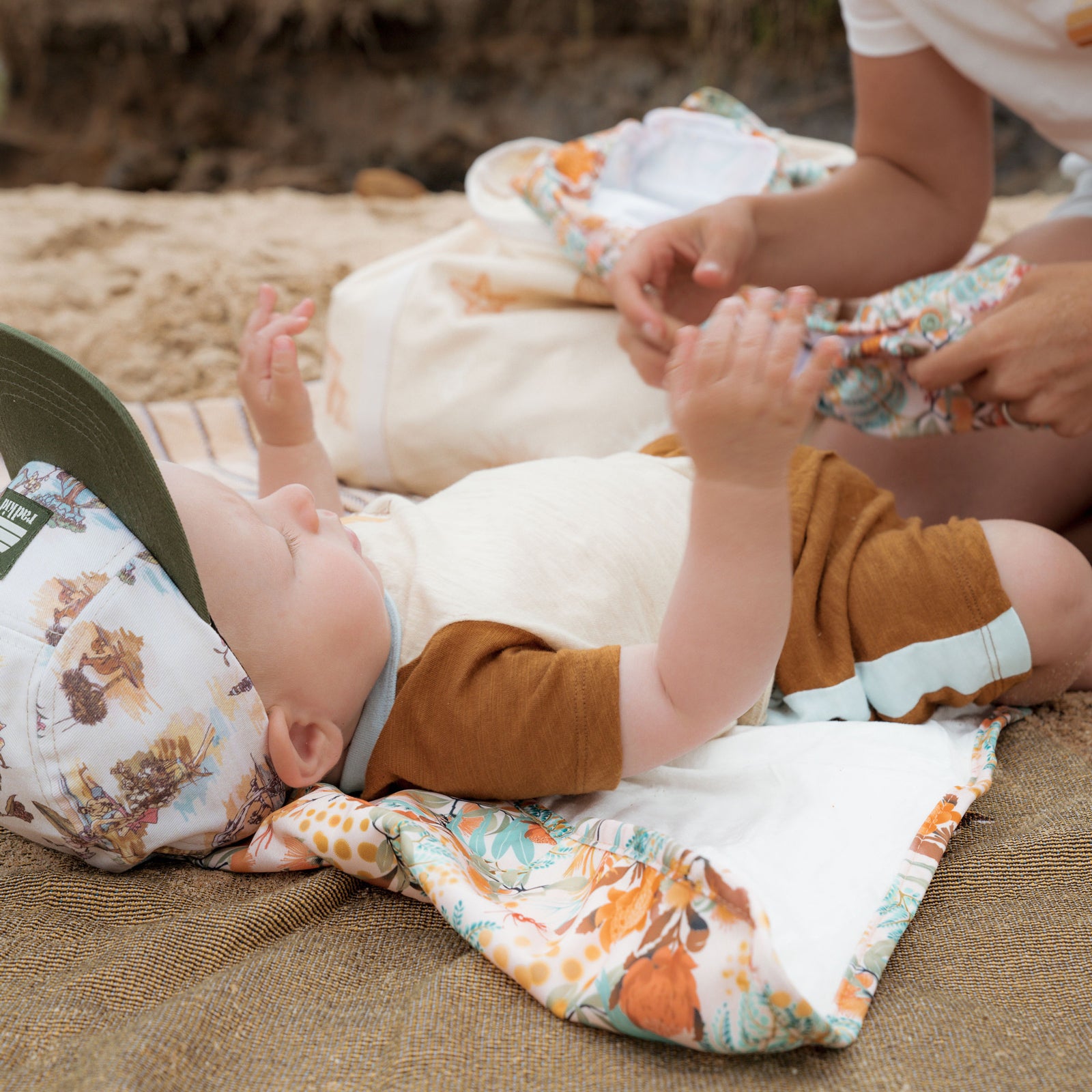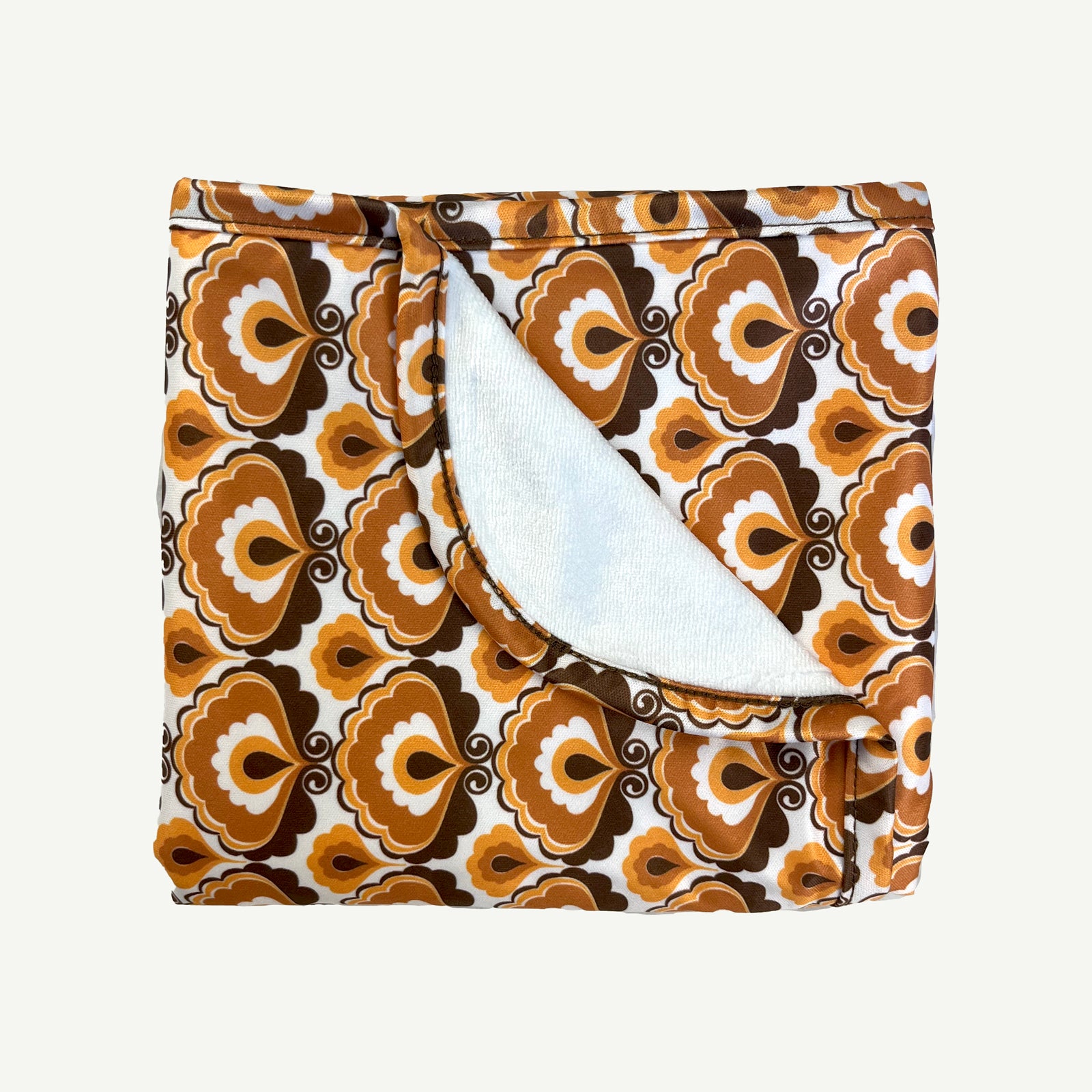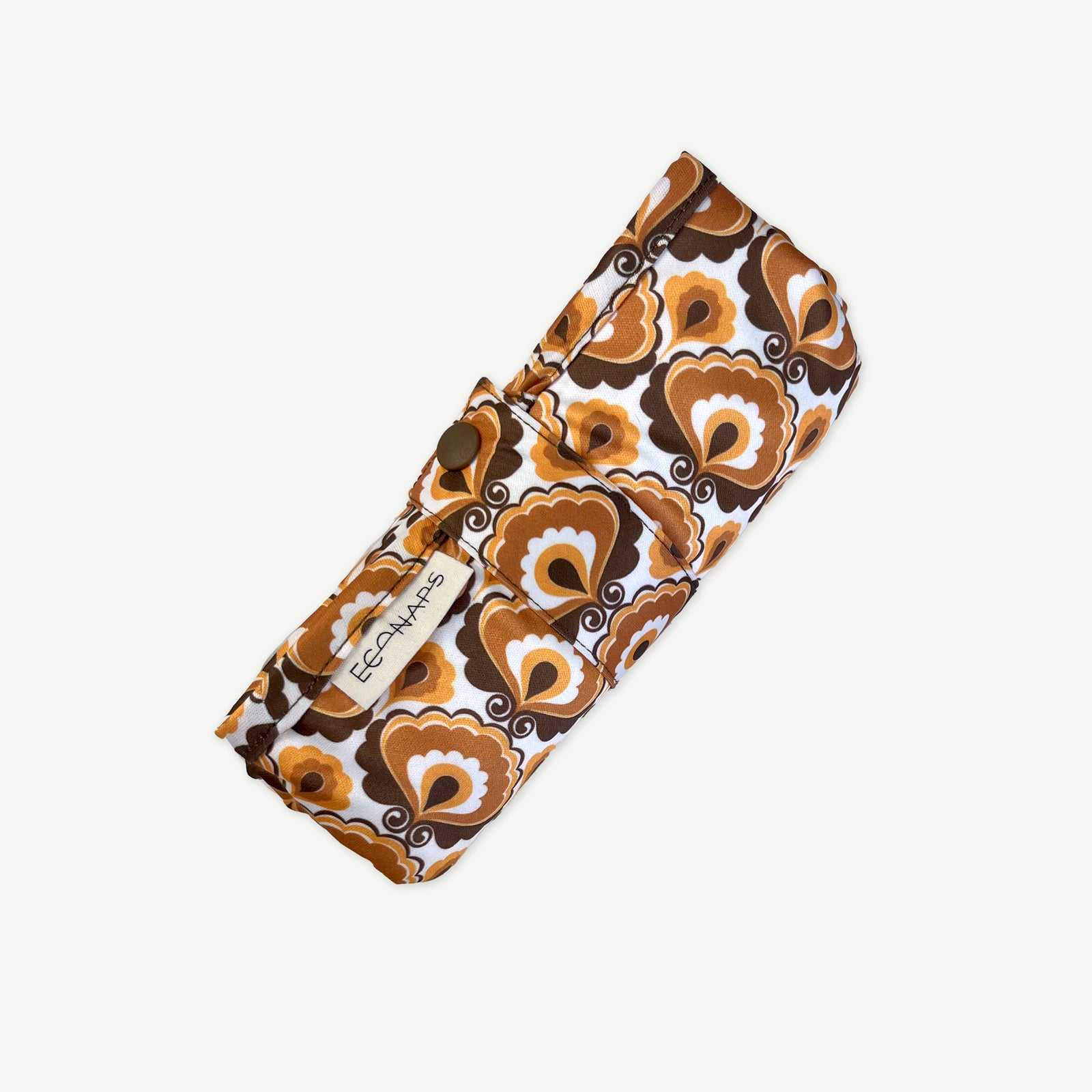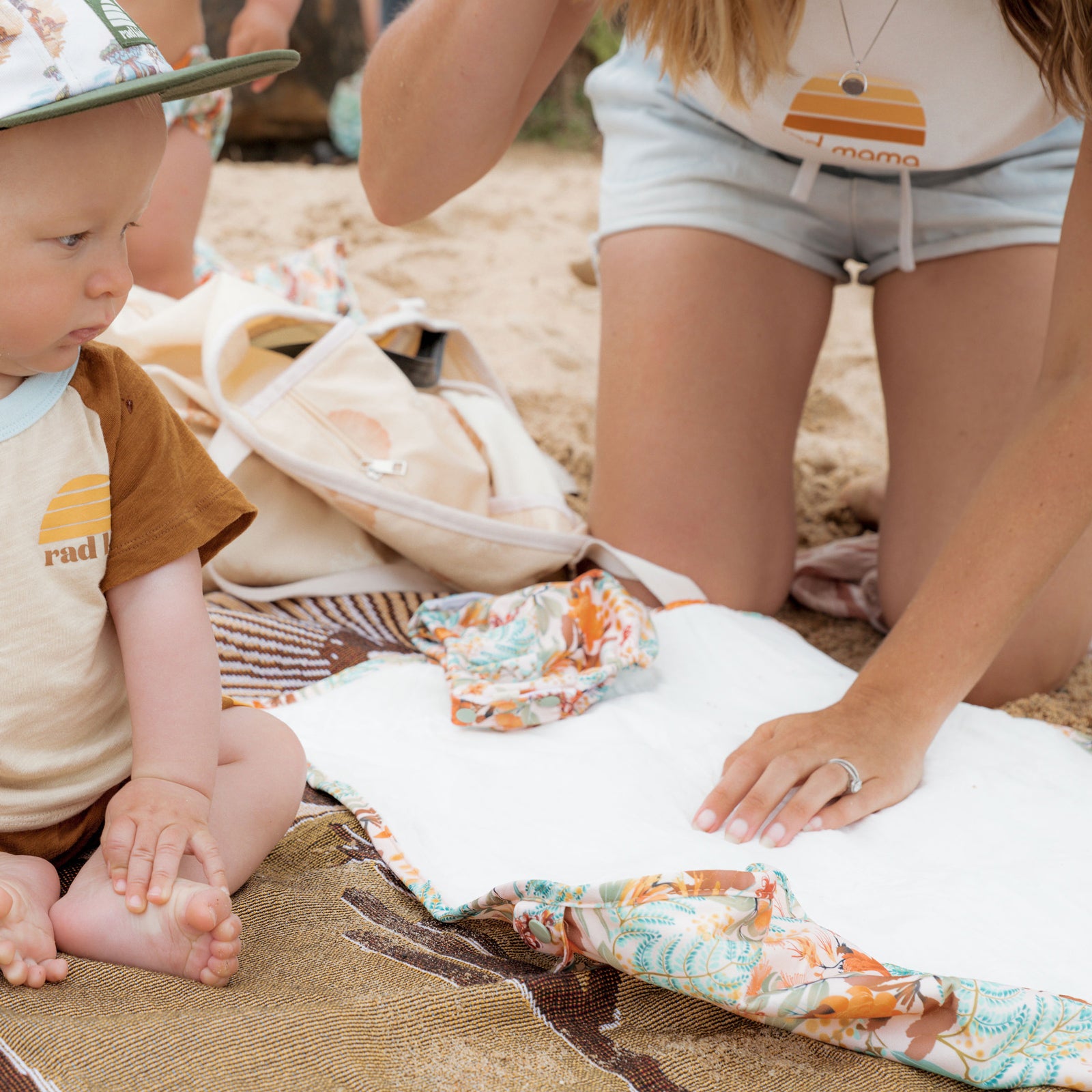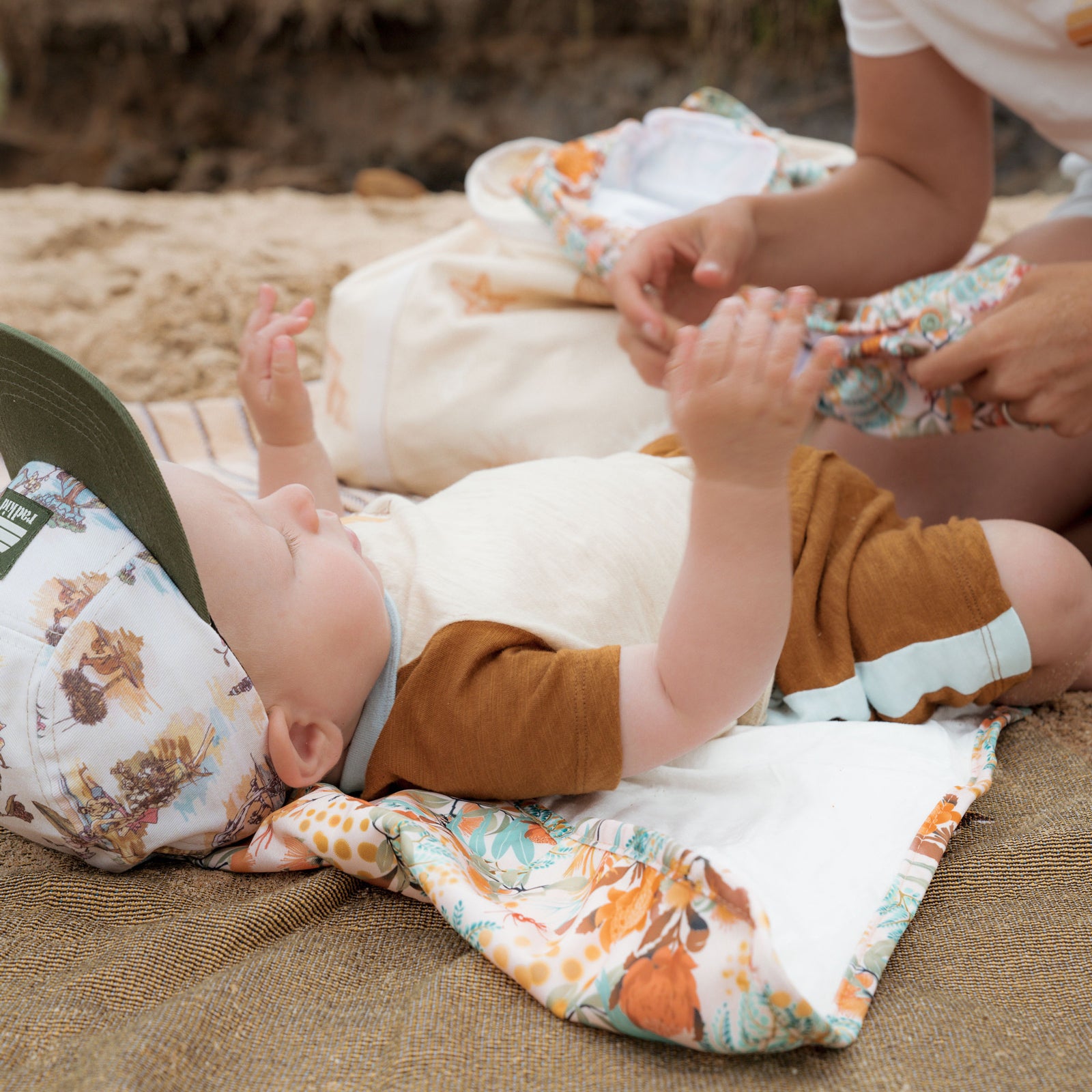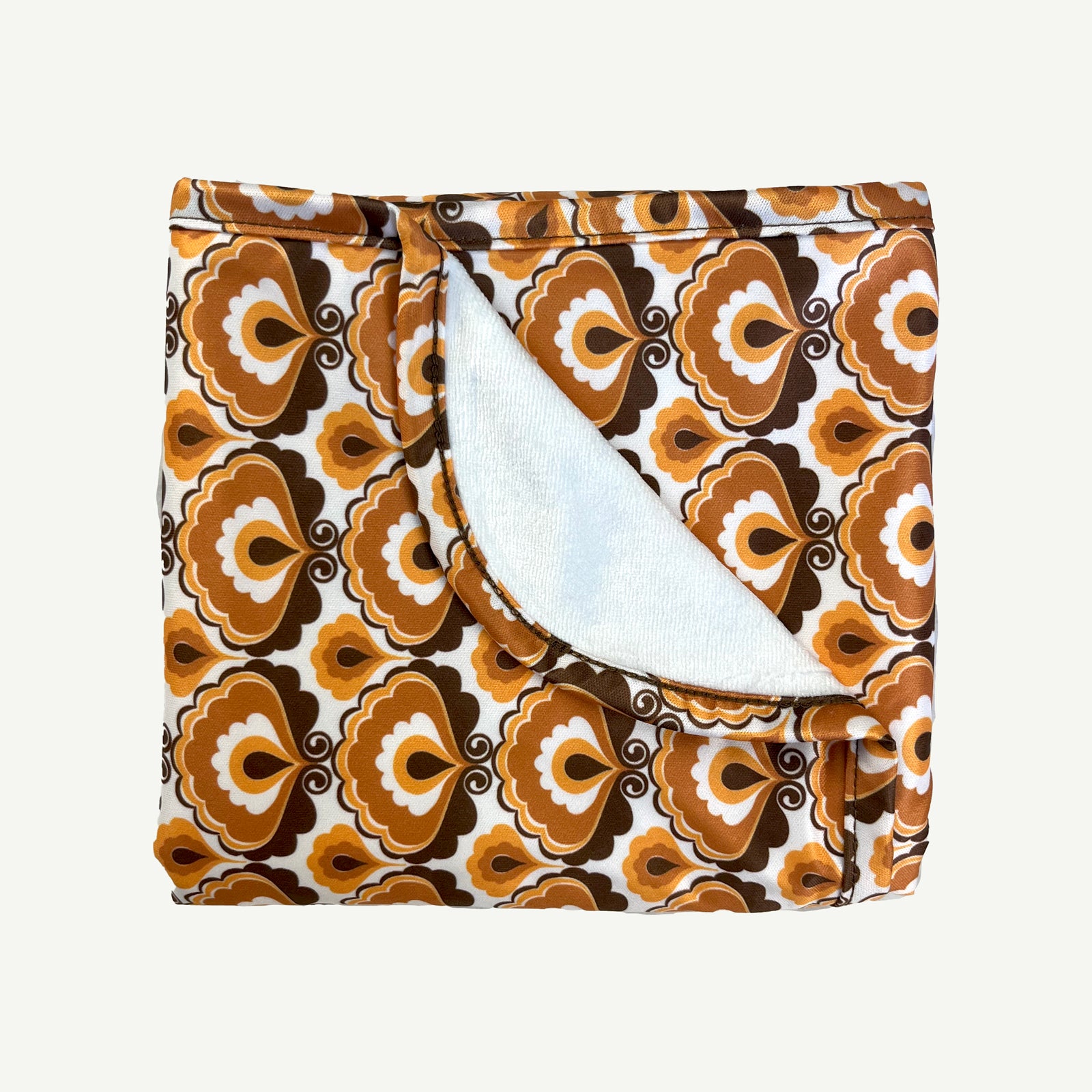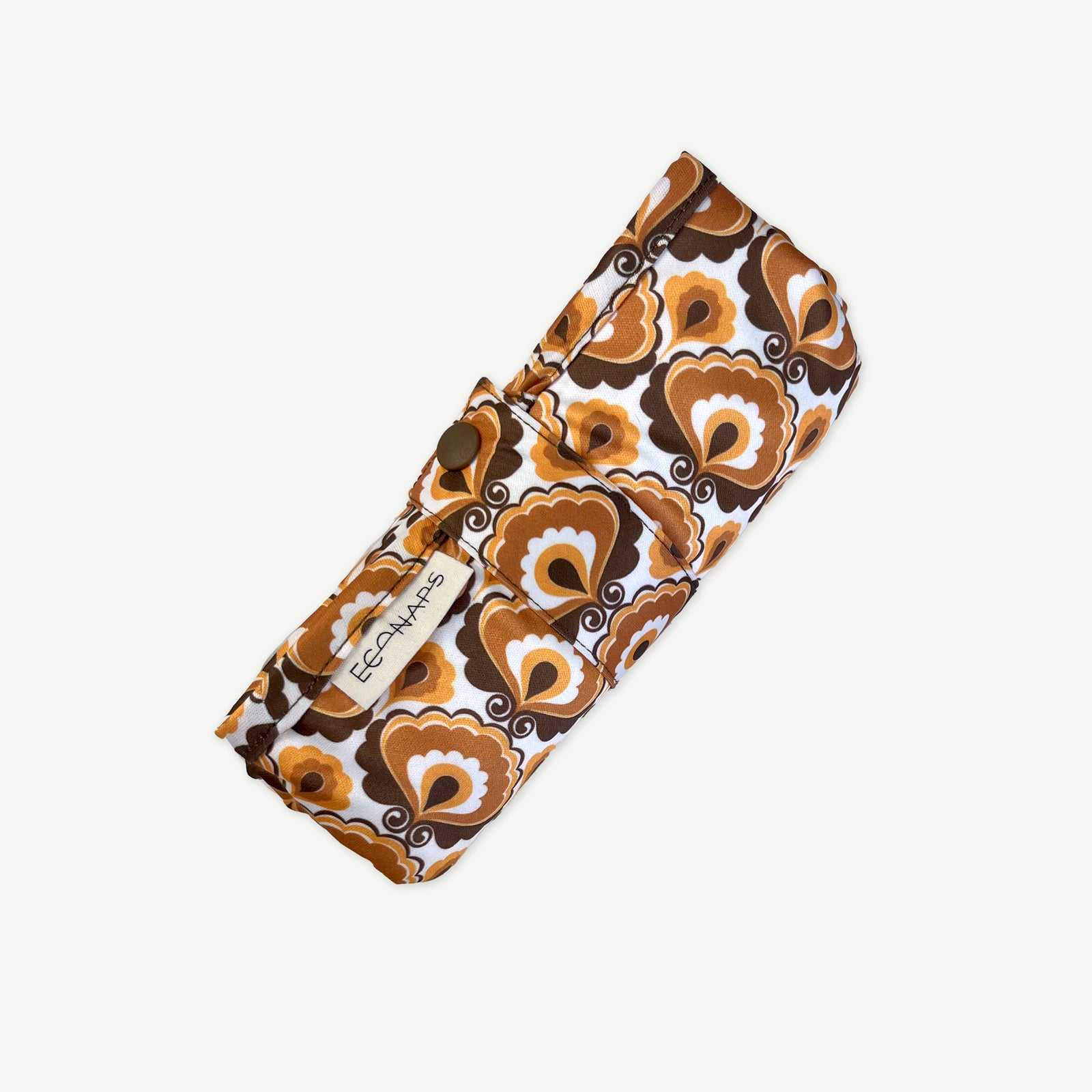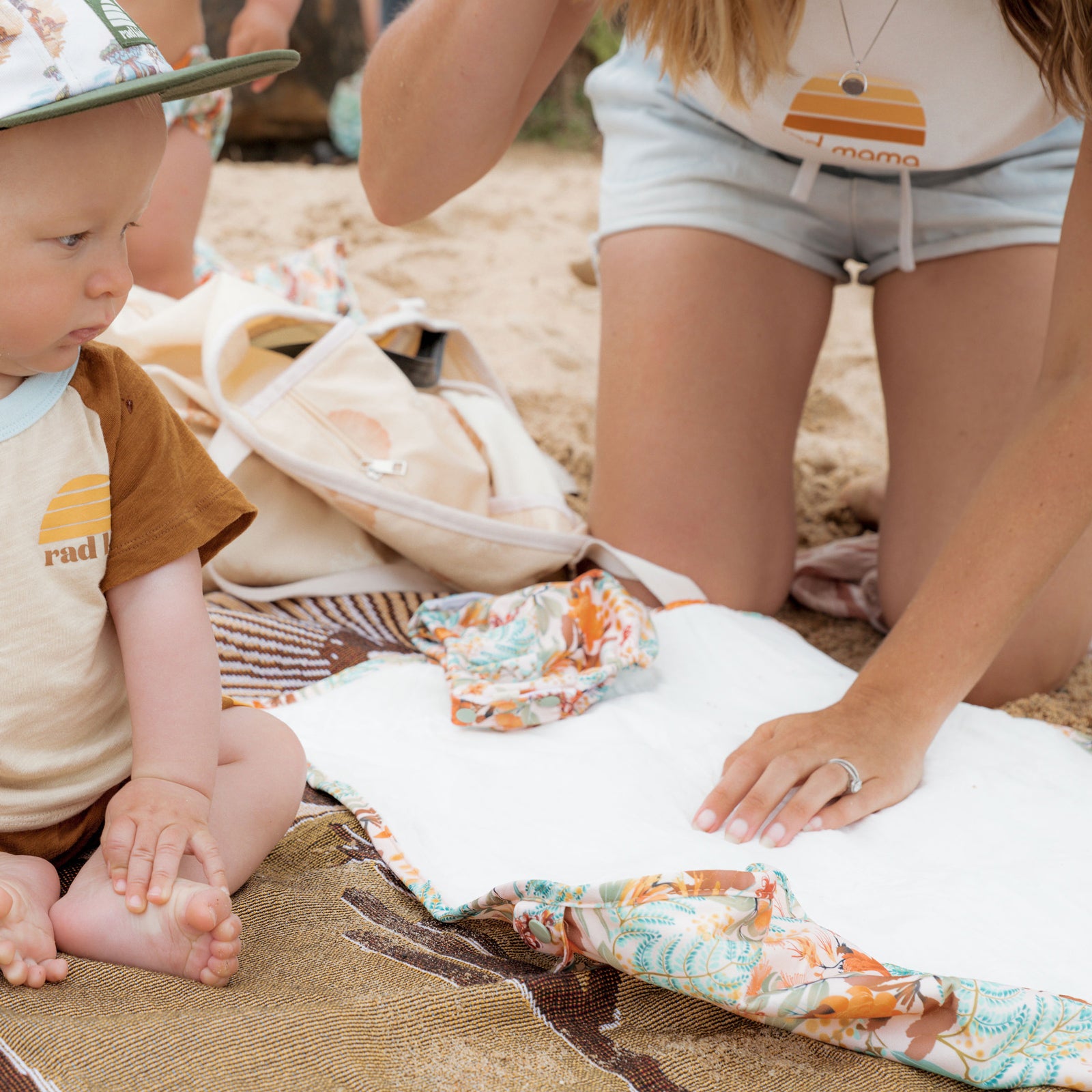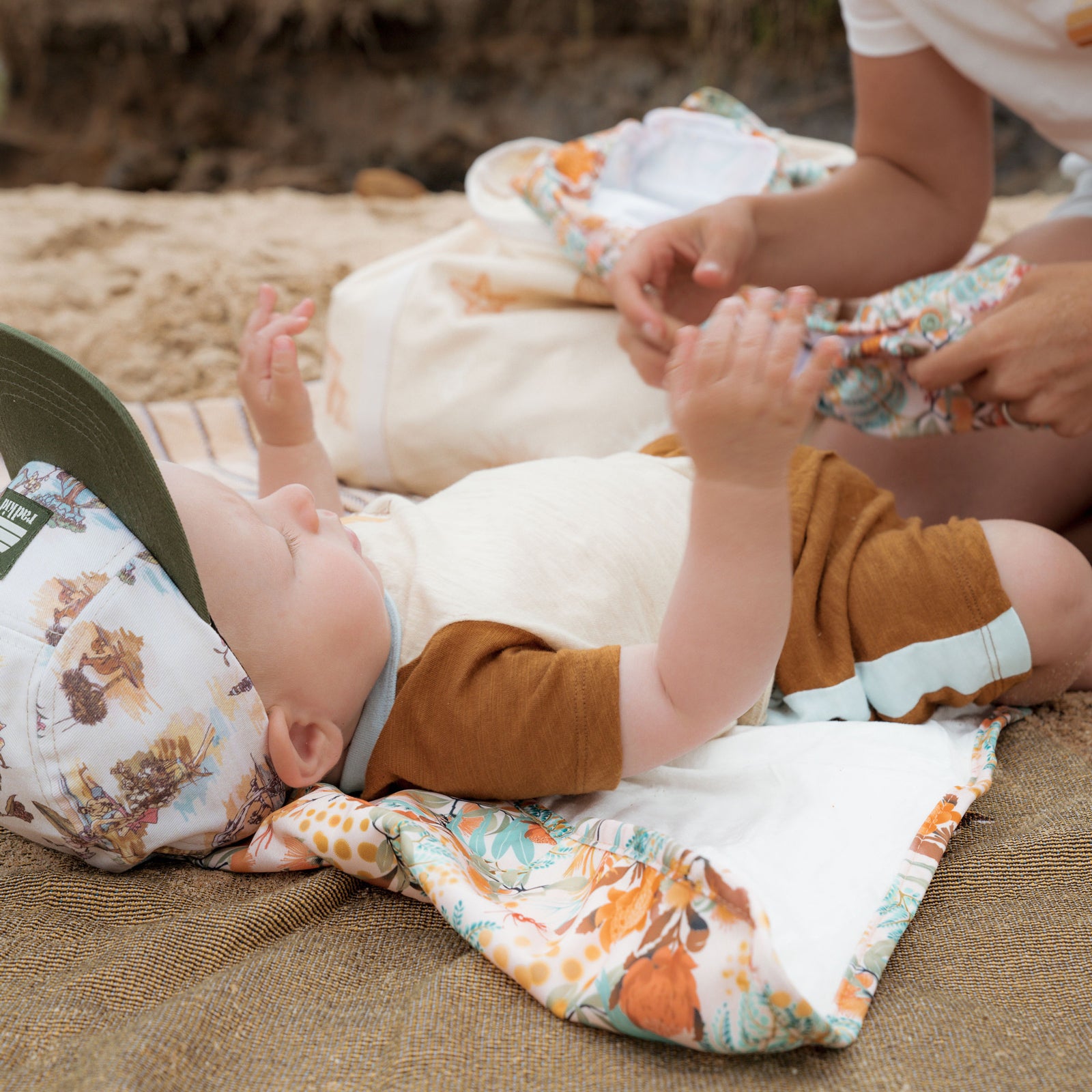 Econaps x Banabae Changing Mat - Wall Flower
Every eco parent on-the-go needs one of these!
Whether heading off on family gatherings, meeting friends at your local cafe or simply lounging beachside, be sure you have one of our bamboo change mats tucked away in your baby bag, glovebox or pram at all times.
Details:
One side features our Wall Flower print, the other, a luxuriously soft bamboo velour.
Generously sized at 50cm x 70cm to fit on any change table or public change facility.
Effortlessly rolls up with a simple snap lock clasp.
High quality waterproof, leakproof and breathable lining.
Machine washable, simply toss in with a normal load as needed.
Pair your babies travel change mat with the matching swim nappy or wet bag print for the ultimate style combo!