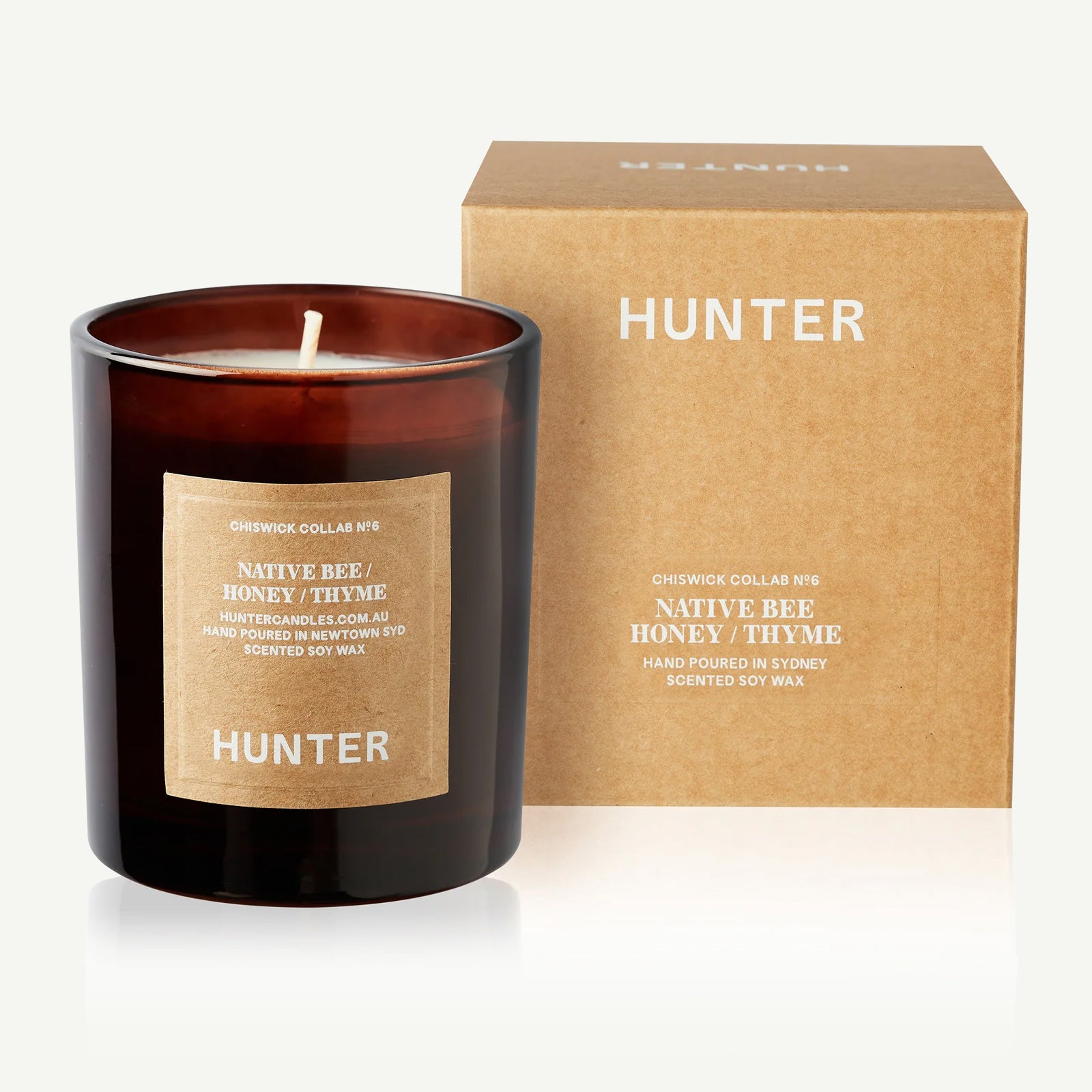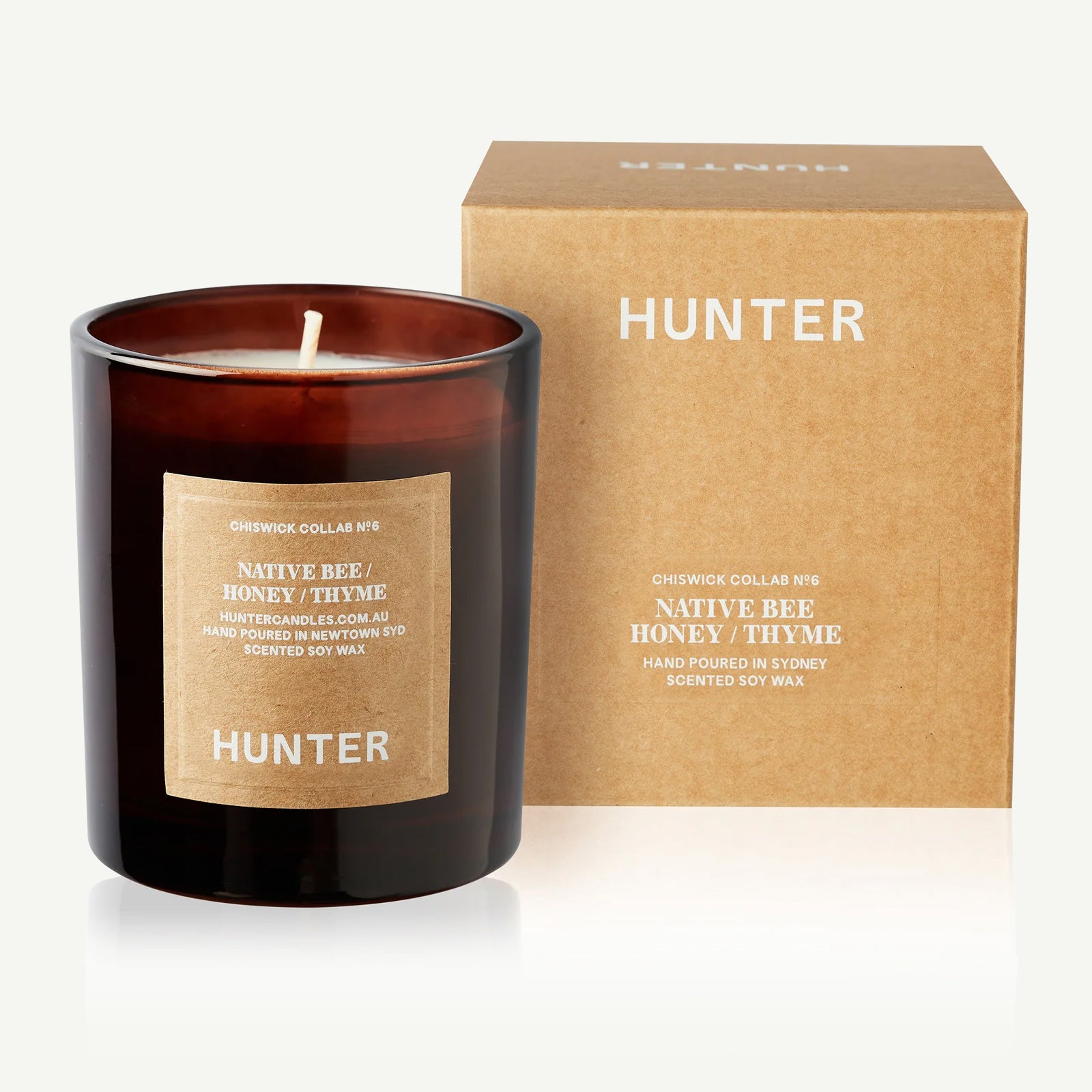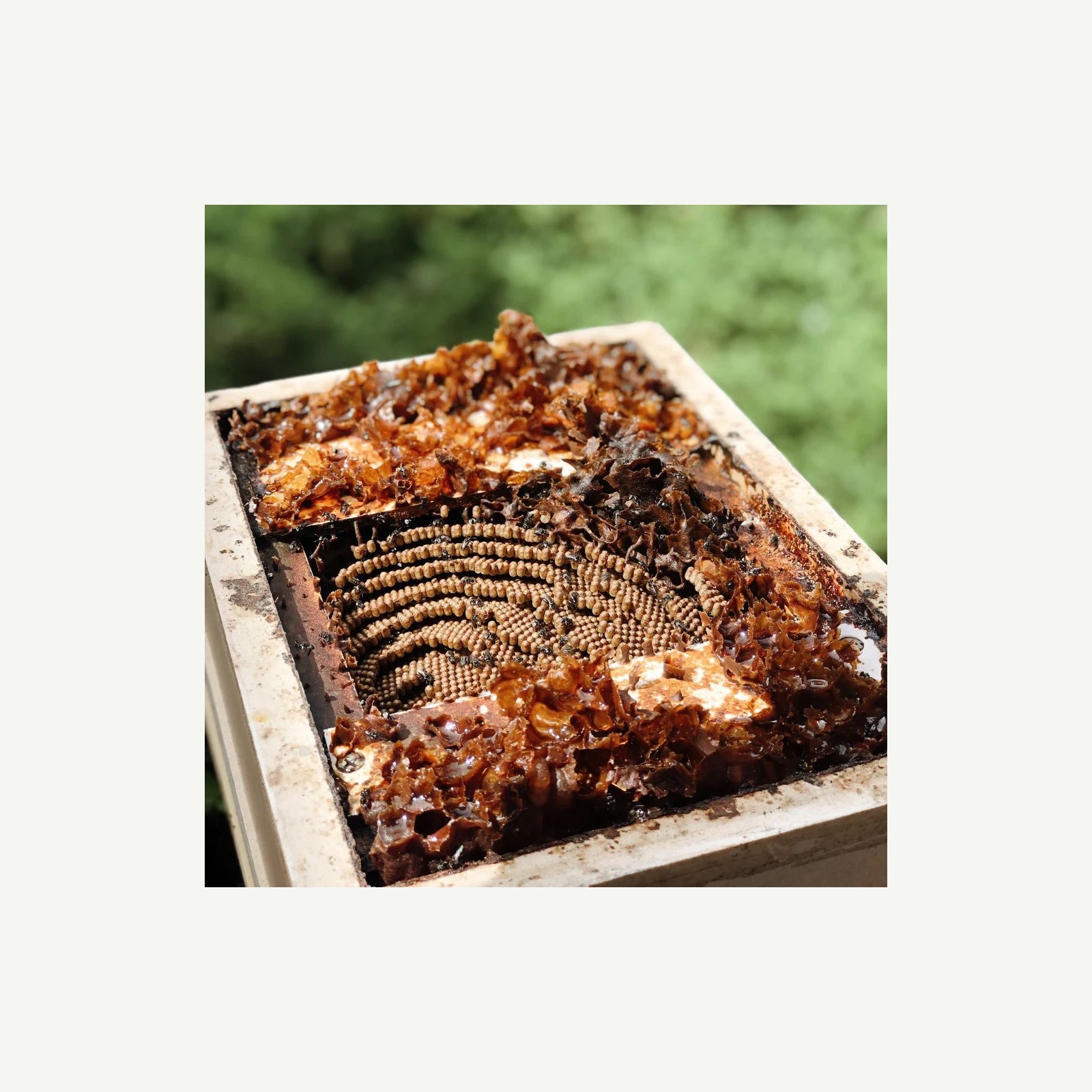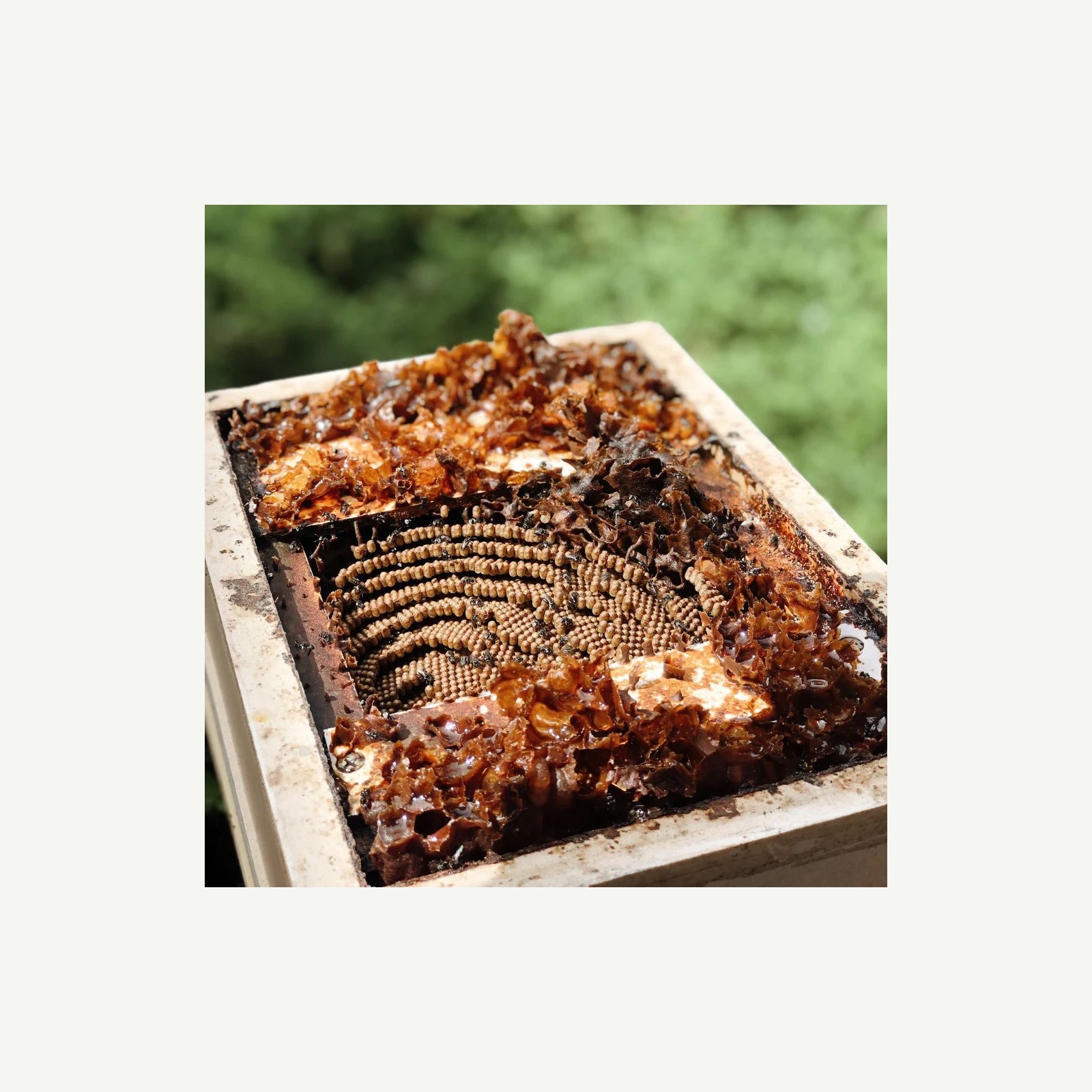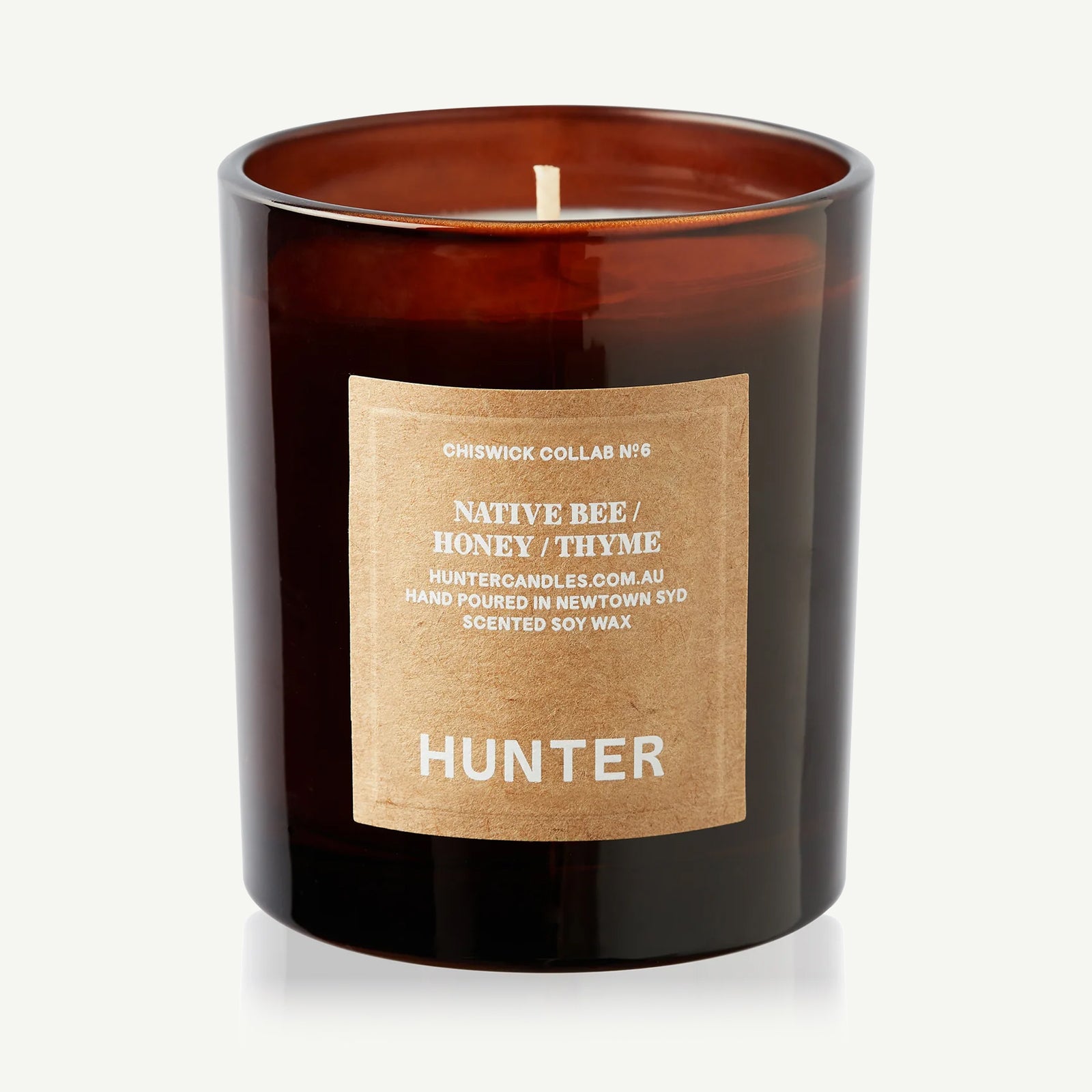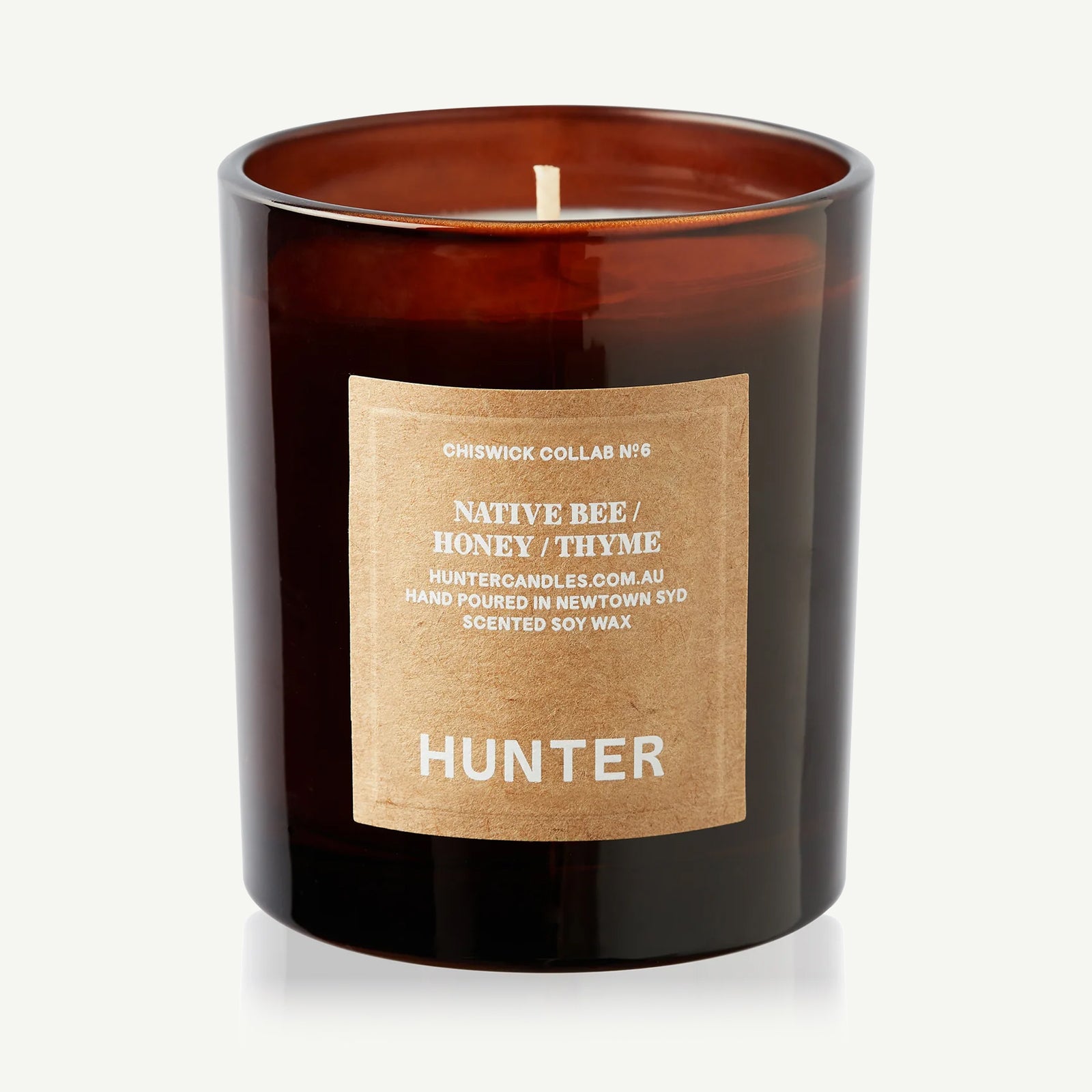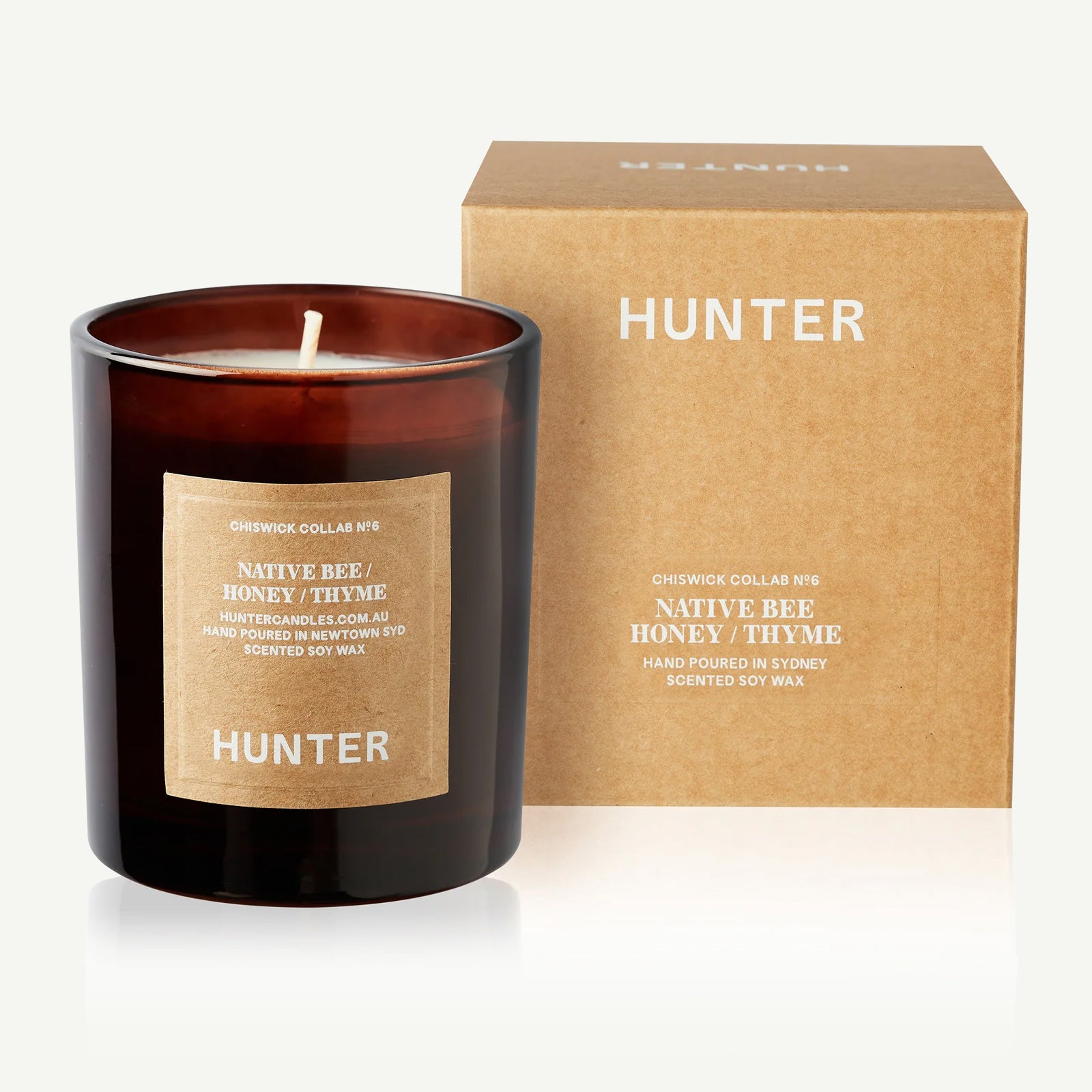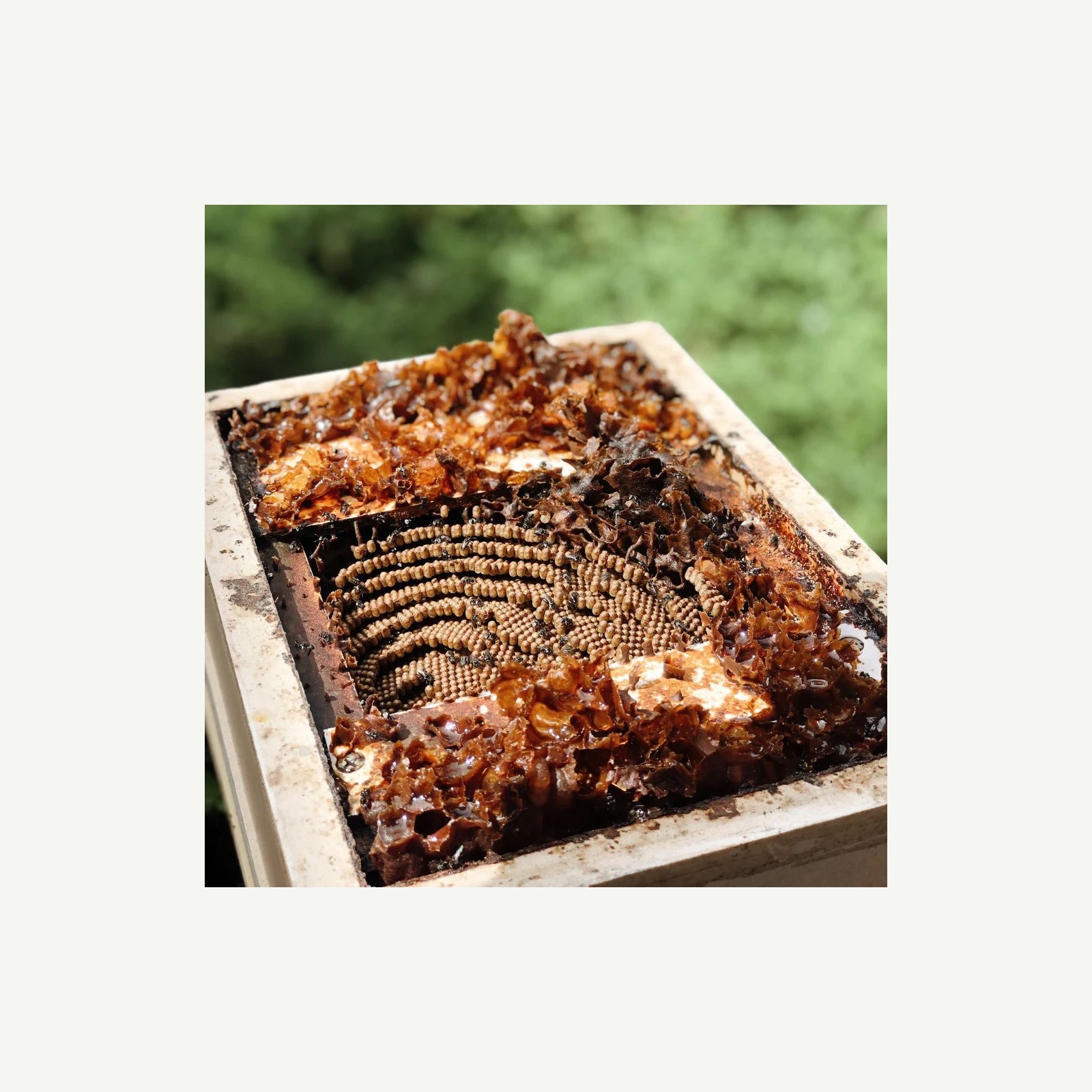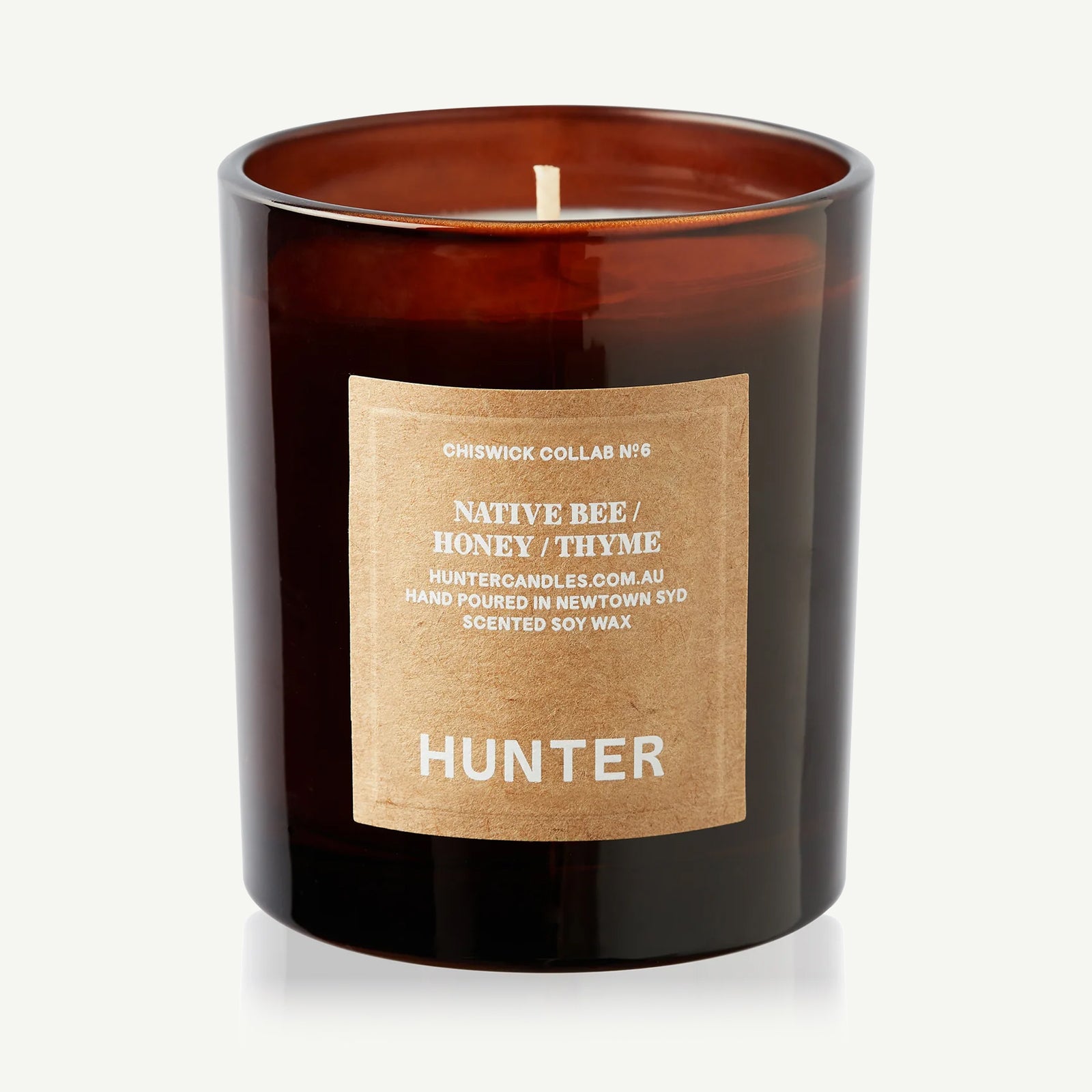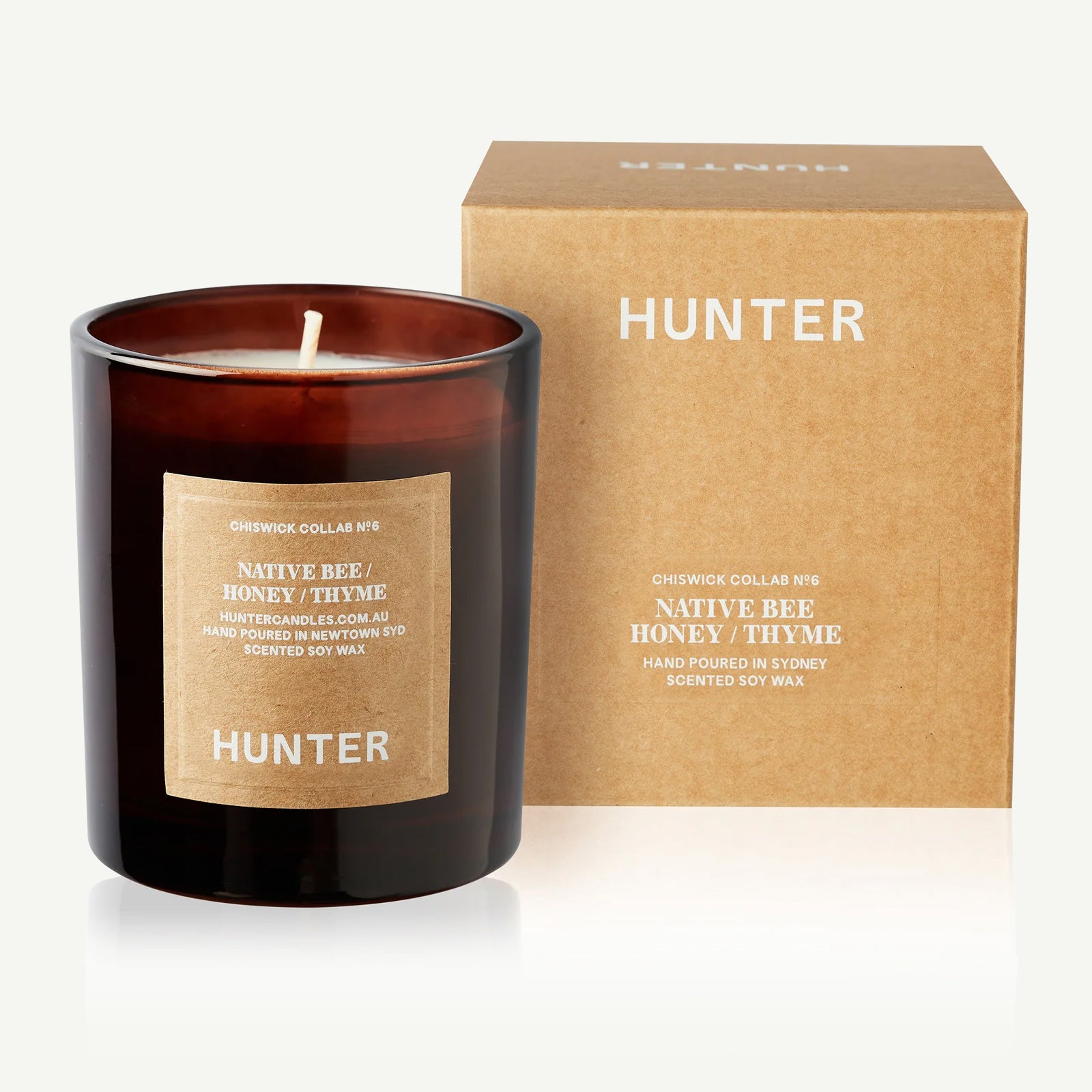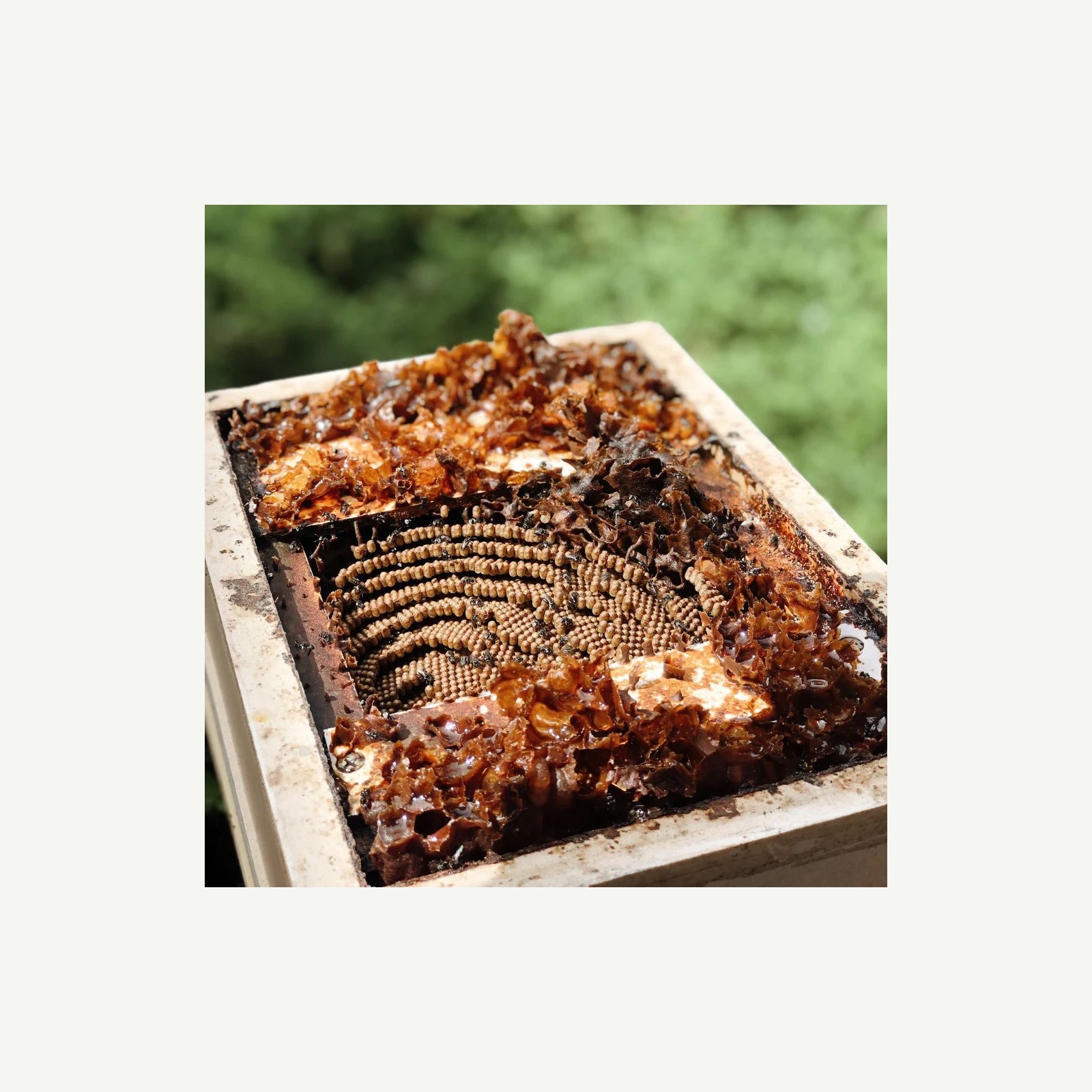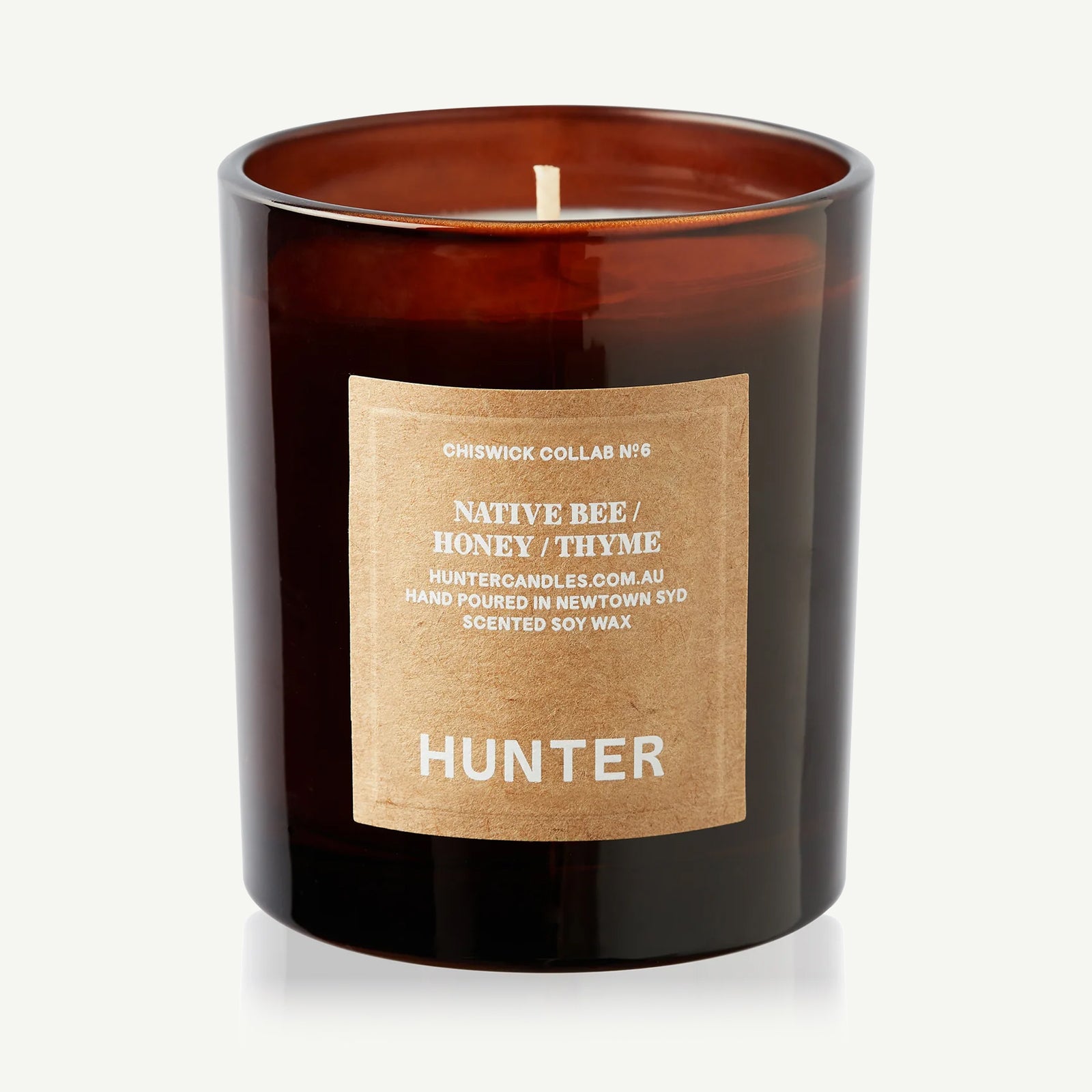 Chiswick: Native Bee Honey & Thyme by Hunter Candles
Sweet Time = Native Bee Honey + Thyme
Upon the change of season, esteemed chef François Poulard helmed a bespoke tour behind Chiswick Garden's wrought iron gates.
Among the garden's seasonal greens, a coterie of native honey bees worked fastidiously around their hive. One taste of this particular hive's honey revealed the refined leafy tones of Australian thyme, transposed from a bush nestled nearby. When coupled with sweet floral notes drawn from other corners of the garden, this beautifully herbaceous golden honey becomes truly indulgent.
An aromatic opulence of this unique nectar - perfect for those seeking the flair of fine dining beyond the plate.
- Soy wax, made using pure soy beans

- Biodegradable wax, free from pesticides, palm oil, petroleum and GMOs
- Hand-poured in Newtown
- Large 300g / Burning hours 45+
 We believe in the power of positivity and that every business has an opportunity to make the world a better place.  
In light of this, we are proud members of
1% for the planet.
Donating 1% of our revenue to various environmental causes around the globe.