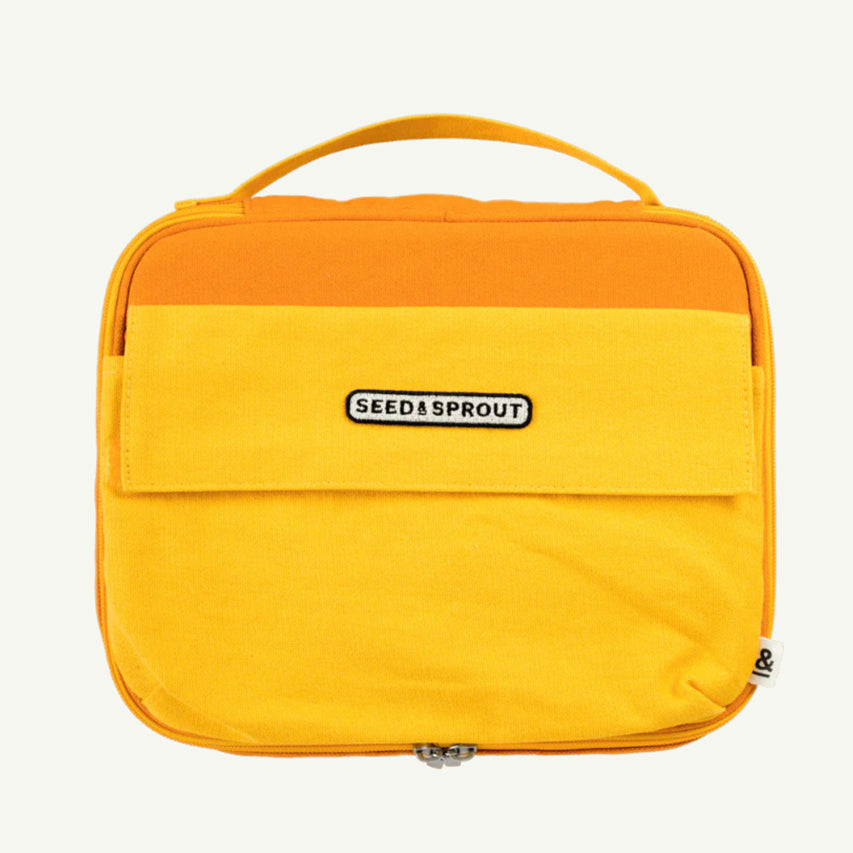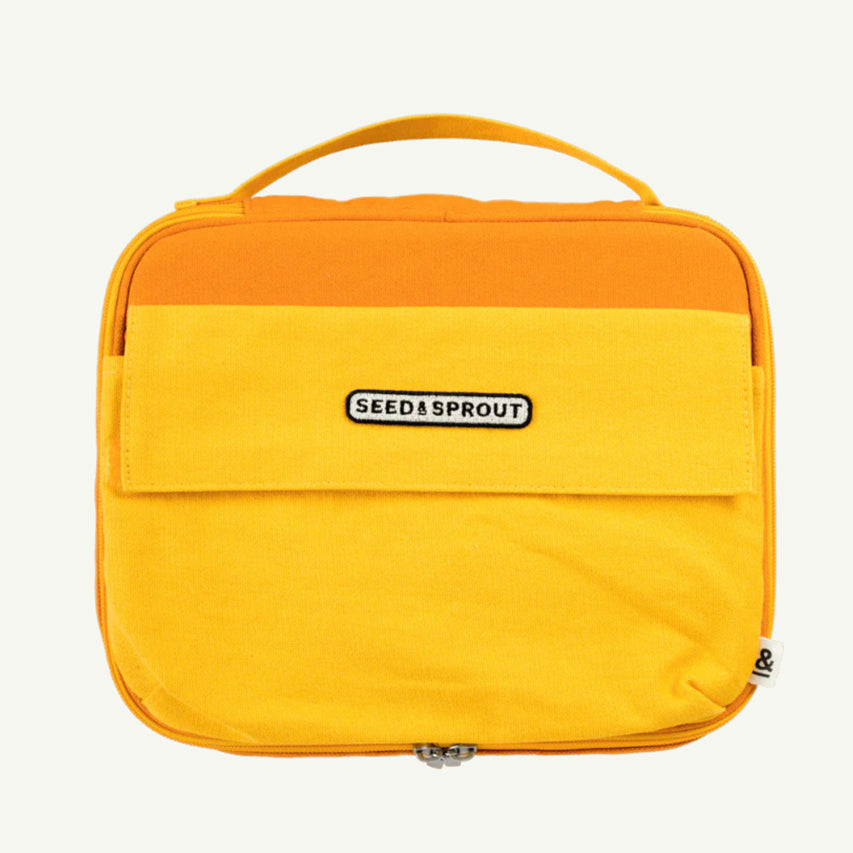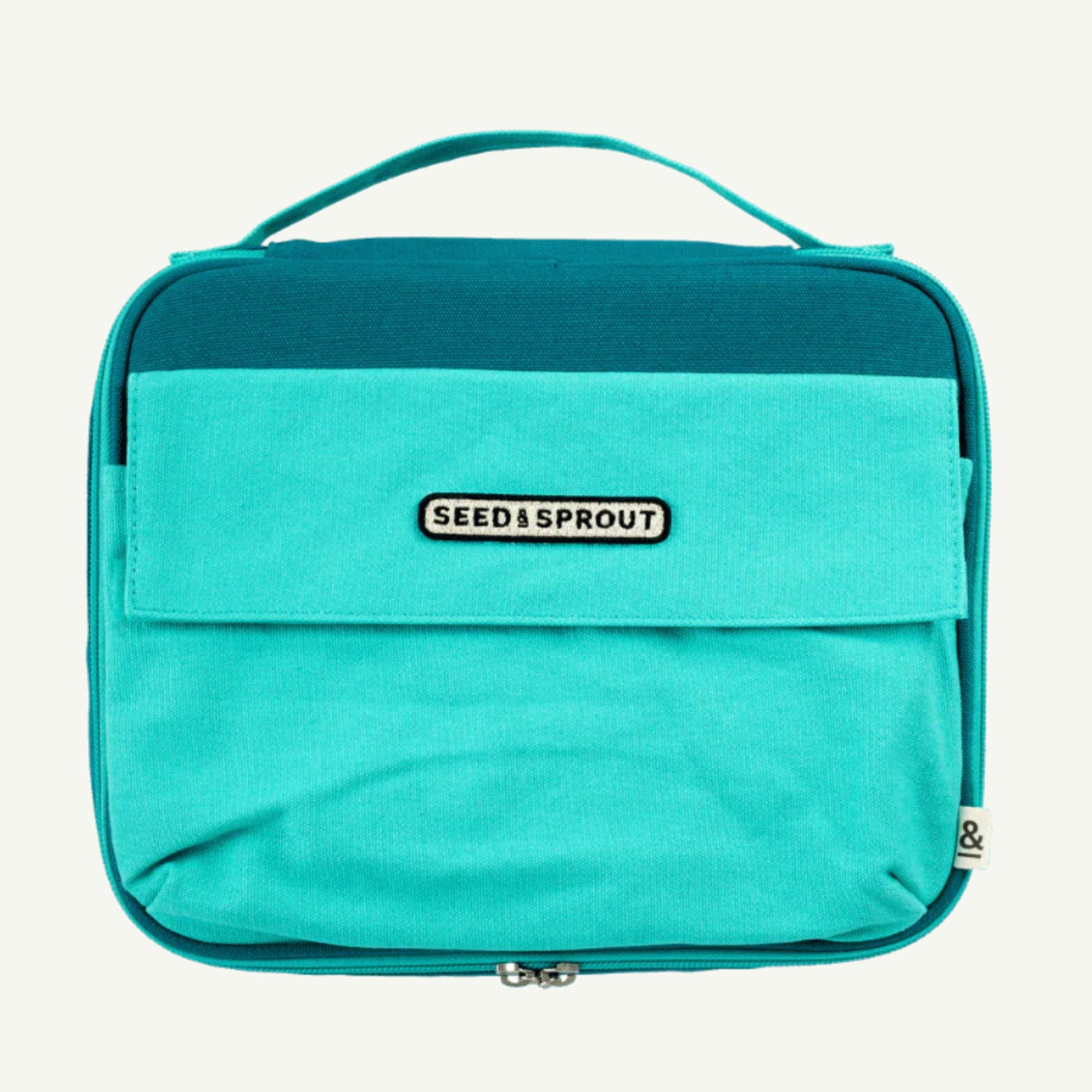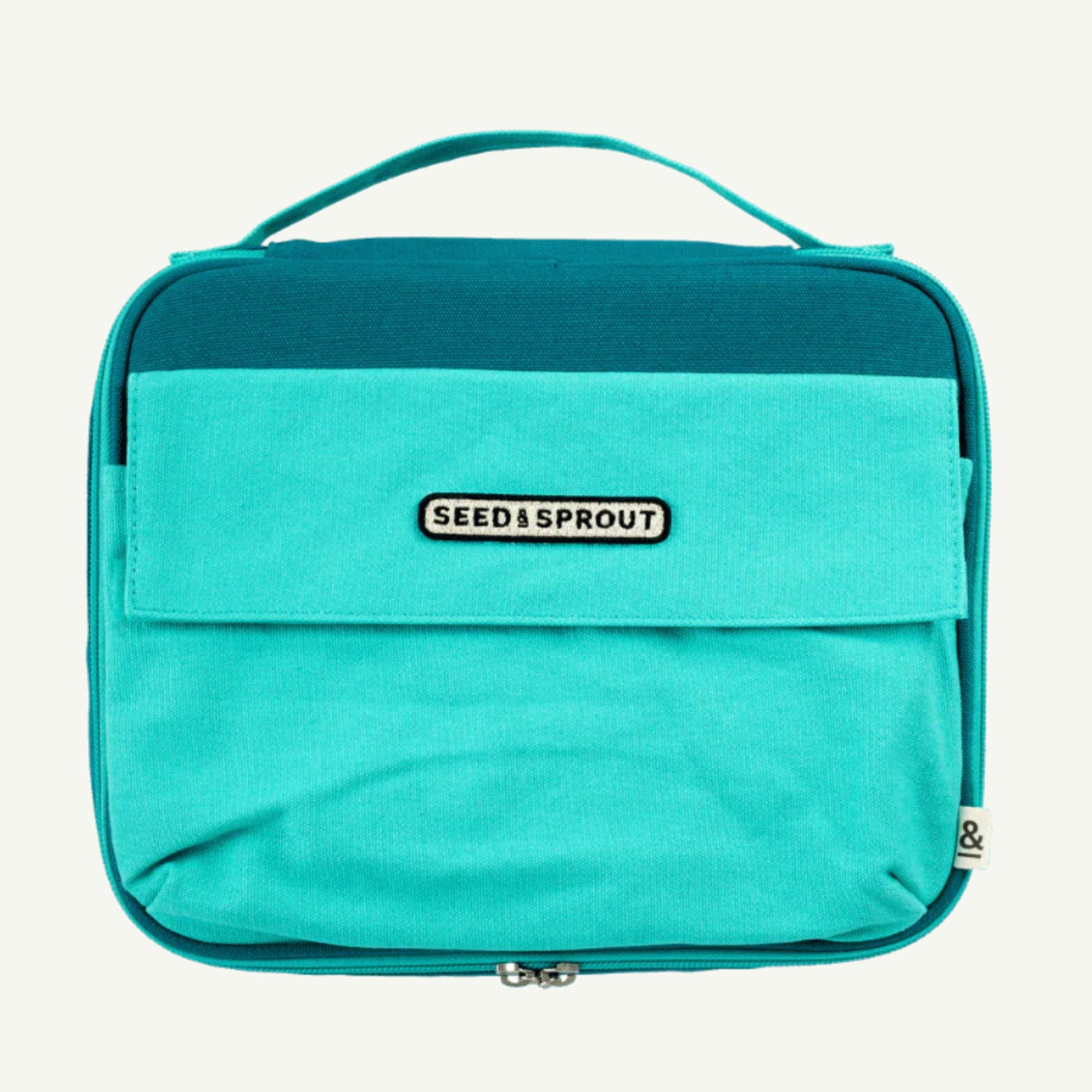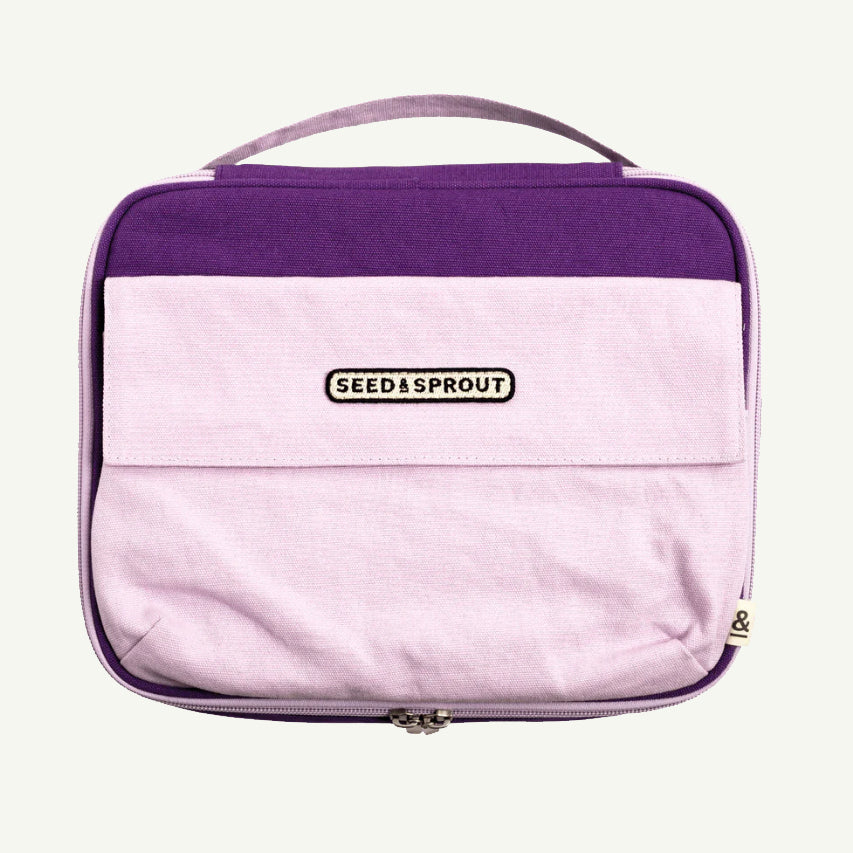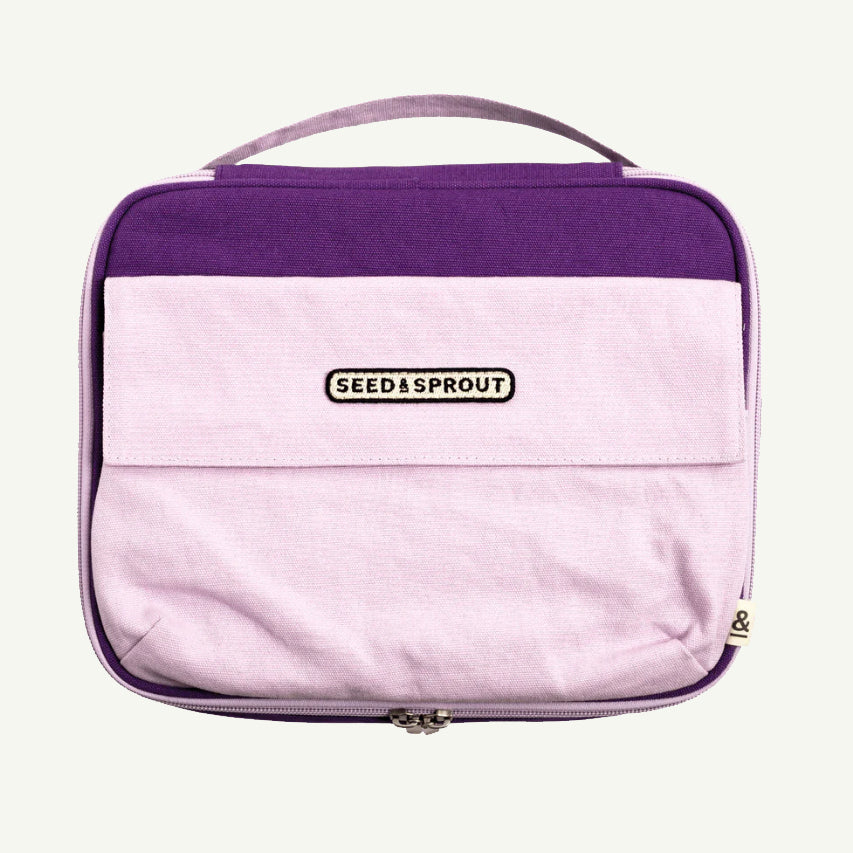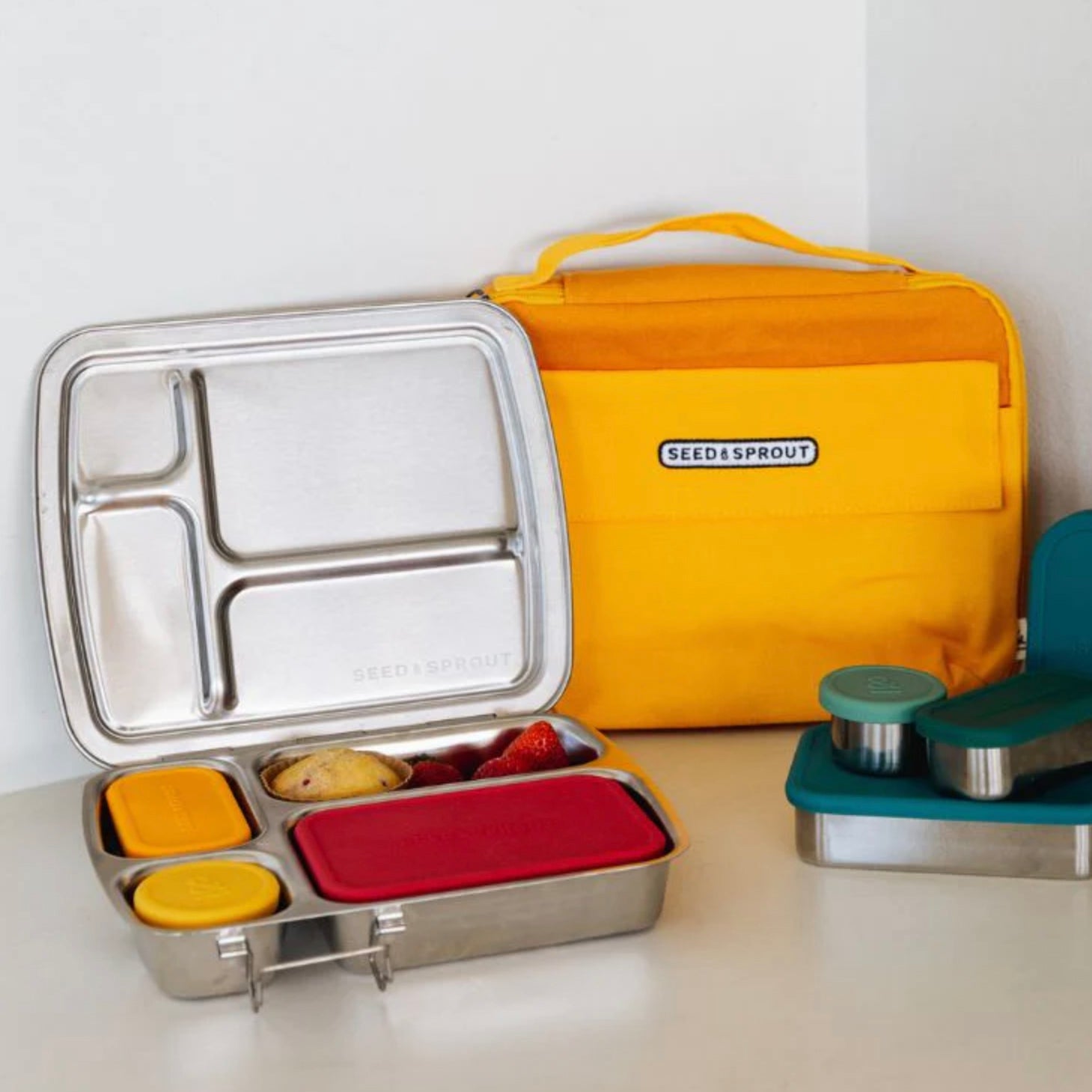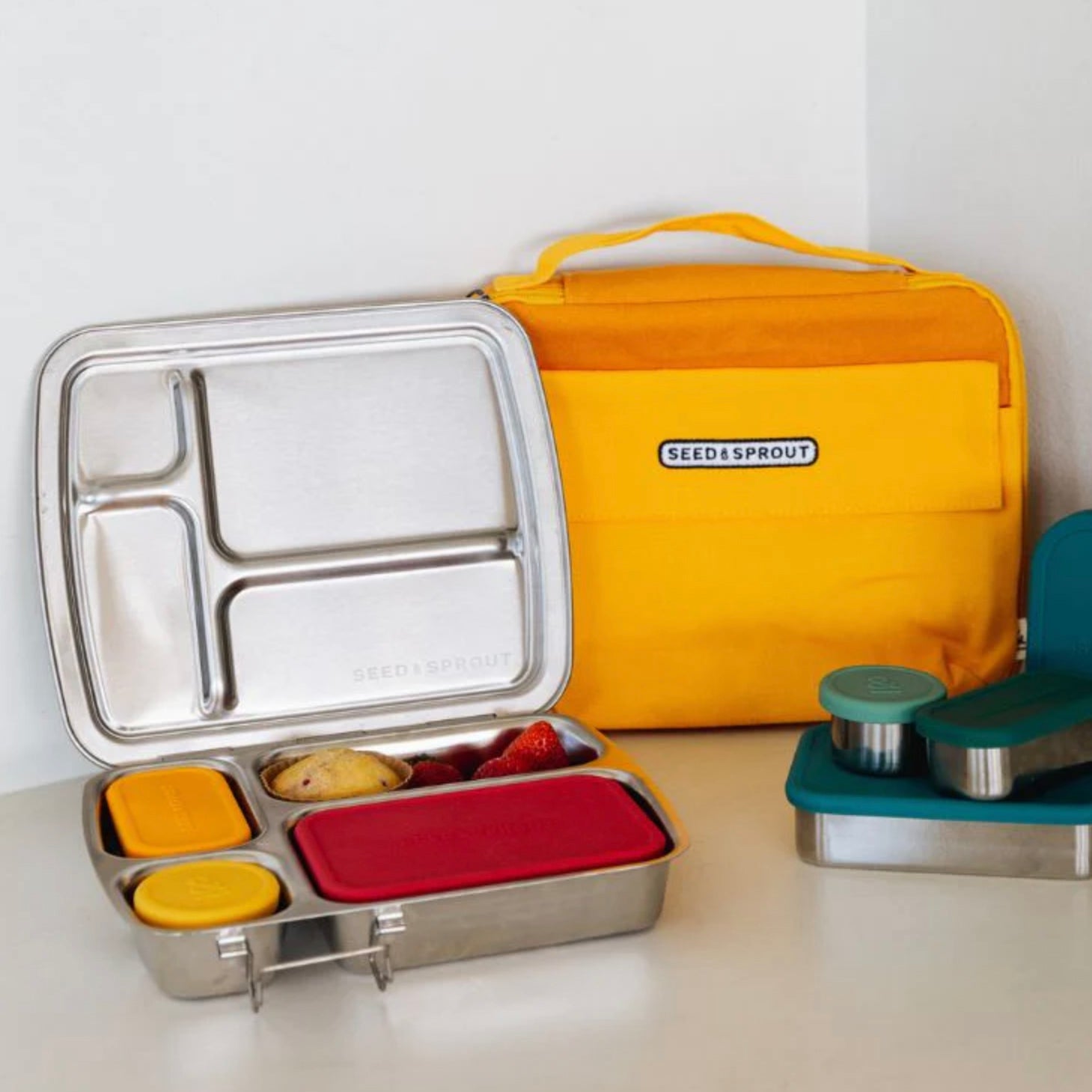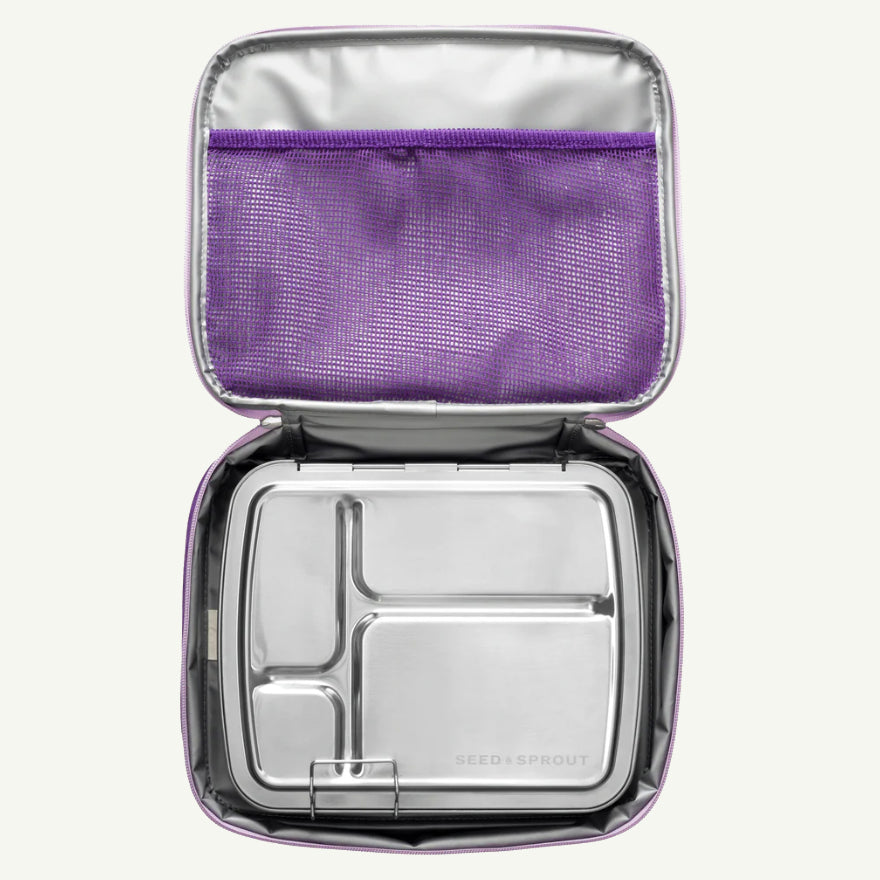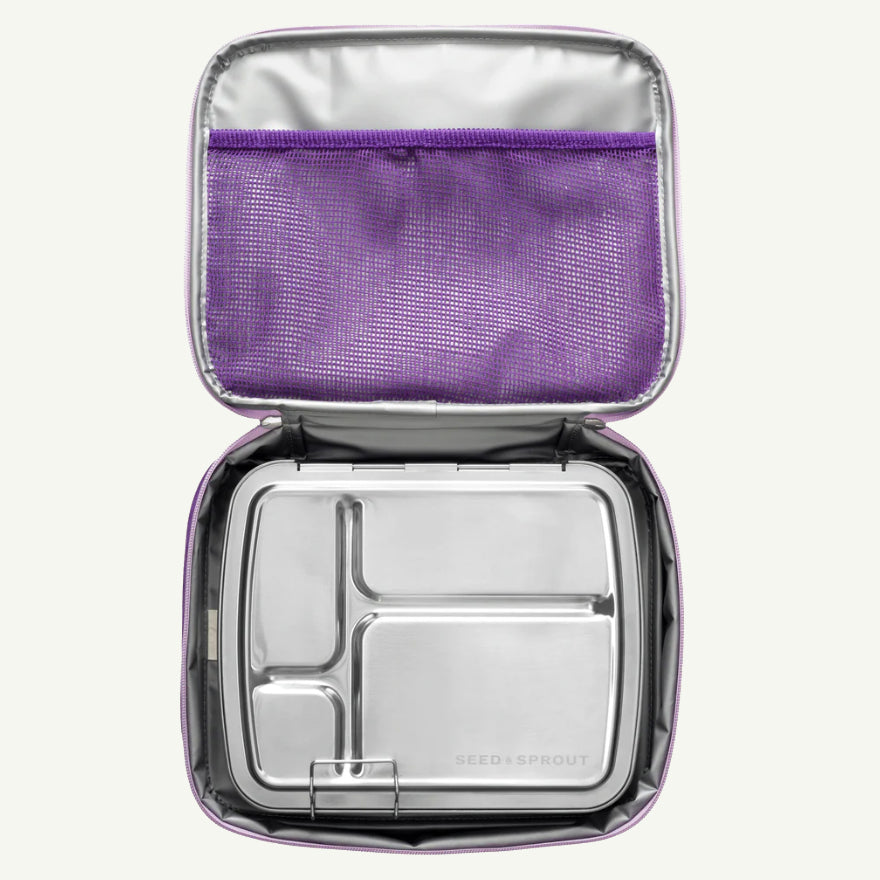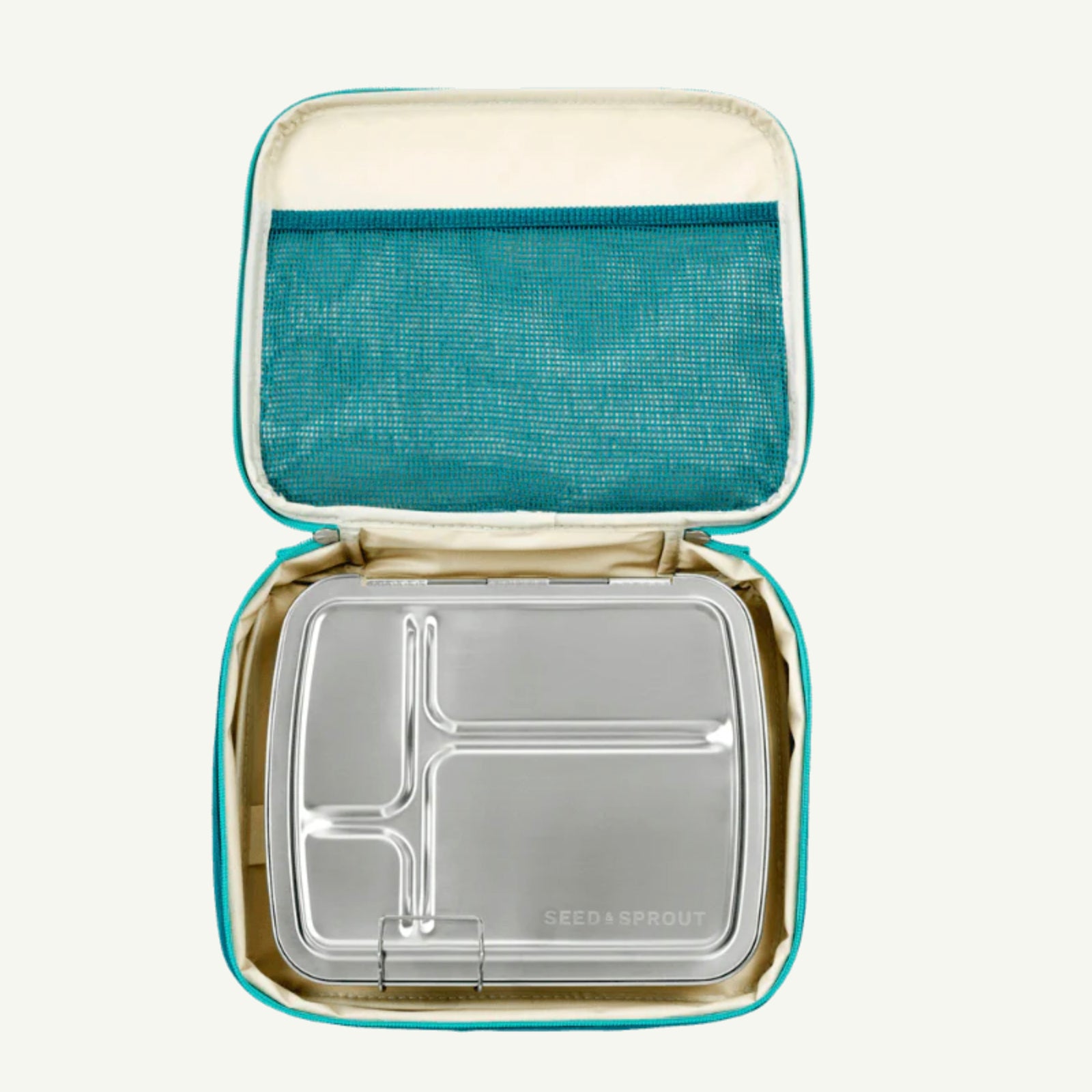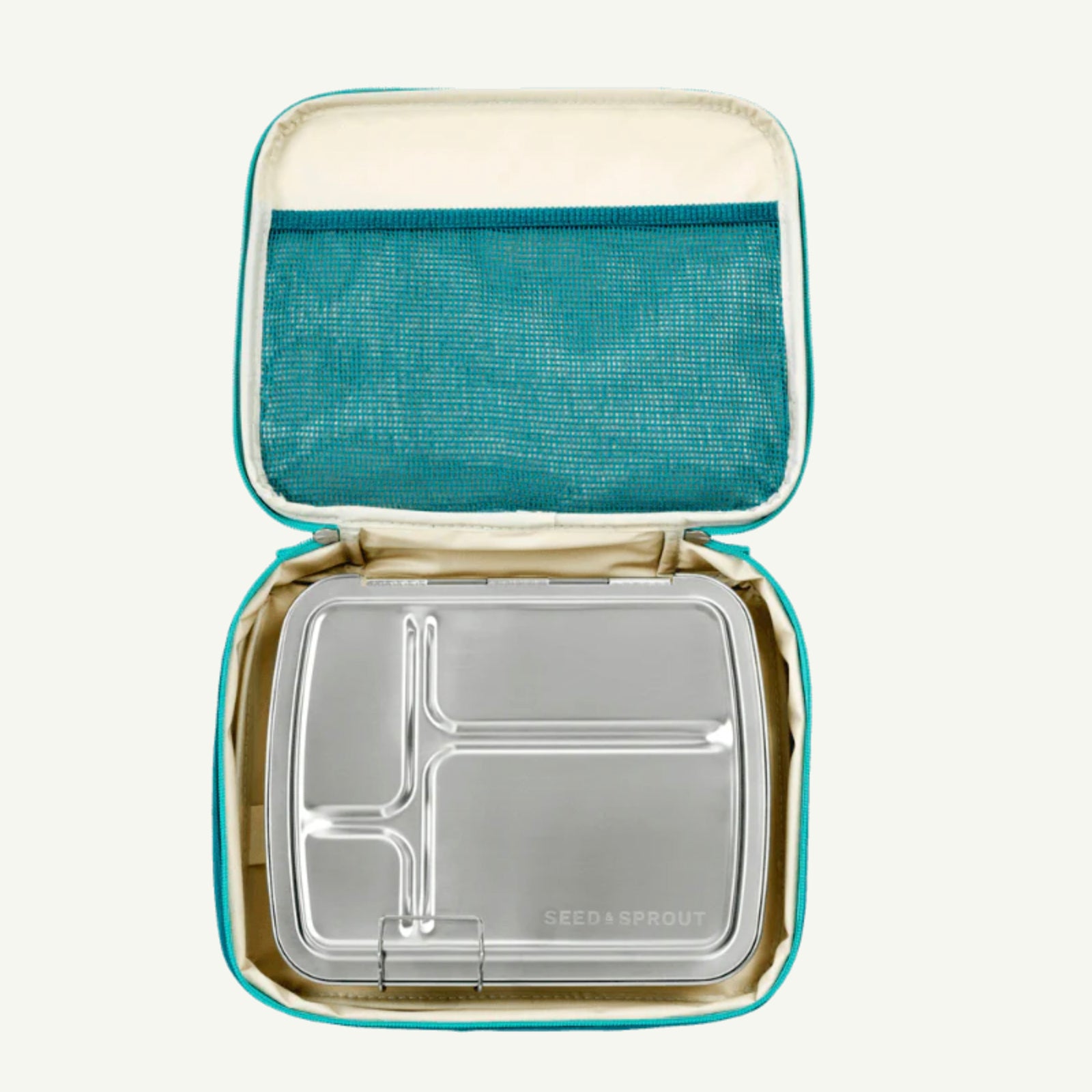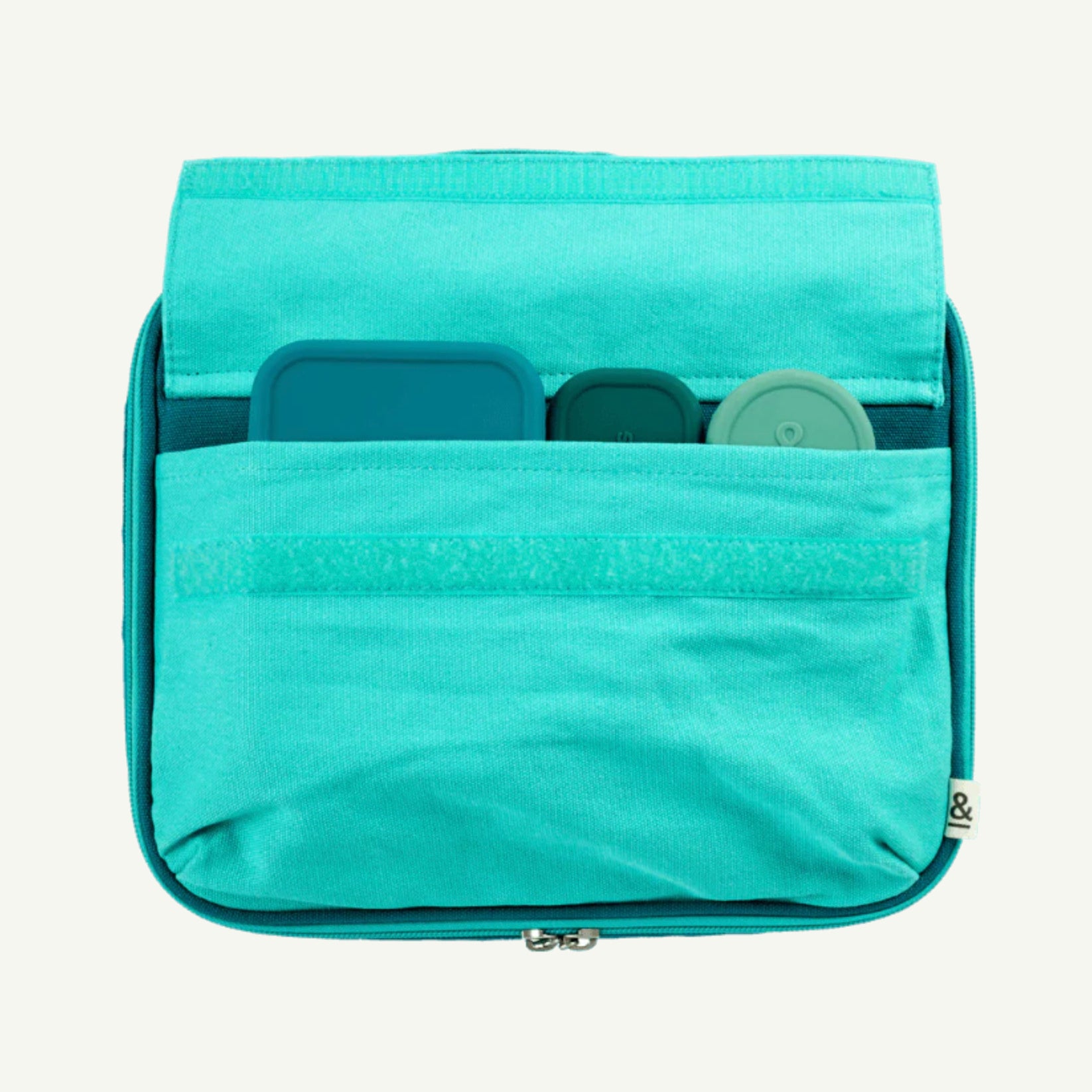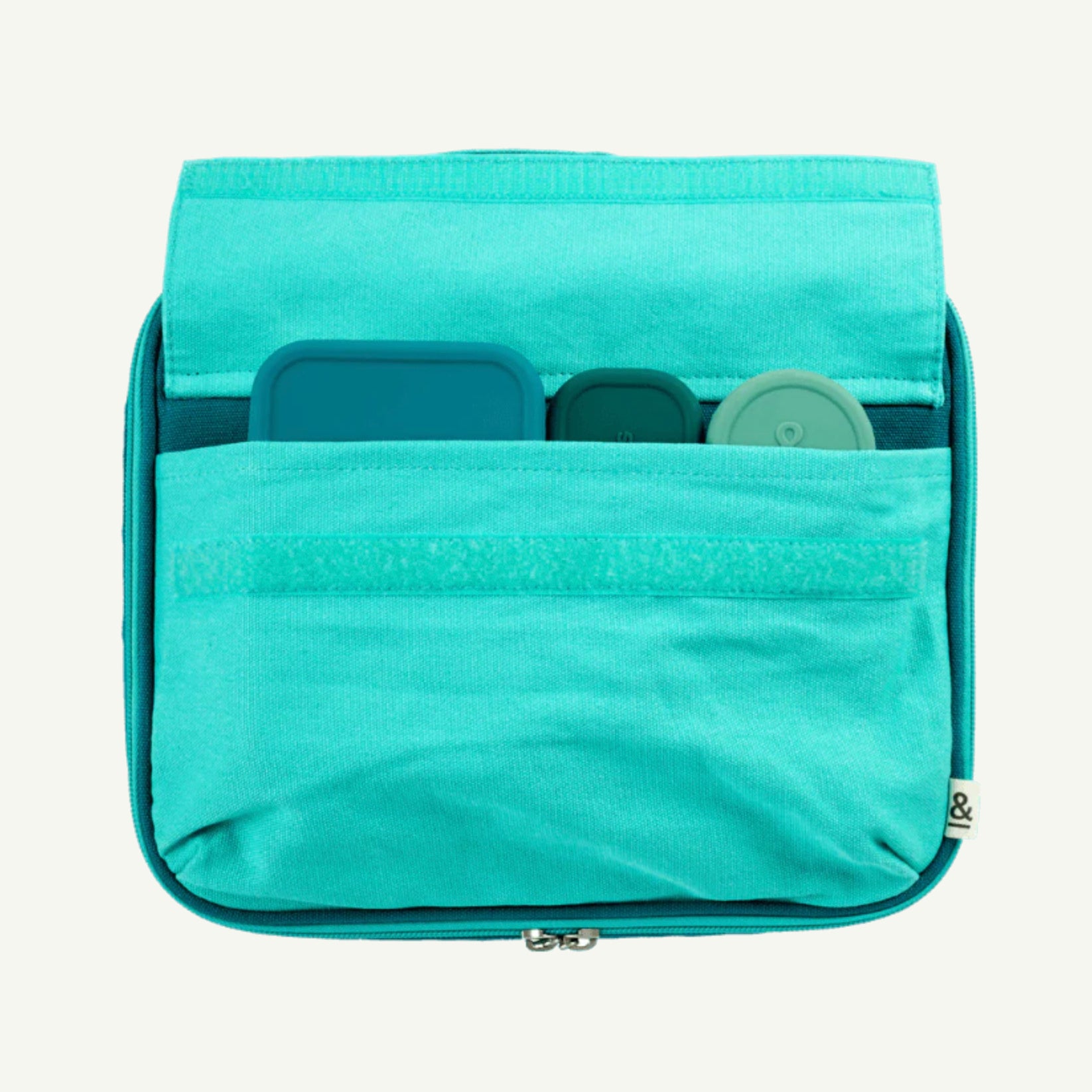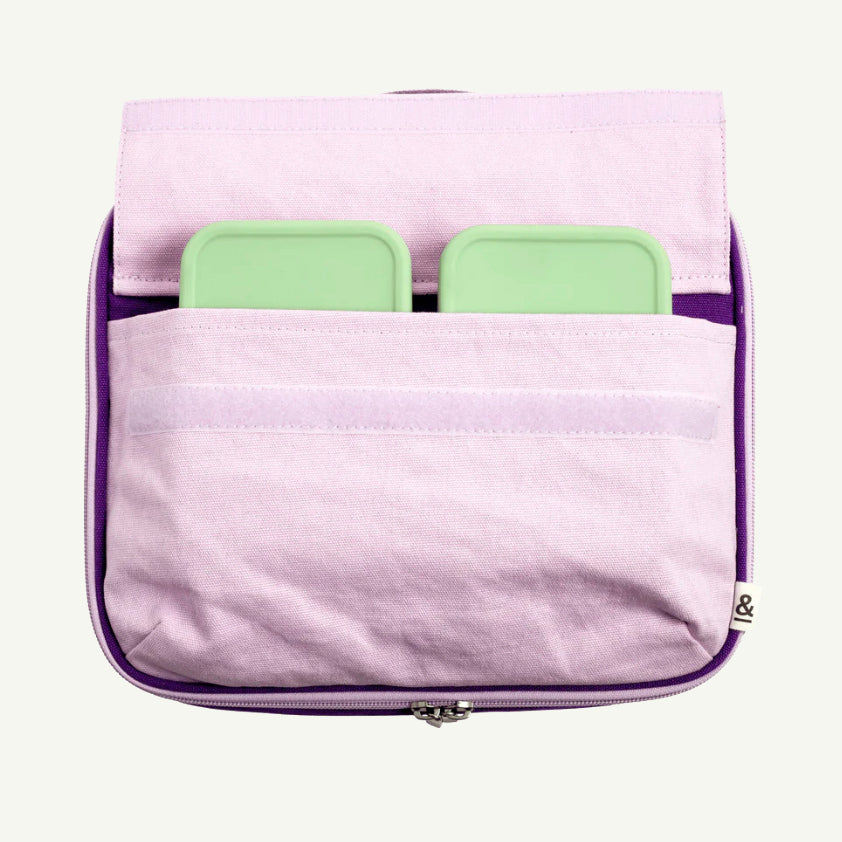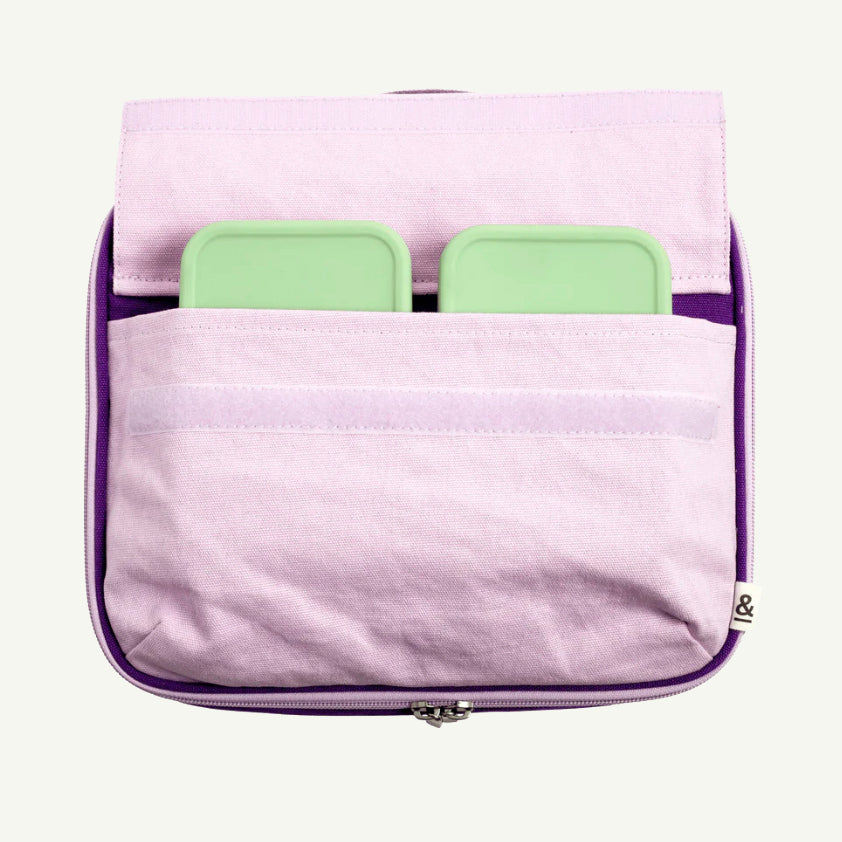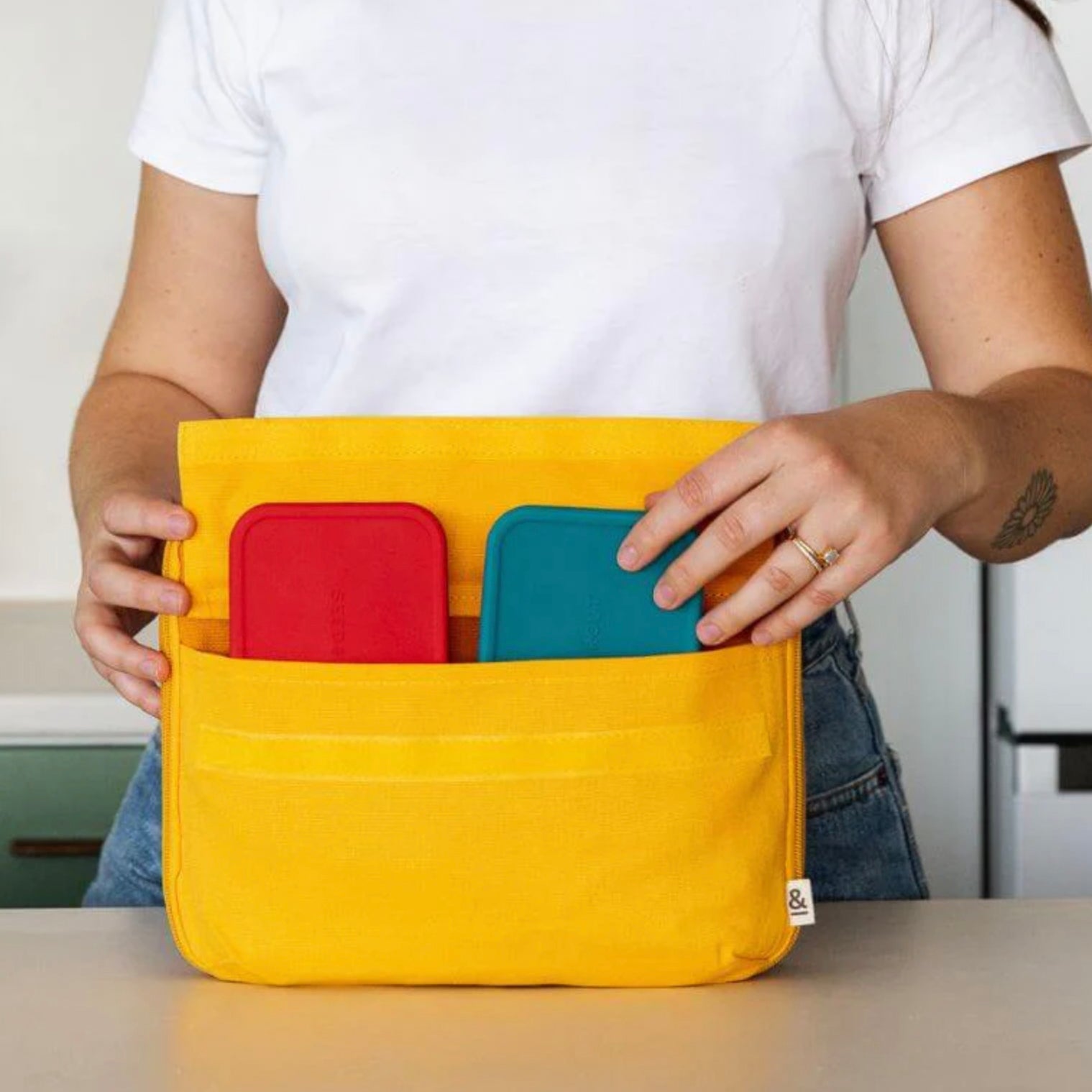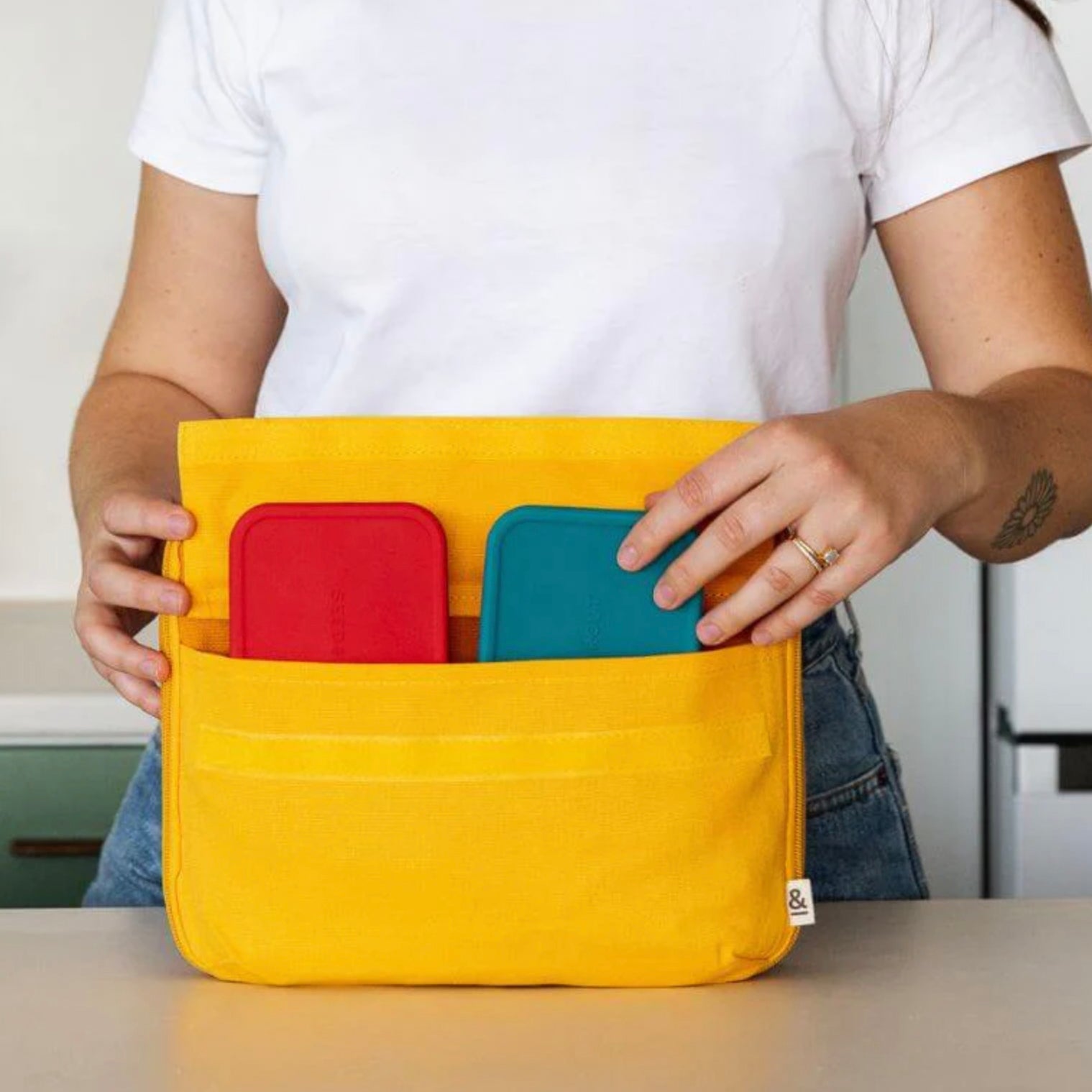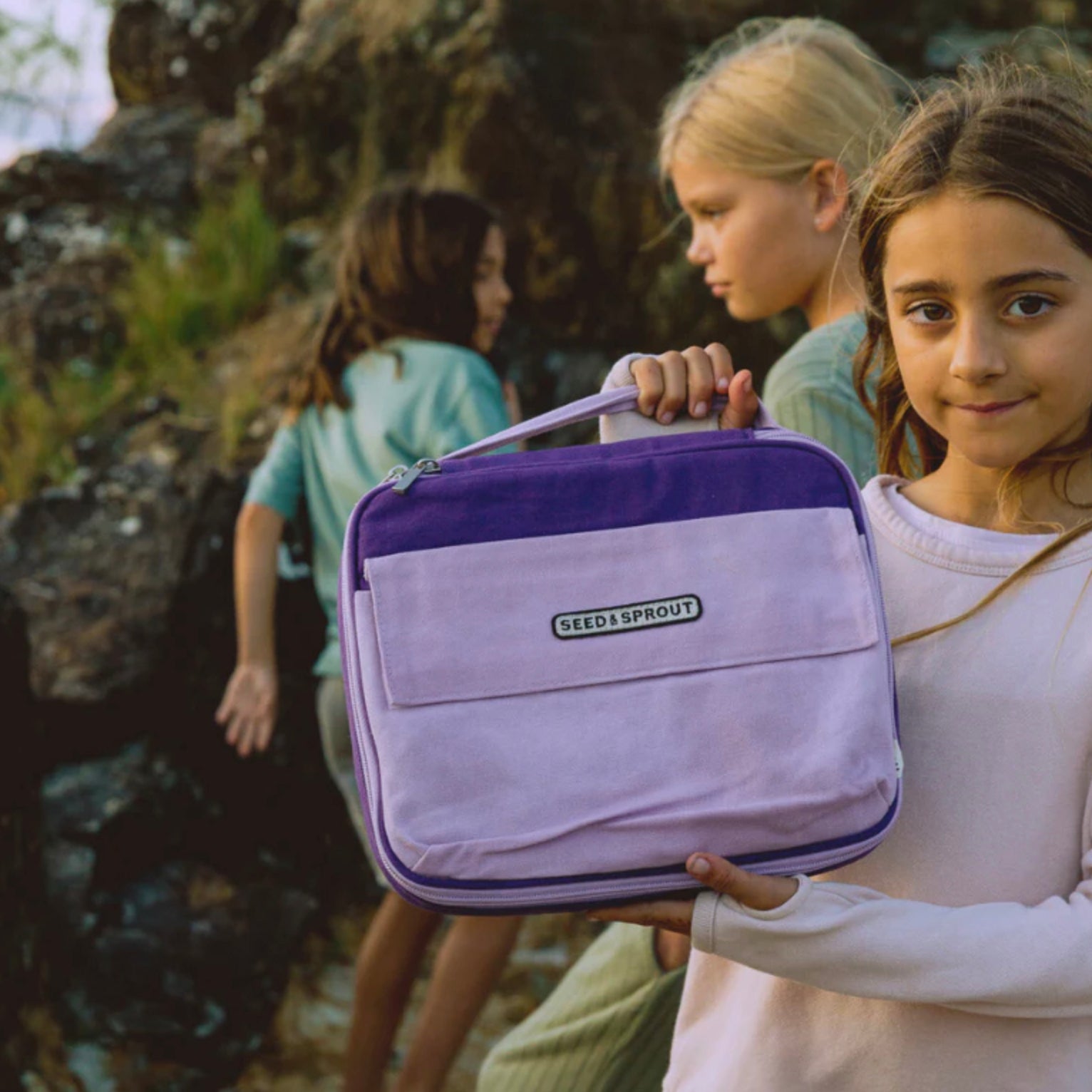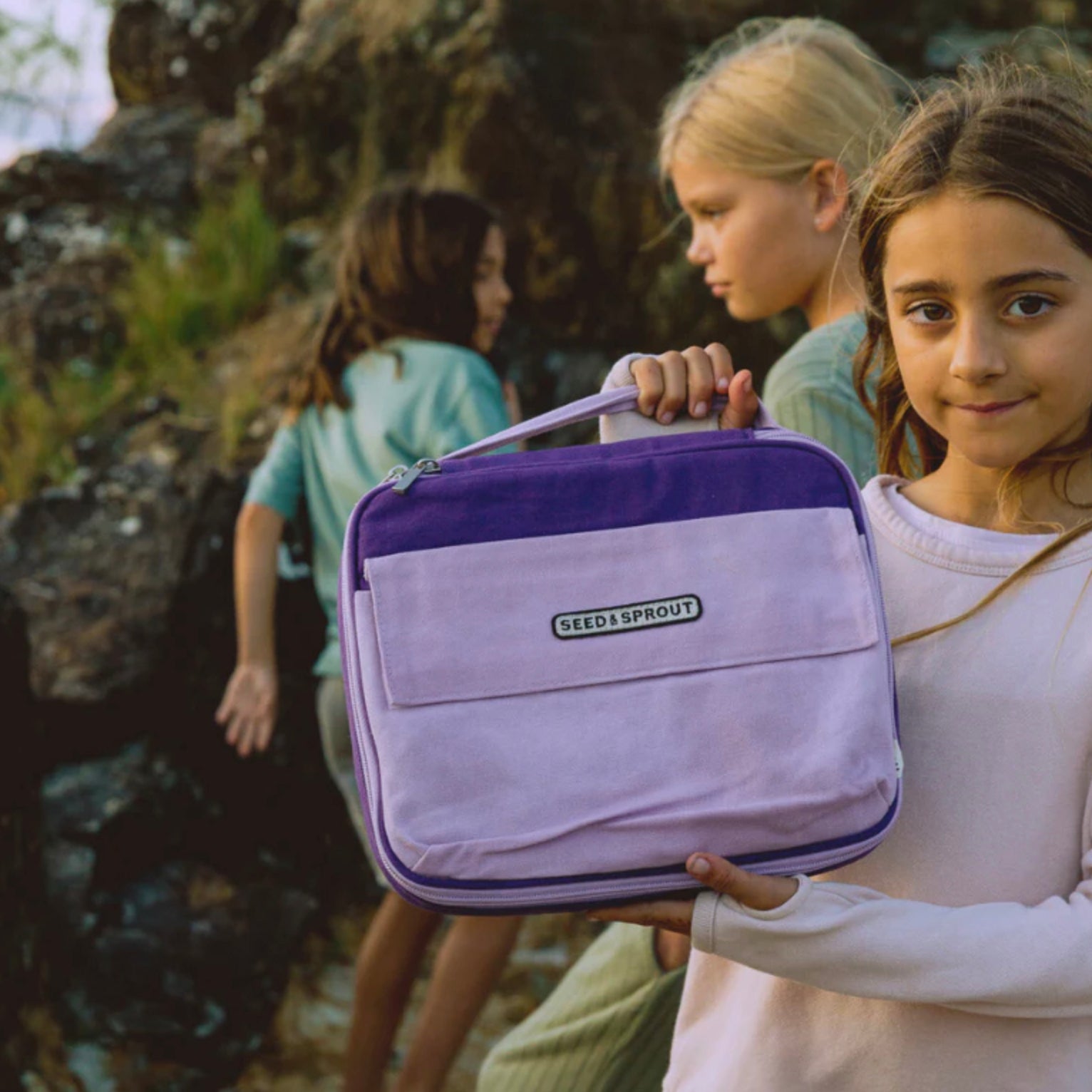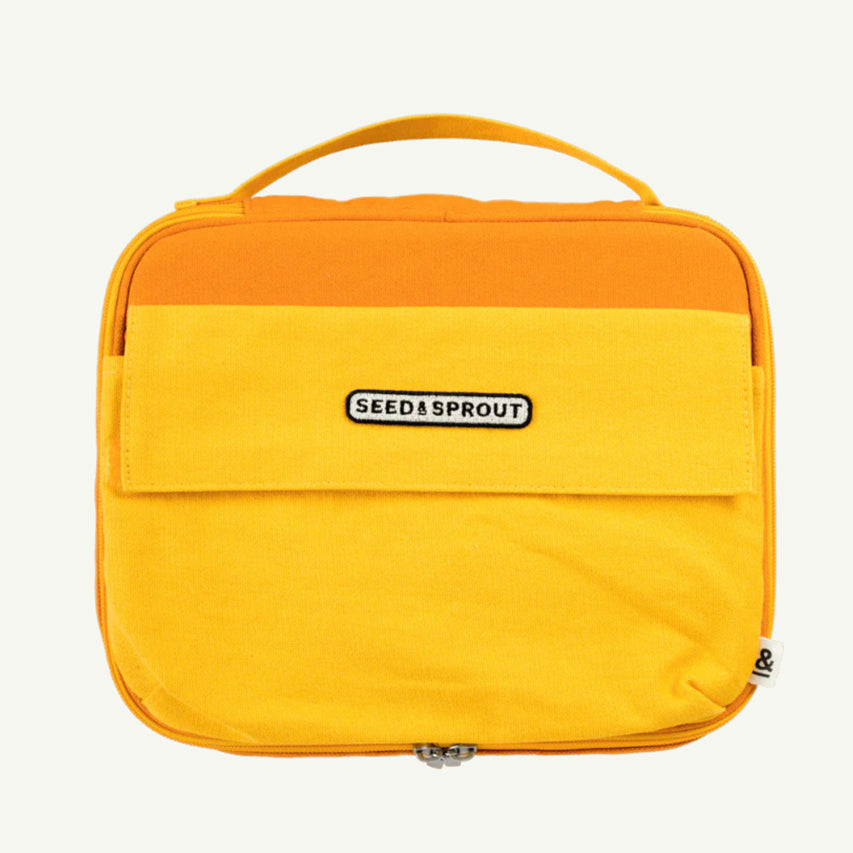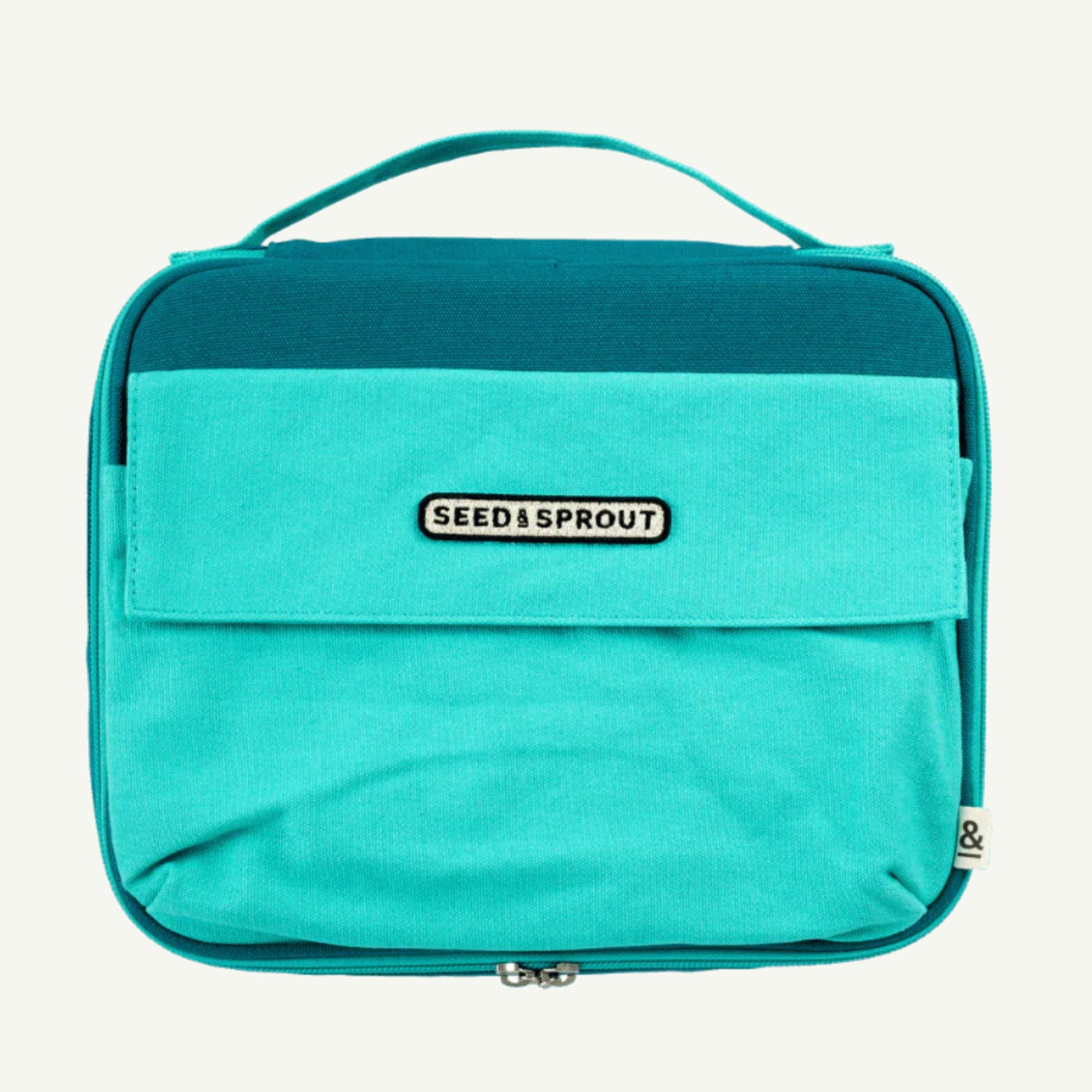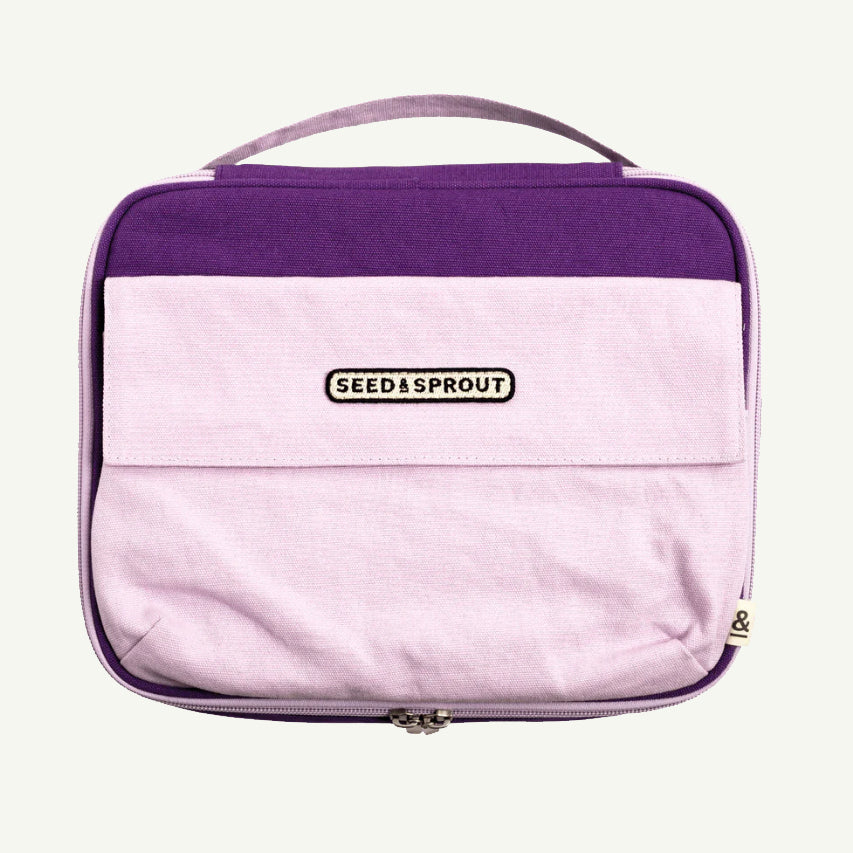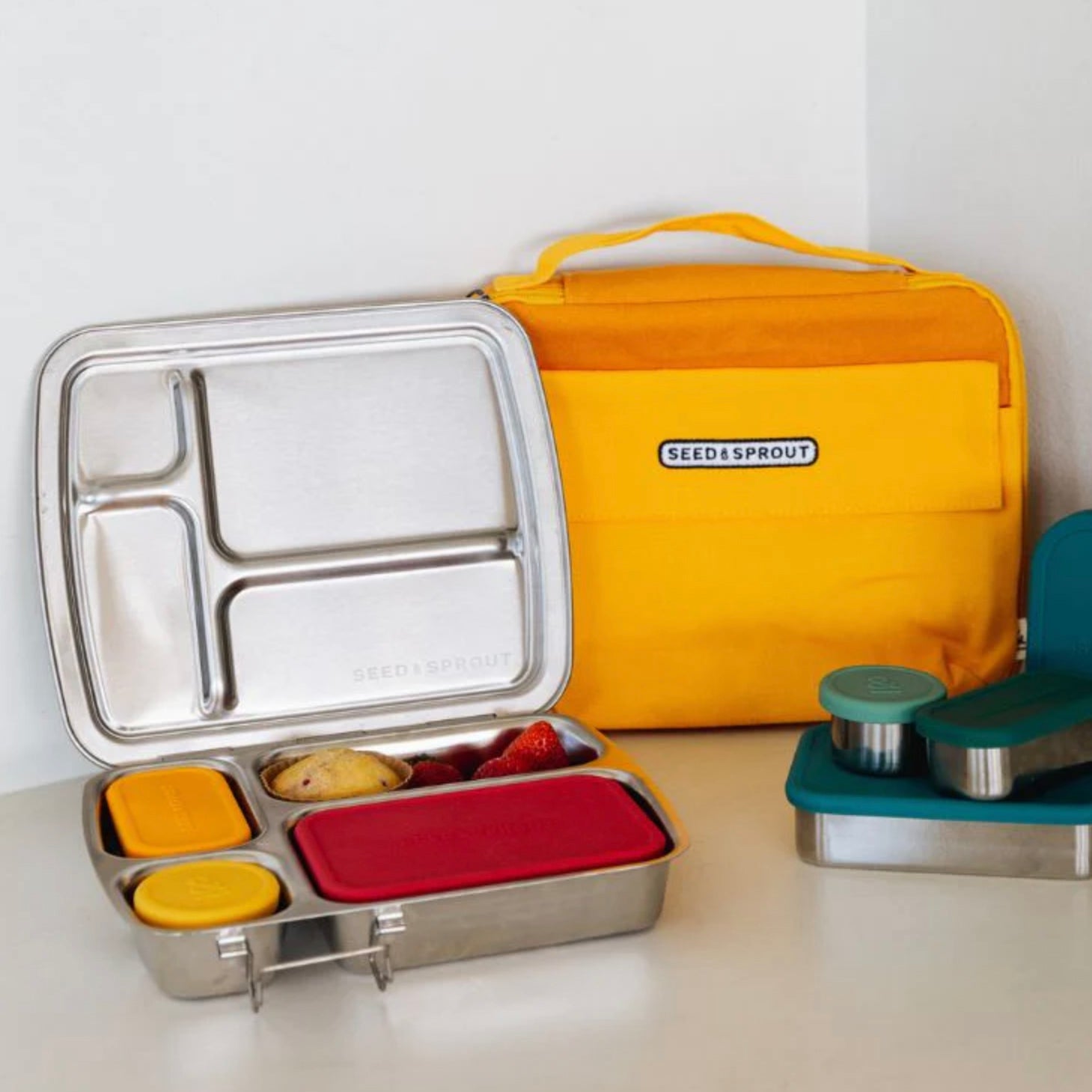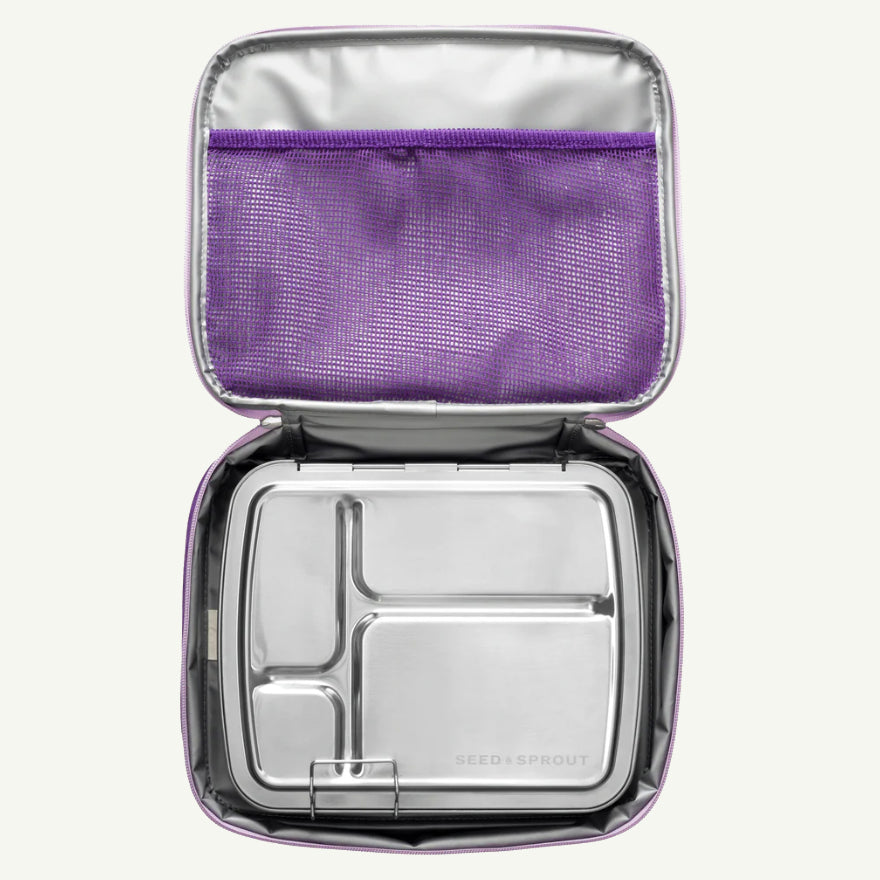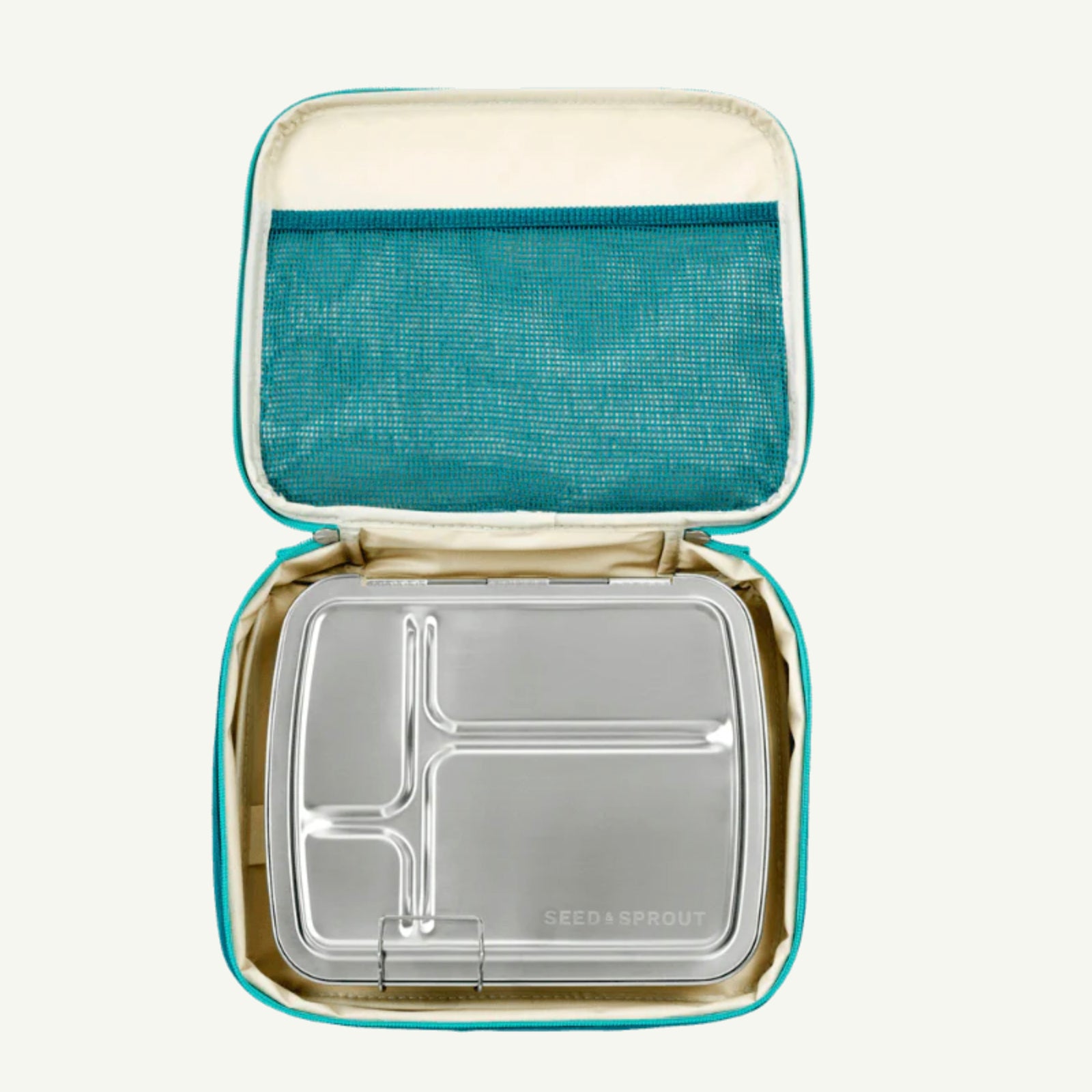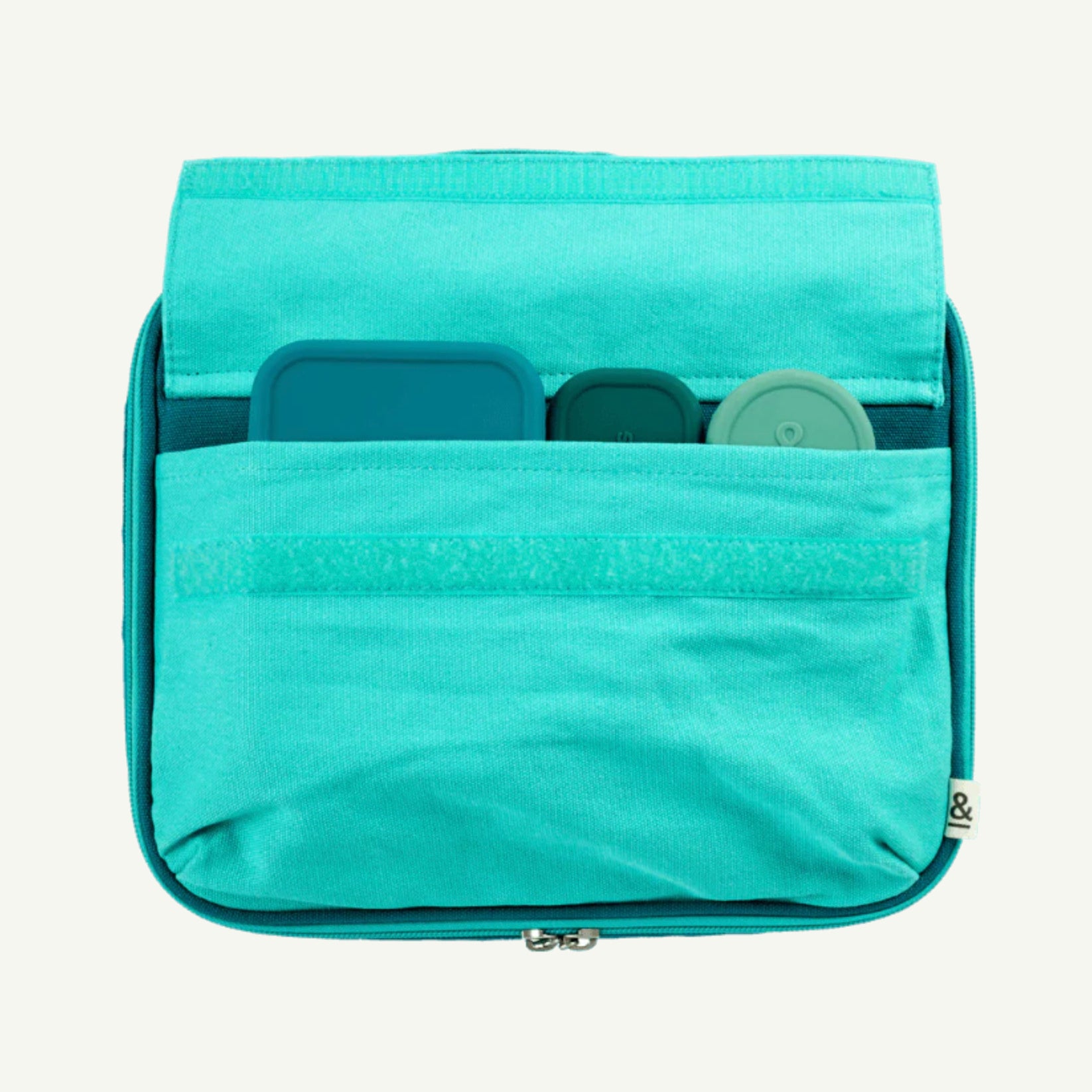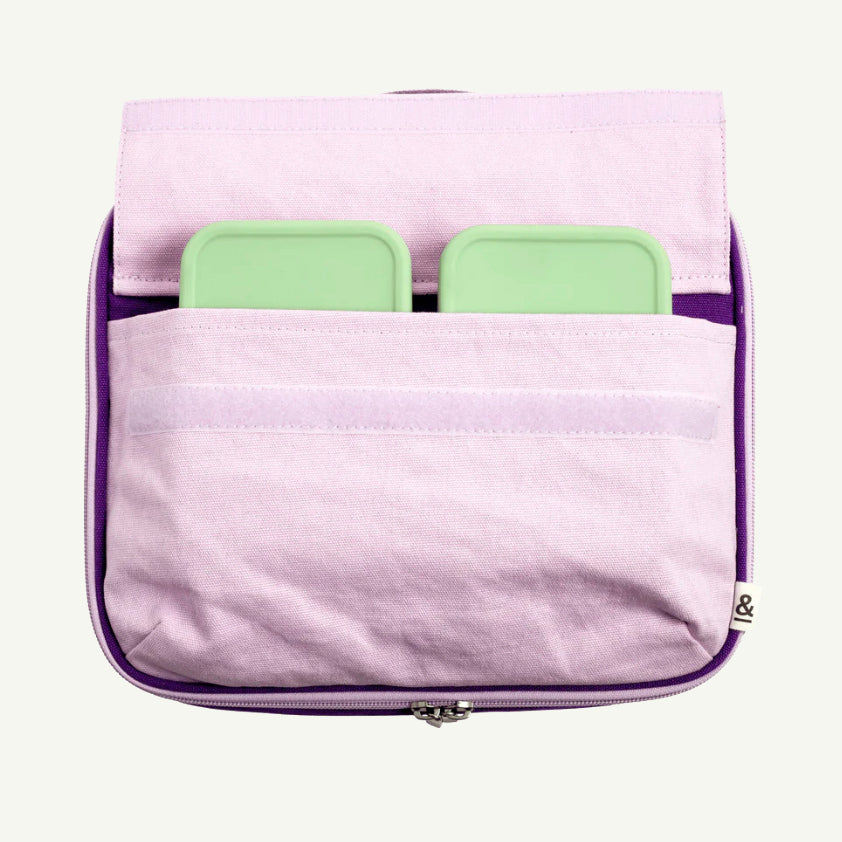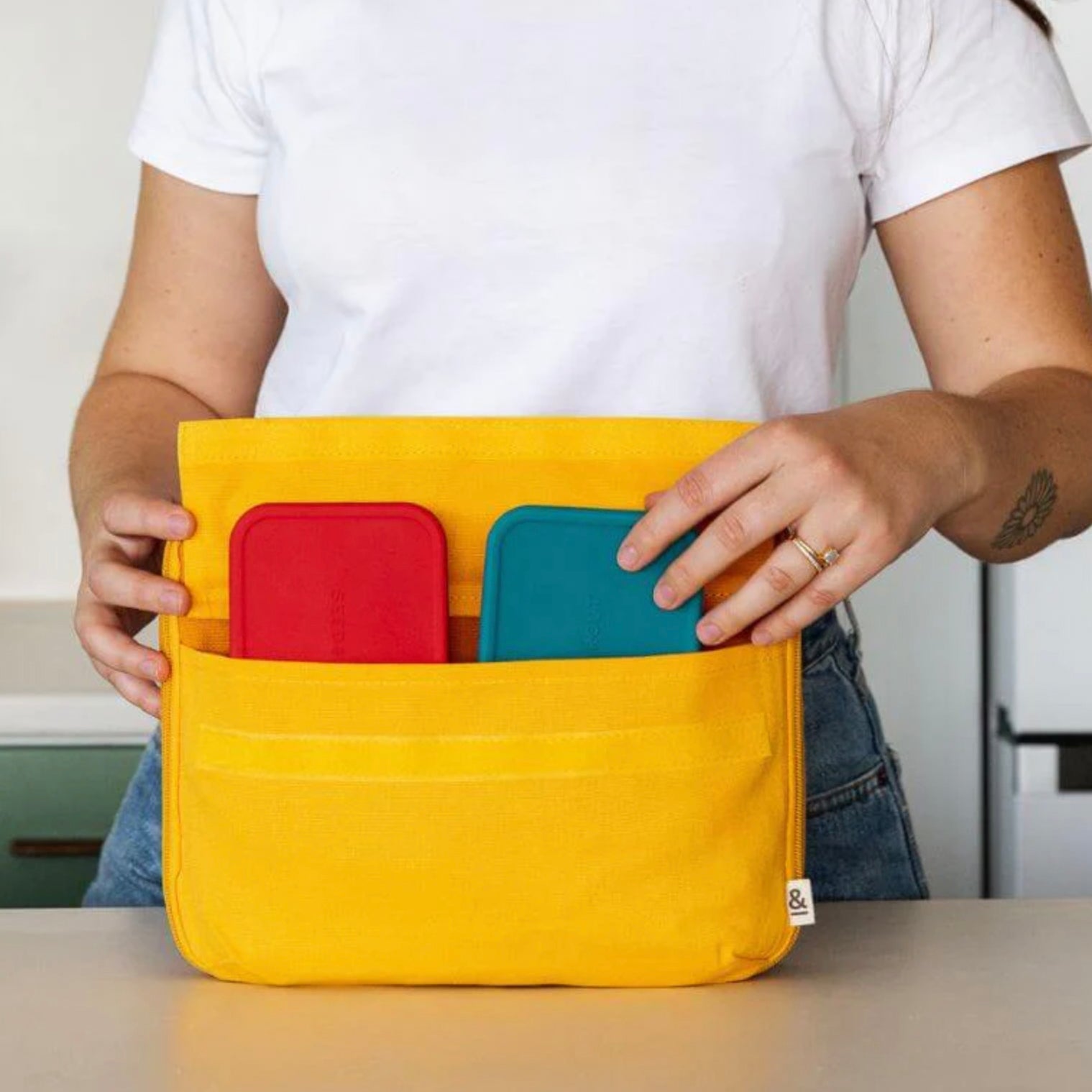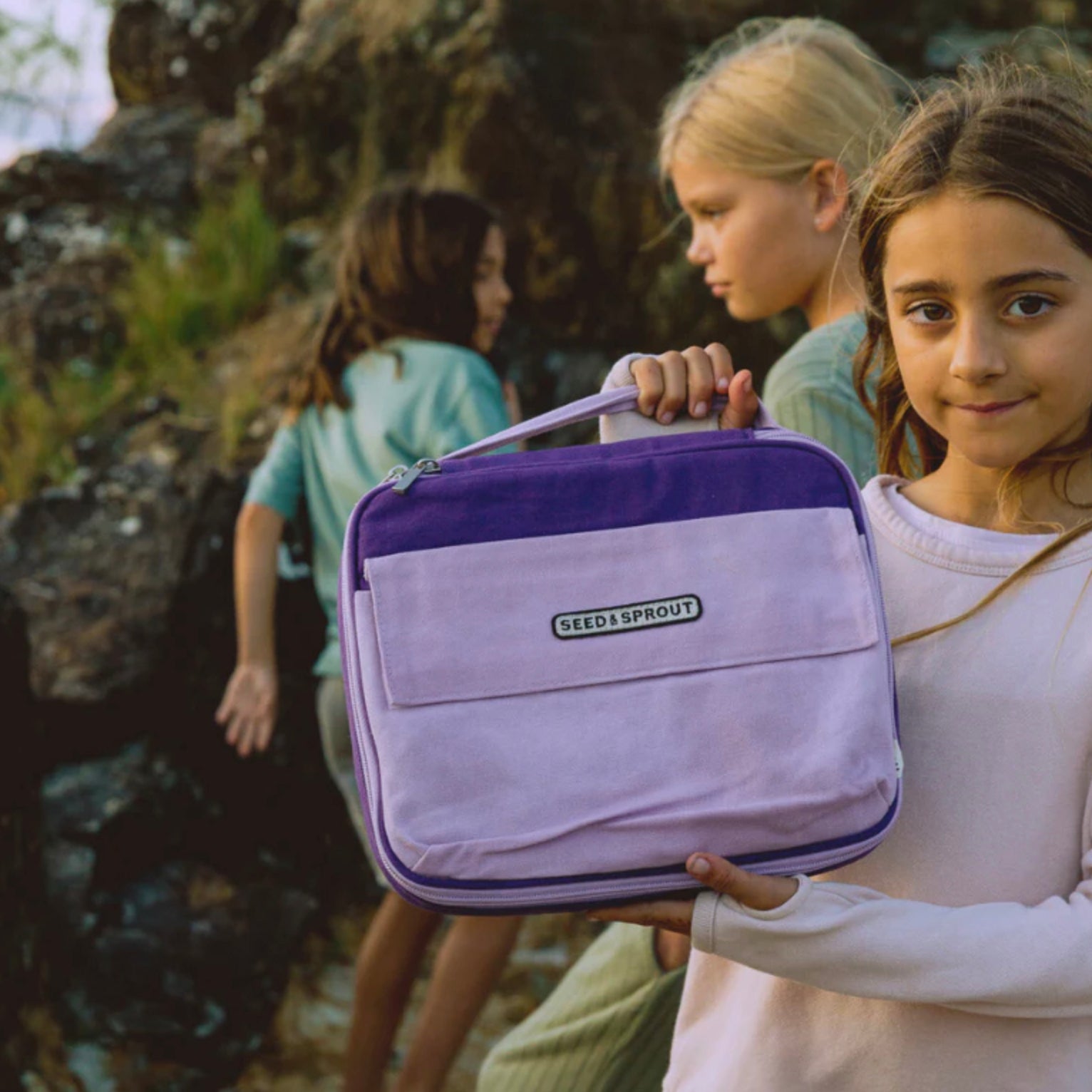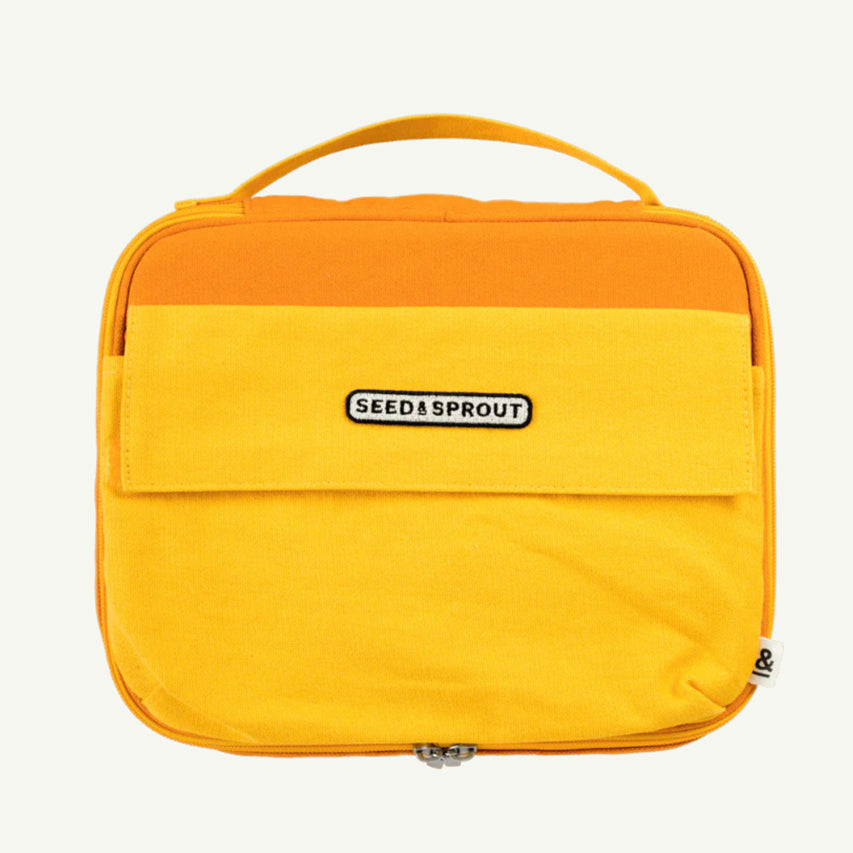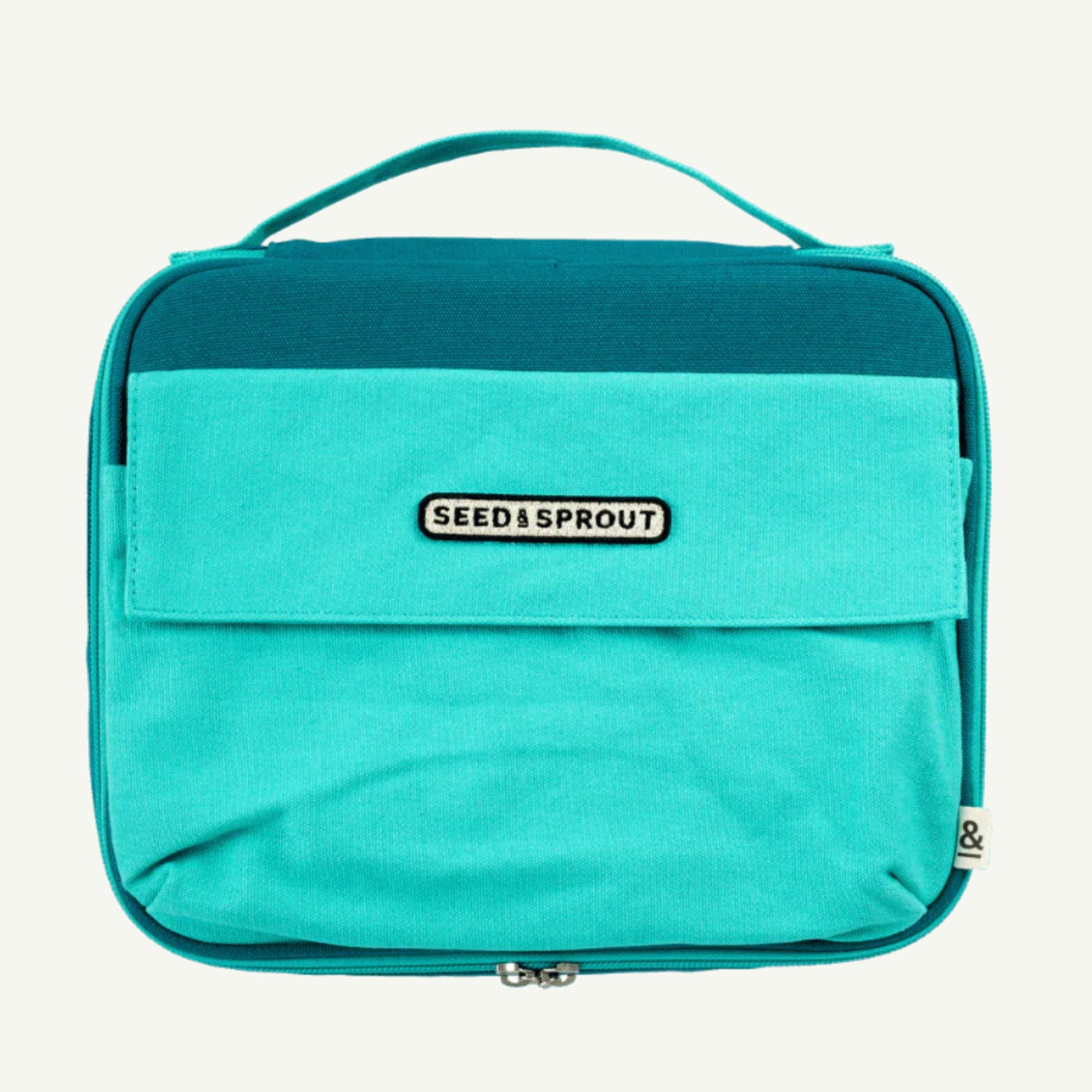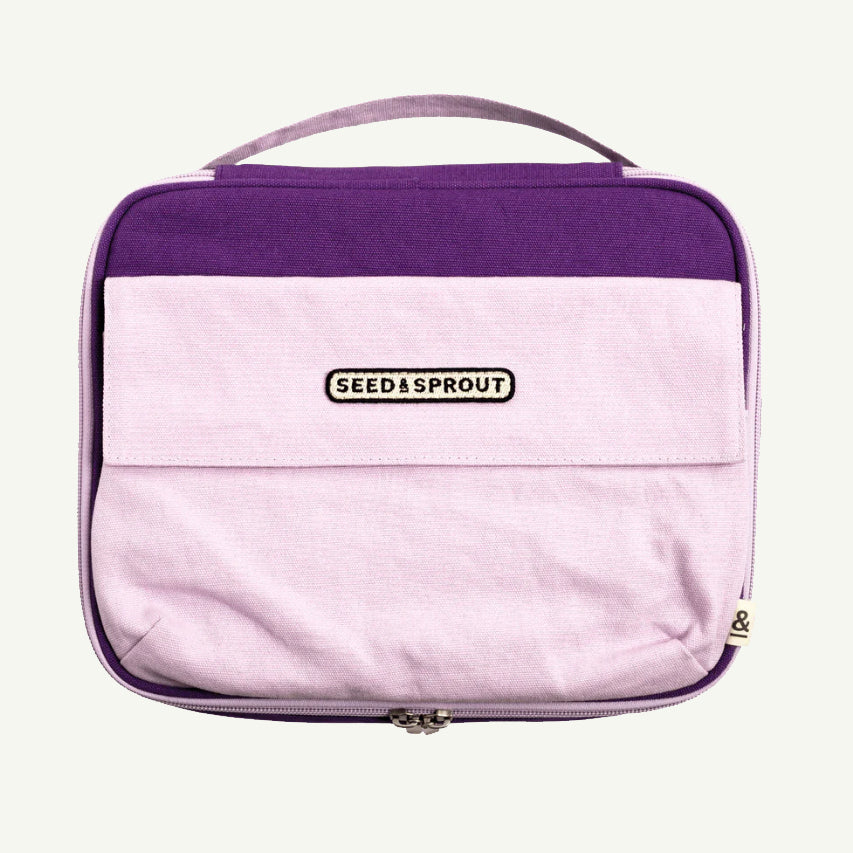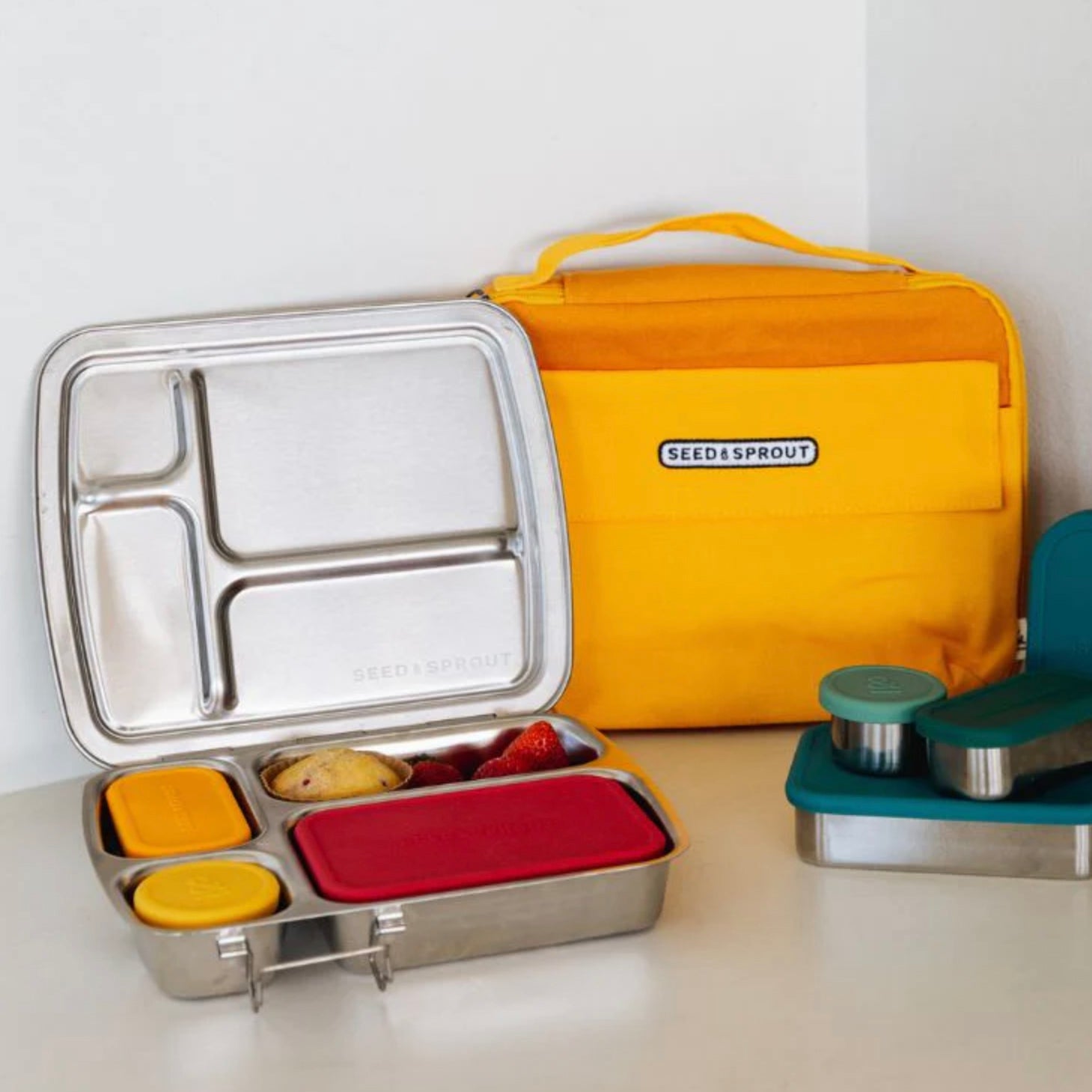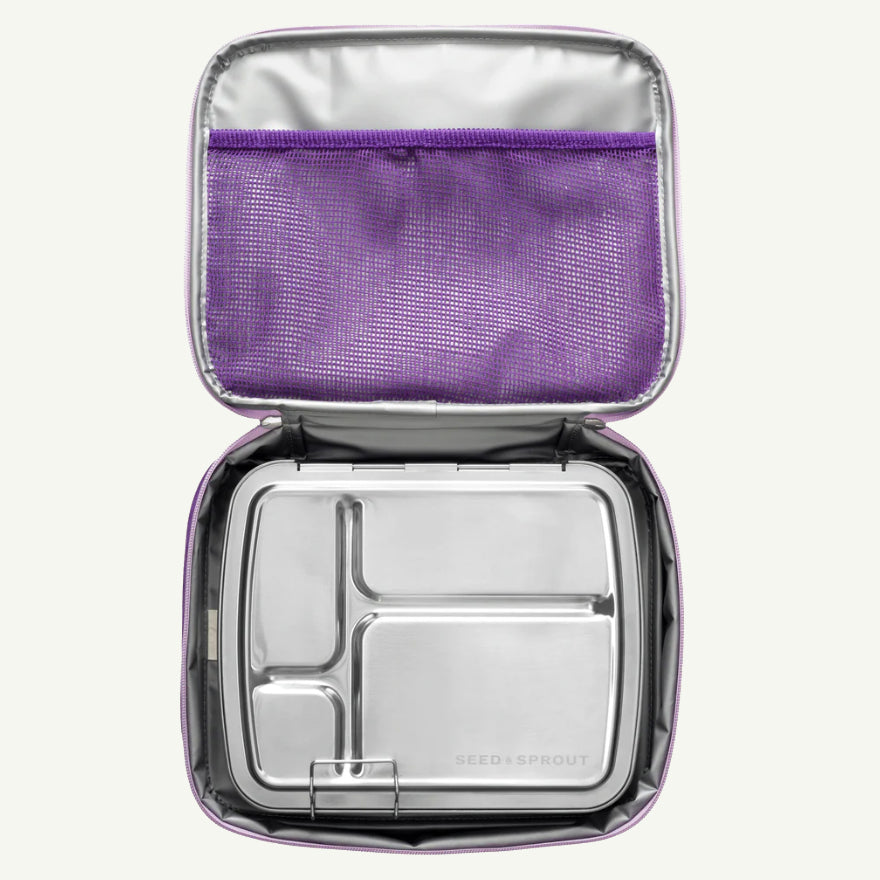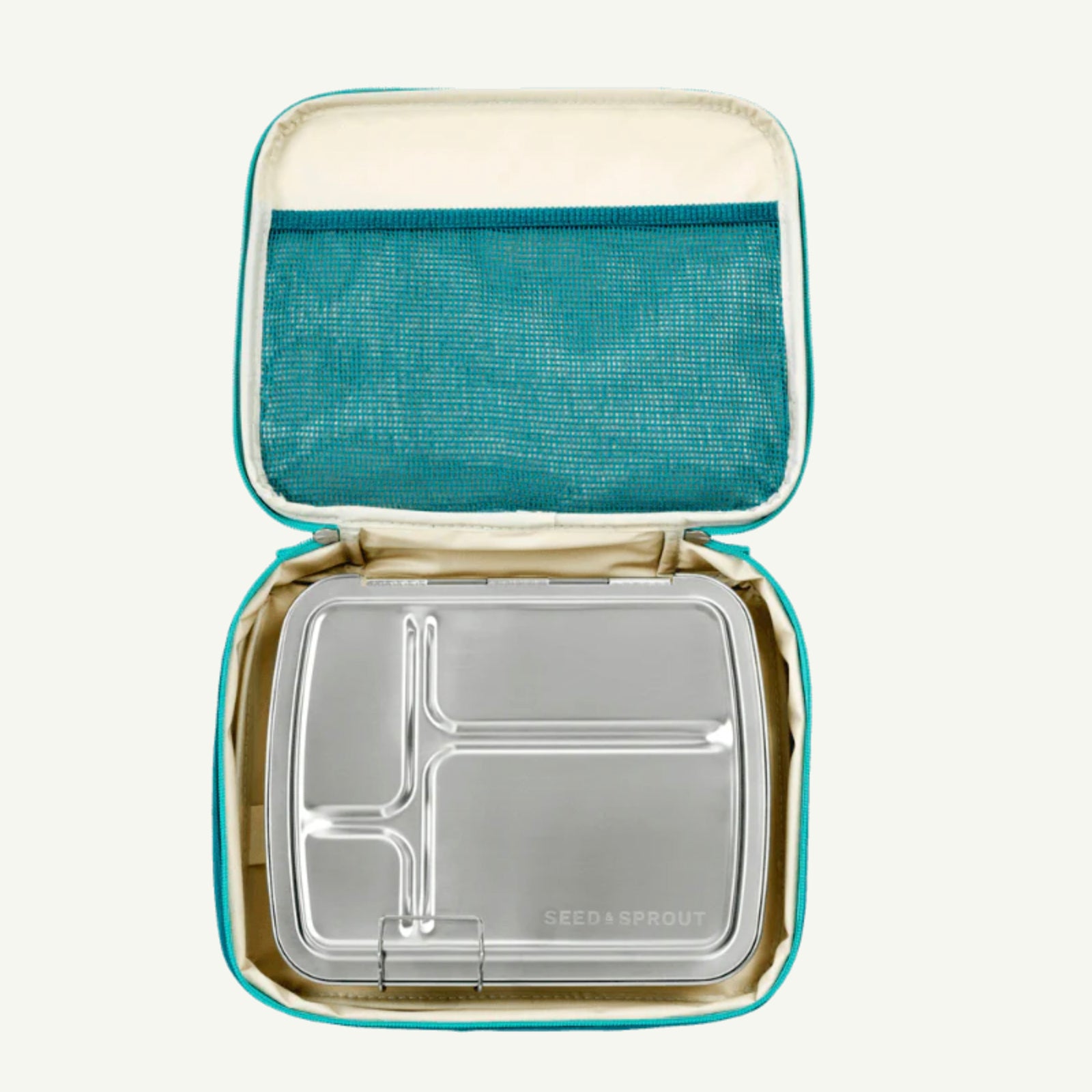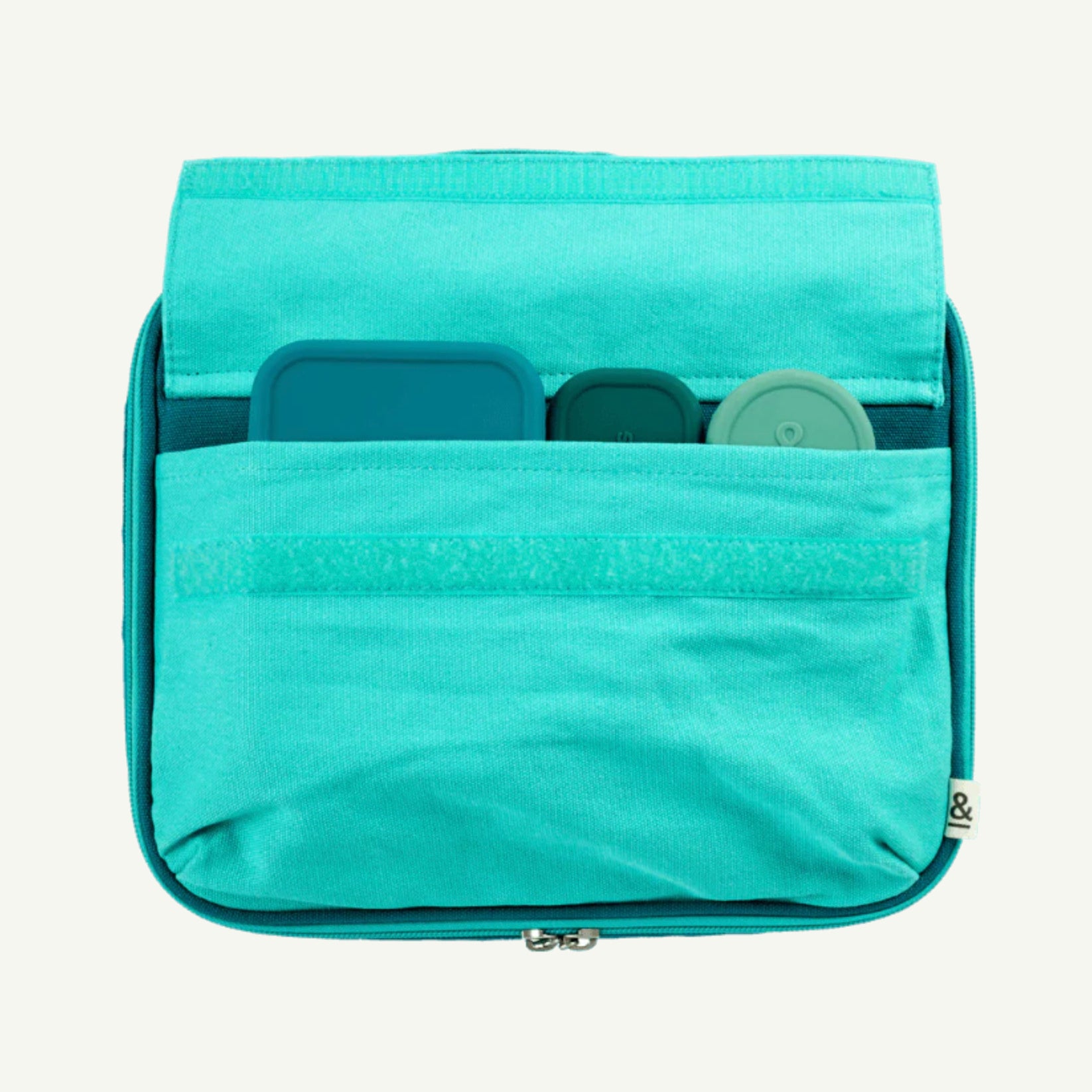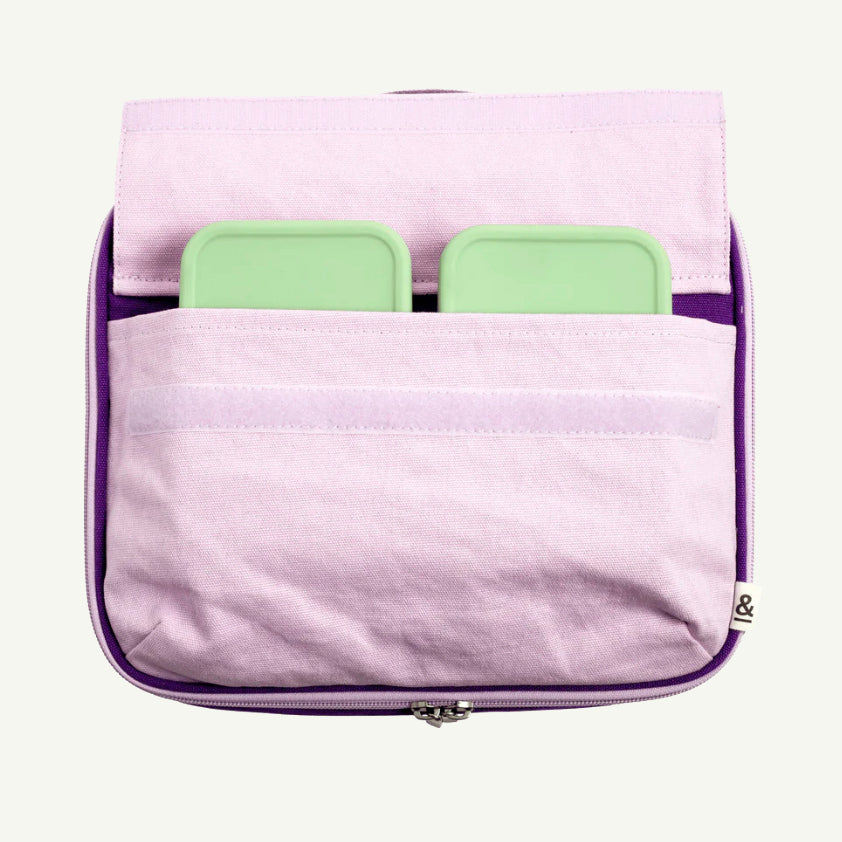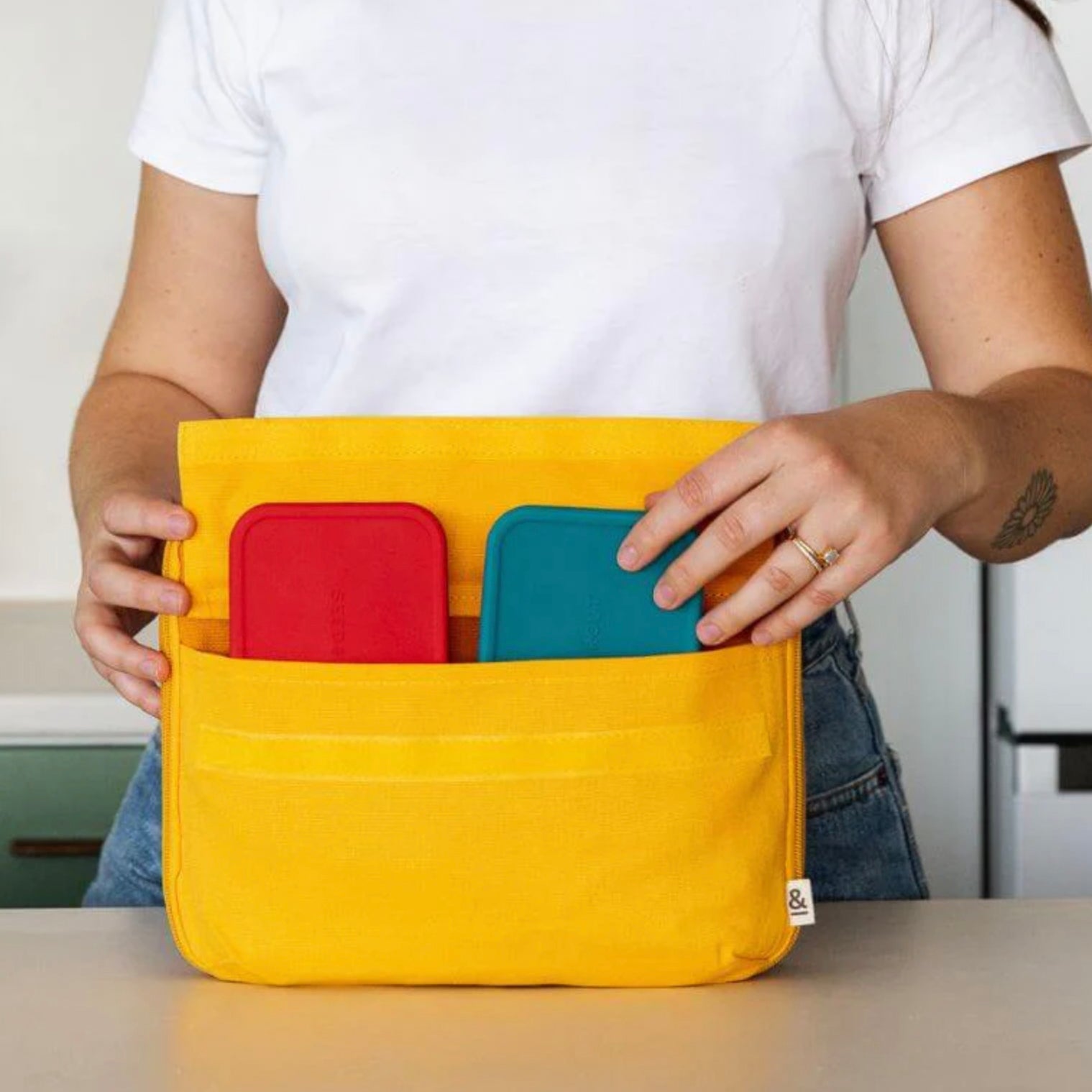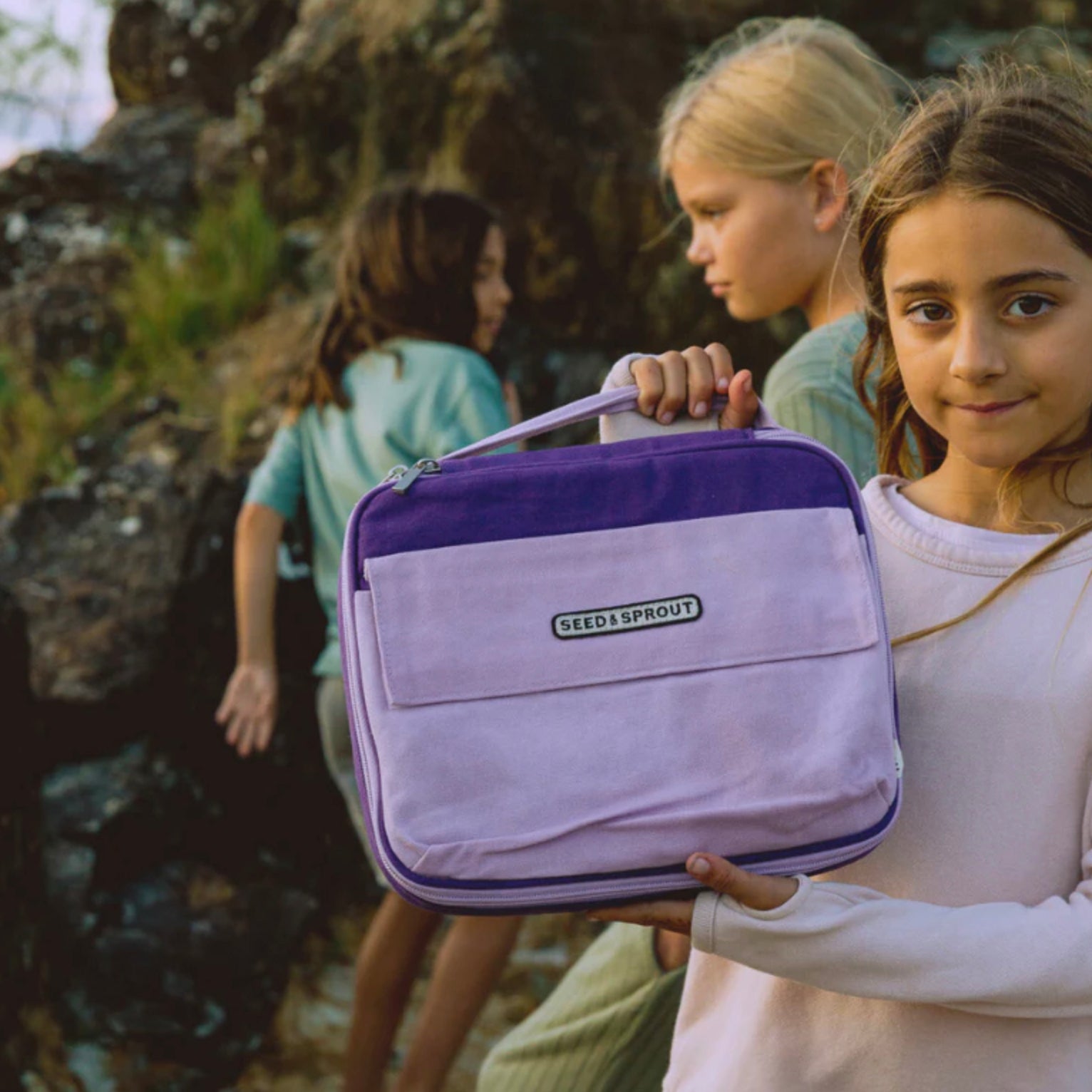 Insulated CrunchCase Lunch Bag (more colours)
The CrunchBox that ticks all the boxes.
Available in three colours to match your banabae back pack. The Seed and Sprout Insulated CrunchCase™ is the perfect sidekick to keep your CrunchBox™ chilled till lunch!  These lunch bags are now completely machine-washable, making post school cleanup easy and efficient after a busy week.  Simply zip it up and place it in the washing machine. Incredible! 
The CrunchCase™ is the perfect sustainable yet practical lunch bag.  It includes an internal pocket to keep your ice pack in one place and a front pocket for additional snacks.  The front pocket is compatible with our Leak Proof Pots or two CrunchPots™ side by side. Winning!
We're constantly looking at ways in which we can avoid the use of plastic in our products.  Most lunch bags on the market are a mix of polyester and PVC; cheap and harmful plastics that will stick around on this planet forever once made.
We've used Certified Organic Cotton Canvas on the outside and cotton insulation on the inside.  Natural, compostable materials, the way nature intended.  The insulation is just as effective at keeping your lunch cool and the canvas outer is durable and strong. The zippers are made from recycled plastic and the wipeable inner liner is made from PEVA which is recyclable if it ever reaches an end of life. 
In a new larger design to minimise wear and tear there's now more room for our CrunchBox™ which also makes it easier for little ones to zip closed.  Not only that but a larger design means you can pack in more food for those growing up a little too fast! 
The wipeable inner liner means that any minor spills or mess can be easily cleaned away at the end of the day!