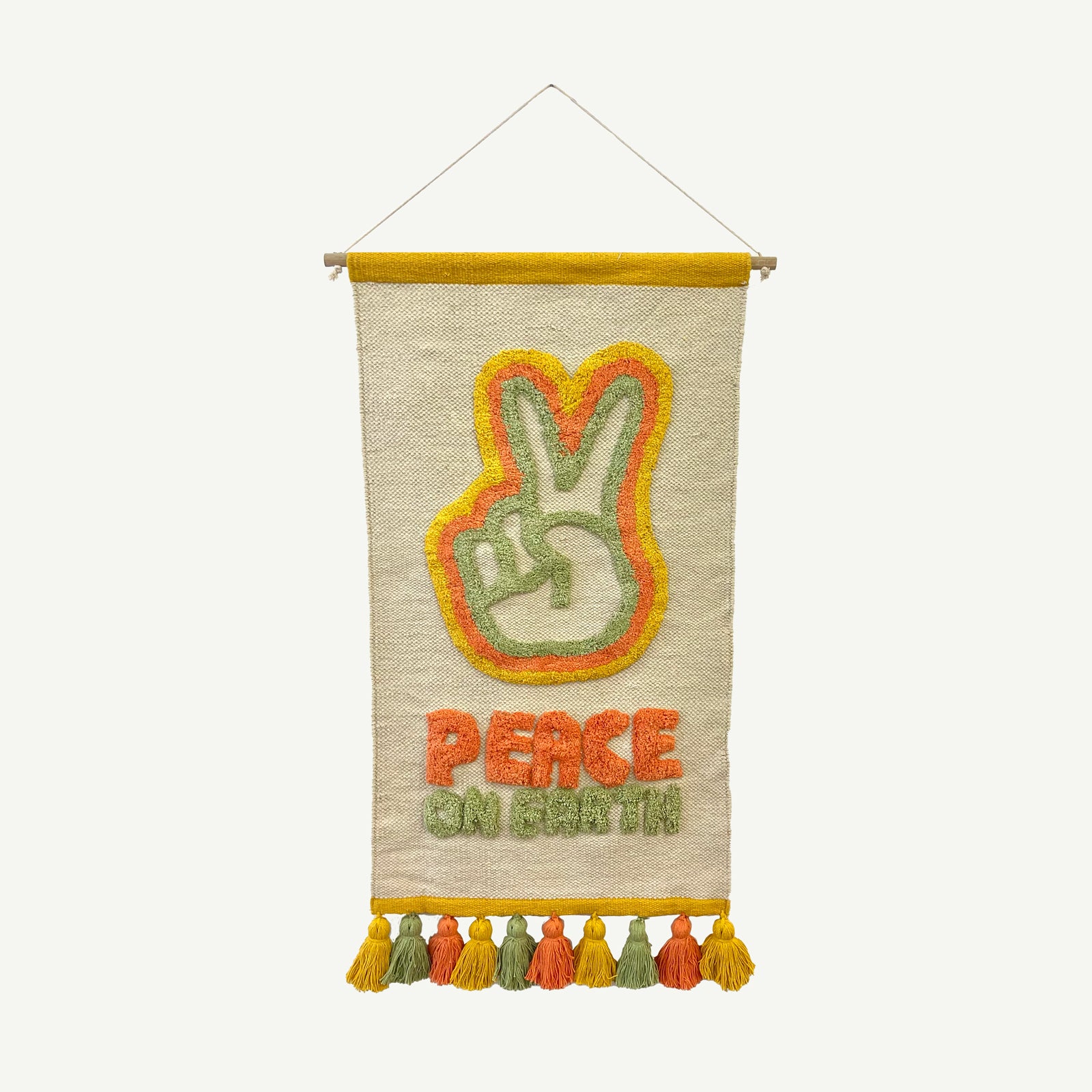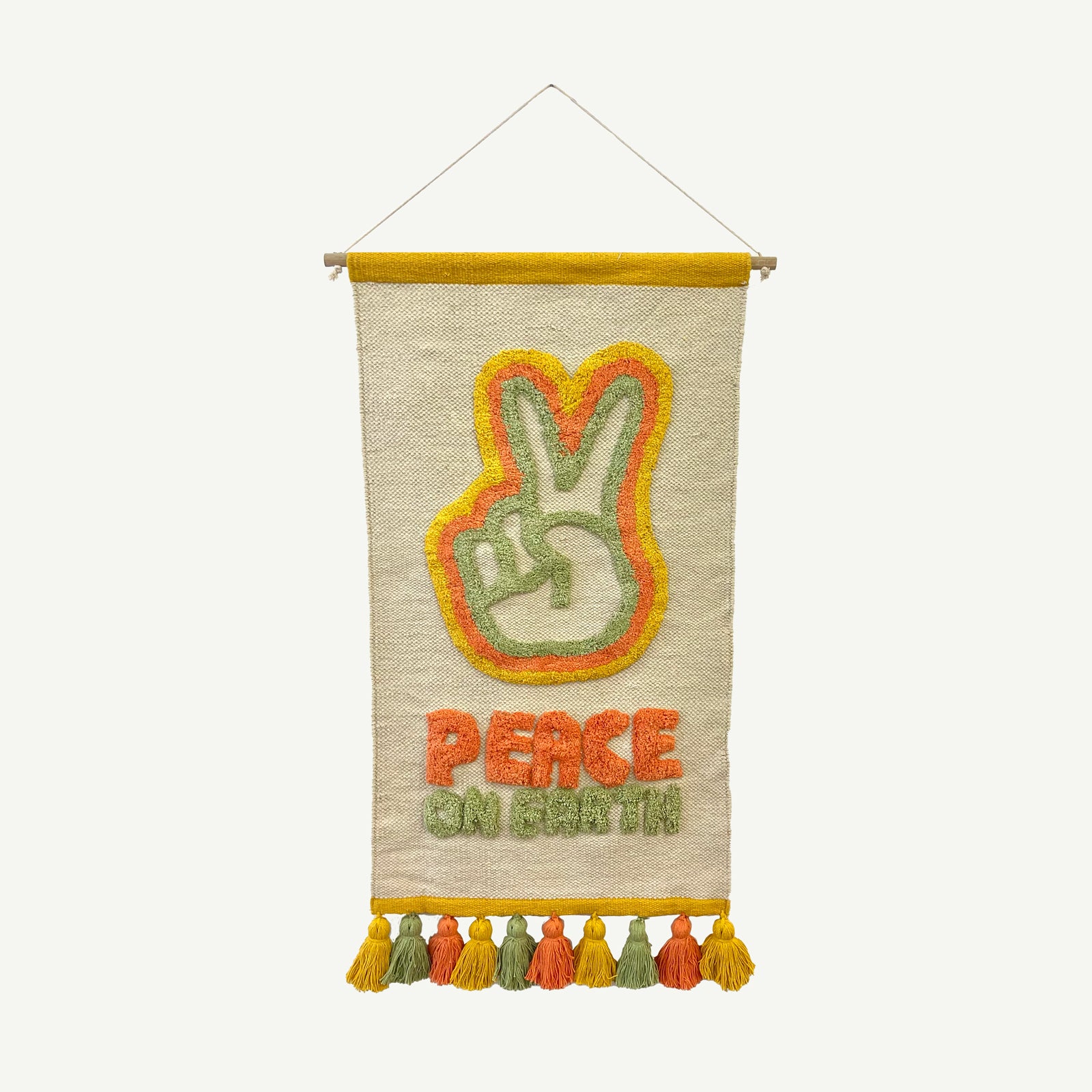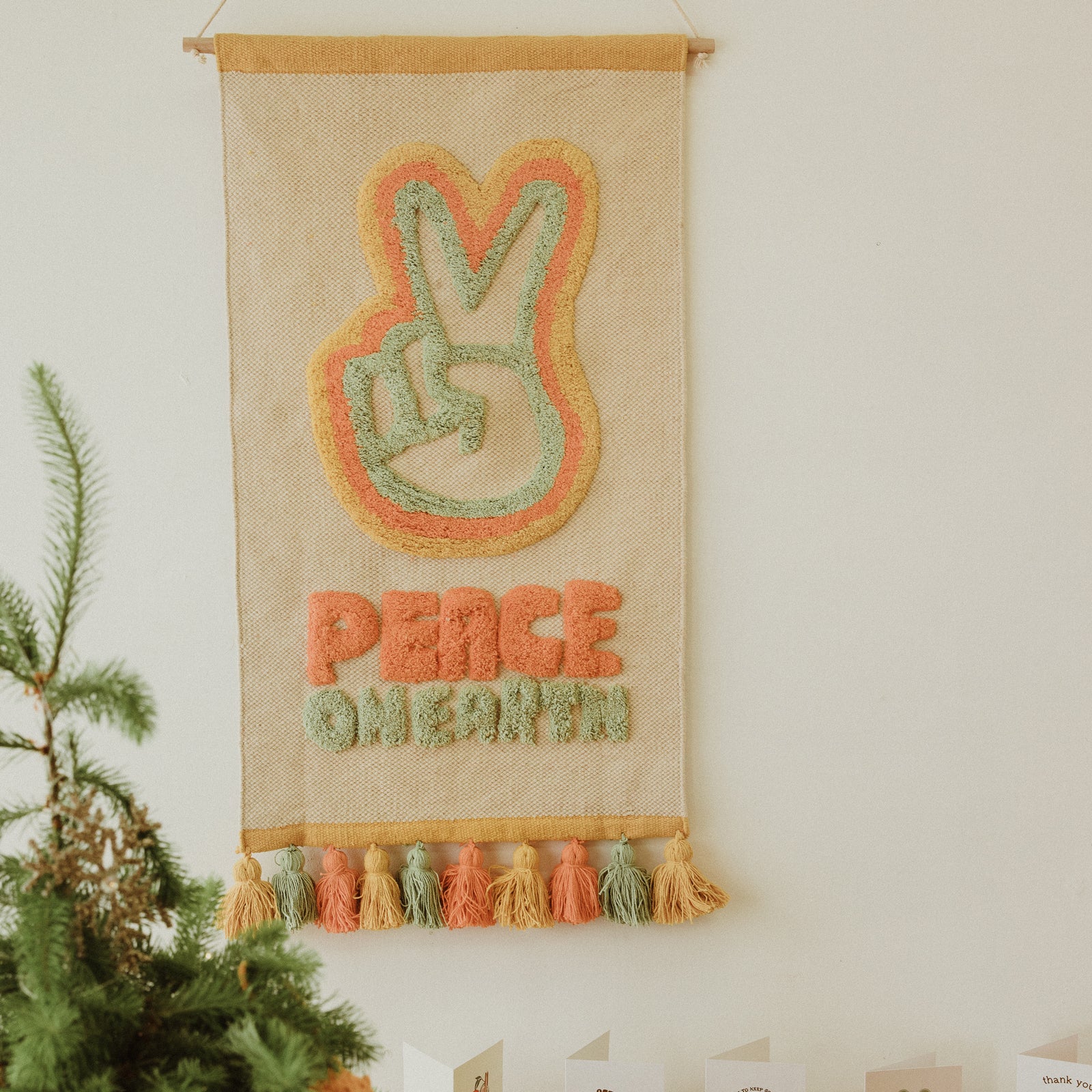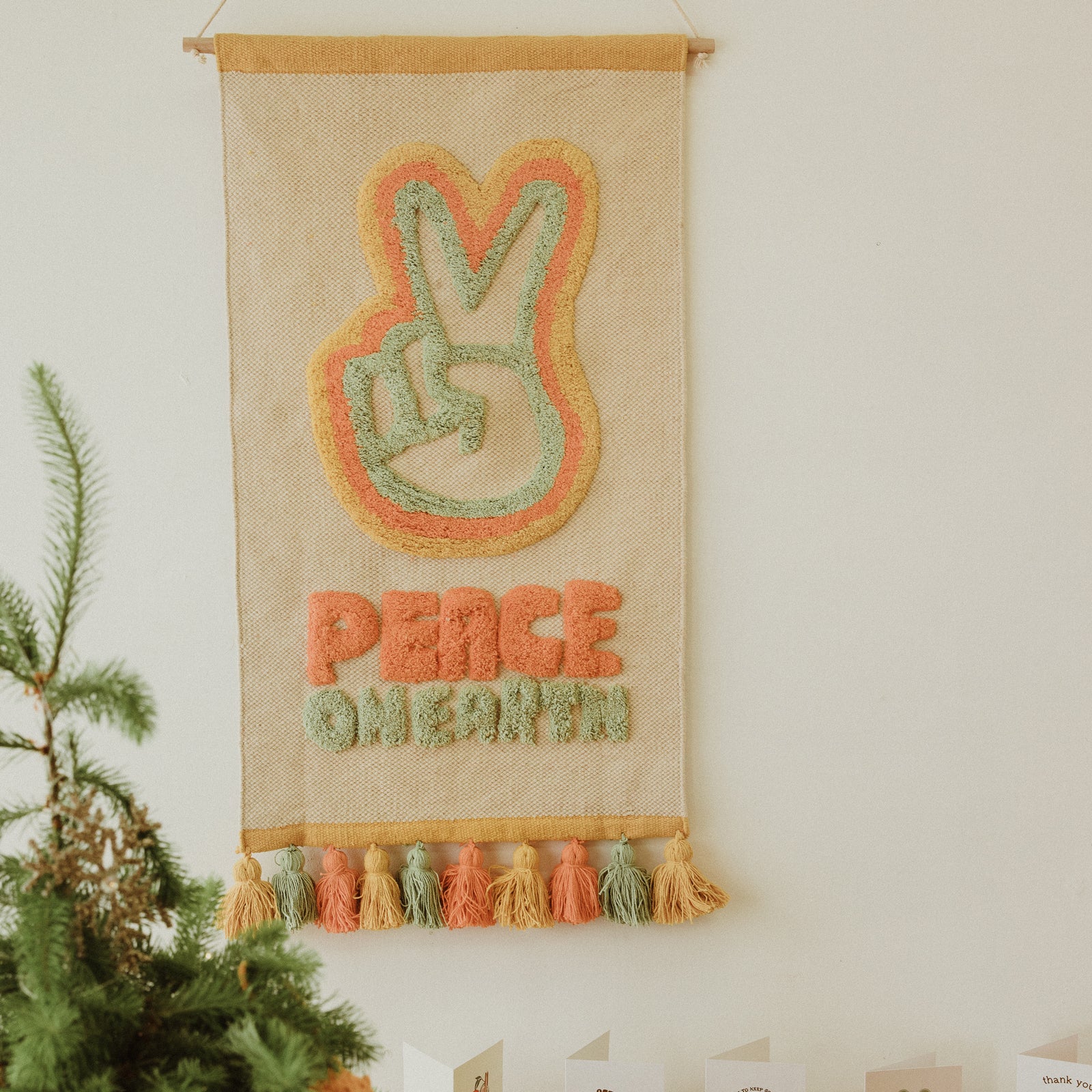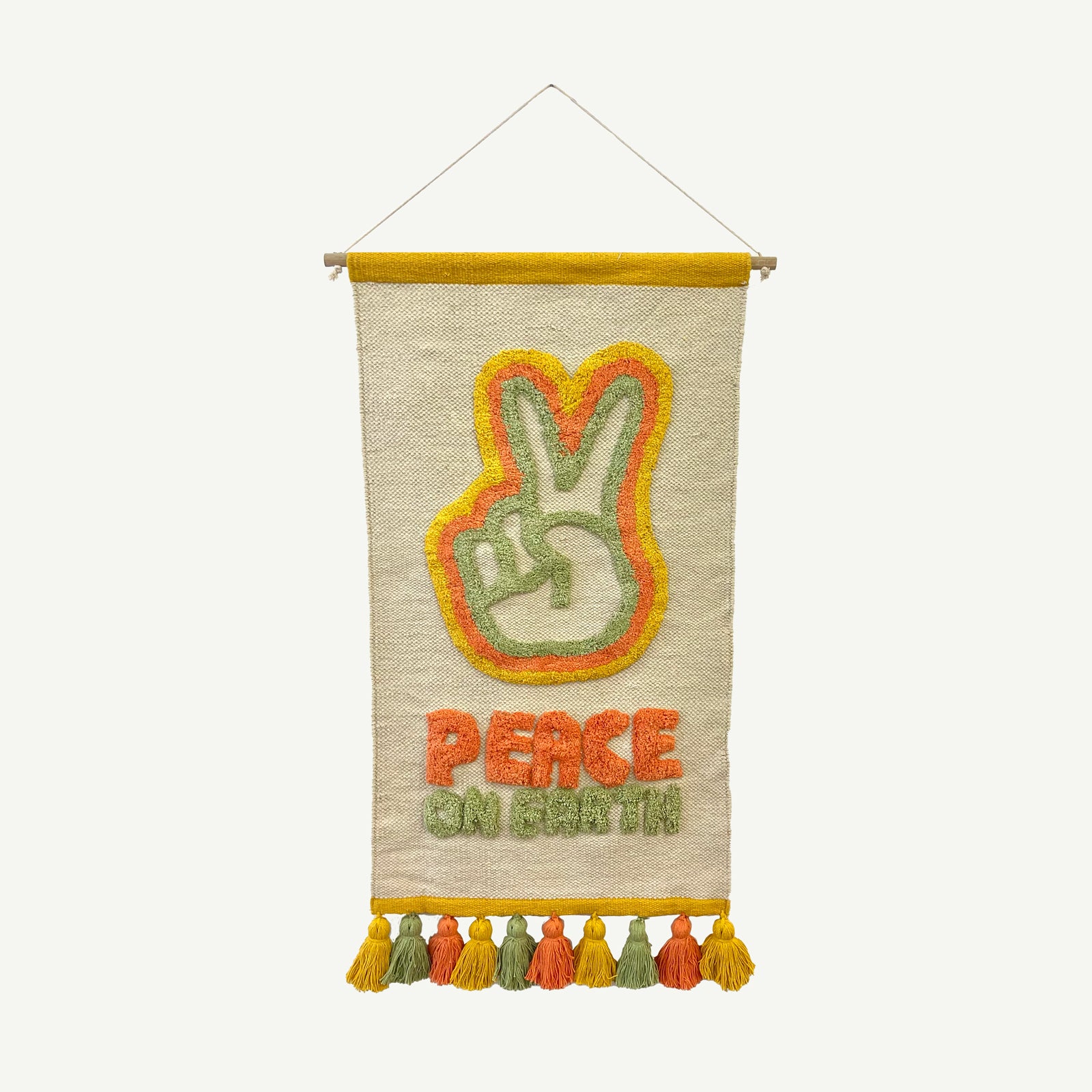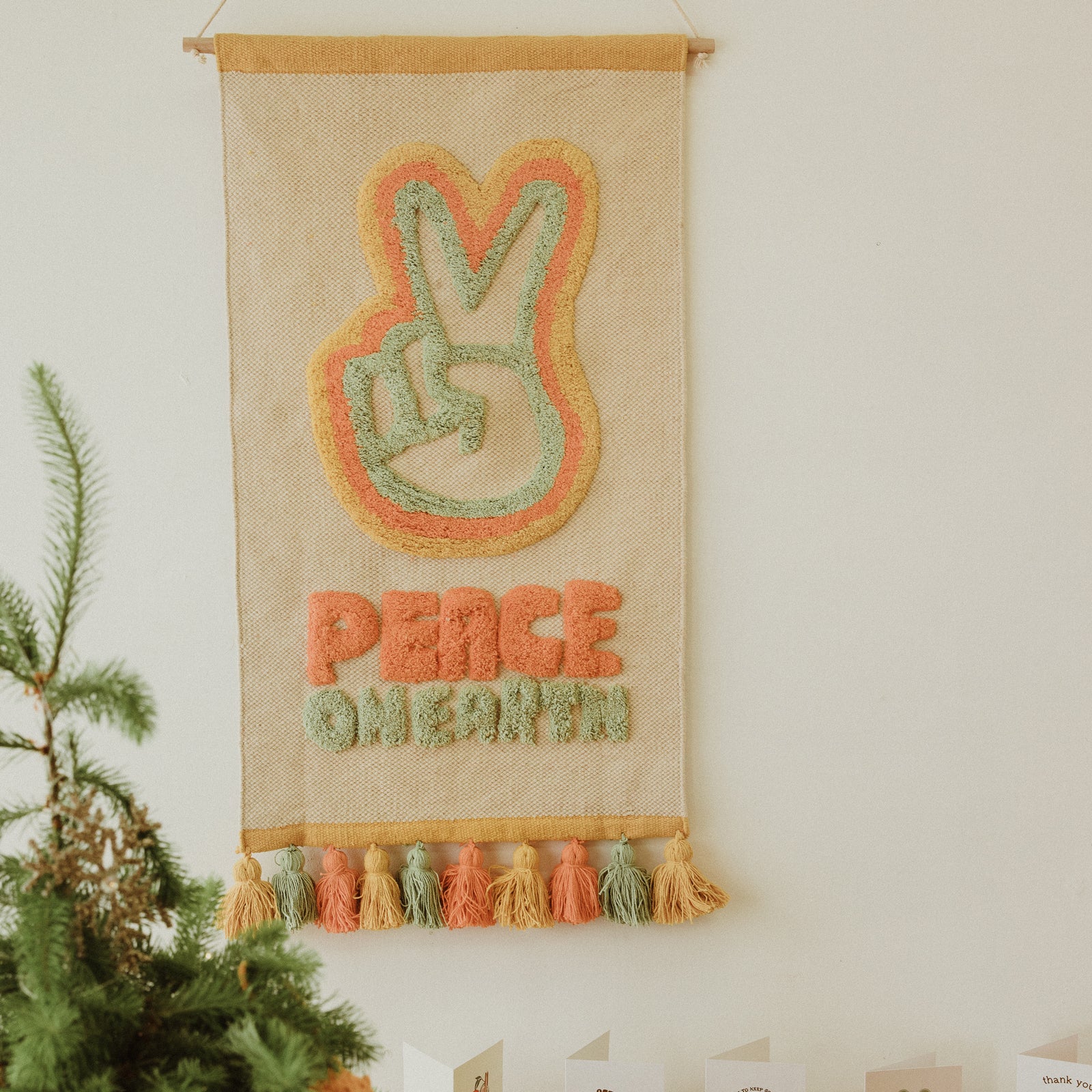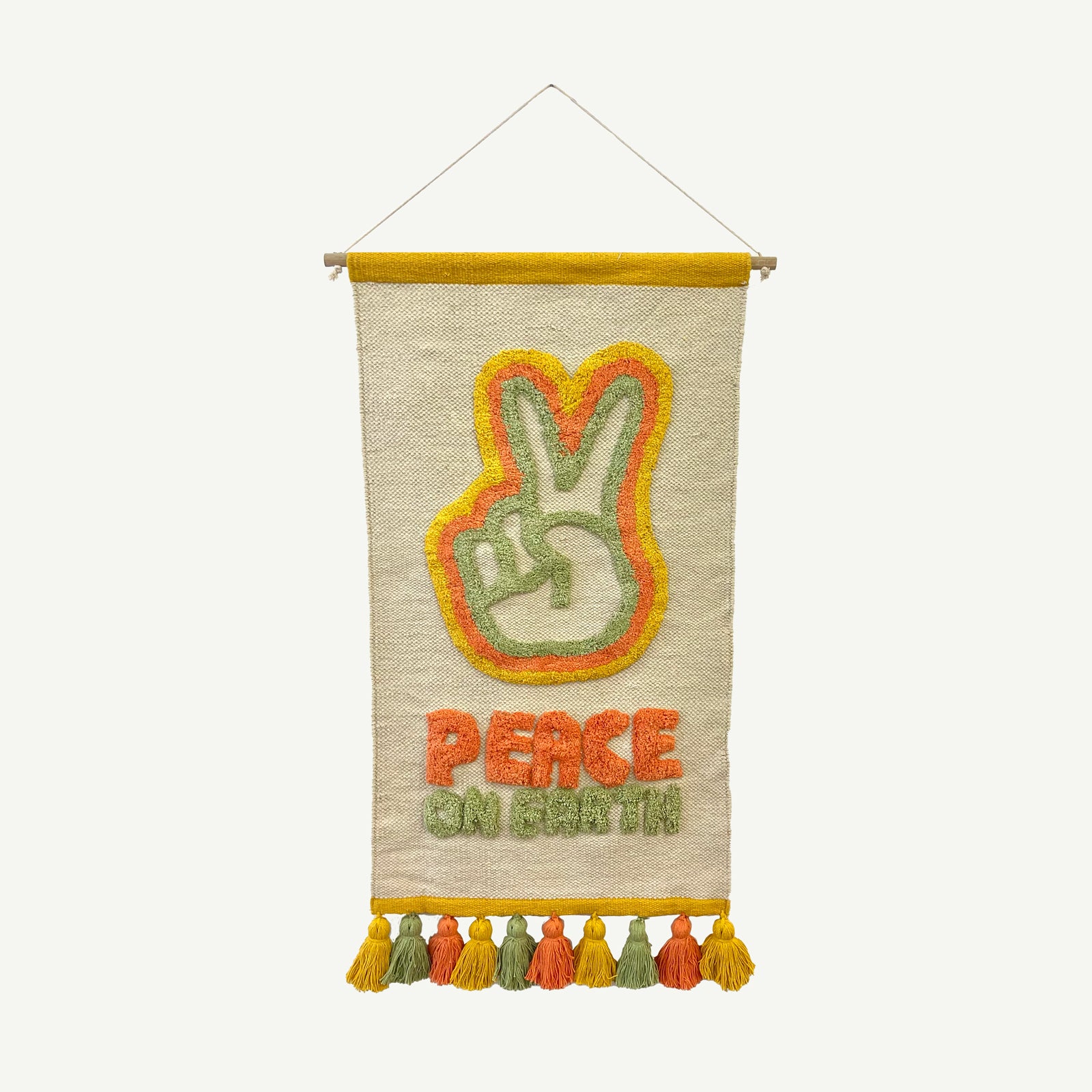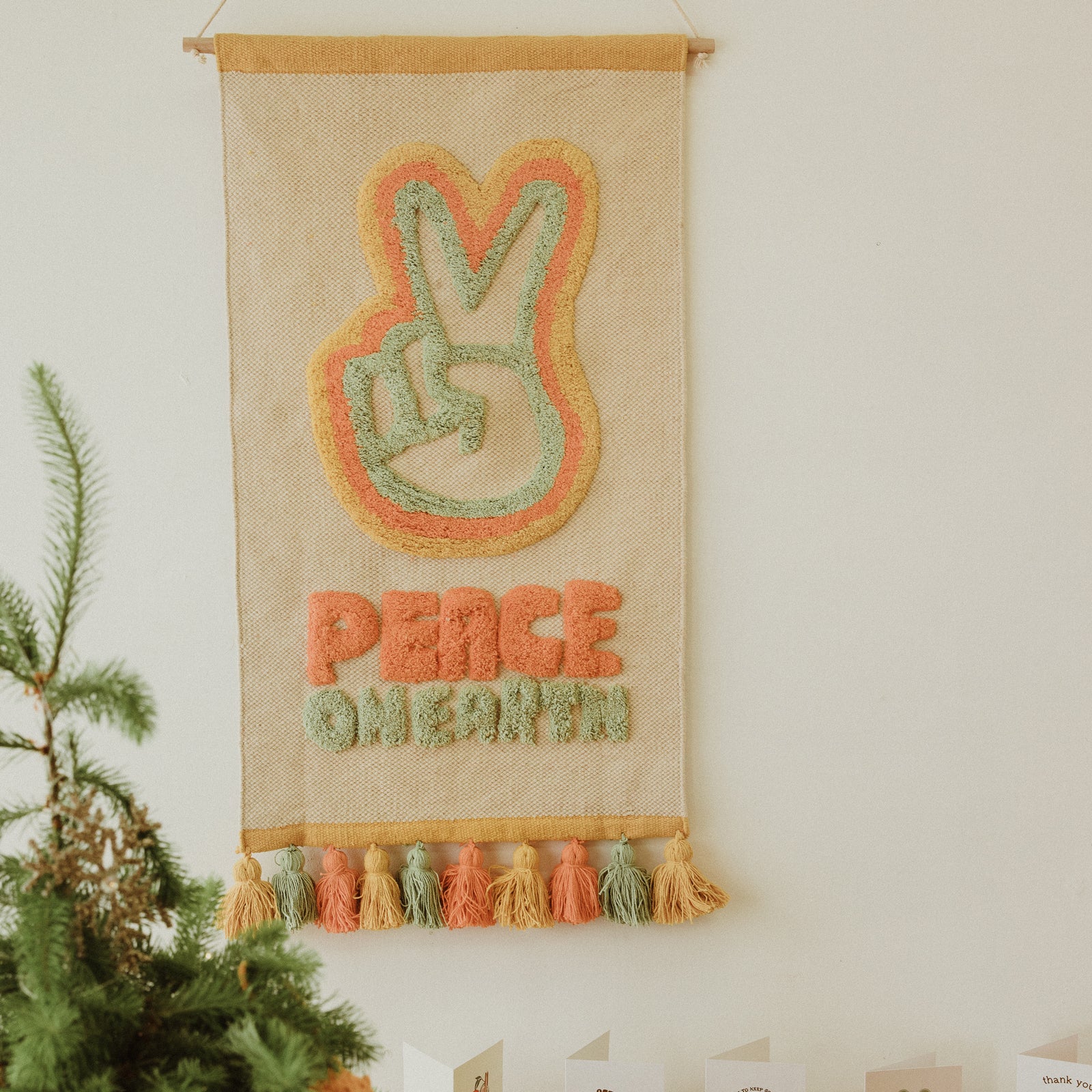 Peace On Earth Tufted Wall Hanging
Peace On Earth Christmas Wall Hanging.
Get positively festive.
The cotton tufted wall hanging with chunky tassles will compliment your retro inspired nursery and kids bedrooms, playrooms and entry.
Details:
Wooden rail at top with adjustable hanging rope
Approximately Measures: 100cm (with tassles) x 50cm
100% Cotton Tufting and embroidery
Festive tones that you can love all year round.

Made in India
I just love my new wall hanging displaying , "Peace on Earth" using natural fibres and dyes. What a great idea it was to display during Xmas. However, I intend to leave it up for its aesthetic appeal and for its worldwide, year long pertinent message to all!!!
I went to the opening of Banabee in Thirroul and was soooo excited to win the Lucky Door Prize.
May it spread Peace to all, always. 🤗