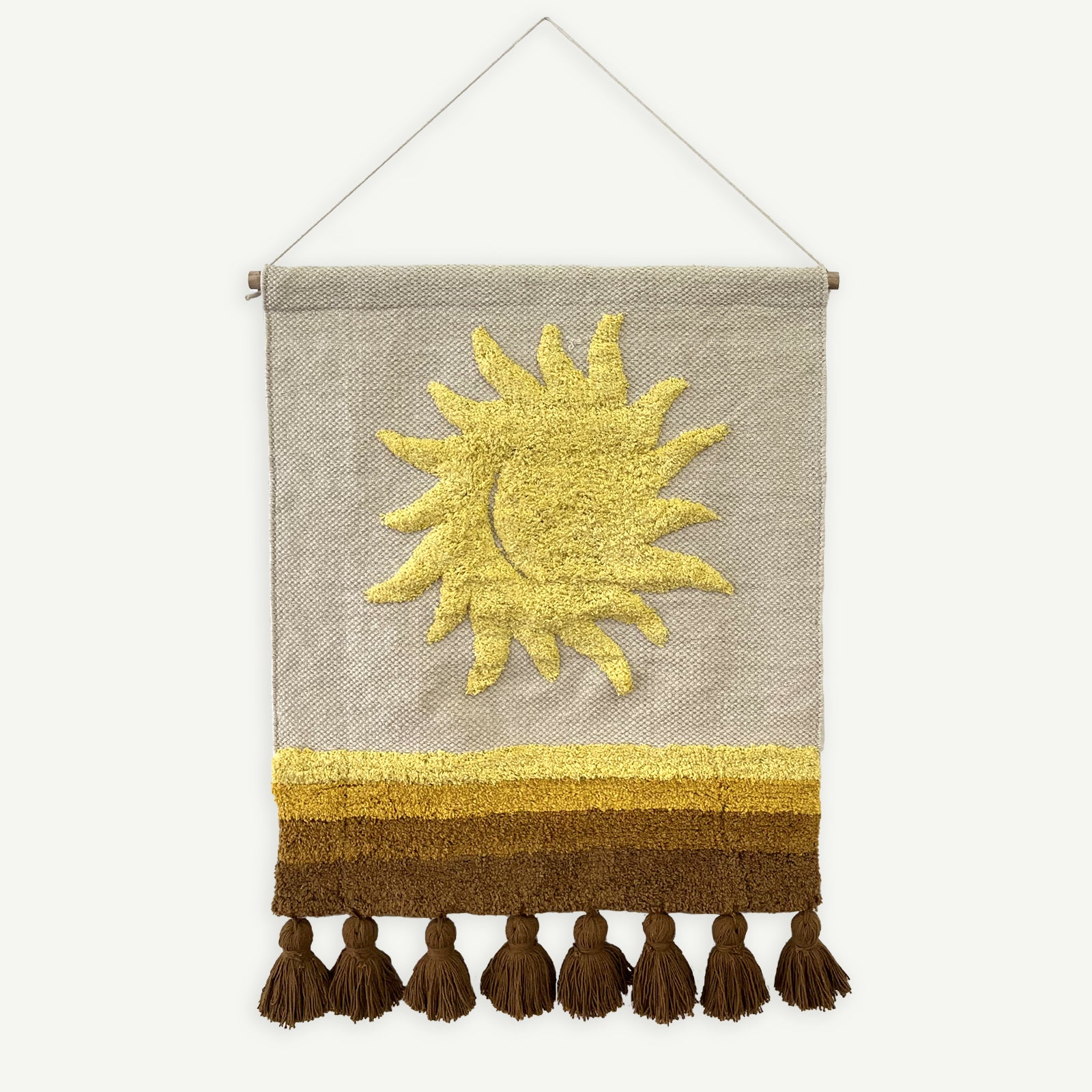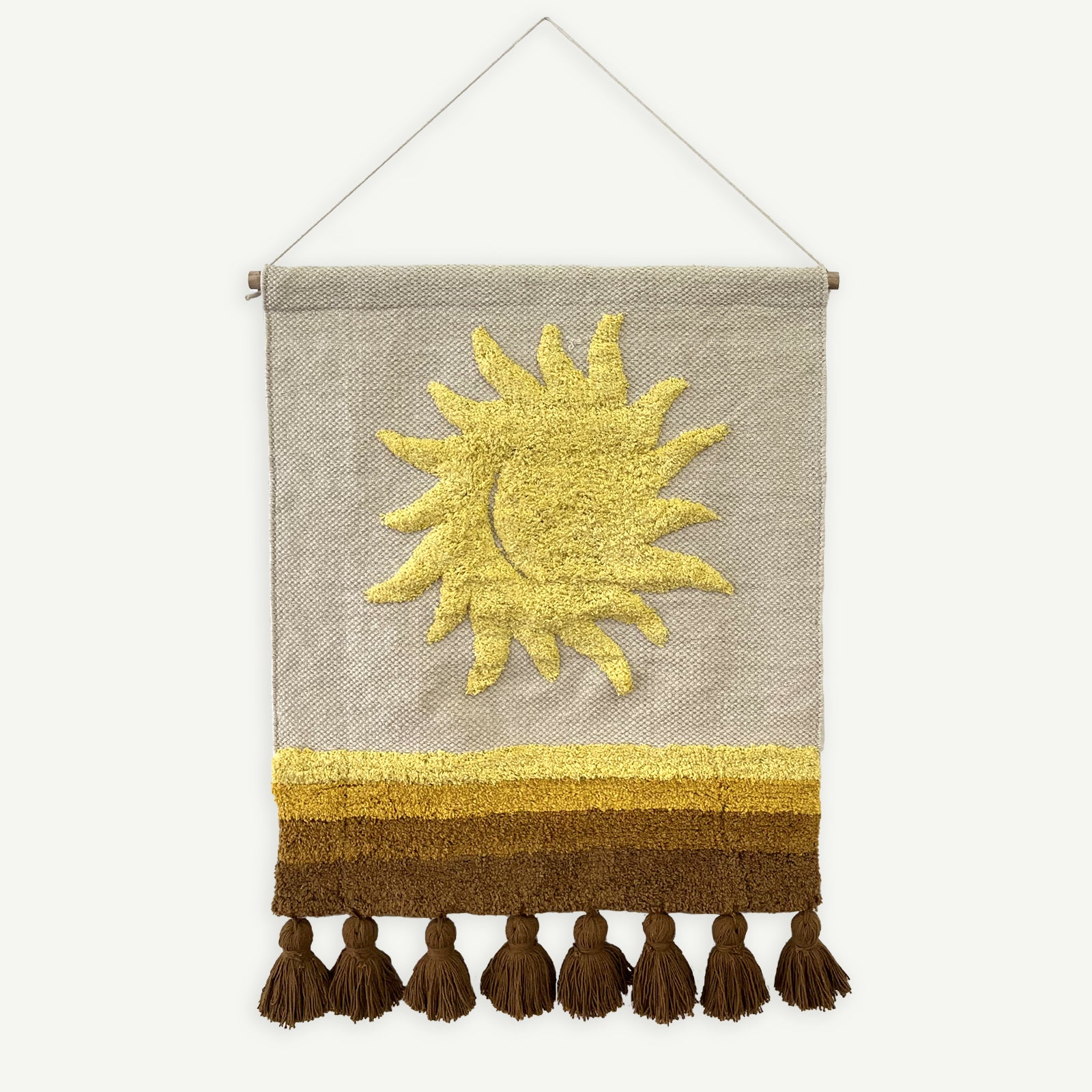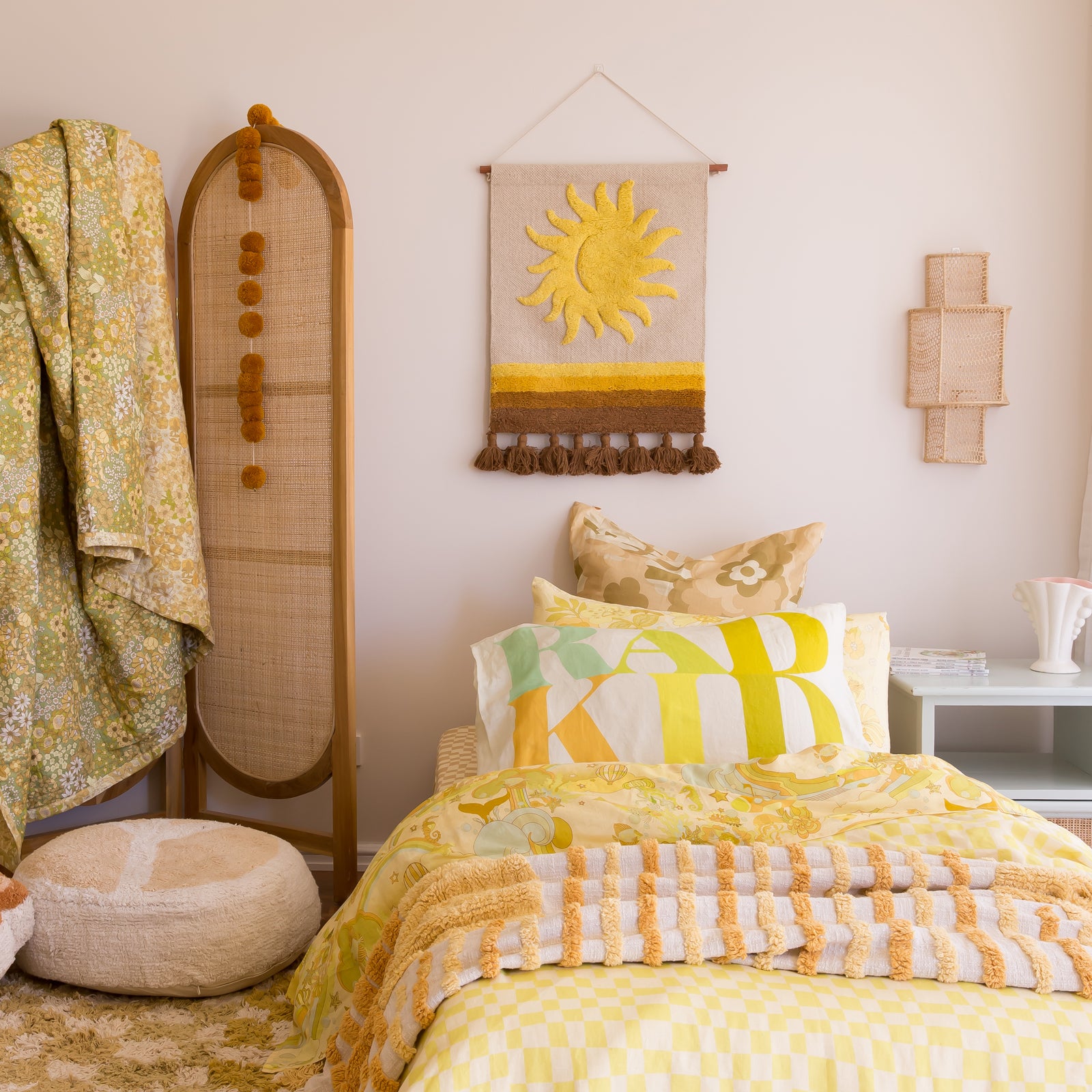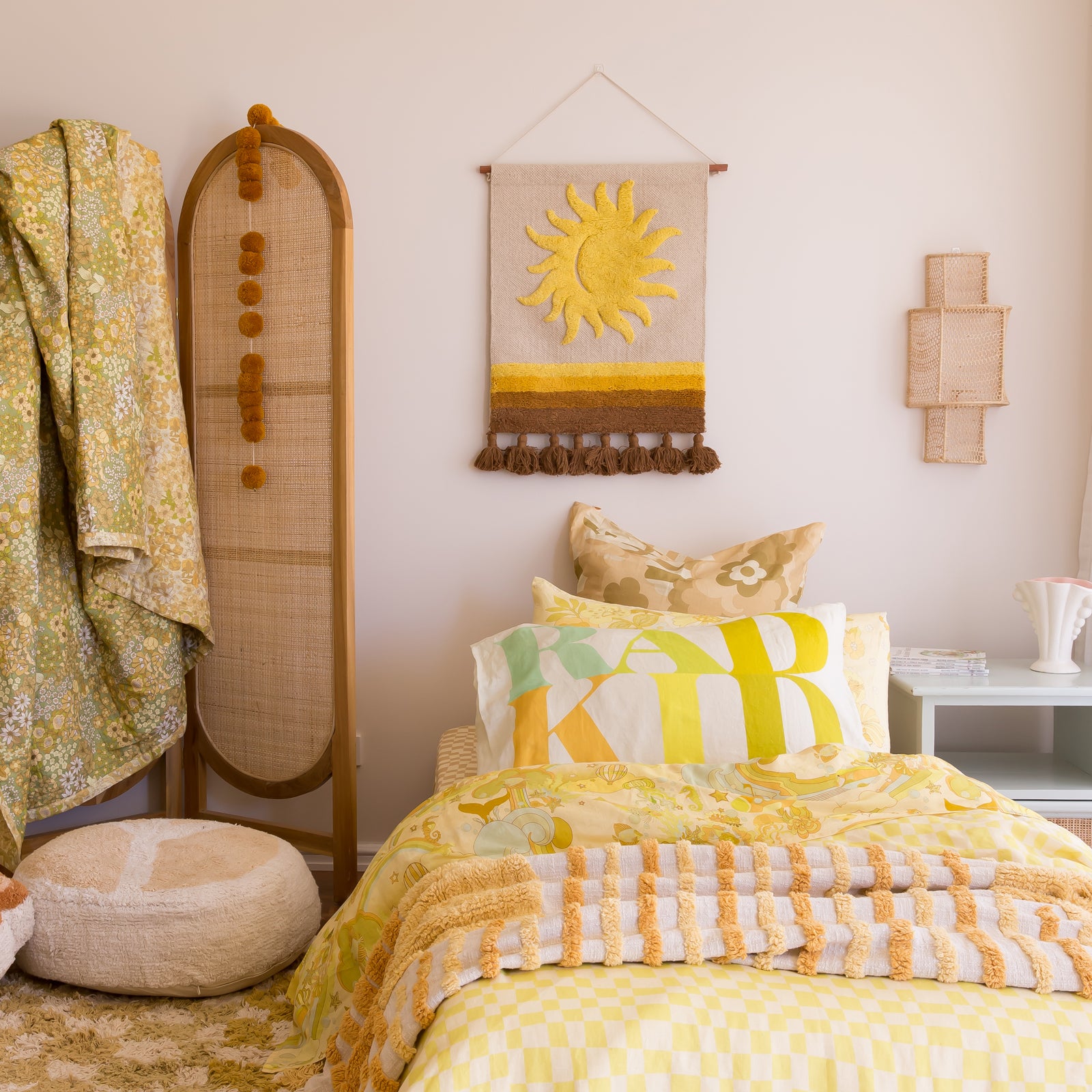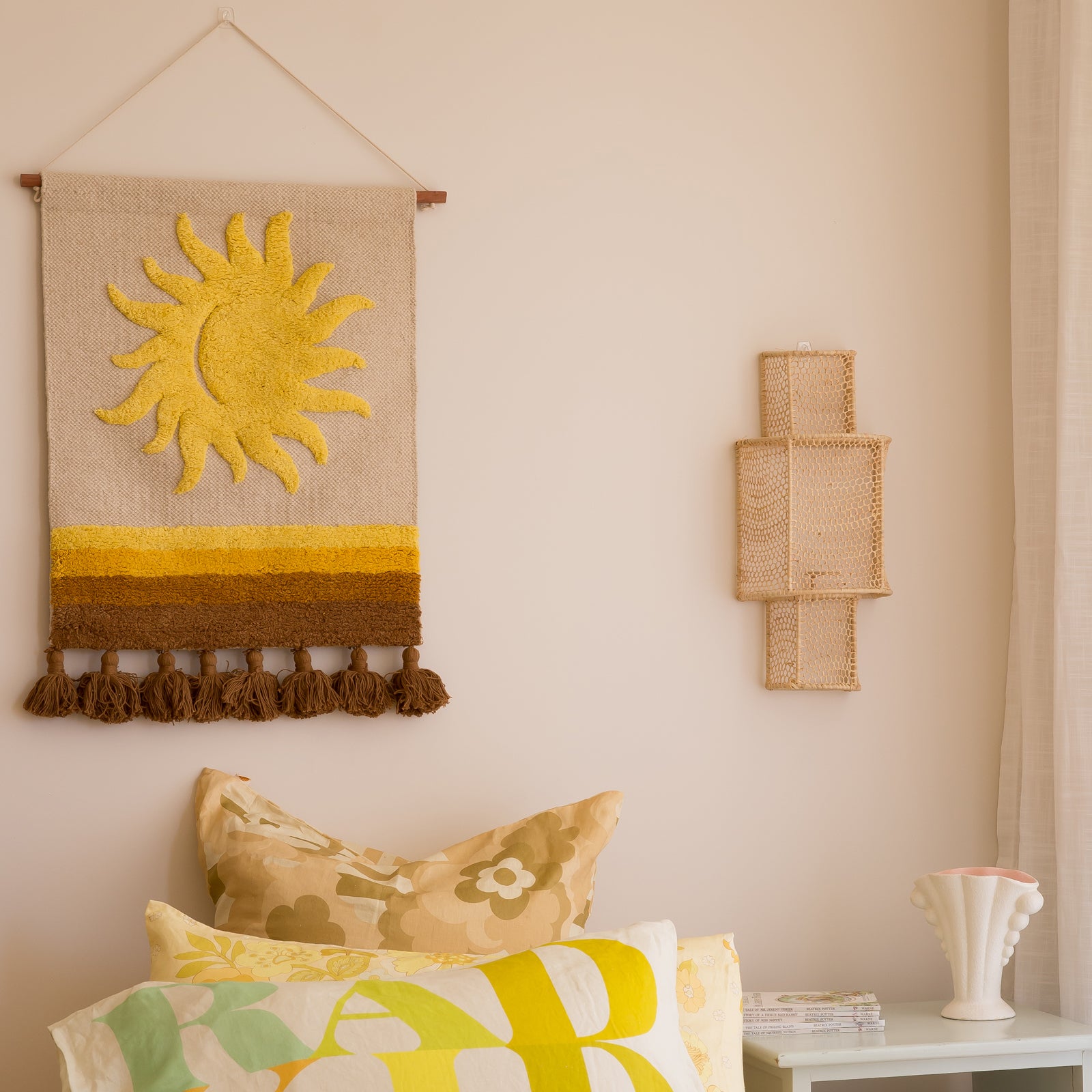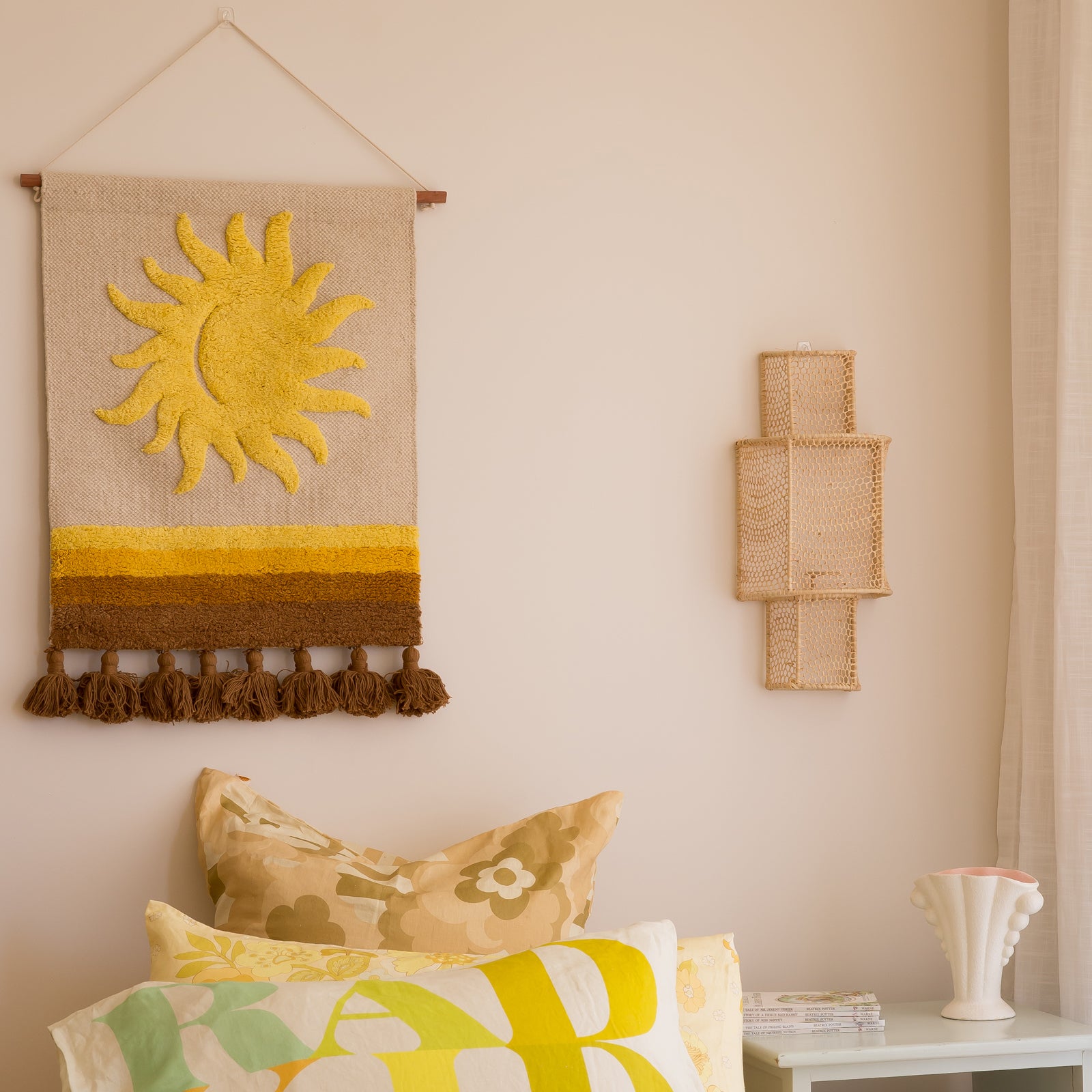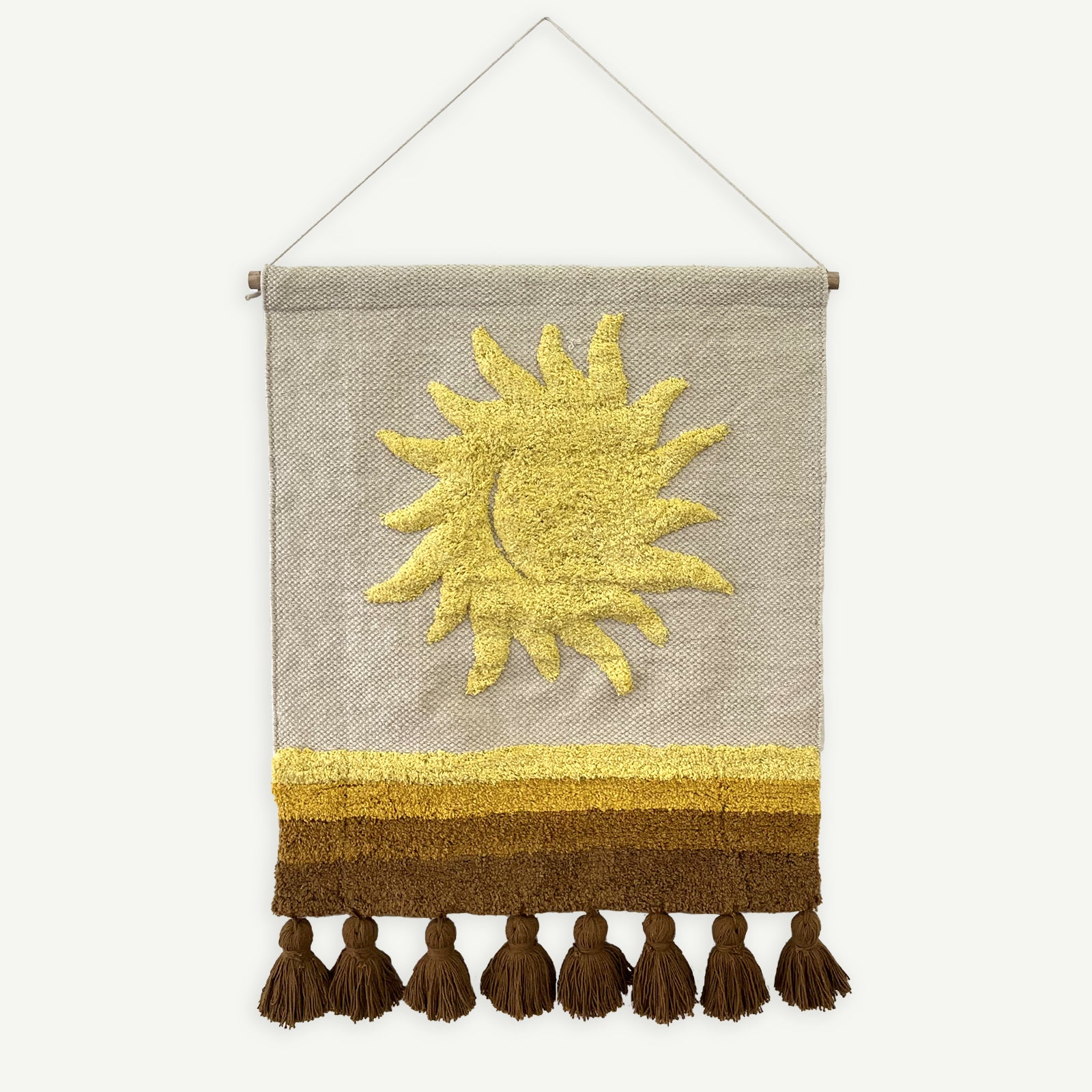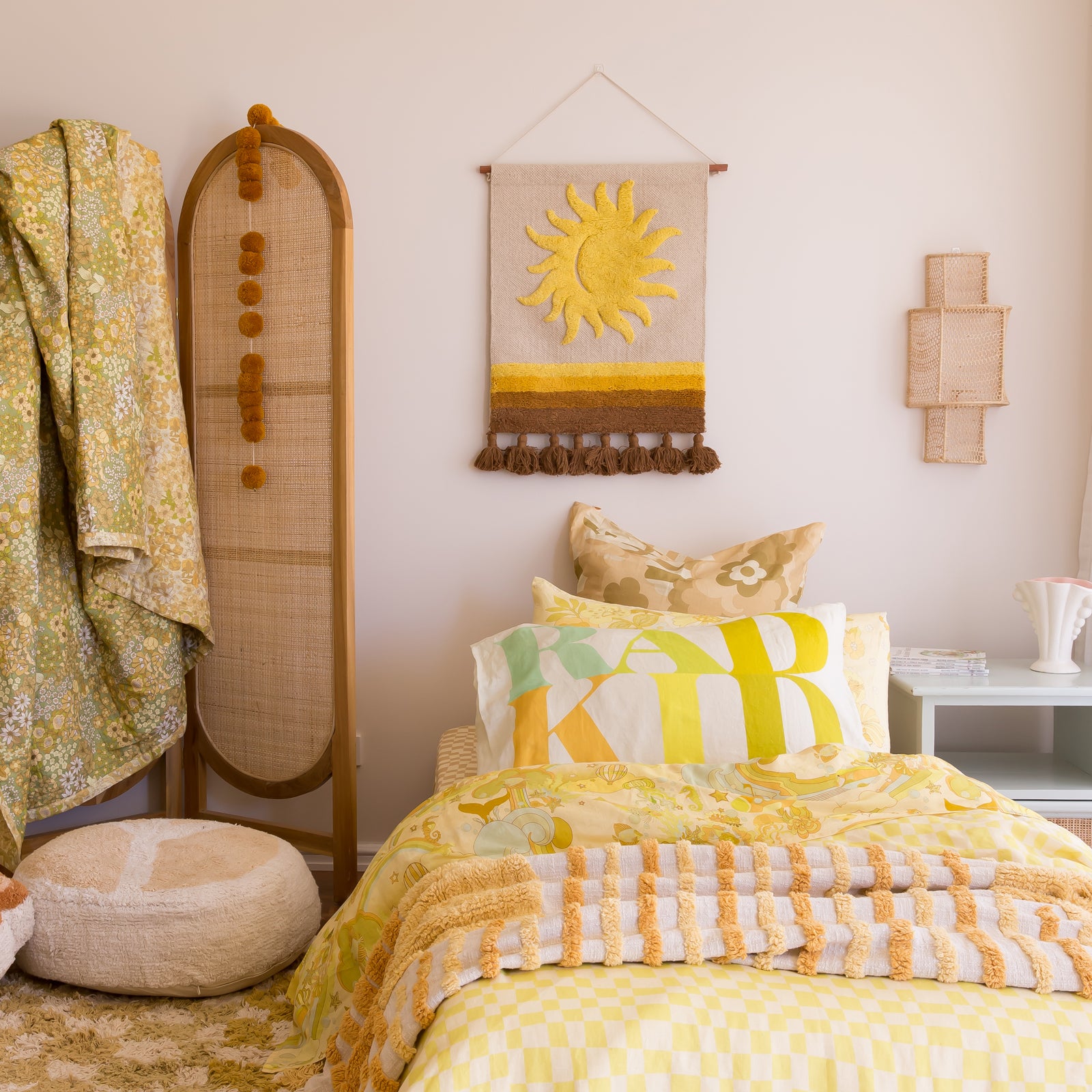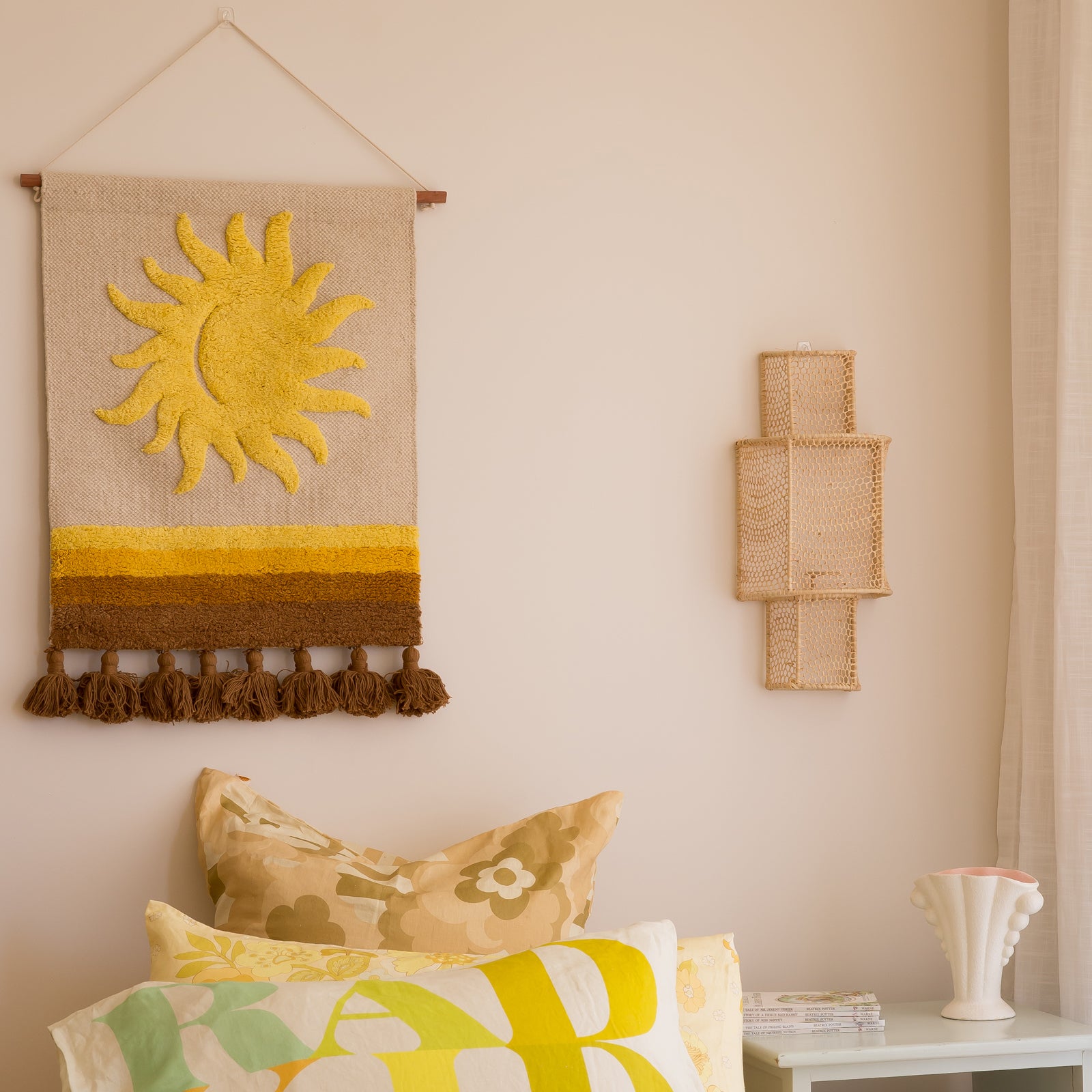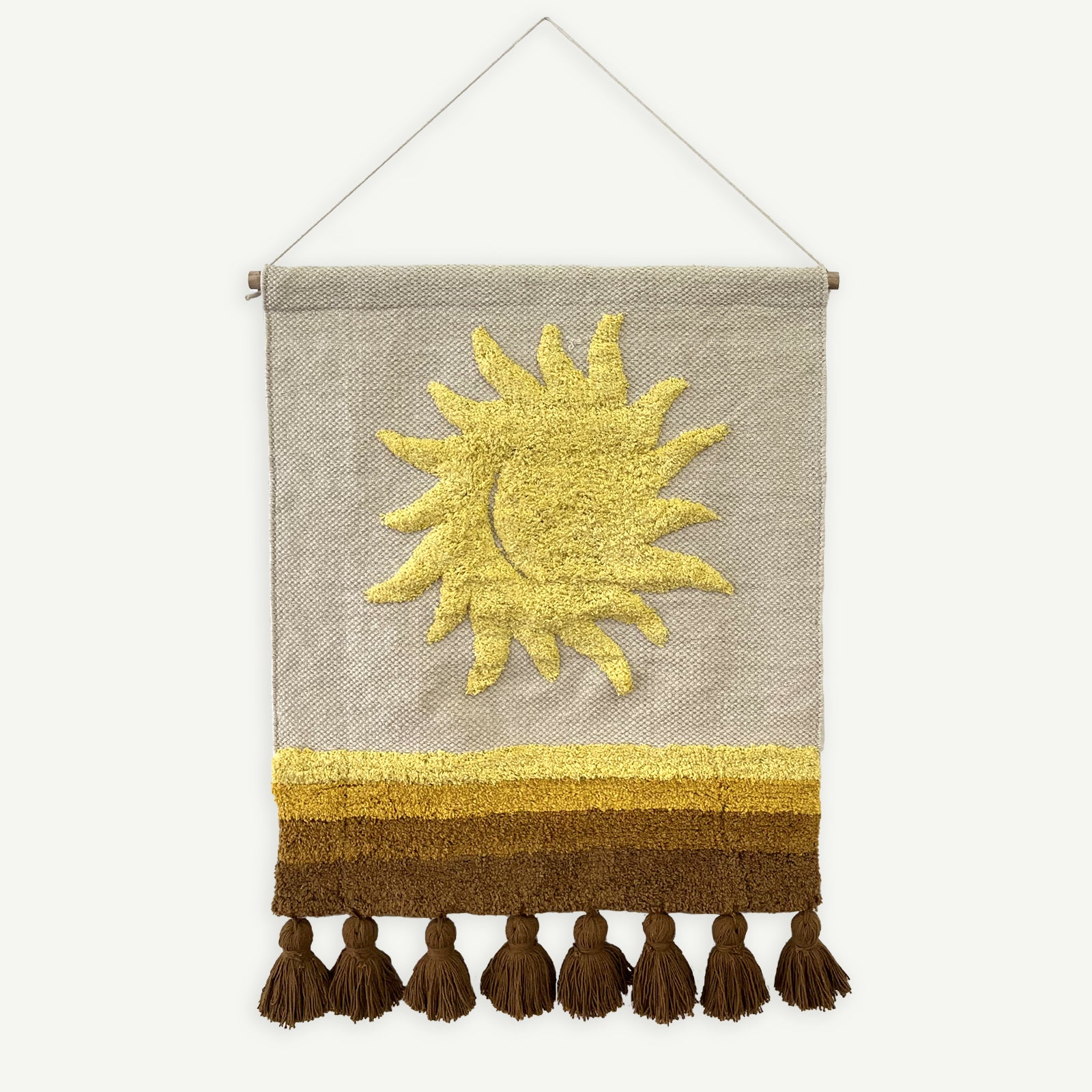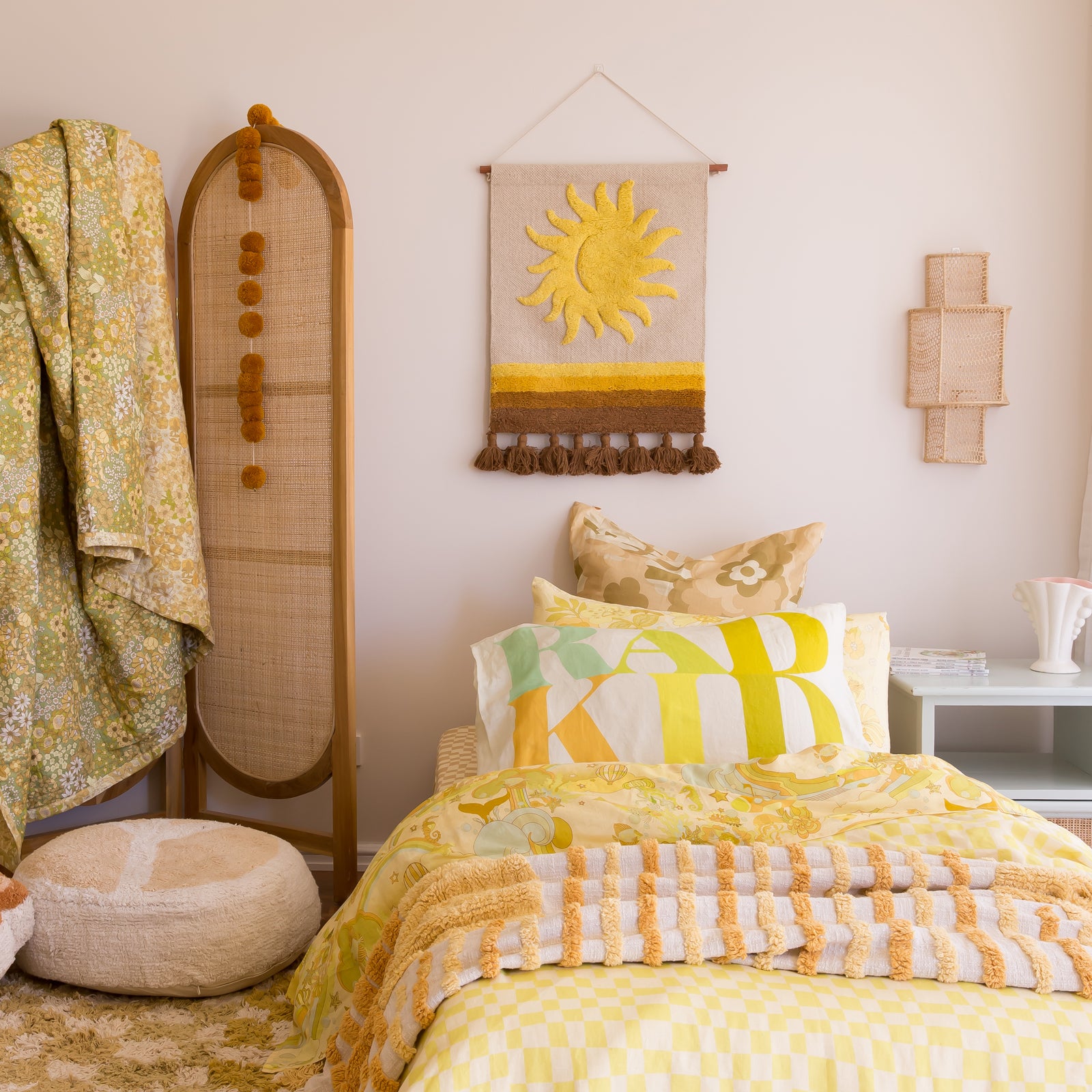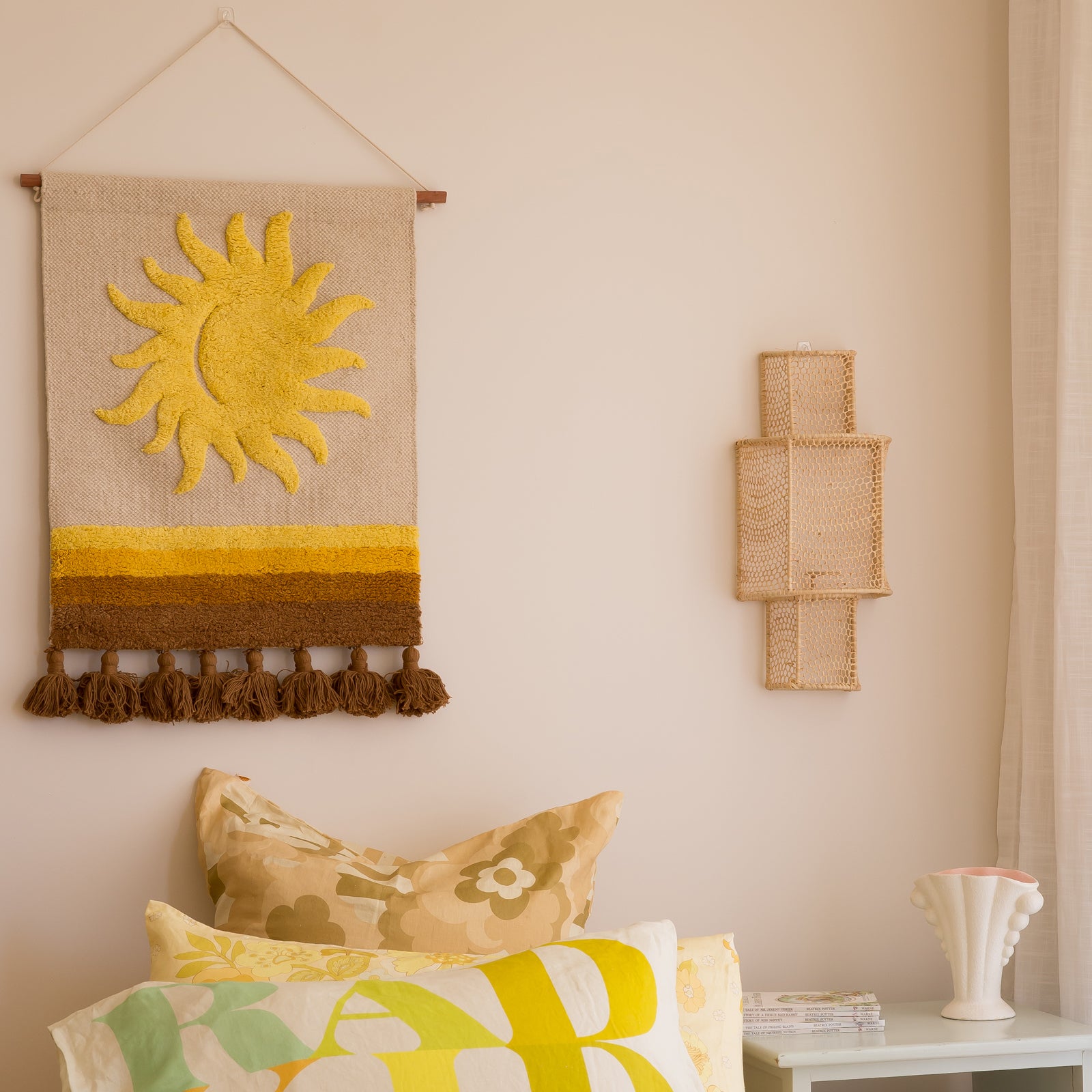 Sundial Wall Hanging - Small
Sundial Tufted Wall Hanging for your little ones bedroom or play space.
Tufted with sunny lemon and rich natural tones, this wall hanging bring light and life to any space whilst tying in natural woodgrains and bamboo within the space. 

Easy to style and enjoy.
Details

100% Cotton  
Lemon, sunhshine, tangerine and browns.

The cotton tufted wall hanging with chunky tassles 
Wooden rail at top with adjustable hanging rope

Approximately Measures: 70cm (with tassles) x 50cm
Made in India