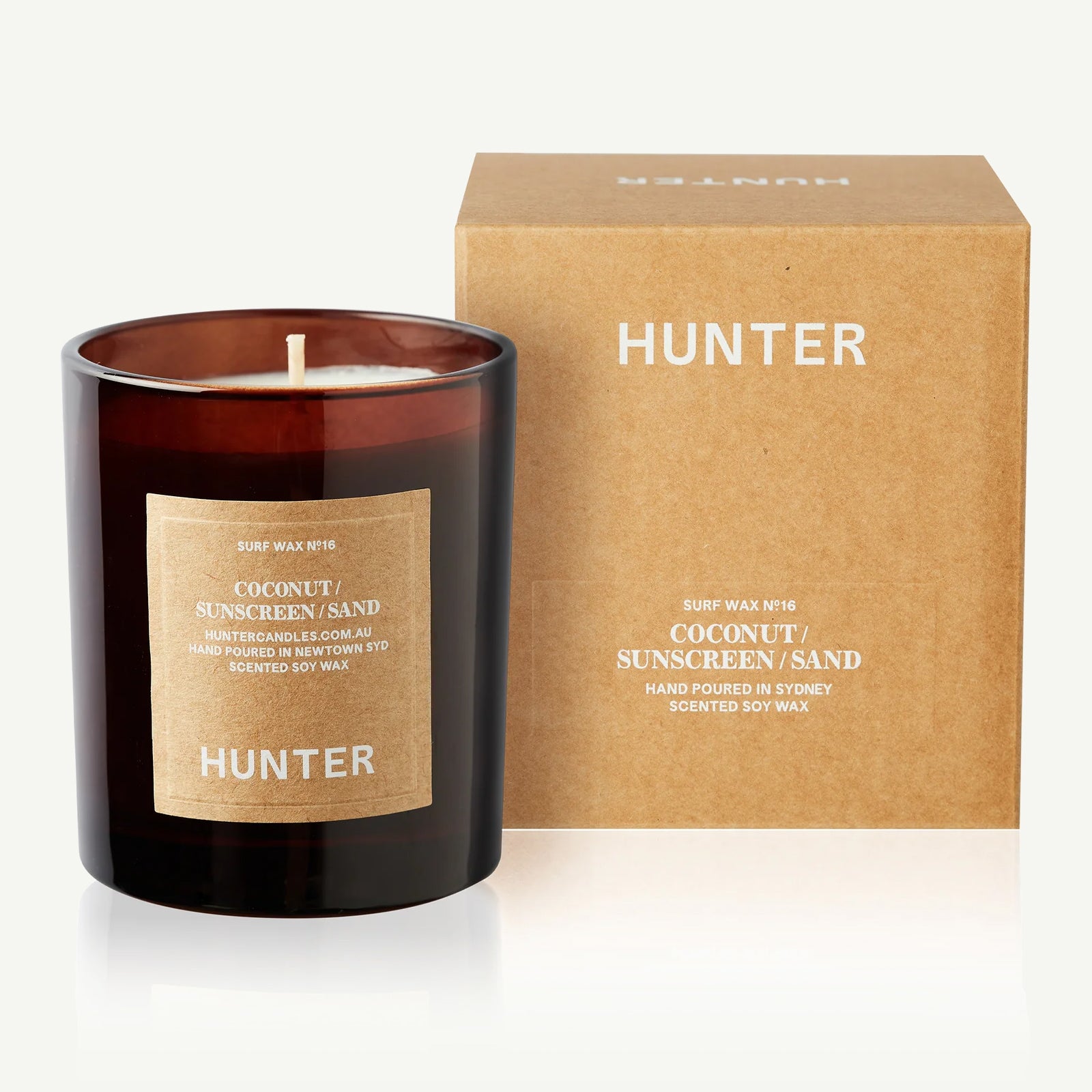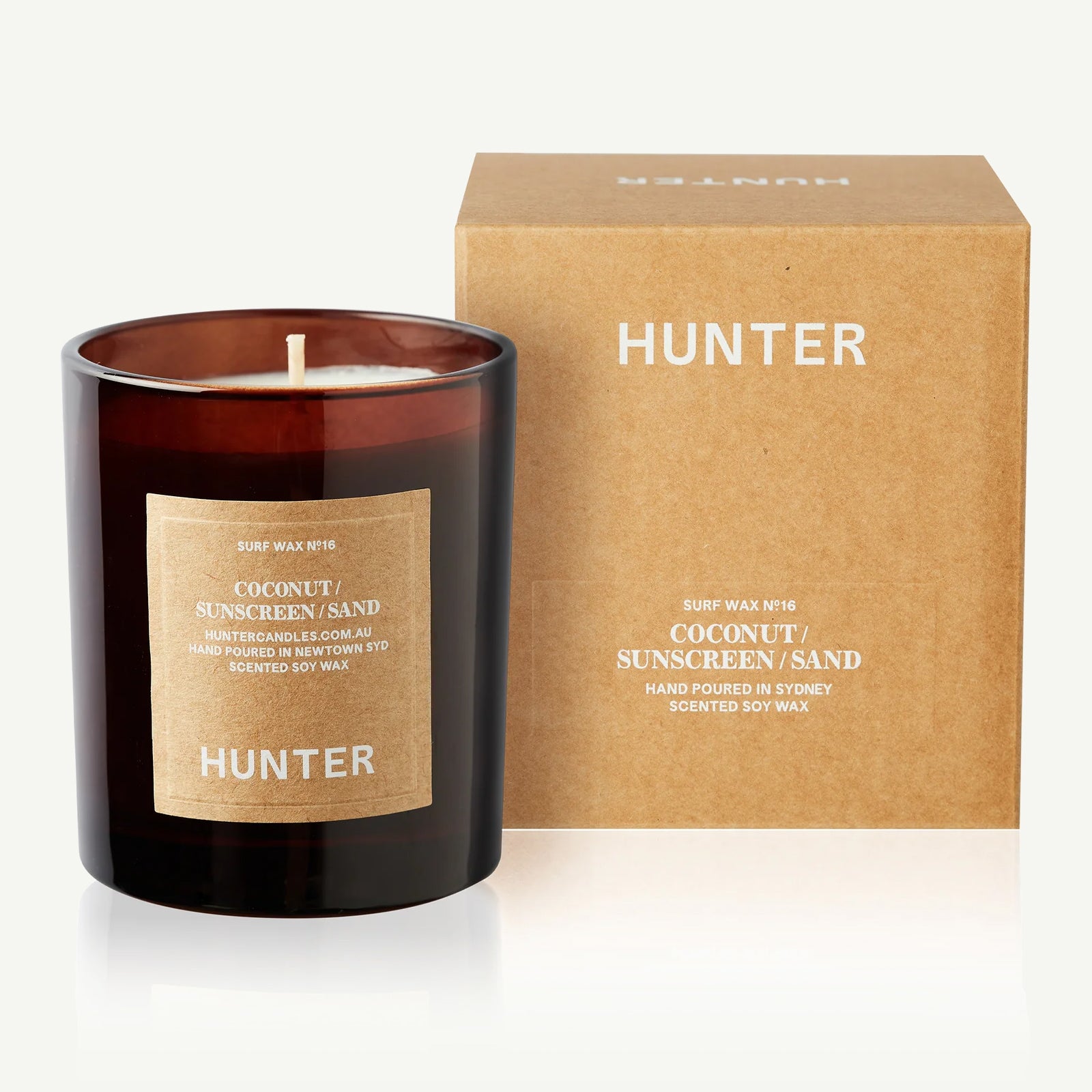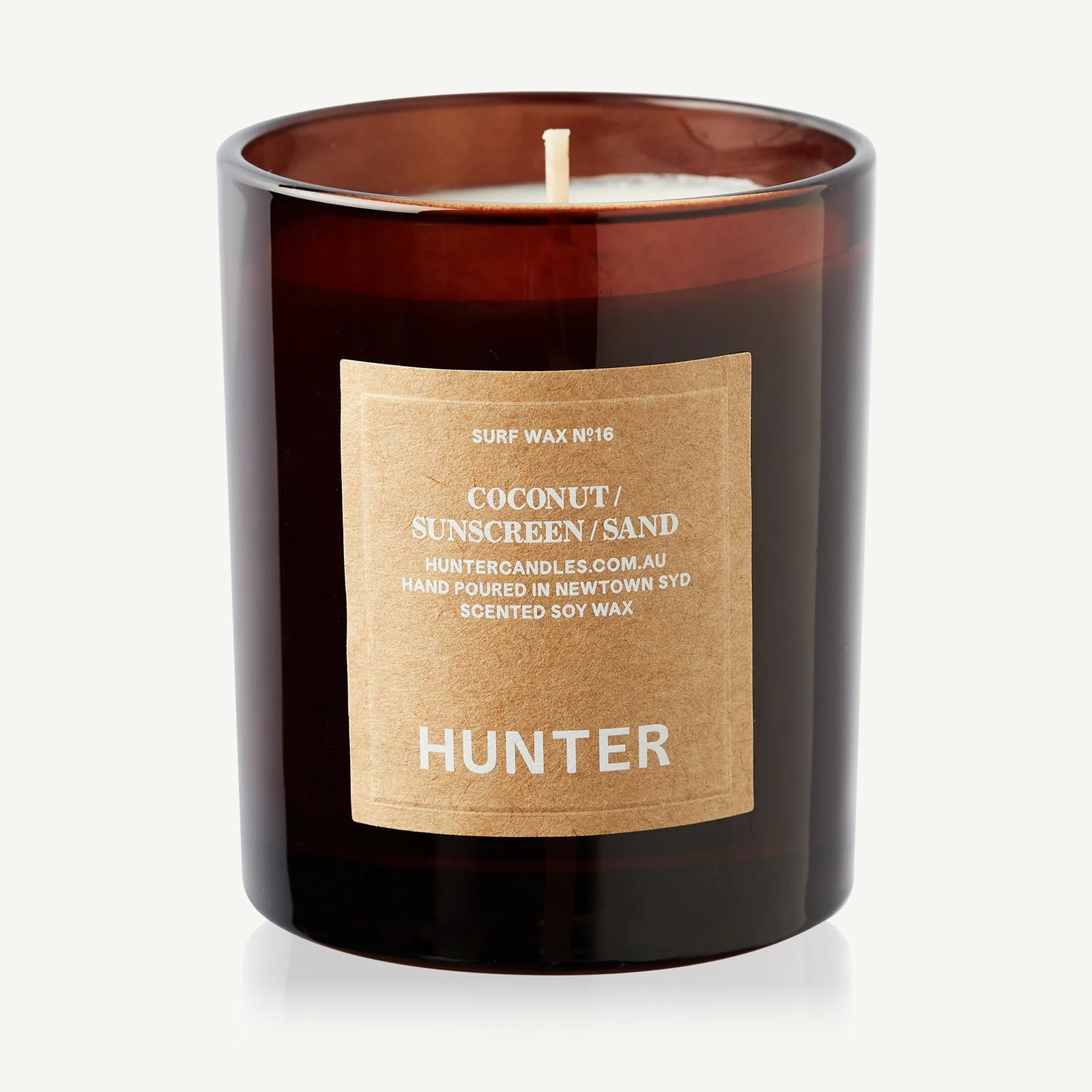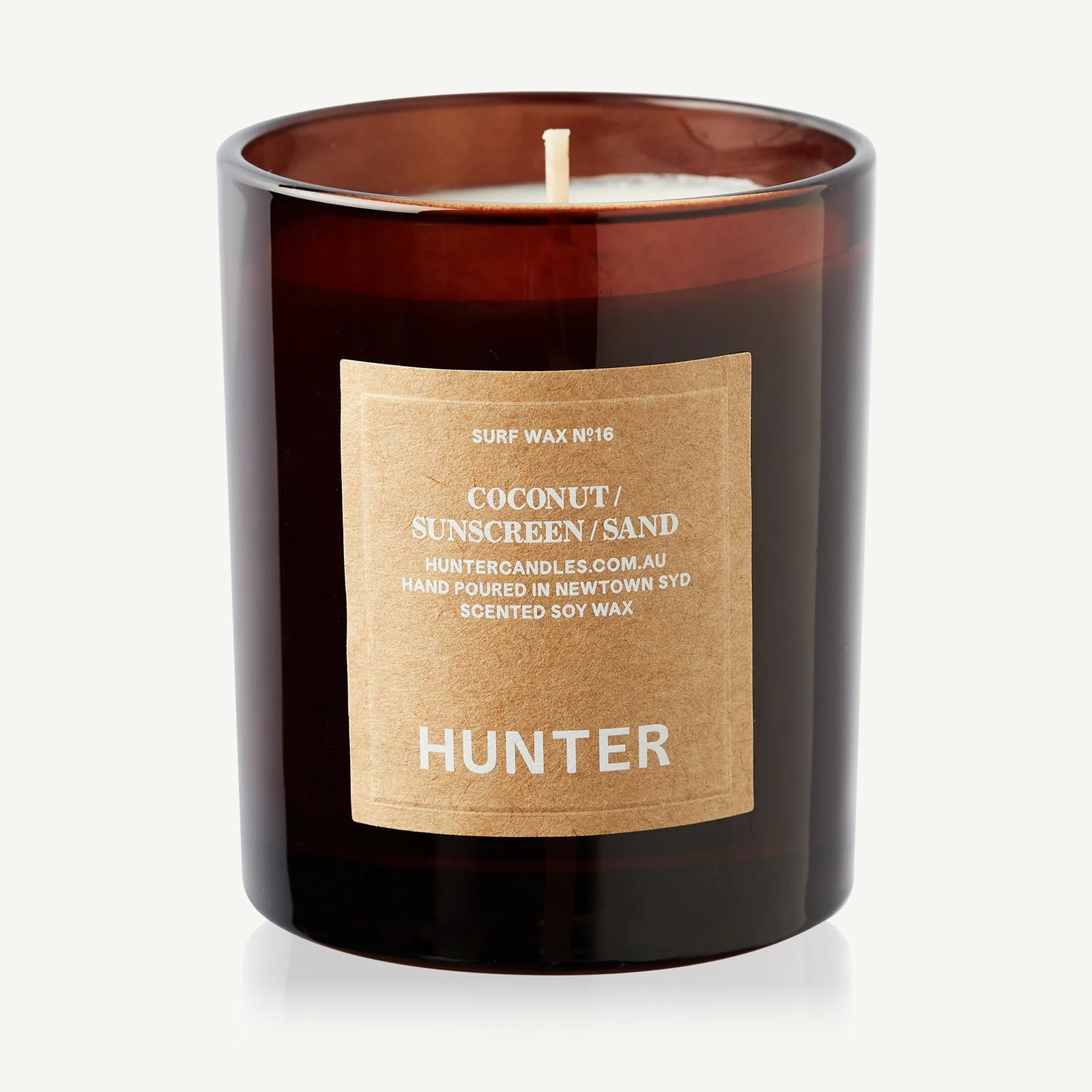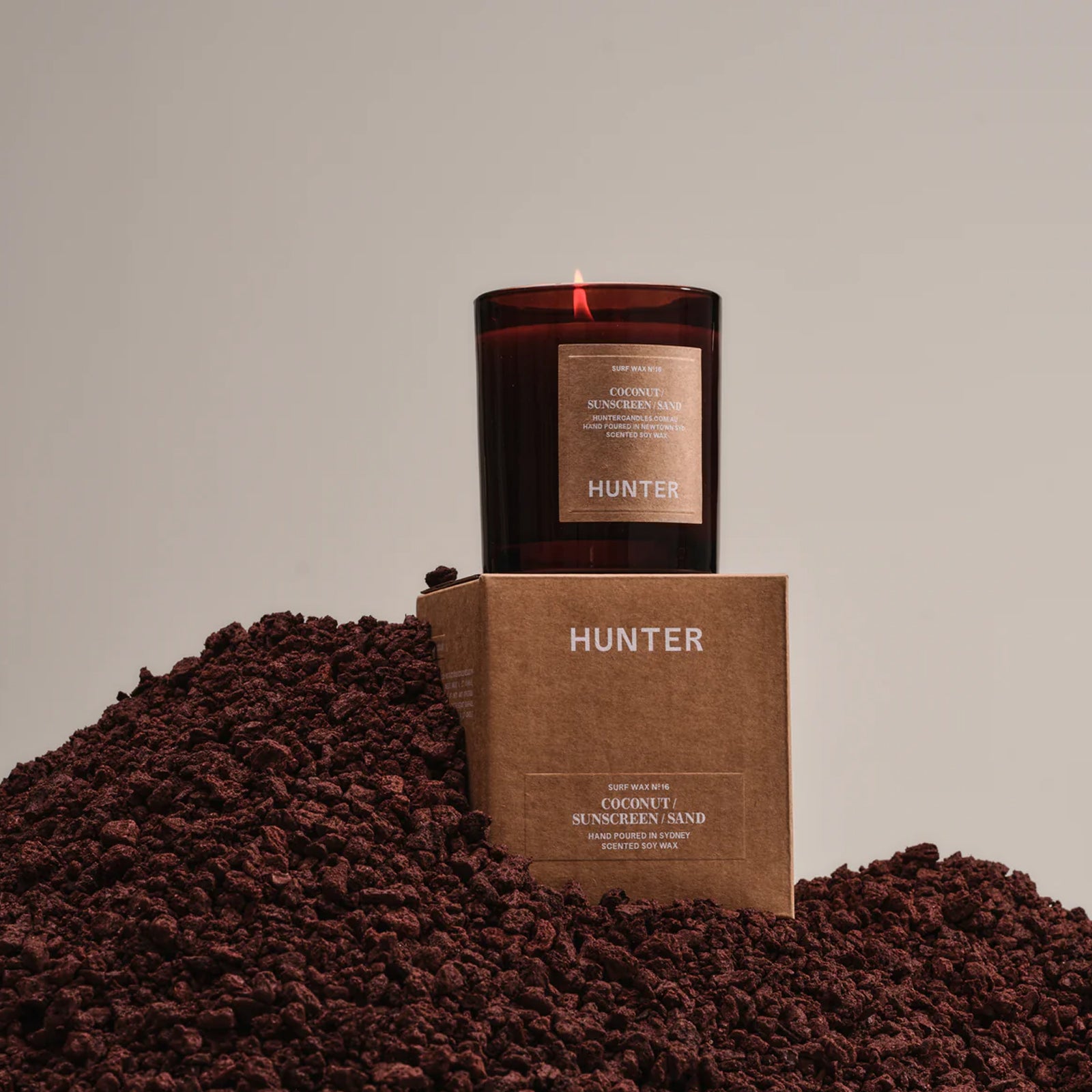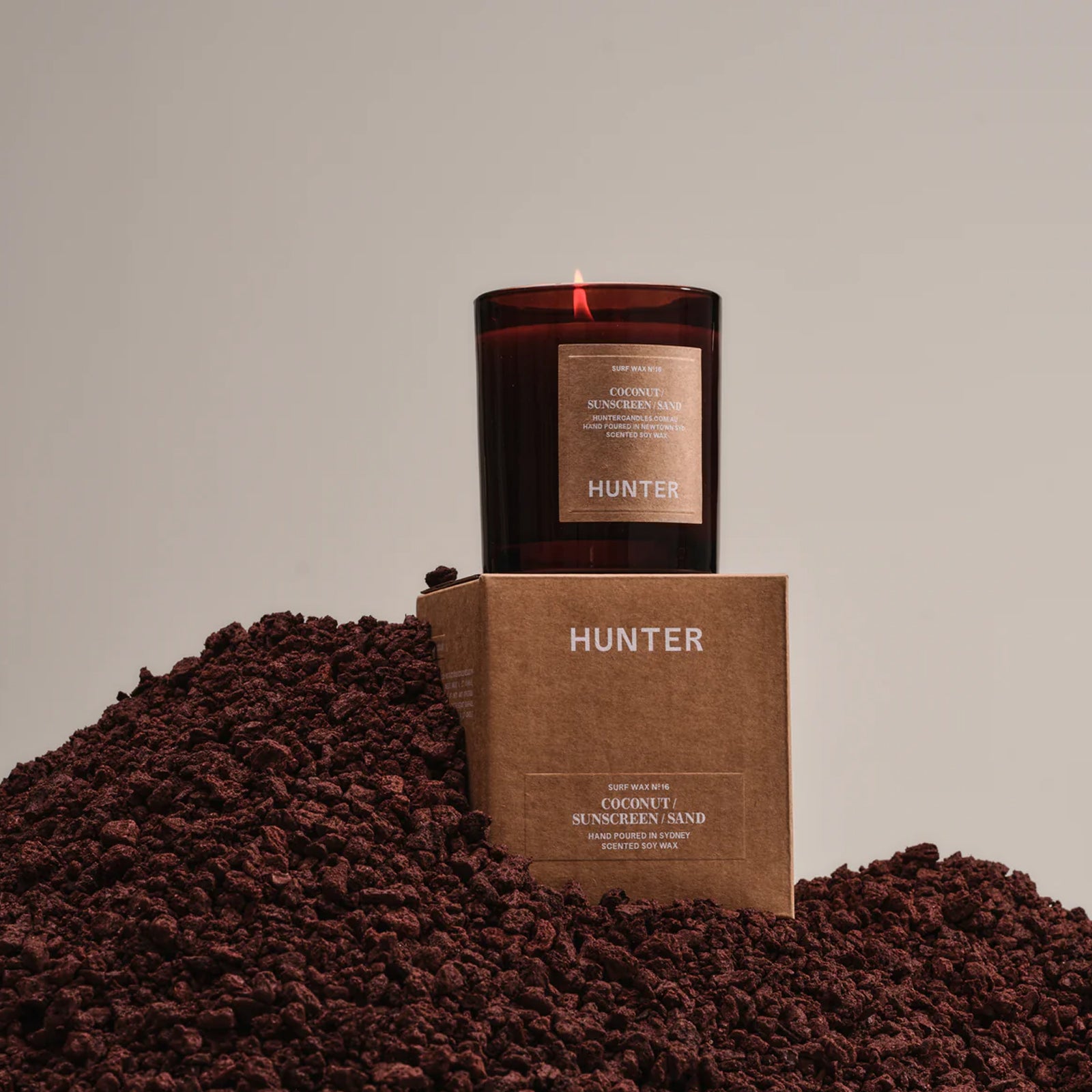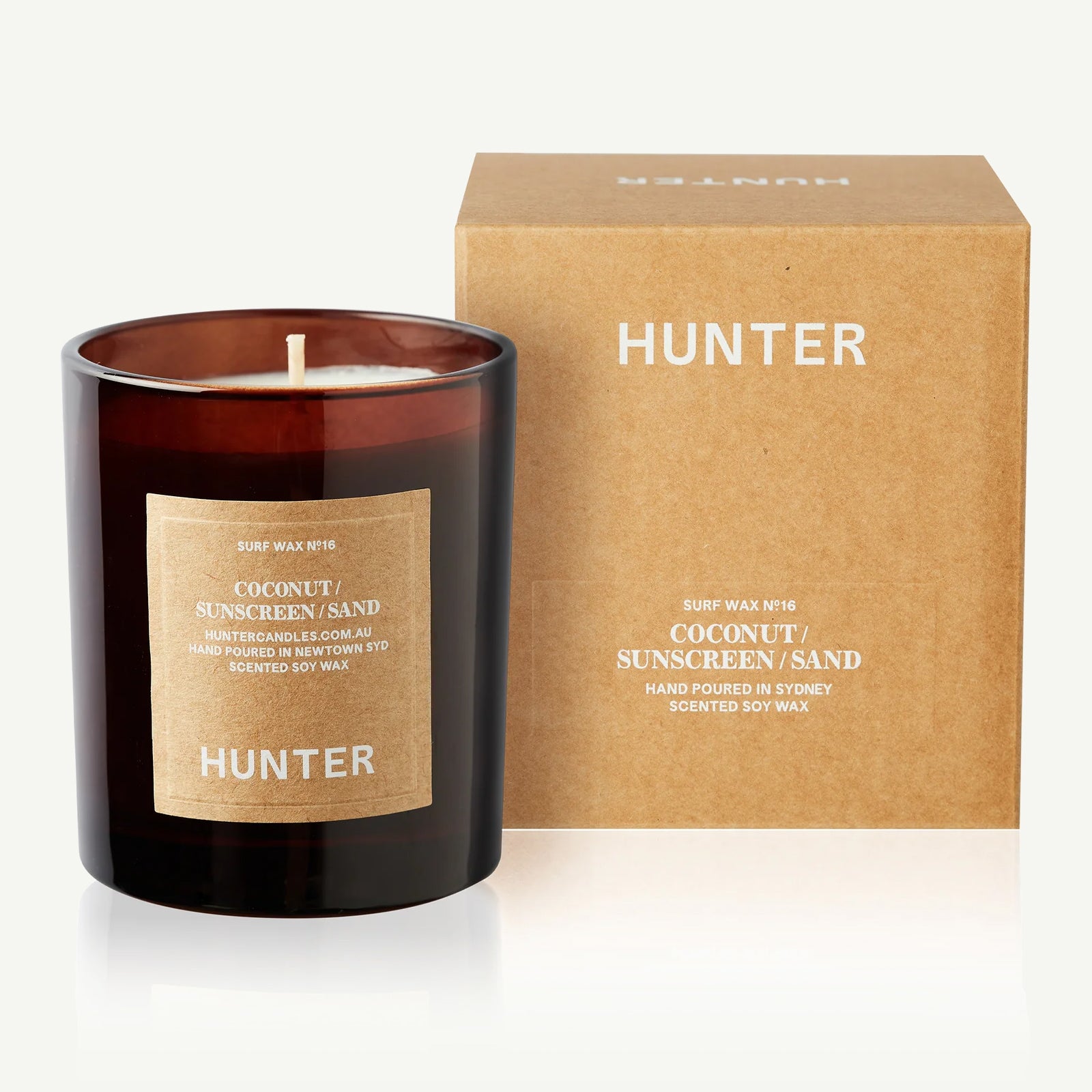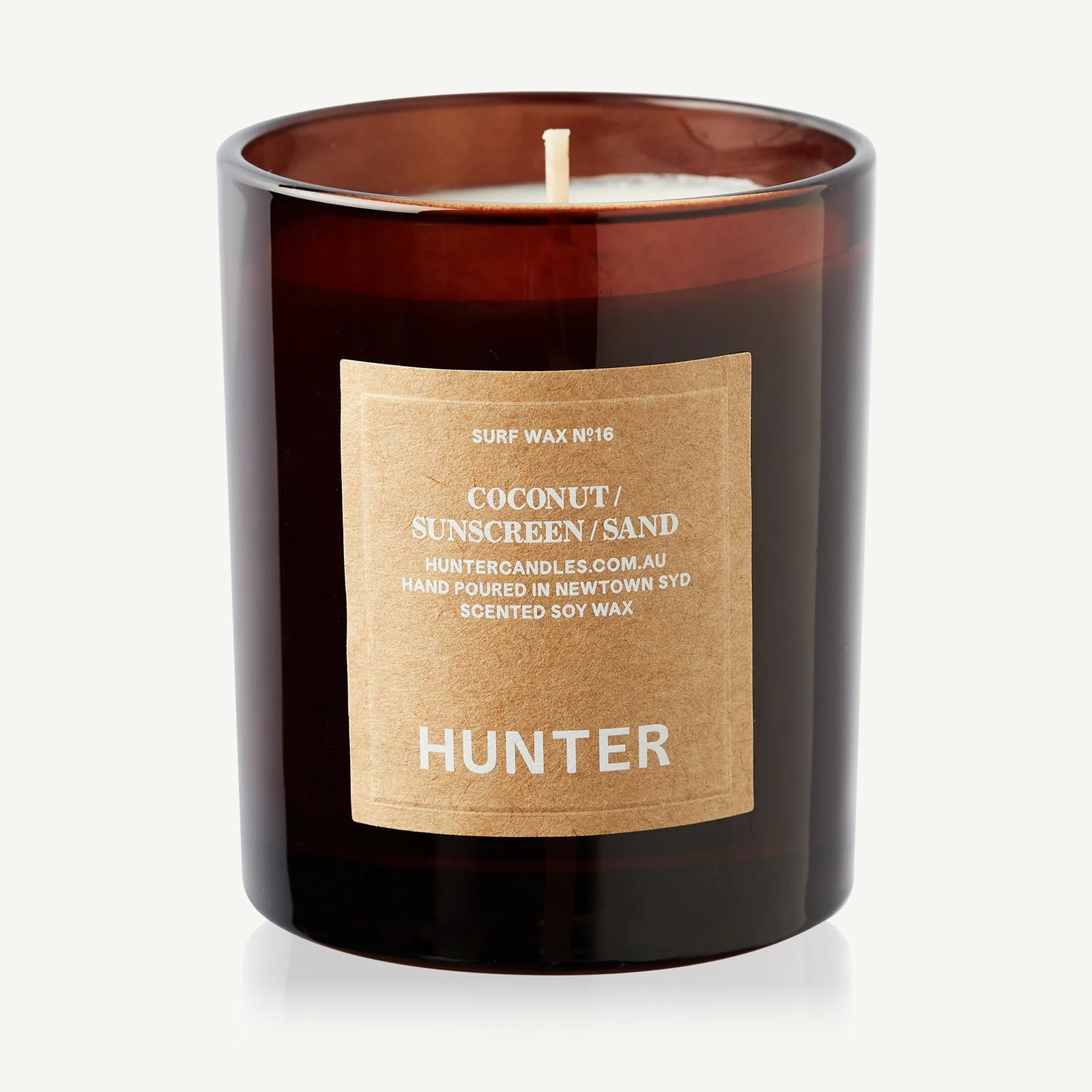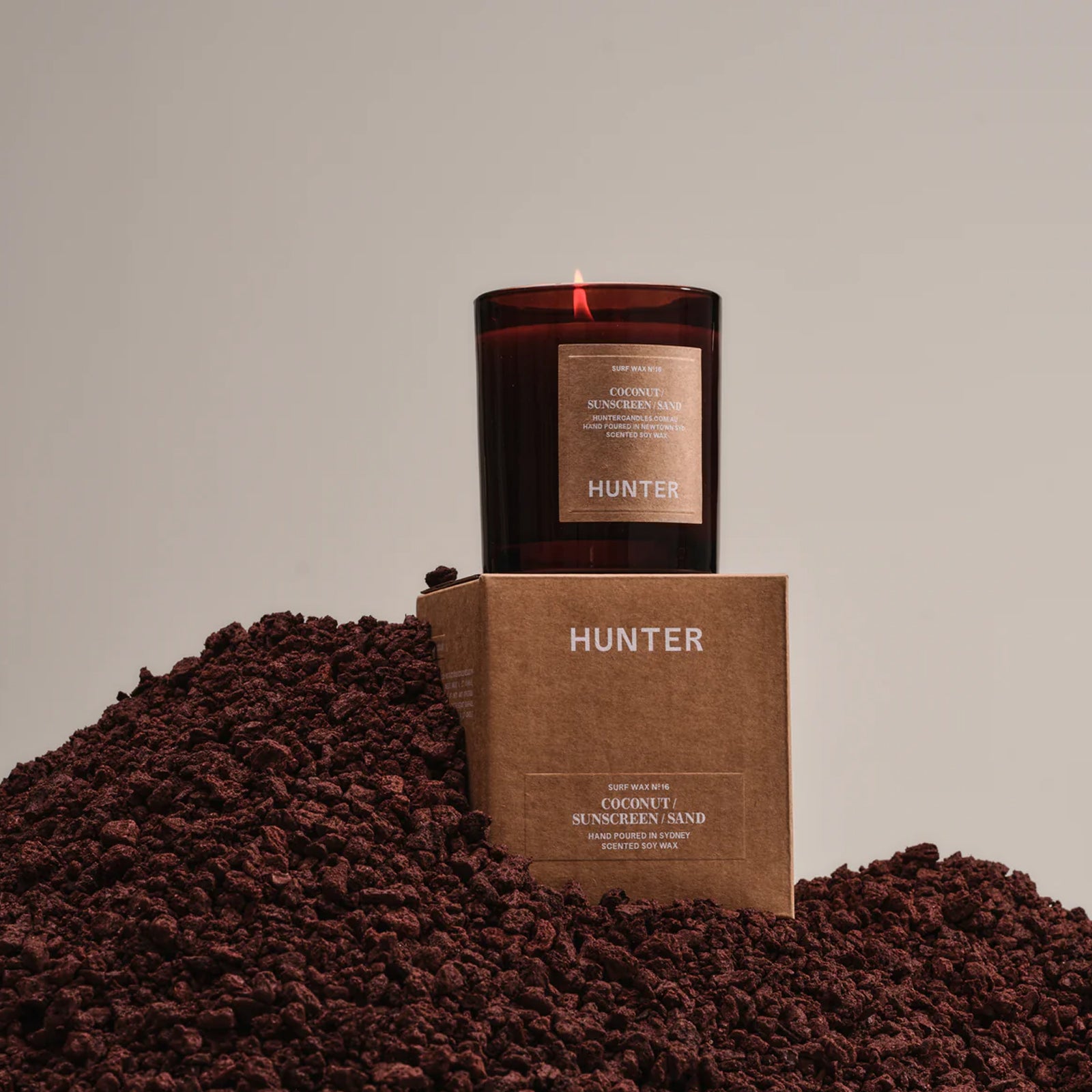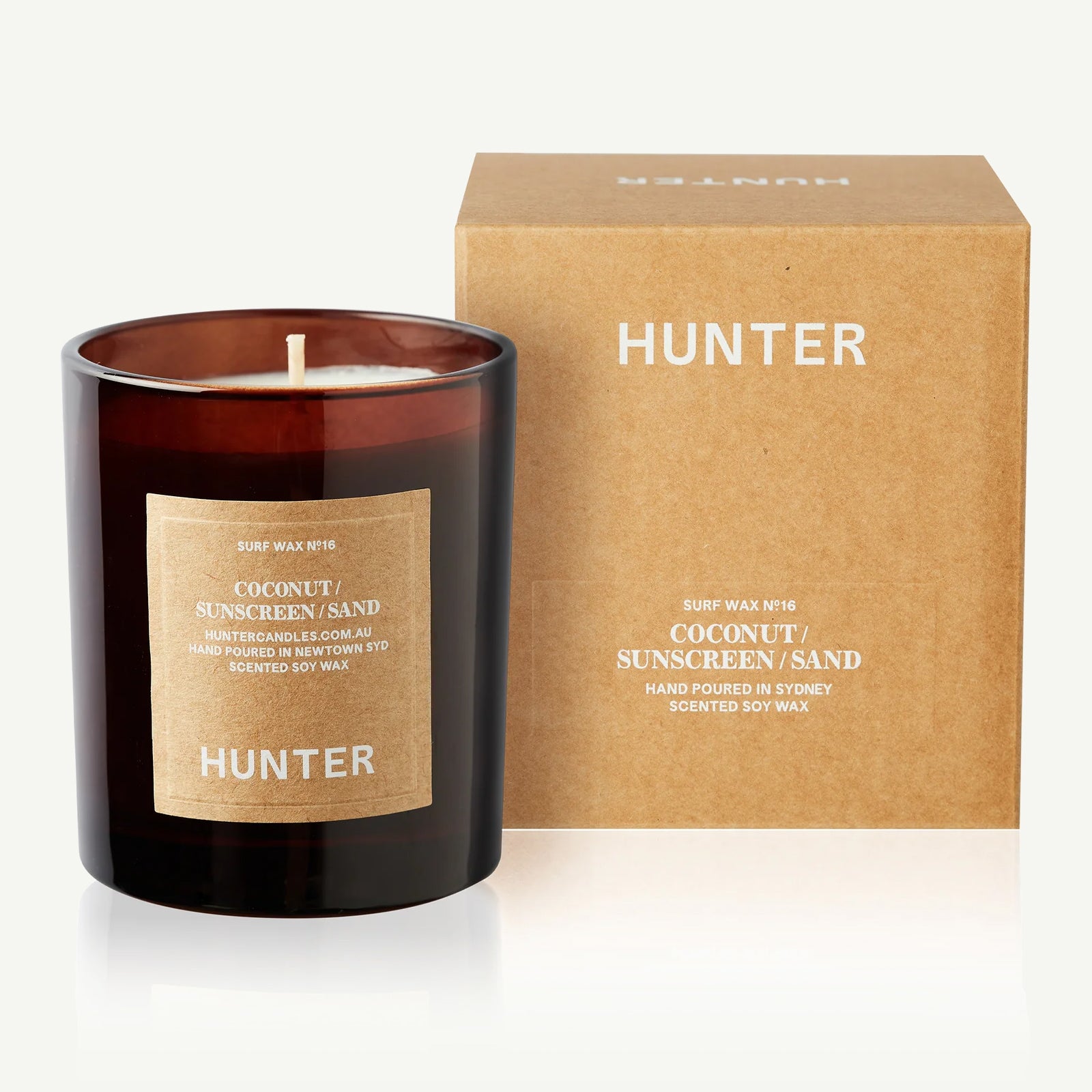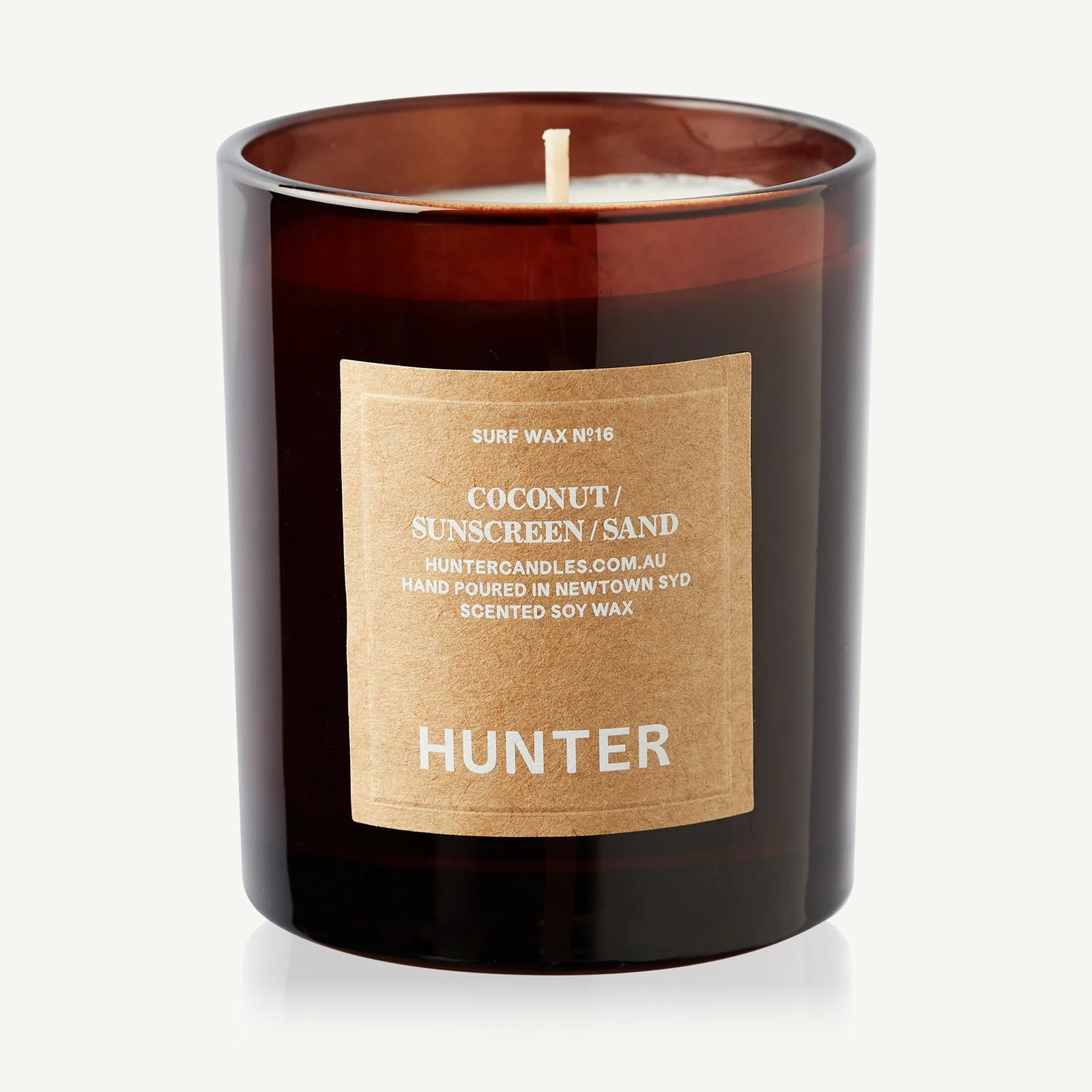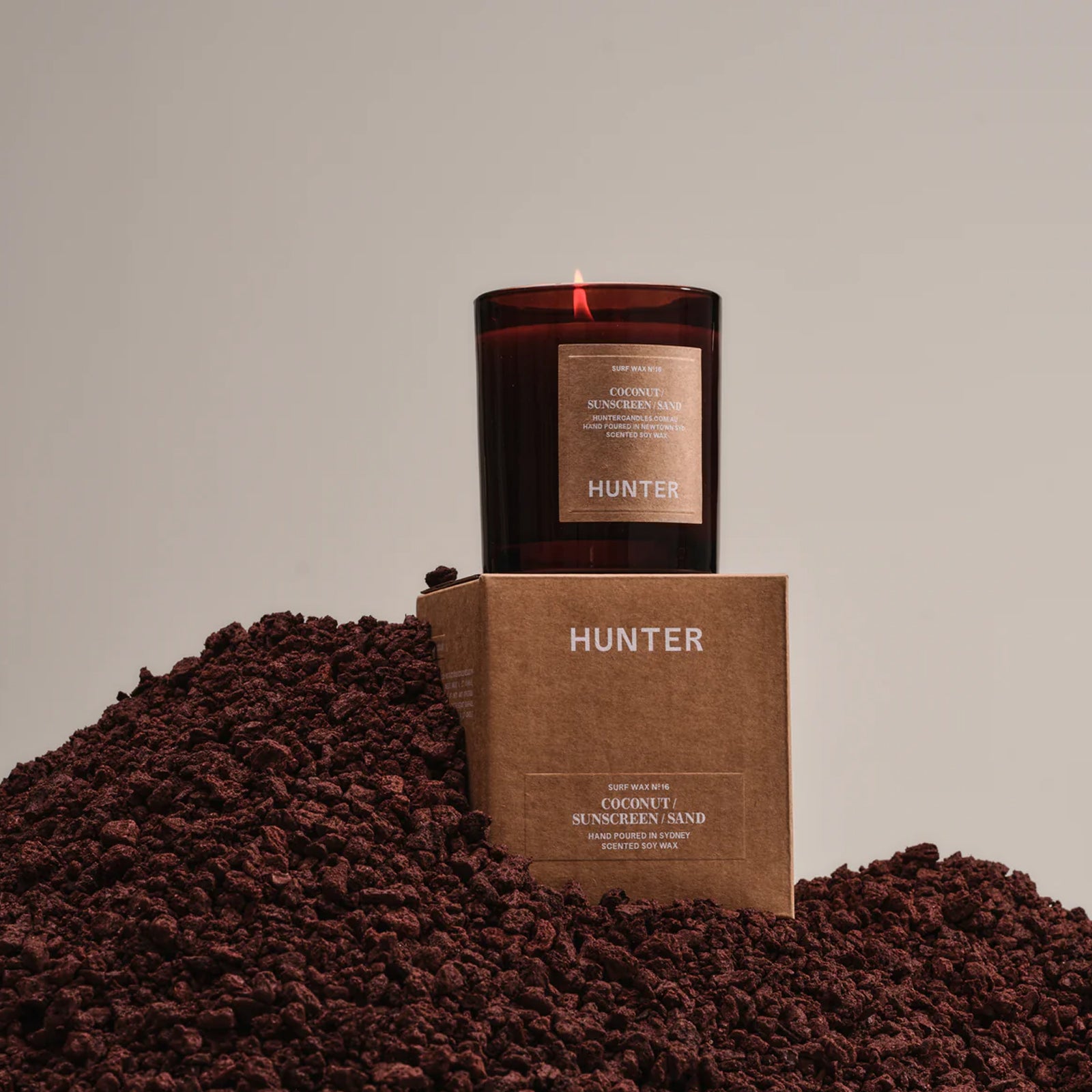 Surf Wax by Hunter Candles
Surf Wax = Coconut + Sunscreen + Sand 
A truly unique coconut blend that conjures the unmistakable memories of summer. Surf Wax is a nostalgic, nuanced blend inspired by the carefree coastal lifestyle of the '70s. A simpler time, where coconut, sun and salt water underscore every idyllic encounter.
Surf Wax is an olfactory ode to our founder and maker Vianney's most cherished childhood moments on Bilgola Beach. Cast your mind back to summer days spent clambering over rocks and scouring for shells, all salt-whipped hair and sunscreened skin. With bare feet buried in the sand and the familiar scent of Dad's surfboard wax wafting through the air, this sepia-toned blend is perfect for those chasing the escapism of an endless summer.
- Soy wax, made using pure soy beans

- Biodegradable wax, free from pesticides, palm oil, petroleum and GMOs
- Hand-poured in Newtown
- Large 300g / Burning hours 45+
 We believe in the power of positivity and that every business has an opportunity to make the world a better place.  
In light of this, we are proud members of
1% for the planet.
Donating 1% of our revenue to various environmental causes around the globe.