CAYDEN NAUGHTON, CALIFORNIA, US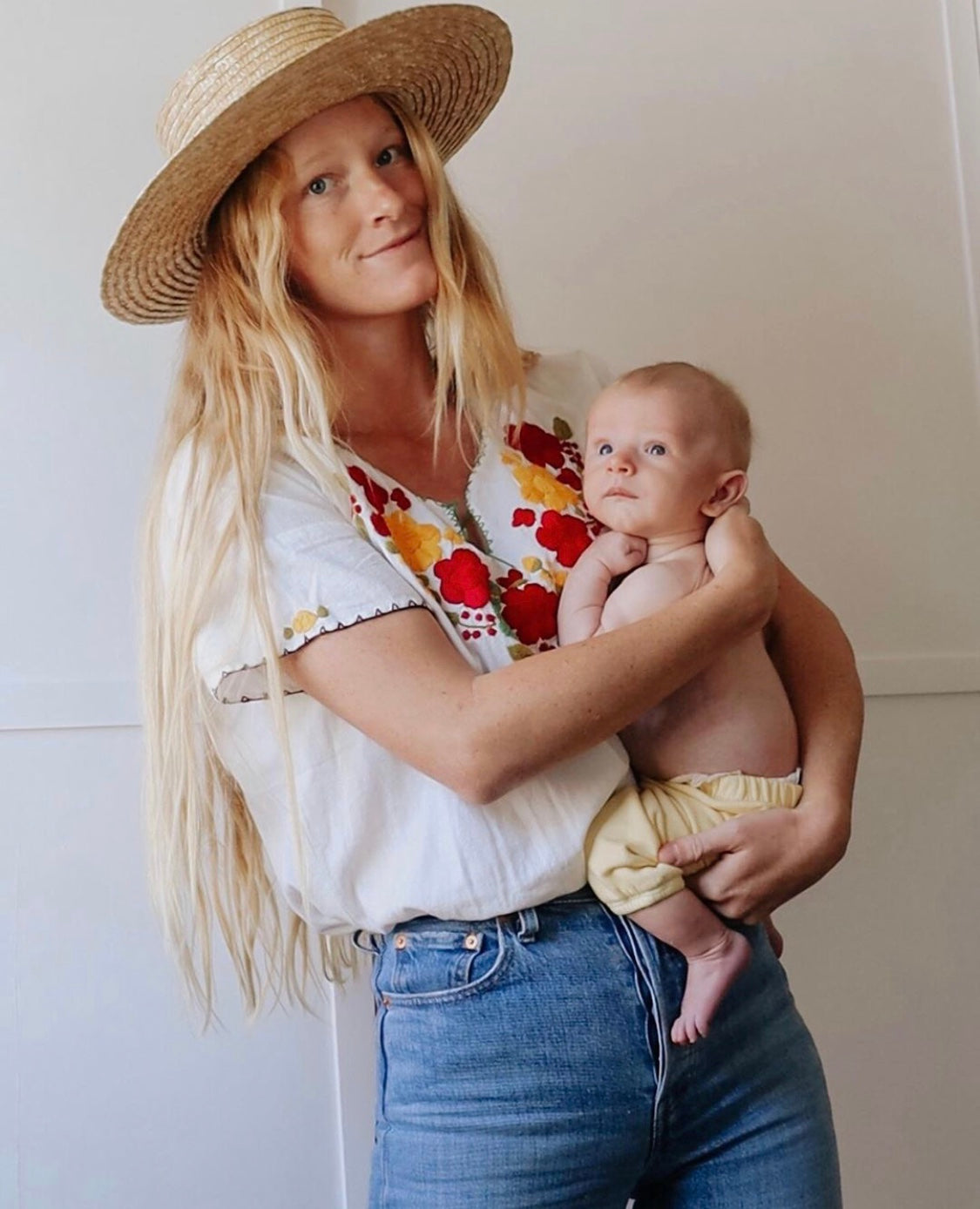 Meet Cayden Naughton, Mother, creative and with a love for the outdoors.
Cayden talks to us a bit about setting up her life for a young baby, the area she lives in on the central coast of California and more.
What's the date today? 
15th June 2020 
Tell us a bit about yourself?  
I'm Cayden, you can keep up with me on Instagram @cayden.naughton.
I'm 25 years old, I love to surf, nap with my newborn, pet my dog, travel, and be outdoors. I have a bachelors degree in fashion merchandising and an associates degree in marketing, neither are being used. I love to be creative and produce real-life content for brands. I also love to take photos of my newborn lol. 
Where do you live? What do you love about it? 
I live on the central coast of California. A hidden little gem of a town and that's the best part. I love the beautiful coastline, vast forest trails, and small town vibe. We are close enough to some small cities, but just far enough away from the crowd. I was born and raised here, left to go to school for a few years and just couldn't wait to get back home. 
Who is in your family?

My husband and I have been together for almost 8 years, we adopted a dog named Kai who is now 2 years old, and our rainbow baby Clay Figueroa is 2 months old tomorrow.
What has been the most surprising part for you so far in your motherhood journey?
Emotions are wild! I've never cried so much and I've never felt so much joy. Also that eating three meals a day is now a huge win! I don't know if mom brain and sleep deprivation play a role in this but sometimes I forget to eat or forget if I already ate. Often I'm too occupied with catching Clays smile, making sure he's fed, changing a diaper or trying to get him to nap. You instantly become so selfless. I also didn't expect his cry to be so heartbreaking and calming him to be so difficult. That is the ultimate task with this one and often very challenging. Seeing him flash that gummy smile is worth it times a million though.
What was most important to you when you were setting up your nursery? Has the space evolved over time?
Having a nursery in general was very important to me. It was hard to convince my husband that it was necessary. I just wanted the essentials in there. A crib, changing table, and closet. Fortunately we received some hand me downs to add as well, like a rocking chair that has been wonderful with soothing clay. I also wanted rainbow art, but couldn't find the right thing so I ended up cutting and dying an old sheet and painting it myself. It turned into a piece that I love! The space is pretty small, but fits exactly what we need. 
It has evolved from what I thought it would be. I imagined the space would be great for clay to play in at this stage, but the pandemic hit and I wasn't able to go purchase a rug beforehand. Since the floor is all wood-like tile, it's not exactly ideal for tummy time or laying down on at all. So instead of a play area it's more of an occasional nap space and clothing swap room. 
Do you have any tips for setting up your nursery?
It is necessary, babies have STUFF and definitely do it before babies arrival! We still don't have a changing pad in his bedroom and like I said before, I didn't have time to grab a rug due to quarantine. Now that restrictions are lifted, I don't have time to search around with a newborn, I also don't want to take him all about at this time either. Another tip is that it doesn't need to be expensive. I think we spent under $200 to complete his bedroom. 
Do you have any self care tips or rituals you like to do? This may have been a little disrupted by covid… so maybe a little insight into how you are dealing with the isolation and adopting new rituals?
I had a great self care routine prior to the outbreak. I was still pregnant when the lockdown happened. I went to the gym everyday for either yoga or some cardio. I would walk with my dog a few miles each day around the neighborhood or at the beach. Grocery shop, which I love. Cruise the thrift shops for baby things -I love thrifting everything! I kept active and it was helping me cope late in my pregnancy. Self care was peaking for me! Once quarantine hit I went a little crazy. I was at what we believed would be the very end of my pregnancy. Doc thought baby was coming at 37 weeks, but I ended up almost reaching 41 weeks. Imagine being locked up expecting a baby everyday for 4 weeks! So thankful for my dog and the few hiking trails that were open and uncrowded. My self care rituals have changed now. At two months postpartum I am not yet cleared for exercise, which is killing me! But I have put more focus on my nightly skincare routine after putting the baby down. I feel like a brand new face. It's not saltwater or sweat, but it's helping. 
Do you have any reflections about isolation?
Sheesh. I haven't seen my little 8 year old sister since the beginning of April. She hasn't been able to meet her nephew. I spent almost everyday with her before all this and while she is an exhausting handful at times, I will never take that time for granted. I think having a baby during a pandemic has made things very difficult, but made me very strong. It's funny that I can't imagine what it's like having help during this newborn stage, but most say they couldn't have done without their mother, sister, friend, whoever that came to help out. Simple luxuries that aren't actually so simple.

What would be your ultimate future day out of isolation?

Oh goodness I miss my little sister and my friends! I'd love to get a group campsite and let everyone I love finally meet and hold Clay, safely. We could swim, sunbathe, and surf, have a bbq, campfire, and beers. Just enjoy each others company close and personal again.

 Your Best mama hack or hacks?

I'm still learning an awful lot, but after putting the baby down for the night, I've been taking time to do a full on skincare routine. I go to bed feeling so good even if I didn't get a shower or change in to different sweatpants during the day. This is huge for me because I used to be just a face wash and rinse type of gal. With my husband being a firefighter, I am home alone with the baby for 24 hours or more at a time so this little bit of me time is essential. Especially when you can't get baby to nap more than 20 minutes at a time some days!