The Brightside: Celebrating Five Years Of Banabae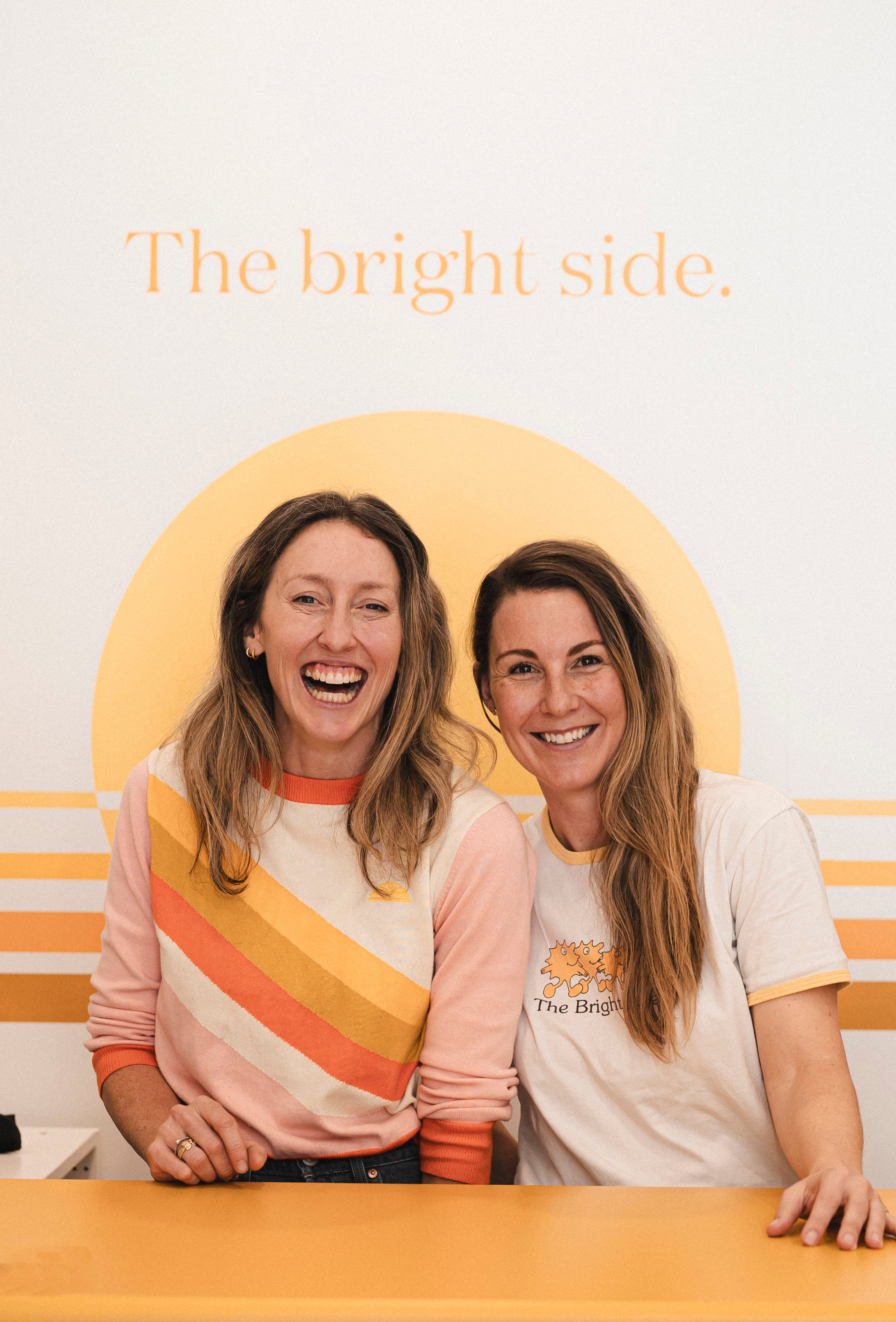 THIS WEEK WE CELEBRATED BANABAE'S 5TH BIRTHDAY!
Take a trip with us down memory lane as we recall the ups, downs and winding roads of the Banabae journey.
In that time we have met so many memorable customers, friends and collaborators. We've donated over $20 000 through 1% For The Planet to charities championing environmental causes, had two more babies join our fams, and some steep businesses learning curves. Its been an absolute joy ride to say the least.
Does every new mum decide they want to start a business? I feel like it's a thing. 
You are in a period of such great change at that time. I had a strong desire to keep working, but not with a business that didn't align with my ethics. Those early months of motherhood really make you question your course. Though tired and exhausted, creatively, I felt super inspired and motivated.  A baby/ nursery brand just seemed like the most logical thing at the time and we launched with some swaddles, cot sheets, blankets and then onesies. 
The decision for Jaz and myself to go into business together was kismet. We both had the same dreams to create a fun and positive brand that was ethical and valued planet and people just as much as profit.   The first year was so much fun! We were a little naïve to say the least….but at the same time super inspired and bursting with ideas. We could tell from our first tiny collection that this was going to work and filled a lovely little niche in the market. The love, support and encouragement we got from those early customers along with our friends and family really drove us to make this work.
Amazingly, we still keep some of the pieces from that first collection in production today. The Banabae classics that defined our brand as vintage inspired, sunny and sustainable.

Year two and things got a little more serious. We were learning the in's and outs of marketing, managing stock, websites, bigger nursery ranges, photoshoots, hiring a few people to help us out and then….. we launched a rad dad cap that took off like crazy and catapulted us into a firm direction for the brand. Celebrating family. The Rad Collection is now a core line of the Banabae brand and what people recognise most about us. It was a year of steep learning curves and growth and we had an absolute ball. By the end of that year we were both pregnant again with our second babies and the work/life balance was about to get a little more difficult!
By year three covid was in full swing. Fortunately for Jaz and I,  having newborns means you are practically in lockdown regardless! Throw in homeschooling, running a business in silo's, and no longer being able to rely on grandparents to help….. yikes it was tough. 
Despite all that, being an online business, sales boomed during that period! We launched our sustainably made kids bedding and found our customers were really digging the sunny retro vibes of our homewares and apparel. A little piece of Banabae to brighten their lockdown home life.  
It was a year of rolling with the punches and going with the flow in a time of uncertainty and unpredictability. 
By now the brand had really gained some momentum. We launched an adults bedding range which had been a long time dream of ours and hired two new team members (Laura and Hayley) who have now become integral part of the Banabae family! Designing, styling and shooting that line of bedding was such a highlight of our business journey. 
Our Blog 'The Dreamers' was also creating a sense of community with our audience. A beautiful way of sharing stories and connecting with families and customers. Giving us a glimpse into the lives of a diverse range families and ethical businesses from all around the world.

Read about some of our dreamers here: 
Last year we launched more new lines in time for Christmas. Swimwear, backpacks, towels and opened our flagship store in the sunny south coast village of Thirroul. What a learning curve and fun branding opportunity. Having face to face contact with our customers and giving them the ability to touch and try our products has been a highlight! 
On behalf of Jaz, myself and the Banabae team we want to say a huge thank you for supporting us as we slowly grew and nurtured this little business over the last five years! We have had an absolute blast and cannot wait to see what adventures the next five years hold. Bring it on!