Crafty Christmas Wreaths with Dimity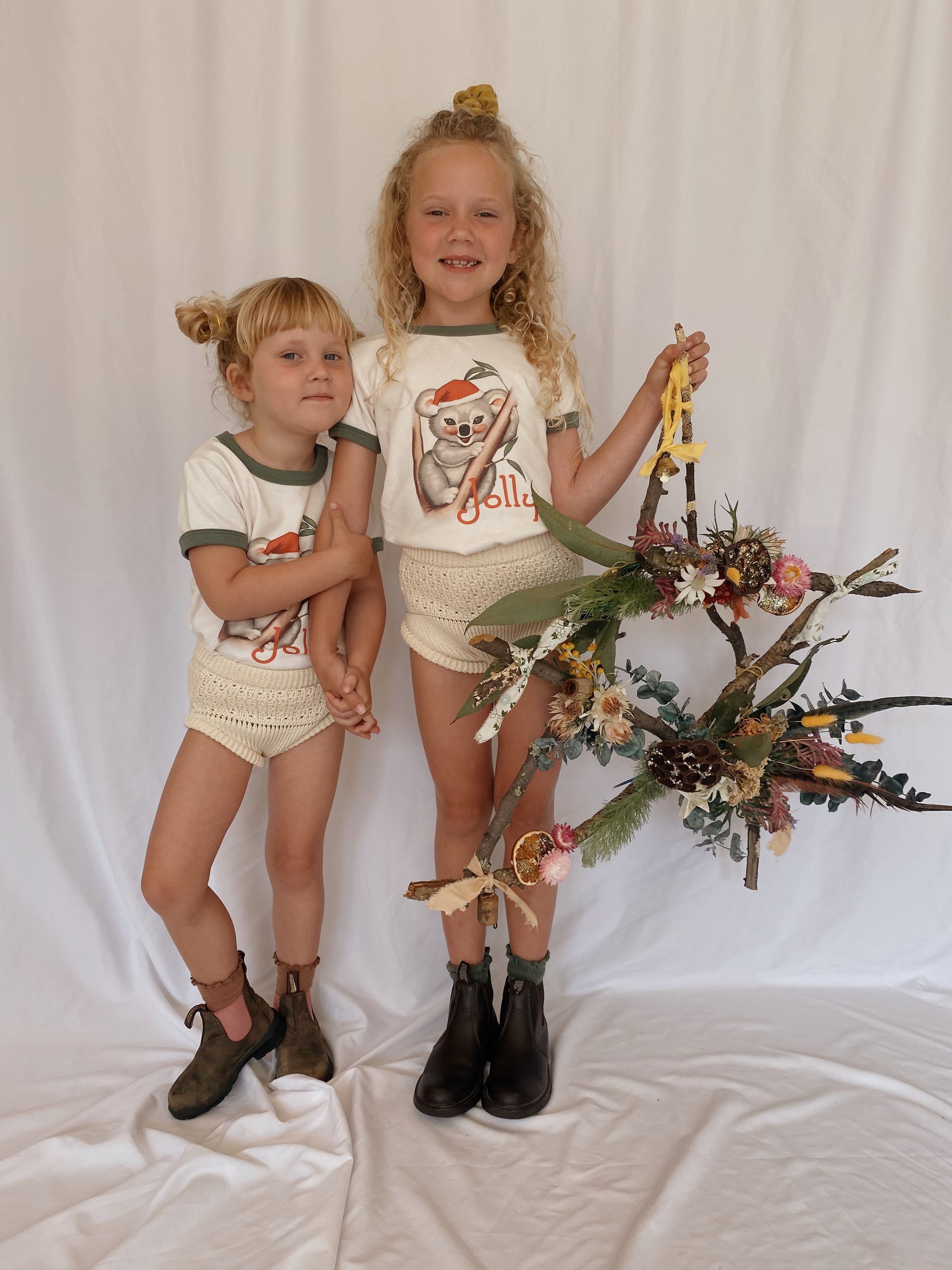 Crafty Christmas Wreaths with Dimity

Christmas is the perfect time to get crafty with your little ones - so gather up some sticks, flowers & plants and create a handmade wreath together that you will be proud to hang on your door!




you'll need...

 - 5 large sticks
- scissors
- twine/scrap fabric/wire

- foraged plants, flowers, shells, seeds..
- PVA glue
- glitter or paint to decorate
- bells or Christmas hangings



how to...

Start by foraging in the bush (or your backyard) for a few sturdy sticks, around 30cm long, To make a star you will need 5 sticks of a similar length - you can always carefully trim them into place! Also gather up some gum leaves, seed pods and any flowers or plants that dry well (some paper daisies from your local florist work a treat!)

One you have all your materials, lay them out on a big table and cut your sticks to length if needed. Overlap two sticks at the end and firmly tie, making sure it's tight. Repeat with the other three sticks to create a star shape.

One your star is secure, start to decorate with your plants and decorations. Dimity used some PVA glue to add glitter to her seed pods and included some bells and stars as well. This is your chance to go crazy with the kids and secure everything in place with some twine or wire.
Add a final piece of long fabric to the top of your star and hang it on your wall or door for the perfect DIY Christmas Decoration.

Get Jolly
Get into the Christmas Spirit with our Jolly range - available in kids, baby and women's designs for a matching moment.