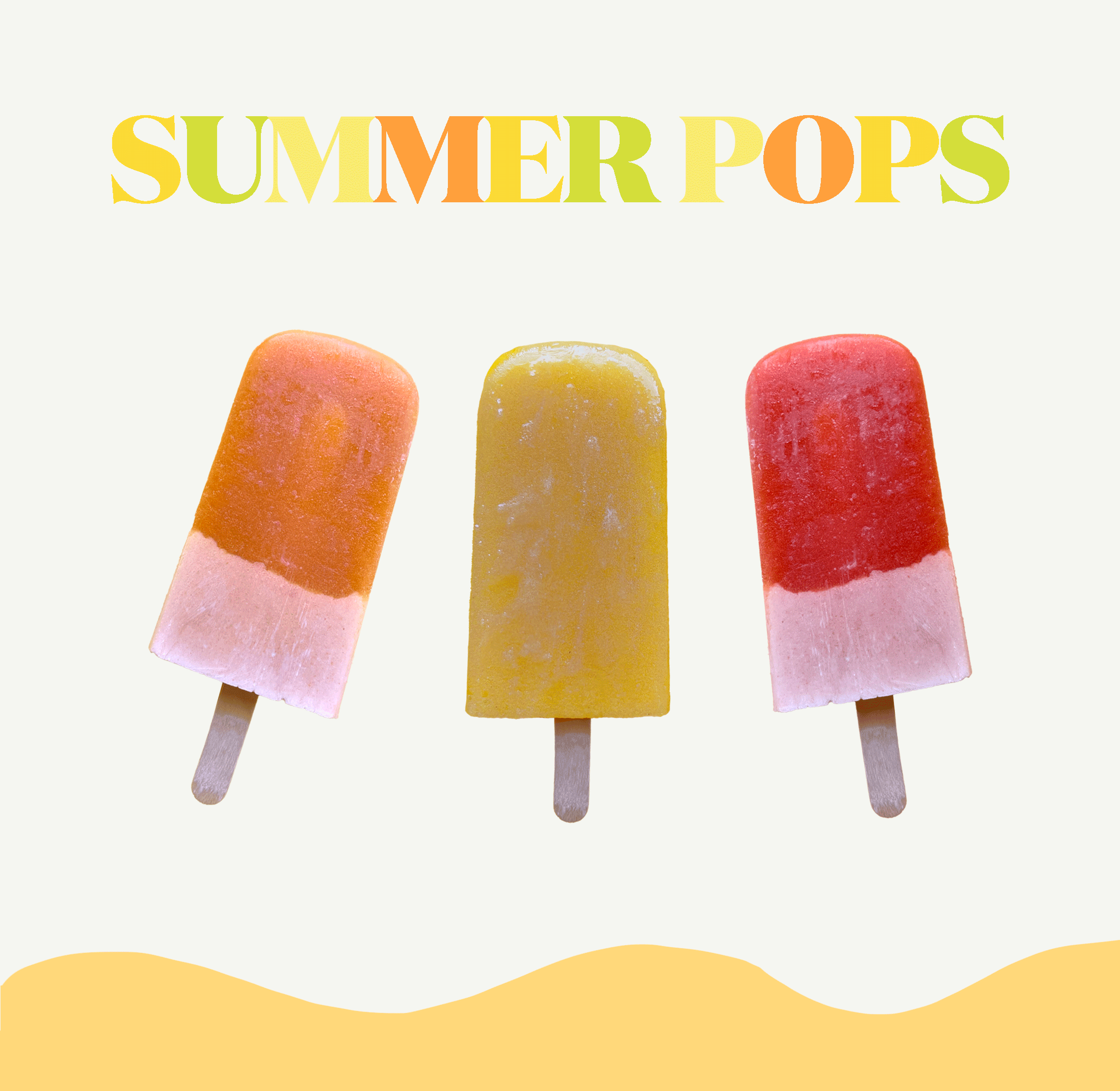 They are as essential to summer fun as a backyard sprinkler.  Embrace the rainbow of summer fruits with healthy frozen treats for  the kiddos.
Here are some of our faves to make at home.
PAPAYA COCONUT POP
YOU WILL NEED:
 A whole Red Papaya.
 A tin of coconut cream (you will only use about 150ml) 
 Freshly squeezed lime  
DIRECTIONS:  
-Scrape out the papaya flesh into a blender or food processor. 
-Blend until smooth.
-Add a squeeze of fresh lime 
-Place 3/4's of the mixture into the ice block moulds 
 -Mix the other quarter with the coconut cream. -Top off the moulds with the coco mixture and freeze. 





TROPICANA POP
YOU WILL NEED:
A ripe mango
Half a fresh Pineapple
A Passionfruit
Coconut water
DIRECTIONS:
 -Chop the Mango and pineapple into bite size pieces.
-Blend the mango and pineapple with about half a cup of coconut water or as needed. 

 -Empty the passionfruit pulp into the blended mix and stir through with a spoon
-Pour into moulds and freeze. 
BERRY NICE
YOU WILL NEED:
Mixed of frozen berries - whatever you have on hand. Blueberries, strawberries, blackberries, or raspberries all work.
Greek Yogurt
DIRECTIONS:
Blend the Berries together with a dash of water or coconut water if needed to loosen
- Place the Greek yoghurt into a seperate bowl or jug
- Lightly fold the berry mixture through the yogurt so that it leaves a swirling pattern
- Pour into moulds and freeze