Make Your Kids Bedding Instagram Worthy!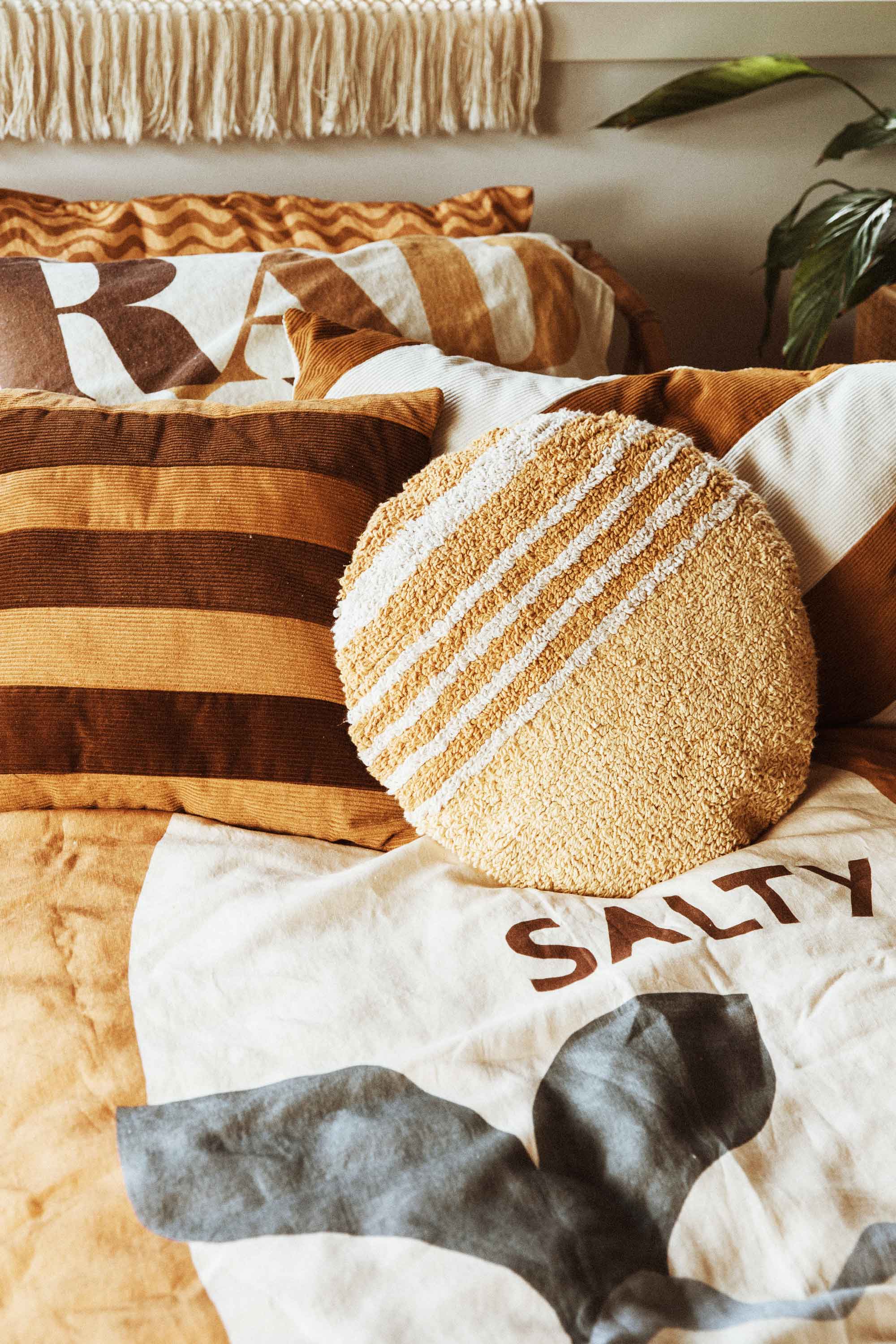 At Banabae, we are passionate about creating spaces for our kids that are filled with sunshine and soul. Here we share some of our styling tips and tricks to get your kid's room looking Instagram-worthy!


I feel like many of us fondly remember their childhood bedding prints and patterns (as a child of the eighties, it was the infamous Ken Done prints, Holly Hobbie, or the retro floral flannelette sheets from your Nanna's house). It's all about embracing the fun and playful whilst still maintaining a certain level of trend, taste and style! A recipe for happy and warm childhood memories.
Check out our range of quilt covers:


Add depth by layering with texture, colour and pattern. Winter is the season to go wild with this. Keep the colour theme consistent, but mix patterns and texture for an eclectic curated look.  Pillowcases, cushions, sheets, bedroom rugs, double-sided coverlets, and tufted throw blankets are yours to experiment with.

Here is a little insider tip to pump up the volume! Ever wondered what the hell kinda quilt makes those beds look so plush and full? It doesn't exist! We double up the volume by adding an extra duvet inside every quilt cover we shoot. 

Often the same goes for decorative cushions.  Winter is a great time to make your child's bed extra warm and cosy whilst making nap time look even more inviting! Down quilts offer the most volume of all and smooth out perfectly under your quilt cover.
Explore: Kid's Bedding
It's time to loosen those reigns and ruffle those sheets. Embrace the messiness of life that is having kids. Leave the flat sheet loose and untucked, throw your quilt, cushions and blanket on top. 
Life is too short to shout "make your bed" 100 times over every morning.  Plus let's face it – those kids are never going to tuck those hospital corners to your standard. Choose bedding that looks beautiful no matter which way you toss it on the bed.
Our range of double-sided coverlets are perfect for layering and to achieve the messy untucked look.
Twisted duvets inside quilt covers can be like fingernails down a blackboard (just me?).  Our Banabae quilt covers all have handy ties inside each corner, so you can keep those darn duvets in place! Pet peeve solved.