The Brightside: Apple & Rhubarb Pie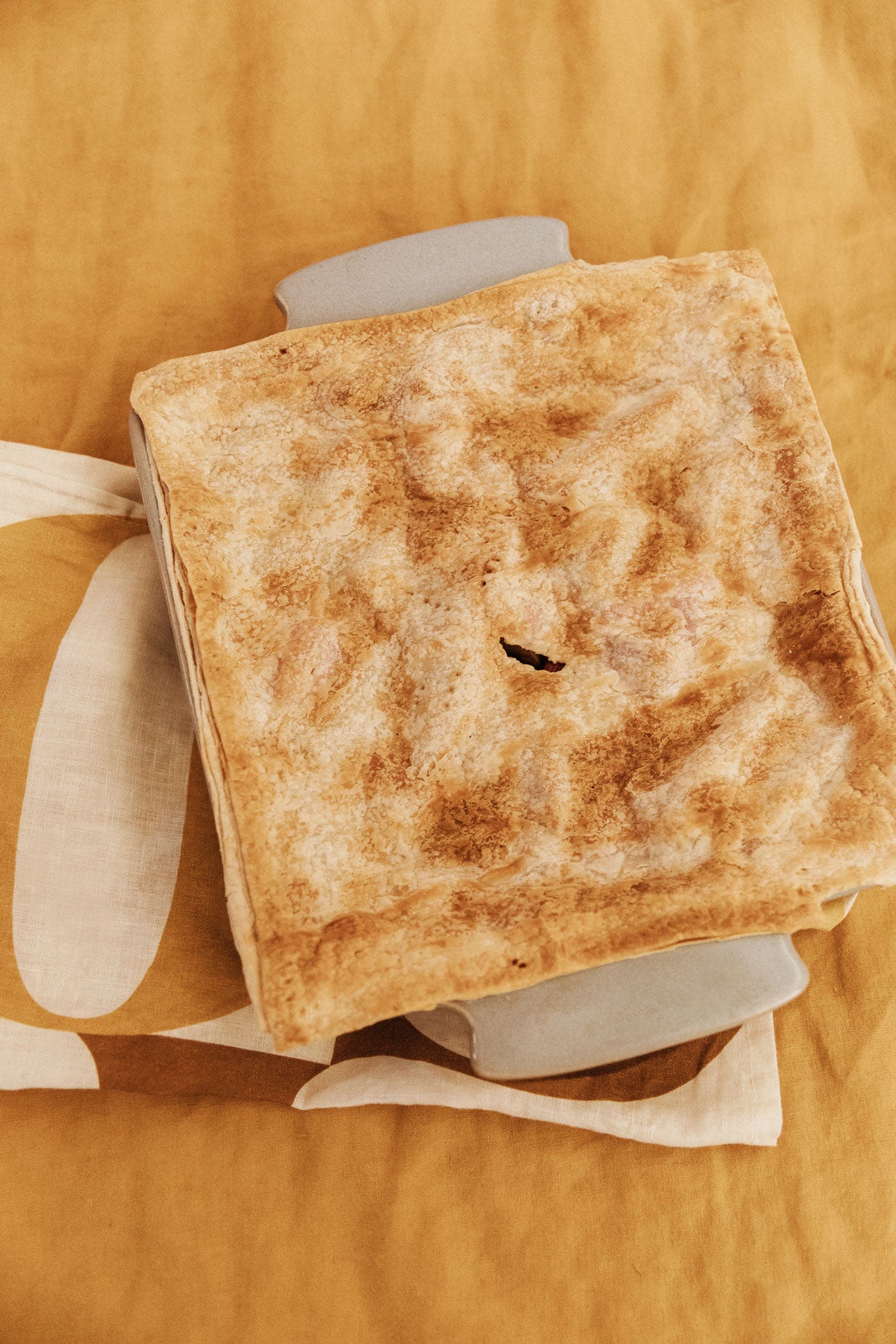 This pie is the ultimate delicious and easy go-to dessert for special occasions at our house. Sub the rhubarb for fresh cranberries if you'd like! This recipe has been passed down from my grandma to my Mum, and I now make it for my family. The best part about this recipe is it looks like I've slaved away, but it's really a 15-minute and it's done recipe! 

Ingredients:

- 7-8 large tart apples (like Granny Smith) that have been peeled, cored and cut into slices 
- 2 tsp lemon juice 
-  1/3 cup brown sugar
- 1/3 cup sugar 
- 2 tbsp flour 
- 1/2 tsp nutmeg 
- 1/2 tsp cinnamon 
- 1/4 tsp salt
Addition: 1 1/2 cup of rhubarb or fresh cranberries. 

Method:
1. Grease the pie plate. 
 2. Put one pie crust at the bottom of the plate. 
 3. Sprinkle apples with lemon juice, then mix all ingredients except the remaining pie crust in a bowl. 
 4. Spoon apple mixture into pie crust.
 5. Top pie with remaining pie crust. 
 6. Cut slits in the top pie crust to allow steam to escape. 
 7. Bake at 200 degrees celsius for 50 minutes. 
 Leave overnight and enjoy the next day after all the flavours have settled!


SHOP OUR RANGE OF TEA TOWELS:
Harvest Alphabet 100% Linen Tea Towel


AUD $35.00
Rad Cook 100% Linen Tea Towel


AUD $35.00
Kiss The Cook 100% Linen Tea Towel


AUD $35.00
Joni Rad Cook 100% Linen Tea Towel


AUD $35.00