The Dreamers #39 - Picnic Folk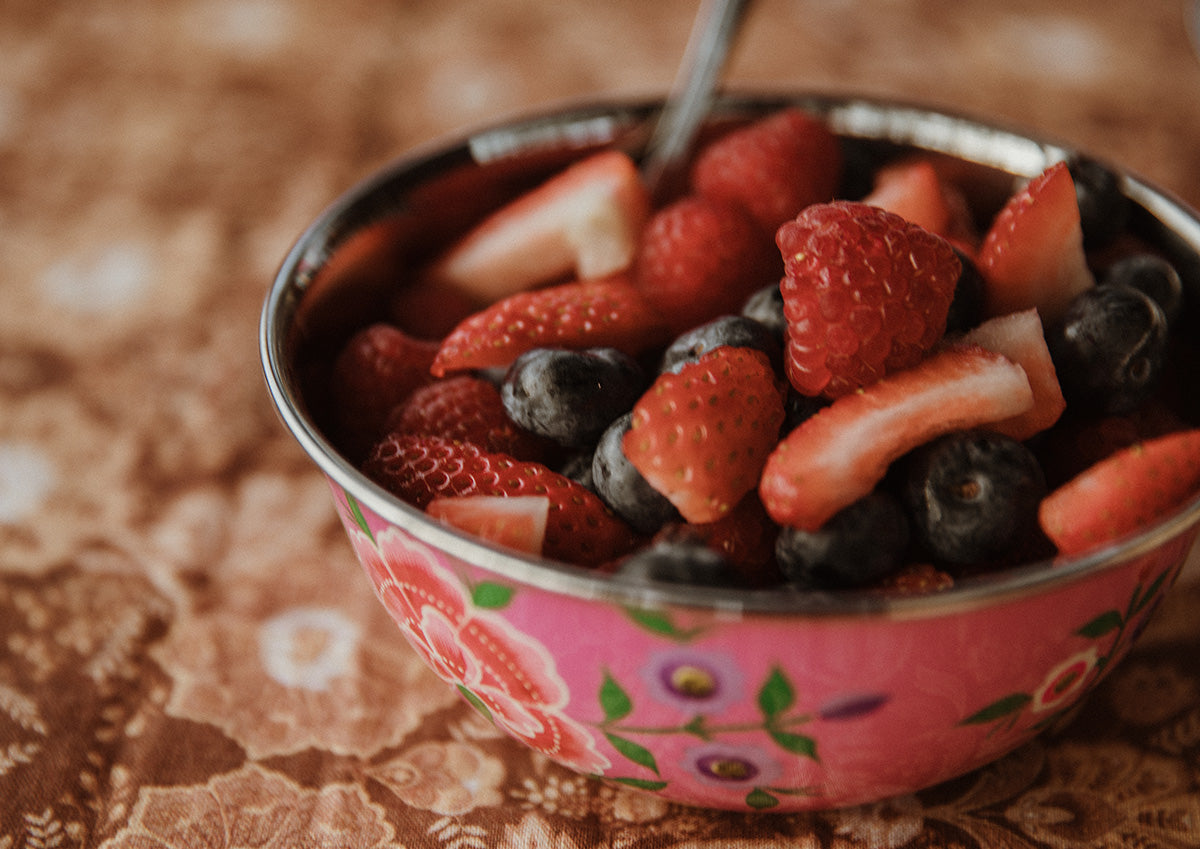 Meet Billie from Picnic Folk.

Billie is living life on the stunning South Coast. Read the story behind her sustainable business here. Born from a desire to find reusable, durable and colourful kitchen/picnic wares, she tells us how it all came to be, after days spent dreaming with her high school bestie.
WELCOME TO THE DREAMERS. 

COME INSIDE THE HOMES OF EVERYDAY FAMILIES AND BUSINESS OWNERS  DOING LIFE THEIR WAY. 
____________
What is your name? Tell us a little about what have you been up to lately and the highlight of the recent school holidays?
My names Billie, and today for Mother's Day I was spoilt with a picnic with my two babes and my mum. Dream day! Living on the South Coast of NSW, we never have to travel far to be blessed with beautiful outlooks. 
Tell us about Picnic Folk! Was it inspired by your coastal and Australian lifestyle?
Picnic Folk was dreamed up by my best friend, Abbie and I, when we struggled to find durable and beautiful picnic ware. Our latest collections are most definitely inspired by our Australian lifestyle and created alongside Australian artists. Have you seen our Banksia range?
Did you and your co-founder grow up outdoors here in Australia?
Abbie and I are high school besties and grew up on Dharawal country. We have had a very fortunate upbringing, surrounded by the escarpment and sea so yes, the outdoors plays a huge role in both our families lives. 
Where does the design for Picnic Folk come from? It's vintage and absolutely stunning.
Picnic Folk began with traditional Indian motifs, and we now collaborate with Australian artists to create bright, cheerful and unique designs. 
Where is your favourite place in Australia to get out and go camping?
Oh, I have so many! Bendalong holds a special place in my heart as I have camped there since I was just a babe. I also love to jump in the van and camp out at my local beaches. Nothing like waking up to the sunrise peeking through the windows, the sound of the sea, coffee brewing on the camp stove, and a hot shower just a five minute drive back home. 
Your products are ethically sourced, sustainably produced and made to reduce the use of single use plastic. What does our planet mean to you? Why were you so focused on sustainability when starting Picnic Folk?
Sustainability is always something that sits on the boundaries of my thoughts and decision making in all aspects of life. Introducing sustainable picnic/camping ware is such a simple switch that reduces the guilt of harming the planet. I get so upset when I see a stack of single use plastic cups at events. I would much rather ask everyone to byo cups and bowls. Our wares make great gifts for exactly this! If you can't afford our products, op shops are full of reusable wares that will suit picnicking and camping too. 
We have worked incredibly hard with our team to eliminate plastic from our packaging as well. We think it's more important to provide sustainable packaging that doesn't fill our supporters with guilt when they have to discard. 
What's your favourite Banabae product? If you have one!
I absolutely adore the bedding products. The retro prints are so funky!
Arabella Linen Table Cloth
$149.00
Little Ripper Cord Cap
 $39.00
Magic Mama Premium Cotton Jumper
$99.00
PRE ORDER - Petal Puff Organic Cotton Jumpsuit
 $55.00
Rad Mama x Pottery For The Planet Ceramic Travel Mug
$49.00
Rad Kid Cord Cap - Tan
 $39.00
Rad Kid Classic Retro Ringer Tee
$49.00
Chase the Sun Tapestry Blanket
 $129.00
READ MORE FROM THE DREAMERS BLOG: