The Dreamers #44 - With Harriet Birrell From Natural Harry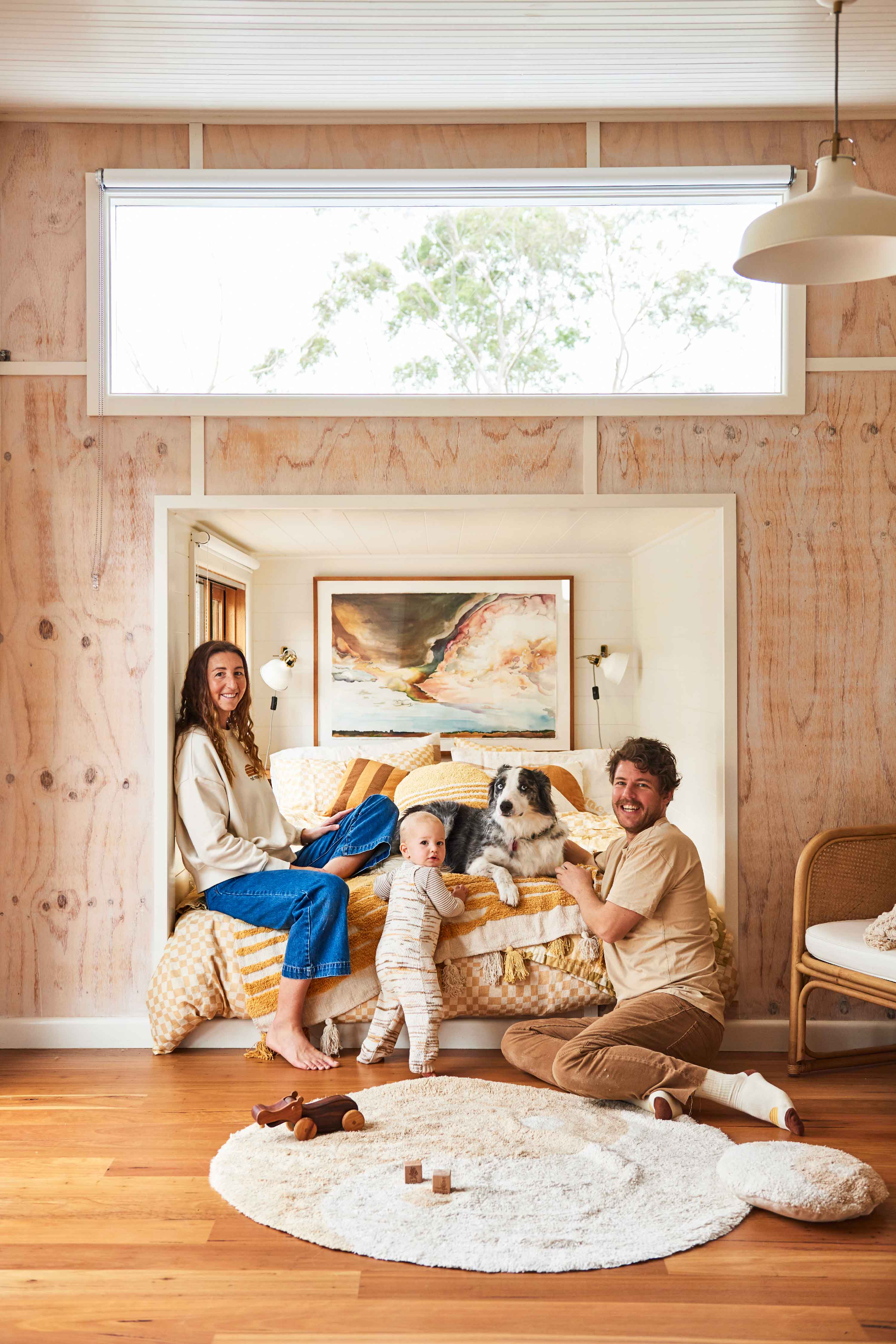 When it comes to embracing nature and the simple things in life, Harriet Birrell has it sorted. As our latest Dreamer and self-confessed "goofball", Harriet shows us through her small but super stylish beach shack located on the Bellarine Peninsula in Victoria. 


She shares with us the origins of
Natural Harry,
 her life as a new Mama to baby girl Winnie, and how we can all embrace a simple, down-to-earth lifestyle that's not just good for us but also for the planet.
WELCOME TO THE DREAMERS. 

COME INSIDE THE HOMES OF EVERYDAY FAMILIES AND BUSINESS OWNERS  DOING LIFE THEIR WAY. 
____________
Tell us a bit about Natural Harry.
Natural Harry is always so hard to describe in one sentence as it has been so many things. What it has never strayed from though, is its purpose and values.  
 It all began back in 2012. I couldn't find a really great, delicious and nourishing plant-based wholefood smoothie or raw dessert place in my local area. I was studying integrative nutrition at the time and making smoothies and raw desserts for friends and family. So, Natural Harry began as a little wooden vintage caravan purpose-built from scratch by my husband Fraser back in 2013, complete with a commercial kitchen for food prep.  
 We parked it on a friend's vacant lot on the main street of Barwon Heads, scattered some beanbags on the grass out front, flung open the large side window and got busy serving locals and tourists for the next few summers.
That led to me supplying the raw desserts I was creating to other local cafes. I was always asked for the recipes for customers' favourite smoothies and raw desserts, so in our final year, I set about recording all the most popular offerings and self-publishing the first of three Natural Harry recipe books.
In the off-season (we opened the caravan for the warmer six months of the year being an outdoor venue in chilly Victoria), I would also run the occasional cooking workshop or cater small-scale events. I also developed a little plant-based wholefood recipe for other businesses and snuck in a short course in plant-based nutrition.
I self-published my second recipe book in 2017 and then opened a little conscious concept boutique in Geelong, where I first discovered and stocked beautiful Banabae babywear and swaddles. Towards the end of the shop days, I wrote my third book HOME by Natural Harry, which is a crafted collection of all my go-to tox-free cleaning and body care products I make at home (plus some gorgeous Nikole Ramsay images of our little shack).  
 So you see, Natural Harry is many things under the same umbrella and always dreamt up by me and executed with passion and purpose by a clumsy, imperfect goofball - haha!
Tell us about yourself and who is in your gorgeous family?
My name is Harriet. My husband is Fraser, a building designer, consultant and carpenter (and legend), our fur child is Fred, a fun-loving clumsy Border Collie X (we think), and our little girl is Winnie, who is 14 months. 
Where do you live? Does this location mould your lifestyle in any way?
We live on the Bellarine Peninsula in Victoria (about 30 minutes from the famous surf break Bells beach). This location totally moulds our lifestyle in many ways. We are outdoor activity lovers, and it does get chilly here, so thick wetsuits (for surfing) and many layers are a must in winter! We adore where we live. It can be wild and woolly one minute and sunshiney, still and stunning the next. Further down the coast, we have the Otway National Park, which we love! 
How has life changed since having your bub? 
Life has shifted in big ways for us since having a bub. We love her so much and can't get enough of her. There is definitely a constant adjustment with us both being self-employed. There is so much beauty in it and the opportunity to spend time as a family, and then there is the juggling and weighing up of time pressures. We are definitely doing it our own way and are enjoying the ups and downs and learnings along the way! 
We LOVE your space and how you embrace small home living. How has this changed since having a new bub in the picture?
We adore our little home. You could probably describe it as a beach shack. It is very small for a building with some space around it and pretty basic. We updated an existing building with some nice reclaimed materials and have slowly made small adjustments as we have lived in it (thanks to clever Fraser ). Before we had Winnie, we had got it to the point it was absolutely perfect and worked like a dream for two people and a dog. 
Since having Winnie, we have found we have had to be clever with where we have placed furniture, and we have also added some drawers (instead of open shelves) for her things. We also added a little Montessori style shelf under our entrance coat rack so we can rotate toys and keep things interesting for her. We have found we rug up and spend more time outdoors. She is yet to be running around, so it has not felt too small yet, but we enjoy a challenge and thanks to Fraser's clever configurations, the house does not feel its size! 
Any must-haves in a small home with kiddos?
Smart storage is probably the biggest must-have we have found being in a small home with a kiddo. We have a set of drawers under her change table that is really deep (and divides the two rooms), and in there we can fit pretty much everything of hers. This allows for quick tidying, which is a must in a small space so you can see the floor - haha!
Tips for new Mamas (or Mamas to be!) running their own business? 
For Mamas to be running their own small businesses, my best tip would be to do whatever you can to get at least the first six weeks offline and completely immersed in your baby! I wish I had carved out even more time for that! For new Mamas, I would say be kind to yourself. Don't expect to work the same way you used to, and that is ok. It took me almost a year of struggling with comparing the way I work with my past self to smarten up and get a little help. It is a huge, huge stretch for me and one that I will never, ever regret. Be kind to yourself Mama! You are doing an incredible job!
Fair Isle Organic Cotton Knit Kids Jumper
AUD $99.00
Stencil Flora Flax Linen Fitted Sheet
AUD $99.00
G'day Gum Trees Tufted Wall Hanging
AUD $199.00
Rad Mama Premium Fleece Cotton Jumper
AUD $129.00
Yin Yang Tufted Rug
AUD $399.00
Rad Dad Cord Spliced 5 Panel Cap - Espresso
AUD $49.00
Sunrise Sunset Tufted Throw Blanket
AUD $265.00
Flower Power Tufted Cushion
AUD $195.00
El Sol Looped Round Cushion
AUD $139.00
Peace Tufted Cushion
AUD $139.00