The Dreamers #77 - With Principle Brewing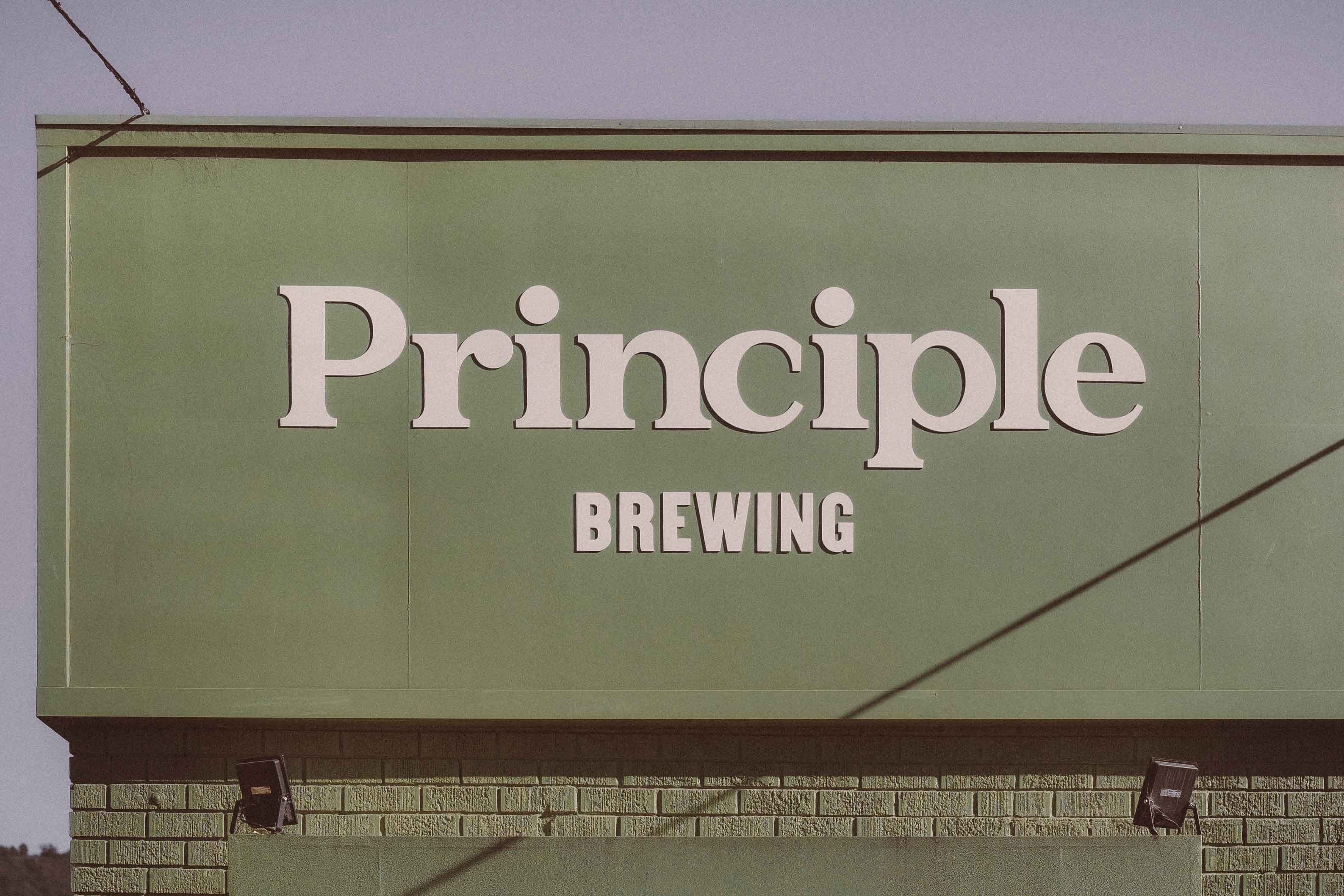 We welcome the crew at Principle Brewing as our latest Dreamers. Ian, David and Steve used their extensive downtime through Covid to turn their dream into a reality. When a little warehouse on the highway in Fairy Meadow opened up, they jumped at the opportunity and turned the space into a brewery that has since been widely embraced and loved by the local community.
WELCOME TO THE DREAMERS. 

COME INSIDE THE HOMES OF EVERYDAY FAMILIES AND BUSINESS OWNERS DOING LIFE THEIR WAY. 
____________
G'day guys. Tell us about the team behind Principle Brewing. 
There are three owners of Principle Brewing - Ian, David and Steve. All very different people but all share strong values about life, family, friendship and of course, beer. 
Ian - a New Jersey ex-pat came over here on a lifeguarding season, and we never let him go. 
David - Illawarra born and bred hospo veteran and all round top bloke. 
Steve - "The Dad" of the group, has a bunch of experience in small business. He has a passion for creating beautiful things and takes great pride in everything he does. 
Could you share the story of how Principle Brewing started? 
Remember that whole Covid thing? With that much time on our hands, we began dreaming. The perfect little warehouse popped up in the brilliant location of 103 Princes Highway Fairy Meadow on the outskirts of Wollongong. We knew this was going to become the home of PB. Long, dusty, sweaty, dirty, stressful days of work lead to the PB tap house. Now it feels like it's always been here and has become accepted as a part of the Fairy Meadow/Illawarra community, and we couldn't be more grateful. Without the help of family and friends, PB never could have happened. We've thanked them a thousand times, but we'll never miss the opportunity to do it again. THANK YOU! You know who you are. 
Balancing family and business life can be challenging. How do you manage to juggle both? 
Something that aligns with the owners of Principle Brewing is that family comes first. Suppose there is something that needs to be attended, even something as simple as a school assembly, cross country or swimming lessons... if that person needs to be there, they are and the rest of the team cover the workload. We all try to keep a good work/life balance. There are a lot of hours in a day. Careful planning and trying to keep one step ahead of the industry helps create time you might not have had if you had not planned. 
Old Mate Cord Adult Cap - Moss
AUD $49.00
Big Brother Organic Cotton Ringer Tee - Mustard
AUD $49.00 
Magic Mini Cord Cap - Kids
AUD $39.00 
Rad Dad Tee - Washed Black
AUD $55.00
Rad Dad Organic Cotton Knit Beanie - Camel
AUD $49.00 
Early Riser Hemp Tee - Kids
AUD $49.00 
What can people expect on a visit to Principle Brewing? 
A welcoming community-based environment, which leans into the old Australian pub vibe. Great beer and a dirty but delicious burger from J.Winnfield Burger Truck. All for the right price. 
With heaps of brews to choose from, do you have a current favourite? 
We always enjoy something different, so we'll dabble in the limited releases. "HWY#1 West Coast IPA" is one of our favourites so far, but we always seem to find our way back to a Pilsener. Something super clean and refreshing.
Poppy Floral Organic Cotton Twinset
AUD $59.50 
Retro Stripe Organic Cotton Twinset
AUD $59.50 
Rad Kid Stripe Organic Knit Beanie 
 AUD $39.00
Sky Blue Ribbed Organic Cotton Long Sleeve Onesie
AUD $45.00
Anything exciting planned for the rest of the year? 
With times getting tough for a lot of people, we're going to try and create a new affordable craft beer. This beer will pay homage to a long line of Aussie beers - clean, crisp and refreshing, for a thirst that is hard-earned. Principle Bitter? Maybe? Hmmm… 
We can't resist a good dad joke! Care to share one of your favourite funny dad jokes with us? 
My son asked me if I could tell him what a solar eclipse was. I said, "No Son."
Shop Banabae full range for the whole family:
Magic Mama Cord Cap
AUD $49.00

Rad Kid Tee - Faded Black
AUD $49.00

Little Sis Organic Cotton Onesie - Brown
AUD $45.00
The World Needs Kindness Hemp Tee - Adults
AUD $59.00