The Dreamers - Anna From Noel & Gladys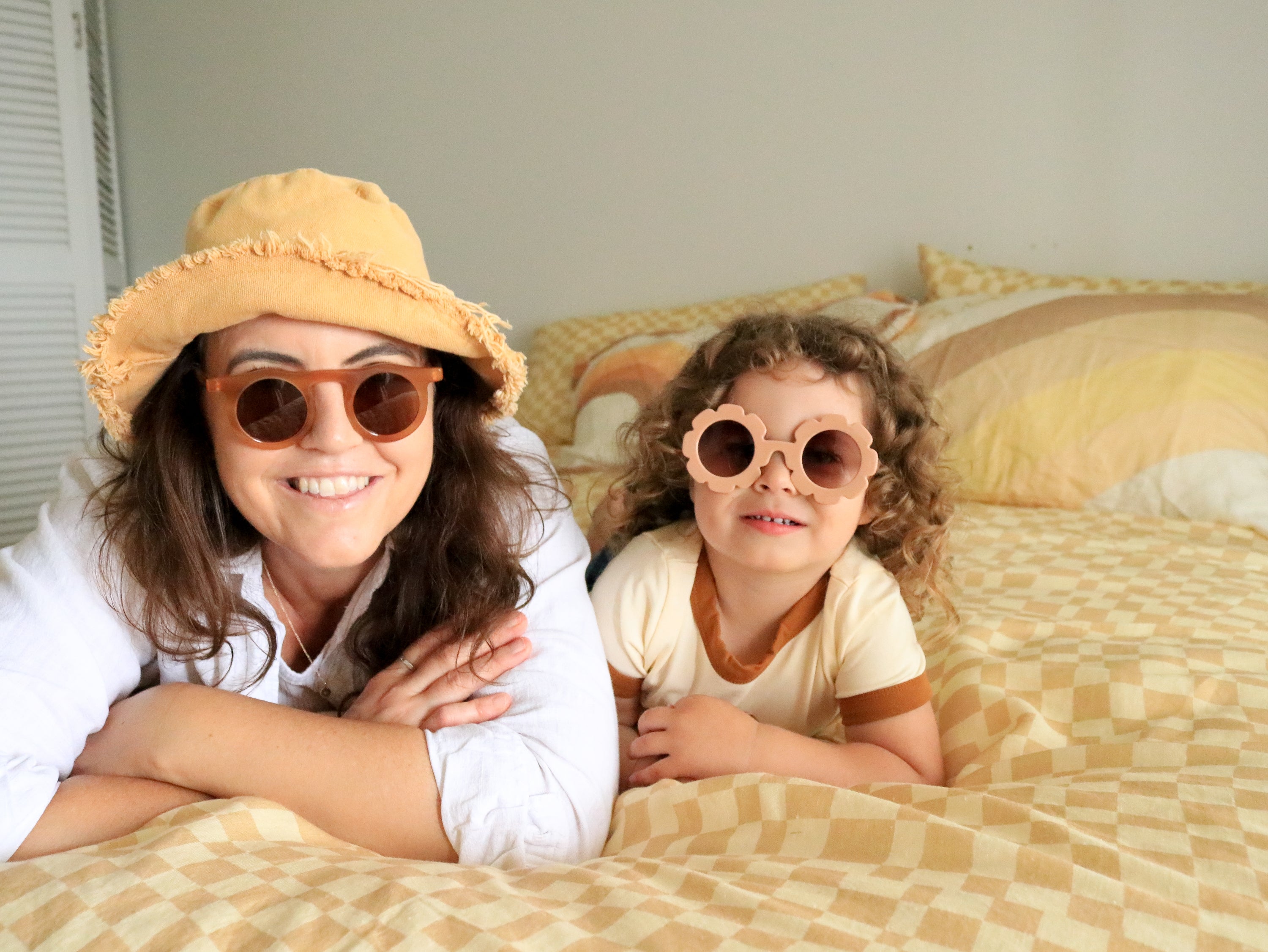 Meet Anna, our latest dreamer and the owner of our fave local store Noel & Gladys. She is also a pretty rad aunty! 


Anna talks life, love and business whilst giving you a sneak peek at our first-ever adults bedding range.
What is your name? What day is it today? What have you been up to? Tell us your morning story.
Hey, my name is Anna. It's Thursday today and I've been pottering around my store, Noel & Gladys. I always start the day with a coffee, then set up our little cafe by putting the umbrellas out and saying hi to our regular customers. It's pretty cruisey at the start of the year, so life is nice right now. 


Who is in your family? 

We have a small family, my husband Luke, me and our fur baby Pablo. Luke and I have been together for (…ahhh, hang on, I need to double check) 16 years and married for seven. Romance is still alive, but usually in the little ways. It comes and goes in waves. We have extended family around us, with our super fun loving niece Hazel (pictured below). Aunty life is so rad. 
You and Luke are a bit of a super-power of style and skill. 
How was it renovating your Coledale cottage together? 
Aww thanks. I guess it was high highs and tough times like anything challenging in life. We were both working full time and I had also opened Noel & Gladys right before we started the renovation, so there wasn't much time for rest.  
 But the creativity and problem solving process we enjoyed. We really wanted to save our cottage and we knew we could turn it into a cute home. By the end, it was just the way we wanted it. 
Tell us about your gorgeous store. Why did you start it?
What inspires your curation of goodies?
My store in Thirroul is some might say different. We do lots of things to bring our little community together. It is a combination of a cafe, a place where we run workshops, as well as having lots of beautiful things - I love beautiful things.  
 We have a nice mix of local goods, along with goods from the USA. Every brand and product is a small batch and carefully selected. We take lots of pride in that less than 5% of our products contain plastic, and those that do can be recycled.  
 We love down to earth goods and don't really follow trends as such. The products are things that are good for the soul, that make you feel good to buy for yourself or someone else, and they are also good for the planet!
This is a sneak peek of one of the adults bedding prints that are due to drop later this month, so keep an eye out!