The Dreamers #33 - Erin From Plantiful Life Of Erin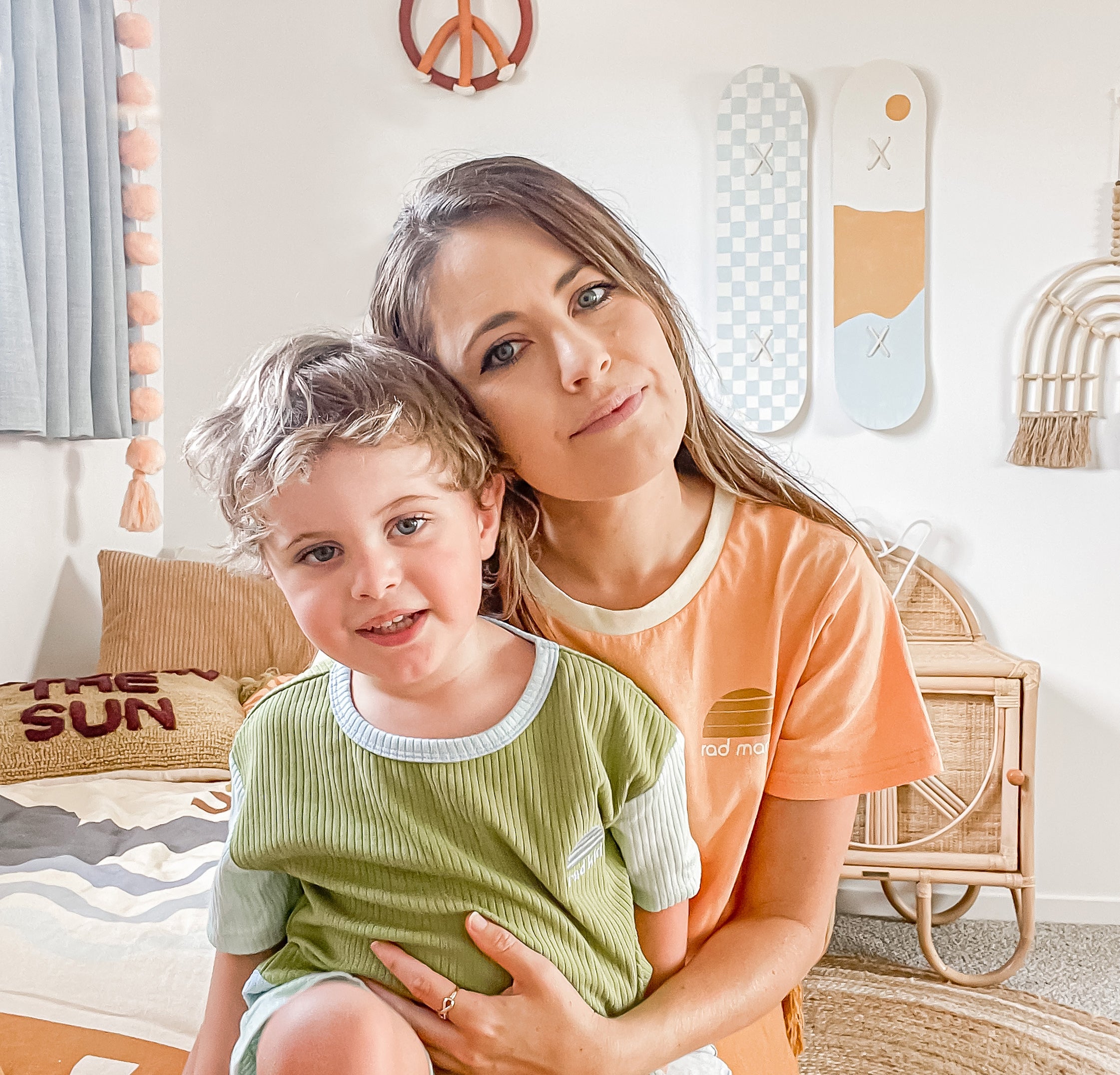 Meet Erin, our latest dreamer and owner of Plantiful Life Of Erin. She takes us through her daily life as a Mum, along with the recent restyling of her son Elijah's bedroom.
WELCOME TO THE DREAMERS. 
COME INSIDE THE HOMES OF EVERYDAY FAMILIES DOING LIFE THEIR WAY. 
FROM DAILY ROUTINES TO INTERIOR STYLING, JUGGLING WORK AND HOME LIFE, PARENTING HACKS AND MORE.
____________
What is the date today? Who is in your family?
Include pets if any.
7 March 2022. Me (Erin - Mum), Bryn (Dad), Elijah (3), and Nelson (labradoodle).


Where do you live? Tell us a little something you find special there.

We live on the Sunshine Coast, Queensland. Before having Elijah, Bryn and I spent years backpacking and living/working abroad. When we decided it was time to start a family, we moved home, adopted a labradoodle, bought a house and then Elijah came along. 
We live in a small hinterland community about a 25 minute drive to the beach and absolutely love calling this place home. One day we hope to continue travelling the world and living in new places, but the Sunshine Coast will always be home base for us. 
What does a 'typical' day look like in your household?
We wake up each morning with a cuddle, kiss and 'I love you' before we talk about what's on for the day. On the days that I'm working, Elijah spends it at daycare or with grandma. I only work part-time, so I enjoy the days that I get to spend with my little guy. He loves to help me bake, mainly to lick the bowl (isn't that everyone's favourite thing to do?). We play with play dough, colour in, spend hours playing trains and spend time out in the yard. We adventure out to visit friends, go to the beach and explore new spaces that we can learn from. 
When the evening rolls around, daddy has become the favourite to do bedtime. This allows me time to head to my studio to pack any orders that have come in from the day. On the weekends, we always make sure we spend time together as a family, and then Bryn and I usually share the parenting role so we can do projects and jobs around the house.
You are the creator of Plantiful Life Of Erin. Please tell us a little bit about your work and what it's like to juggle that with family life.
I've loved art ever since I was little. Creating has always been like a form of meditation for me, a place where I can switch off and be in the moment of crafting something new. I began selling my art back in 2013 when I returned home from living in London. It was just a hobby for years, painting and selling original artworks. I took a break from painting when I had Elijah at the end of 2018, and when he was 18 months old, I found my creative spark again.
 This was when I decided to turn my artwork into prints and start up my art business. I currently work part-time as a graphic designer at a local creative studio two days a week. I have one day a week to work on my art business and often spend my evenings packing orders and catching up on emails and marketing tasks after Elijah has gone to bed. On the days of the week that I'm in full mum life mode, Elijah enjoys helping me drop off orders to the post office on the way to the park or beach. 
It's defiantly a juggle to run a creative business, work part-time and be a mum - but I absolutely love all aspects, and we've found a system as a family to make it all work. 
What has been the most surprising part so far in your parenting journey?
The most surprising part of our parenting journey that I wasn't prepared for was the lack of sleep. Having a wakeful baby who turned into a wakeful toddler took some adjusting to, but it's amazing how we can survive on little sleep if we need to. Co-sleeping wasn't our plan to start with, but it's what works for our family to get the best night's sleep. In all honesty, I love waking up next to an adorable smiling face each morning - it's a heart-filling way to start each day. 

What was most important to you when you were setting up a big kid's room for Elijah?

Elijah's room was looking a little too 'baby', so after his third birthday, I decided it was time for a refresh. He absolutely loves the beach and being outside, and although he can't skate yet, he loves watching other kids on skateboards, scooters and in the surf. So I chose a 'surf/skate culture' theme for his room makeover. I've collected pieces of decor from mostly small businesses all over Australia and carefully pieced everything together. 
He's a very active and busy little boy, so I've kept the outside of his room looking calm and neutral, and he has lots of storage space in his cupboards to keep his colourful toys, games and puzzles. This way we can play all day and then pack away the stimulating toys to create a calm space once again, to wind down and rest - until the next day when the toys come out, and we do it all again. I find this is a great way to combine a bedroom and a playroom when space is limited. 
Do you have any tips for tying it all together?

Do you follow a theme or design ethos when decorating?
Before starting Elijah's room refresh, I searched hashtags on Instagram like #toddlerboysroom and #boysroominspo (for example) and saved inspiration photos to one of my folders. I found a few key pieces I loved and based the rest of his room around that colour palette. The main feature in his room that I fell in love with is the new doona cover from Banabae. It suited my vision perfectly. Before ordering any decor pieces, I used the Canva app to create a mood board. 
This way I could see all items side by side to ensure they all work together. Once they arrived, I put everything on his bed and visualised how to best place and hang everything to look balanced. I always use removable hooks to fix things to the wall in his room. This way I can easily switch things up throughout his room when it's ready for a change. 
What are your favourite activities to do as a family right now?
Our favourite activity to do as a family is travelling the world. However, given restrictions and what's happening in the world right now, we have been spending a lot of time setting up our new home and playing in the street with all our neighbourhood friends. We love to venture out for picnics, go on rainforest walks to search for animals, bugs and find puddles to jump in. Time spent at the beach, building sandcastles and splashing in the waves, always fills our soul.
Parenting life is all go. What do you do to fill your cup?

Running a business, working part-time, and being a mum sure can be overwhelming at times. I fill my cup by allocating time to paint, do yoga or escape for a quiet walk. I also love spending time with my girlfriends for good chats and belly laughs over a cup of tea or a glass of wine.