KIRSTEN BARENTSEN SAN CLEMENTE, CALIFORNIA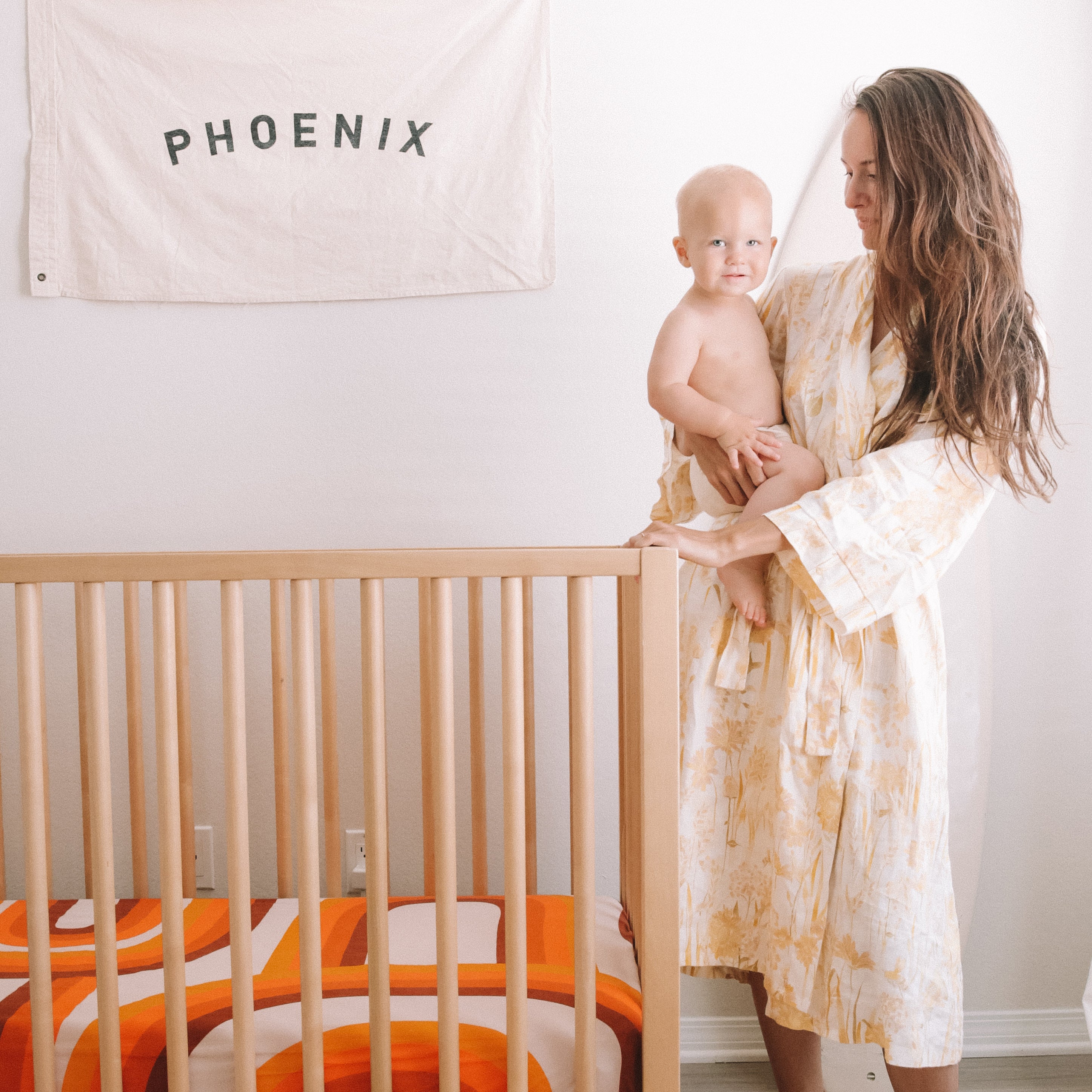 Meet Kirsten Alise, mama, wife, photographer, videographer and ex competitive surfer.
We spoke to Kirsten about her life living in California and her motherhood journey so far raising her son.
What's the date today? 
 June 14th, 2020 
Tell us a bit about yourself?  
My love for photography and videography as a profession lead me into the blogging world recently. I mainly shoot weddings for income, but I found out I can use my camera to share about brands I love and things I'm loving for baby Phoenix too! It also gives me an excuse to take a million pictures of my kid.

My husband and I met in high school and eloped, with only our family present, on an island off the Texas coast. Now, we live in California with our little one. I grew up in Southern California doing competitive surfing, and now I love that I can bring that culture I loved so much into my son's life! We spend days at the beach or hiking the trails by our house. 
Where do you live? 
 We live in the cutest little beach city of San Clemente, California!
What do you love about it? 
I love that San Clemente has small town vibes and that it's known for some of the best surf spots. My husband loves it for its beautiful trails because he's a distance runner. You can most likely find us at Bear Coast Coffee, T-Street, or the Ridgeline trail!
Who is in your family?
I'd be lying if I said my family was just me, baby Phoenix and my husband, Matt. We consider our Golden retriever, Hudson and little cat, Tessa as family too!
What has been the most surprising part of motherhood for you?
I think I'm most surprised at how much life changes when you become a mom. I totally had this vision that I'd just work when Phoenix took naps. Little did I know he would barely nap and be such a wild child. I've got my hands so full! Which is a big reason I picked up blogging and photographing brands from home. It's something I can do WITH Phoenix. I think I'm also surprised by how much my heart grew for the tiniest little human.
What was most important to you when you were setting up your nursery? Has the space evolved over time?  
When we first started designing his nursery, we were living in Texas! We are both from California, so we wanted it to have a beach feel. I think we always knew we would end up back in California (and we did come back)! We put up these big prints of surfers and a "Pray For Surf" print, and I think from there his room just evolved into a little beachy zen zone. I've always been a fan of neutrals as well. They're so calming. I was obviously so excited to incorporate Banabae recently as well and the pops of reds and oranges in the designs I chose flowed so well with my beach wood browns. The brand goes perfectly with the little surfy boy design. 
Do you have any tips for setting up your nursery?
I think start simple and slowly, incorporating meaningful items as time goes on. Find organizational baskets and bins for messy or bright toys and books that you'll collect. If you can, keep things like diapering accessories and diaper trash cans to a bathroom so they don't clutter the room. 
What are some of the favourites pieces in your nursery?
Some of my favourite pieces are the Phoenix flag from @wildstandard, the wooden car from @candylab, the chair & dresser from @ikea, the crib from @potterybarnkids, the dried palm leafs @afloral and the hats from @lockids & @westperro
Do you have any self care tips or rituals you like to do? This may have been a little disrupted by covid… so maybe a little insight into how you are dealing with the isolation and adopting new rituals?  
It's been nice having my husband work from home to be completely honest. He used to go into an office everyday and now I have time to get dressed in the morning and take a shower. Things will maybe go back to normal eventually or maybe we can just all continue working from home - who knows?! The world is such a different place now. I think my biggest self care tip to moms would be to not rush yourself when you ask for help. Do you ever find yourself saying, "I'm just going to take a shower real quick," when instead you should just say you need to take a shower. Why does it need to be quick?! If you have someone willing to help, they'll likely be ok with you taking the time you need to properly take care of yourself.  
Do you have any reflections about isolation? 
 I miss my mama groups and having Phoenix play with other babies. That has been a big downside of the lockdowns and being away from other families. I feel like he doesn't even know what another baby is. I'm happy we are now able to get back out to our beaches though. Now he can see life taking place outside his home again which I think is so integral to a child's life experiences. 
What would be your ultimate future day out of isolation?
Things are starting to open back up here. Yay! We are future homeschoolers and a big part of what we want our days to look like honestly include a lot of nature. I don't think our days will change much from what they look like now. The ultimate day would include grabbing coffee local or making it slow at home, taking Phoenix to wave watch at the beach and play in the sand/water, taking trail walks with the dog and Phoenix in the stroller, reading lots of books, possibly going for a swim at my moms (Phoenix's grandma's), cooking dinner with my husband while Phoenix bounces to our latest playlist in his walker, and using the camera to document some of these moments. 
What are your best mama hacks?
The best toys are not toys. Cardboard boxes, cooking utensils and plastic bowls, old magazines to rip, etc. one time I just dumped a pile of old pump adapters out and Phoenix played with them for so long. 
Also, nature is my favorite hack of all time.  It is so good for our babies. Phoenix is mesmerized by the world around him when we go outside. He could he throwing a fit, and then we go out on a walk and he's totally happy again. If I set him down in the sand or grass he's immediately wanting to interact with the ground below him and could care less about needing a toy or entertainment.