Shop Talk #01 - Common Circus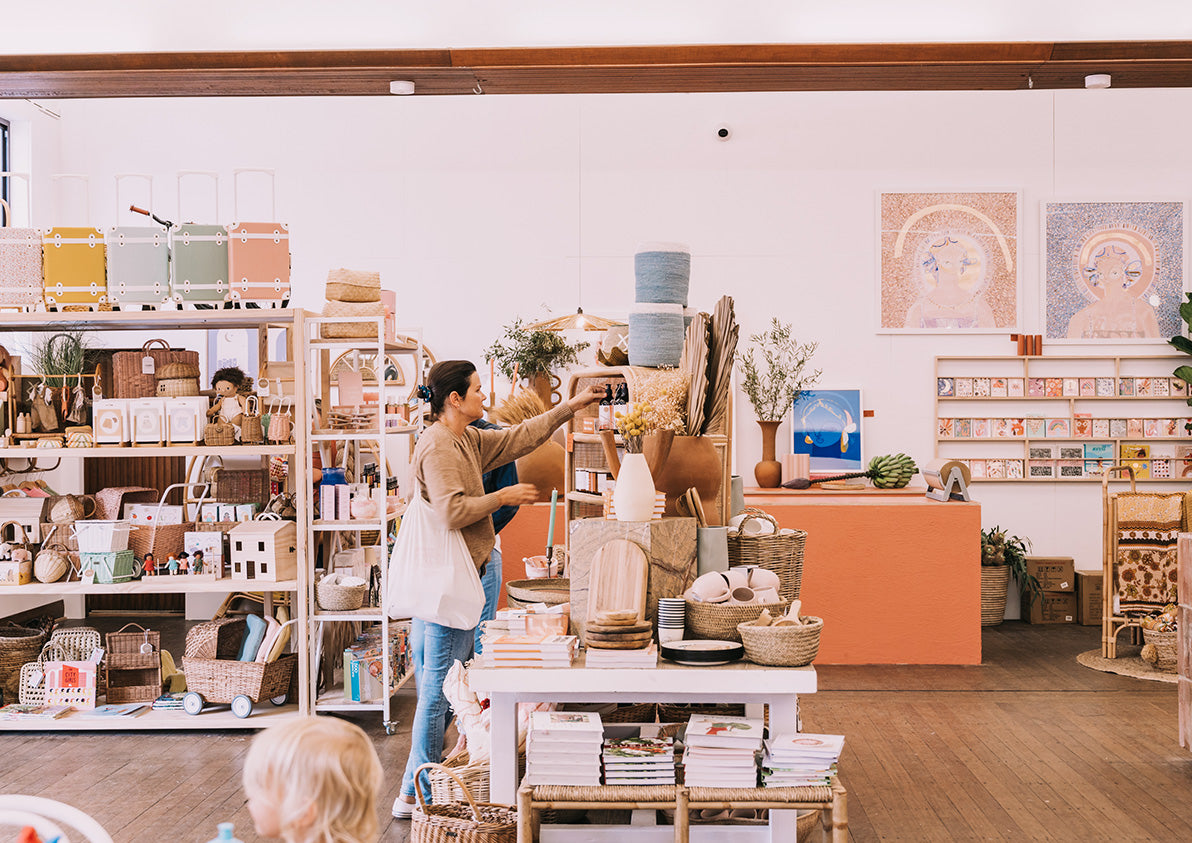 Welcome to our very first blog on Shop Talk! 


We are so excited to have the opportunity to chat with Lauren from Common Circus,
an ever-evolving space, located in Hamilton, NSW. This store features stunning wares that are anything but common.
WELCOME TO SHOP TALK. 

COME INSIDE THESE BEAUTIFUL STORES WHERE WE MEET THE OWNERS, TALK ALL THINGS INTERIORS AND LIFESTYLE RELATED, AS WELL AS GET A GLIMPSE OF THEIR STUNNING PRODUCTS ON OFFER. 
____________
What is your name? Fill us in on what you have been up to, and do you have any plans for the Winter months ahead?
Hey, my name is Lauren Henry! Today is Thursday, and this week we have been focusing on our all in company meeting, which is happening tonight! And stocktake – eek! I am lucky to celebrate my birthday in the Winter, so we are heading away in a week or so to Forster, a small beach town just north of us.
Tell us about Common Circus. Where did the name come from? Why did you decide to start the brand? 
Common Circus opened eight years ago in October. We now have two stores, but Belmont is our original store on the shores of Lake Macquarie. Belmont is our General Store and is a smaller lifestyle store, including a cafe. This space is designed for regular visits (daily!), and we strive to be a big part of our surrounding community. Our newest store is located in Hamilton, Newcastle. Hamilton is our concept store, featuring a much larger floor space and a cafe. Upstairs we have our Common Circus studio space, which we hire out for creatives and events.
The name 'Circus' is meant to represent an ever-moving, ever-evolving space and business. 'Common' is meant to be a contradiction as it is not common, and we are not exactly what you think we are or should be.
I started Common Circus after many years of dreaming up this space. Mental health played a big part in why I eventually started my own business. I needed an environment where I felt in control of my own day and workload. I also wanted to create a space for others to enjoy and learn more about what spaces and communities can do for your health and wellbeing!
What is your lifestyle in Newcastle like? Are you a beach family?
Originally I am from Sydney, however my husband is from Newcastle (and so is my mum!), so we moved to Newcastle/Lake Macquarie eight years ago and haven't looked back! We love the laid back lifestyle and of course, the proximity to the ocean. Time together is important to us and cherished. My husband is a shift worker, and with my schedule not really being 9-5 either, sometimes we are like two ships in the night! We have a four year old girl, Lottie, and she keeps us busy! 
In Summer we try to get to the beach daily, and in Winter we play sports and try to keep active most nights of the week. My husband Scott does Jiu Jitsu several nights a week, and I play netball in the evenings as well. We are a super active, busy family who likes to continually be on the move! Lottie has just had to fit into this lifestyle, and it kind of just works. Lott starts school next year, so I am sure there will be another shift in our weekly schedules and lots more of her activities slotted in - including her social life! Ha! The best thing about living in Newy though is the outdoors and the great places to eat and be social. We also live right near the Fernleigh track, which is an awesome track for running, bike rides and walks.
Tell us about your beautiful family and how you balance your storefront and family life.
We are a small family of three with Scott, myself and Lottie. Right now this is what we can handle. We always get asked about having more children, but we don't like the idea right now of adding more pressure to our already hectic life. I don't really believe in the word balance. I think balance is almost unattainable when you run your own business. So my battle is to constantly be aware and question whether I am doing my best and then adjust. So 'am I doing my best at being a good mum?' sometimes the answer is 'yep! But I can't do any more right now, this is all I have in me!' and I then work on sitting with that and keeping the guilt at bay. It's just a constant discussion with yourself. I don't find it easy, but I know if I can honestly say I am doing my best then that's all I can do. I ask the same from my staff and people in my life. We also have amazing help from both of our parents who are local (thank goodness!), and we work together as a team. It absolutely takes a village to get everything done. Your community and family is key!
And of course we have to ask. What's your favourite Banabae product that you stock at Common Circus?
Of course the Rad Mum tees. I have quite a few different ones! They are a mum uniform for sure! They're also great for gifting. I am a tee-shirt gal, so popping on one of these with jeans and getting out the door is key to starting the day quickly with one less thing to worry about!
Can we shop online at Common Circus? Just in case anyone falls in love that doesn't live in Newcastle?
Yep! We have all our wares online, including Banabae! https://shop.commoncircus.com.au/
SHOP BANABAE FEATURED PRODUCTS
Don't Mess With Mother Kids Cord Cap
$39.00
Joni Bamboo / Organic Cotton Swaddle
 $49.00
Don't Mess With Mother Tee
$36.75
Salty Soul Fitted Cot Sheet
 $89.00
Rad Mama Classic Tee In Organic Cotton - Natural
$49.00
Rad Dad Giant Cotton Beach Towel
 $71.25
Rad Mama Peach Ringer Tee
$49.00
Rad Mama Natural Cap
 $49.00
Rad Dad Premium Cotton Jumper - Khaki
$129.00
Tropicana Bamboo / Organic Cotton Swaddle
 $49.00