The Dreamers #41 - Catie Allen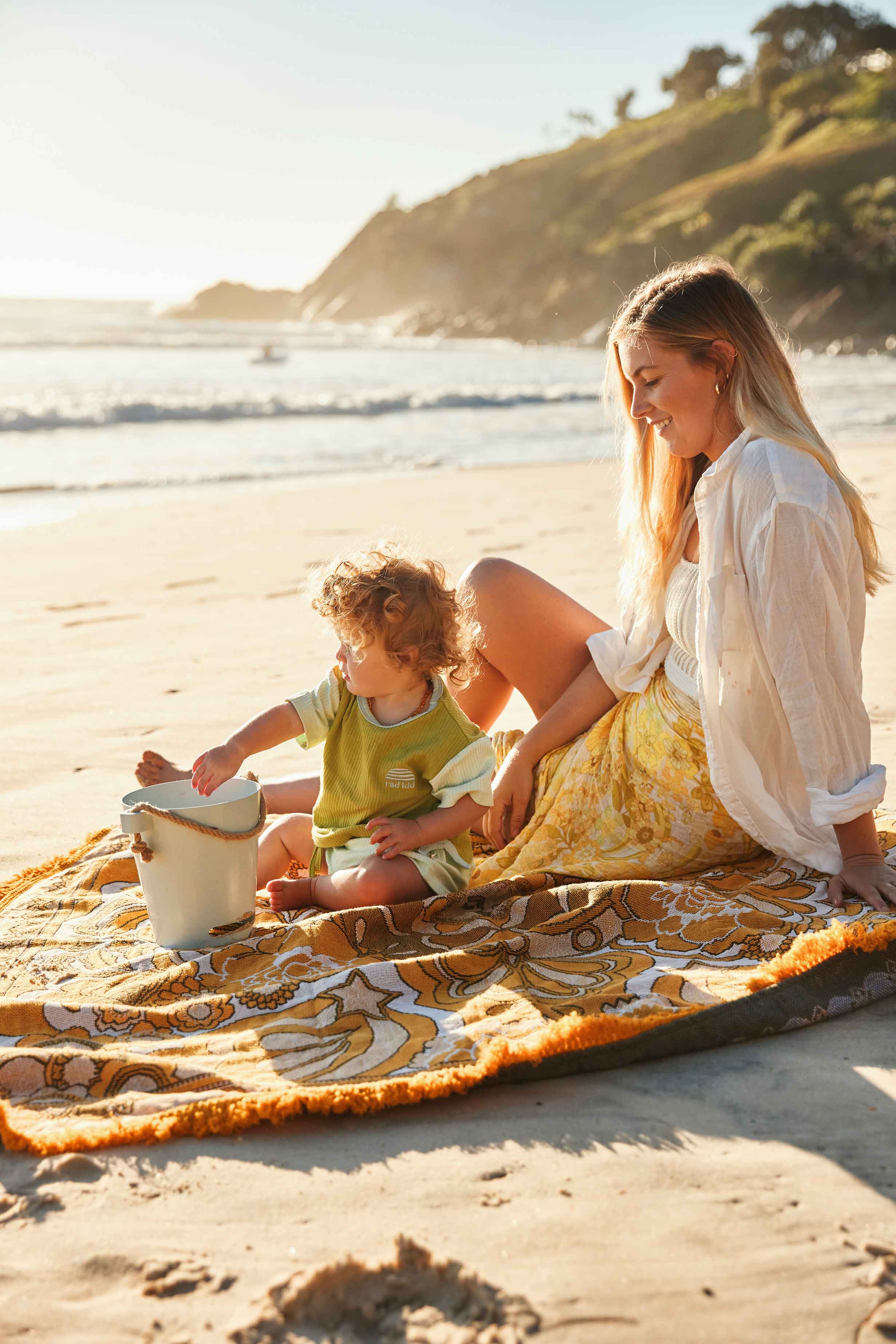 Our latest dreamer is director and photographer Catie Allen, of Catie Allen Creative. 
Catie gives us a glimpse into her family life living seaside near Cabarita beach and how important being out in nature is for their family.
WELCOME TO THE DREAMERS. 

COME INSIDE THE HOMES OF EVERYDAY FAMILIES AND BUSINESS OWNERS  DOING LIFE THEIR WAY. 
____________
What is your name? Tell us a little about yourself and fill us in on the highlight of your Autumn so far.
My name is Catie Allen. It is a lazy, SUNNY, Sunday. We started the morning down the beach, having coffee and breakfast. We did a little work, and then we were back down at the beach, making the most of this sunshine as we haven't seen it in so long! The highlight for Autumn was that the whales had just started to come through!
Where do you live? What are your favourite local spots?  
We live in Casuarina, which is next to Cabarita beach. Our favourite local spots are sitting on Caba headland and watching the whales. We love Tucker cafe and Daabar Indian restaurant!
Tell us a bit about your work. How did you get into photography and directing?
It came very organically for me. Many of my friends growing up were models, so I used to ask to take their pictures and plan little fashion shoots. As time went on and my skills increased, I started getting noticed by brands and businesses, and my career grew from there. I came into directing as my partner is a director/DOP, and throughout the years there were many jobs that he needed a hand on or that we would get booked together. I found I loved directing so much and decided to pursue it further into directing my own TVCS, campaigns and ads.
Your sweet bub is the CUTEST. Tell us about becoming a Mama and balancing your own business with your new partner in crime. 
Well, all I can say is it's certainly a juggling act, and it's not always easy! Being a mum is a full-time job in itself, so often it's very difficult to find time to write pitches and spend hours in post and pre-production. The biggest key that I have found to make it all happen is to go to bed at 8/8:30pm and get up before Pippi wakes (4:30/5am). This way I am working on a fresh brain, I have uninterrupted thinking time, and I get to see the sunrise at the same time as a bonus!
You and your partner make the perfect pair. How has becoming parents changed your relationship for the better? 
Definitely, I think once you have a child with someone you gain a whole new level of respect for each other. Going through birth is such a primal experience. I really believe it bonds you and your partner in ways like never before.
You live what seems like a simple, wholesome life — enjoying the natural and little things in everyday life. Tell us about what inspires you in nature?
Thank you. We try. For us being outdoors in nature (especially the beach) is our reset button. It makes every day exciting and special as we always feel like we are connected to nature and what it's doing. Every day we know what the wind and ocean are doing and when it will rain or not. It forces us to focus on the present, and this is how we would like to raise Pip.
Any Mama tips for us? 
For new Mamas, trust your intuition more than anything else. You've got this, and you already know how to do it!  For fellow Mamas, find a friend that can alternate weeks to take all the kids. Have a deal with them that it's for 100% YOU time, and you can do whatever you want. A walk, a sauna, a coffee, a sleep or whatever you need to fill your tank up. We all need that time, and don't feel guilty about taking it!
Old Mate Cord Adults Cap - Moss
$49.00
Petal Puff Organic Cotton Jumpsuit
 $55.00
Don't Mess With Mother Tee
$36.75
Sundaze Floral Sarong
 $34.50
Sea Garden Splice Organic Rib Twinset
$44.25
Chase The Sun Tapestry Blanket
$129.00
Wombat Organic Cotton Long Sleeve Onesie
 $12.25