The Brightside: Mum With Mastocytosis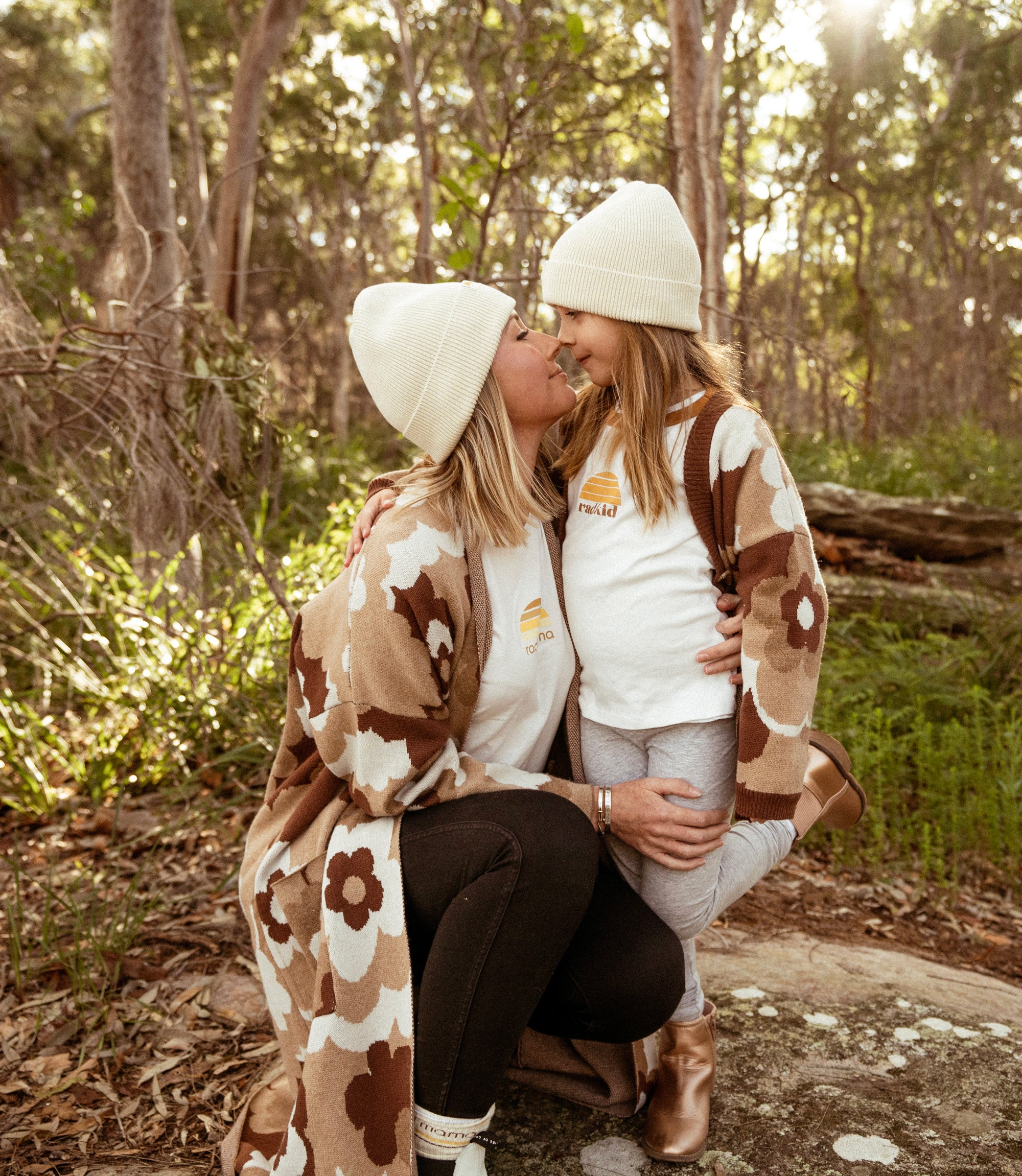 MEET KATIE PRESTON-TOEPFER
For our latest instalment of The Brightside, we spoke with the bright and beautiful Katie Preston-Toepfer of @mum_with_mastocytosis. This Mama of two shares with us her journey of living with Mastocytosis. She opens up about what life is like living with a chronic illness and her inspirational campaign to support others with similar conditions. 
What is your name? What day is it today? Tell us a little about what have you been up?
My name is Katie Preston-Toepfer, and today is Saturday.

I woke up to cuddles from my little people who had crawled into our bed in the middle of the night. Our dog Darling slept nuzzled into my back. When I was ready to brave the fresh winter air, I trudged out to the coffee machine to make Clint and myself a hot brew (an essential morning ritual). Then I took an antihistamine and other medications I needed before getting the kidlets ready and out the door with my hubby for their swimming lessons. We look forward to getting amongst nature after their swim sessions. We have a particular bush walk we enjoy exploring.
Where are you from?

Sydney, Australia. I grew up in the semi-rural, leafy suburb of Galston. A wonderful little town north of Sydney.
Where do you live now?

We currently live in Sydney but are about to relocate our family to Brisbane next month. We are all so excited about our next adventure!
Tell us a bit about your page, @mum_with_mastocytosis.

I started Mum with Mastocytosis a few years ago. Chronic illness can be debilitating and frustrating, and it presents complex challenges when you become a parent.  
 I craved an outlet to share the glorious highs and the terrible lows of living with a life-threatening illness and what parenting for chronically ill people can look like. I also wanted to connect with others who know what living with a chronic, and in my case, an extremely rare disease can feel like.  
 The sense of community that I have built through creating this page has been heartwarming. No matter how excellent your support network is, there is nothing as comforting as connecting with others who have the same illness as you and knowing what it is like to go through what you're going through. You no longer feel alone.  
 There are others that are in this battle with you. Mastocytosis is classified as a rare blood disorder that has the potential to impair major organs in the body, transform into a type of Leukemia and can cause severe anaphylaxis. It is a serious disease that can become life-threatening at any time. What's challenging is that even specialists often have little knowledge of how to treat it. Currently, there are clinical trials that show promise, but we still have a way to go.  

Your story is incredibly inspiring with your passion for awareness and strength for carrying on. How long has it taken you to get to this point with your illness?

For me, being able to express myself authentically and share my experience with others has been so cathartic. Creating things is as natural and as automated as breathing, and I love writing. For a long time, I tried to push my feelings down under the surface, my fear, my worry for my future, and what might happen to my family and me because of my disease. Questions around whether or not my disease will progress to an aggressive form of Mastocytosis or develop into Leukaemia consumed me for a time.  
 My official diagnosis last year, after having a bone marrow biopsy and the staging that followed, left me feeling anxious once again and scared for the future. It took a lot of work on myself and the help of professionals to move forward from this. I realised that there are many tools out there and that I can help others who are going through a similar experience. In a way, my Mastocytosis gave me a purpose and a mission.  
 This disease has added another layer of meaning to my life. It has also taught me to focus on what is meaningful and most important in life and not to pay too much attention to small setbacks.
What are your goals with your beautiful page?

To advocate for those like myself, build community, and support others living and parenting with chronic illness. To show the good times, and the bad times and all of the messy stuff in-between. To present ideas, concepts and products that help us live our best lives. To contribute to the wave of pages on Instagram that promote the inclusion of all people. We can learn to thrive with chronic and rare diseases, and we can be amazing parents to our kids in the process. 
 So many people spend years trying to get an official diagnosis of a rare disease. This can delay treatment or prevent treatment options from being available. I want to remind people to push on with their quest to get to the root of their health issues. Don't give up looking for answers for yourself or someone you love. While Mastocytosis is rare, mast cell disorders aren't that uncommon, and since the pandemic, more people are being treated for mast cell disorders. 
 Above all, I want people to stumble across my page and for those with Mastocytosis or similar chronic health conditions to immediately not feel alone. It can feel very lonely and isolating when you have a rare disease. This is my biggest aim. Secondly, I want people who see it who may not have Mastocytosis or a chronic illness but love someone who does to look at my page for insight. So many of us have difficulty expressing our struggles and the emotional tolls we face, even with those closest to us. I hope my page can help provide helpful insight for the support people of chronic illness warriors.
How can we help? Tell us the best ways to further the cause and contribute to your story.

Please help me spread the word. Put me on your blog and let people see my arms and my skin lesions that are caused by my Mastocytosis. Let others read my story, look at my page and either feel comfort there or perhaps experience perspectives they've never considered before. Remind people that there is more to life than perfectly curated frames. There is more, so much more. Life can be so beautiful, even when, at the same time, it is confronting, difficult and hard for many of us. And that is 100% OK. The world needs more awareness, more inclusion, and above all, people with chronic health conditions want empathy, not sympathy. Life can be challenging, but from these adversities, we can experience tremendous growth. 
 A little bit extra about me: I am an artist and a writer at heart. My husband and I own a boutique content creation business, Sprinkler Media and my book Wedding Dogs was published in the US before we had our kids. I studied art at the College of Fine Arts UNSW, and I have a Master of Arts in Journalism. I am always making things, writing and conceptualising ideas. It's part of who I am.
Sunrise Sunset Tufted Throw Blanket
 $265.00
Petal Puff Merino Blend Kids Cardigan
$119.00

Rad Dad Premium Cotton Jumper - Khaki
 $129.00
Petal Puff Merino Blend Longline Cardigan
$219.00

Rad Dad Tan Cap (brown embroidery)
 $39.00
Rad Kid Organic Knit Beanie - Ecru
$39.00

Rad Kid Organic Knit Beanie - Espresso
 $39.00
Rad Kid Classic Retro Ringer Tee
$49.00

Rad Kid and Petal Puff Organic Sock Pack
 $35.00
Rad Mama x Pottery For The Planet Ceramic Travel Mug
$49.00

Rad Mama Organic Knit Beanie - Ecru
 $49.00
Rad Mama Classic Tee In Organic Cotton - Natural
$49.00