Shop Talk #02 - Heartfill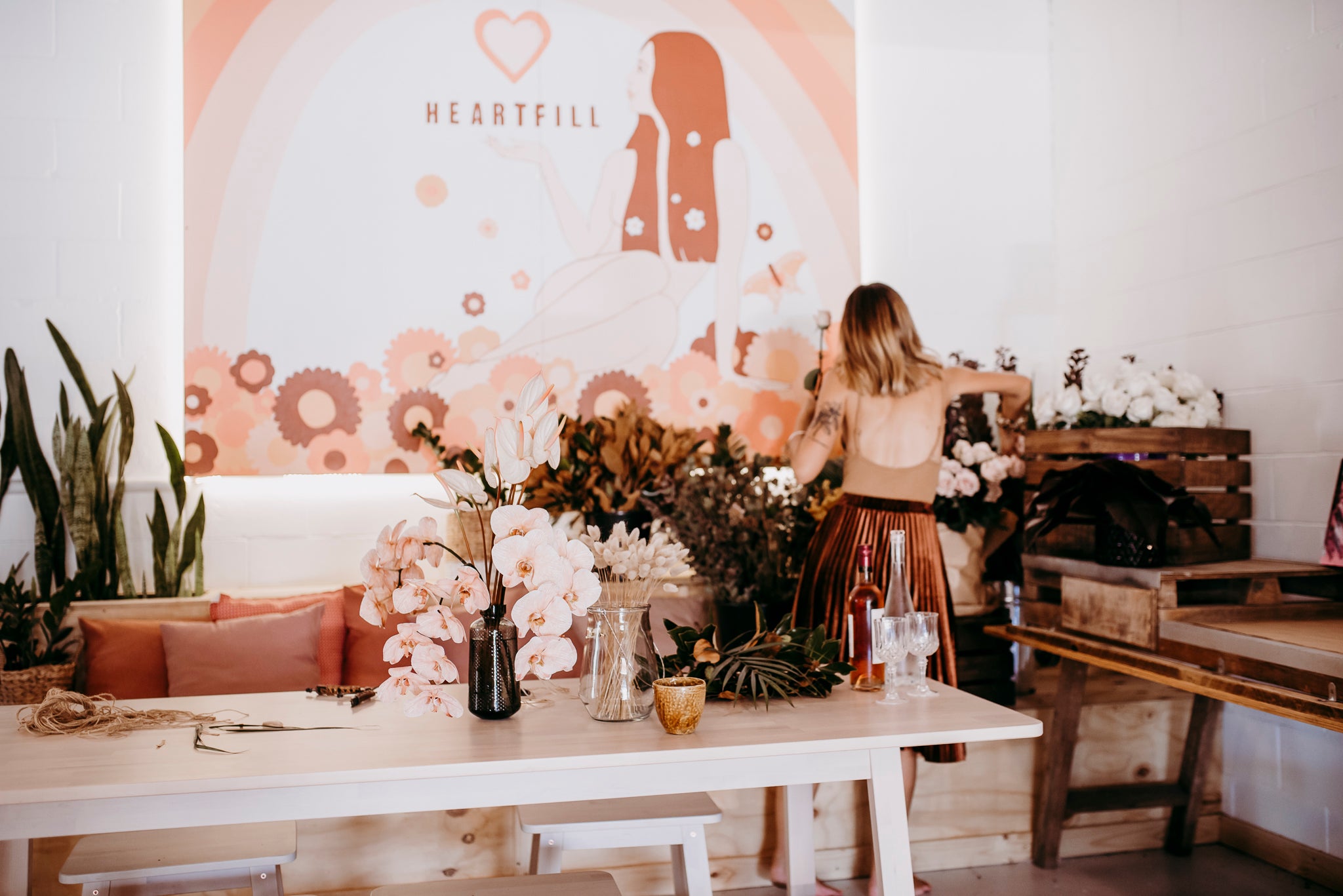 Welcome to our second instalment of Shop Talk! For this edition, we chatted with Corinne Russel from Heartfill.
A retail space where craftsmanship is showcased, creativity is celebrated, and sustainability is encouraged.
WELCOME TO SHOP TALK. 

COME INSIDE THESE BEAUTIFUL STORES WHERE WE MEET THE OWNERS, TALK ALL THINGS INTERIORS AND LIFESTYLE RELATED, AS WELL AS GET A GLIMPSE OF THEIR STUNNING PRODUCTS ON OFFER. 
____________
What is your name? Tell us a little about what you have been up to and if you have any plans for Springtime?!
My name is Corinne Russell. It's Sunday, and we're heading to the beach for a picnic. Spring is my favourite season. We have a vintage caravan and like to get away for sneaky weekends here and there … and spring is the perfect time to enjoy long lazy days in the van!
Tell us about Heartfill. Where did the name come from? Why did you decide to start the brand?
Heartfill was established in 2018, after the birth of my second daughter. I had returned to work after taking maternity leave. I was a high school English and Drama teacher, and although I was making a difference in young kids' lives, I wanted to do something more significant for my daughters and their future.  
 The name Heartfill is our own antonym for Landfill. We believe in conscious consumerism, and the dream was to create a retail space where craftsmanship is showcased, creativity celebrated, and sustainability encouraged. 
Our store is home to so many wonderful local brands and designers, all doing amazing things. When you purchase something from our store, we hope that it will be used mindfully and treasured for years to come… 'fill your heart, not the land' is our motto. 
What is your lifestyle in Burleigh Heads like? We imagine surf everyday vibes. Are we right?
We are very blessed to live, work and play in Burleigh Heads. We're spoilt with beaches and a beautiful national park here. There's also an amazing foodie scene and an entrepreneurial community creating incredible spaces and events. There's always something to do in Burleigh, and the sense of community is strong. 
Tell us about your beautiful family and how you balance your storefront and family life.
Our family is made up of myself, my husband Rusty and our two daughters, Lola and Penny. We also have two pugs, Esme and Moesby. Life is busy, but we're always dedicating time to slowing down. We spend a lot of time together as a family, whether it be picnic dinners at the beach, singing songs around the firepit or day tripping down south to Byron Bay. Nothing is more important to us than being together in the present moment. 
Any big goals for 2022 with Heartfill? 
We're always learning and growing. We'd love to launch our own line of lifestyle products at some stage, but for now we're just grateful to have a supportive community and a store that's thriving. Business can be tough, and the last few years have proved that we need to be prepared for anything! 
And of course, we have to ask … what's your favourite Banabae product that you stock at Heartfill?
The shell collector series is hands down my favourite!
Can we shop online at Heartfill? 
Absolutely, www.heartfill.com.au or chat with us on Instagram @heartfill_.
Rad Kid Classic Retro Ringer Tee
AUD $49.00
Shell Collector Standard Pillowcase SET
 AUD $89.00
Magic Mama Cord Cap
AUD $49.00
Chase The Sun Tapestry Blanket
AUD $129.00
Joni Bamboo / Organic Cotton Swaddle
AUD $49.00
Rad Dad Tee Organic Cotton - Black
AUD $49.00