Shop Talk #03 - Maker At Port Douglas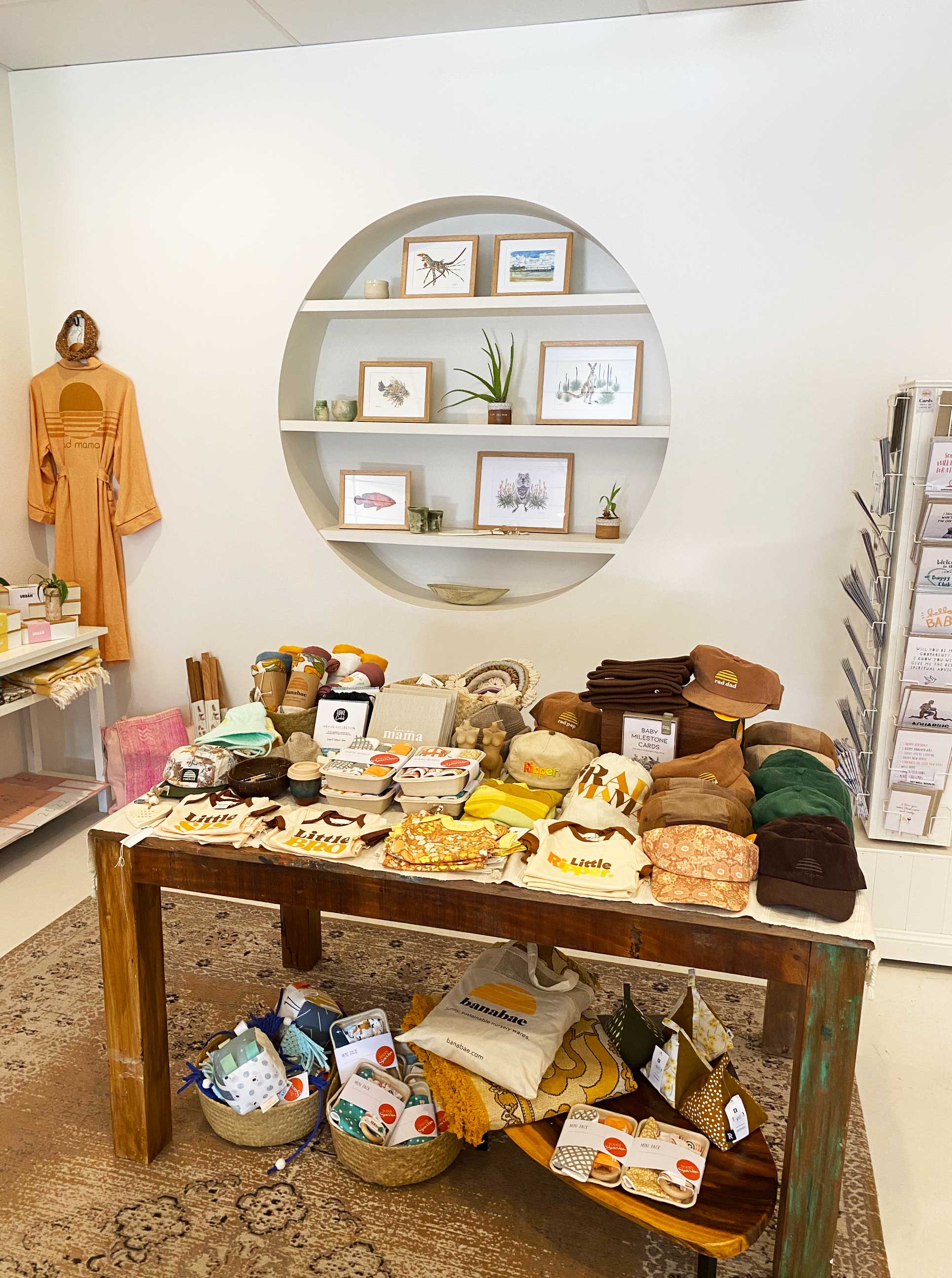 Welcome back to Shop Talk. For our latest edition we chat with Raine Ward, the founder of Maker in Port Douglas. 


Together with her mum Donna, the duo showcase the work of small Aussie artisans, focusing on handmade, slow and ethically produced products.
WELCOME TO SHOP TALK. 

COME INSIDE THESE BEAUTIFUL STORES WHERE WE MEET THE OWNERS, TALK ALL THINGS INTERIORS AND LIFESTYLE RELATED, AS WELL AS GET A GLIMPSE OF THEIR STUNNING PRODUCTS ON OFFER. 
____________
Tell us a little about yourself. How is the weather up in the far north?
My name is Raine Ward. It's Tuesday 26th July. Tomorrow is both my 21st birthday and two years since opening Maker! The weather is phenomenal up here in sunny Port Douglas. Unlike down south, July for us is filled with blue skies, magical orange sunsets, ideal beach days and an ocean full of migrating whales. 
Tell us about Port Douglas.
Port Douglas is a small tropical town surrounded by two of the world's most amazing natural wonders; the Great Barrier Reef and the Daintree Rainforest, which is why it is so important to us to lead a life that has as little harm to our environment as possible.
Where are your products sourced from? 
Our products here at Maker are sourced from small Australian businesses that have ethical and mindful processes. We are passionate about supporting real people who have poured their hearts into their products and really believe in the slower, handmade process. 
What is life like up in the far north QLD area? We imagine it's warm and filled with epic crocs and the tropical turquoise water of our dreams…
Growing up in Far North Queensland and now living in our forever home here, really is just the best. When I'm not in the store, our lifestyle looks like swimming in freshwater creeks, taking the boat out to the reef, flying with dad in his microlight, hiking mountains, waterfall hunting, watching the sunset over the palm trees at Rex Smeal Park and spending as much time outside as possible. It's warm almost all year round, and even when it does get 'cold', the annual pair of jeans at the bottom of the wardrobe will suffice - haha. 
Is your family a big part of your store? 
My family is a massive part of our store, and honestly, I don't know what I'd do without them. My mum is a fantastic artist and ridiculously creative, so not only will you see her buzzing around the store restyling and her incredible artwork on the walls, but she's the main reason I wanted to open Maker to begin with. 
 She raised me to appreciate how special the handmade process is and the value of supporting real people with real dreams. My boys (dad Geoff, brother Reef and partner Marley) are very handy plumbers, so they're always there to help with the heavy lifting; like when I decided I wanted a hardwood table in store which required a crane to get it off the truck and eight men to carry it in store. You'll also notice custom made fixtures and furniture like our copper curtain rails and cabinets that they have made with love. 
Why is this so important to you and the brand to find Aussie artisans and designers for your stock? 
I've been fortunate enough to have travelled to a number of incredible countries around the world with my family. It is a tradition for us to seek out something special to take home that has been created by an artisan in that particular place. We wanted to create a space that showcased the work of what our beautiful town has to offer as well as the creations of those from around our amazing country. 
And of course we have to ask. What's your favourite Banabae product you stock at Maker Port Douglas?
Our favourite Banabae product in the store would have to be all of our rad caps (we seriously can't choose one in particular, they're all awesome.) Whether you live here or are visiting, you'll need a hat to survive the northern sun, so we love that we can give our customers such trendy, good quality options like Banabae. 
Can we find your sweet shop online? 
Yes! We'd love for you to check us out on Instagram @maker_portdouglas or head over to our website www.makerportdouglas.com where you can shop online and read about our talented makers. 
Tropicana Bamboo / Organic Cotton Swaddle
AUD $49.00
Rad Dad Cord Cap - Tan
 AUD $49.00
Rad Mama 100% Linen Robe
AUD $179.00
Chase The Sun Tapestry Blanket
AUD $129.00
Honey Bunch Ringer Organic Cotton Onsie
AUD $45.00
Rad Mama Cord Cap - Espresso
AUD $49.00
Little Bro Organic Cotton Onesie
AUD $45.00
Rad Pop Cord Cap - Tan
AUD $49.00