Styling Guide - Kids Shared Bedrooms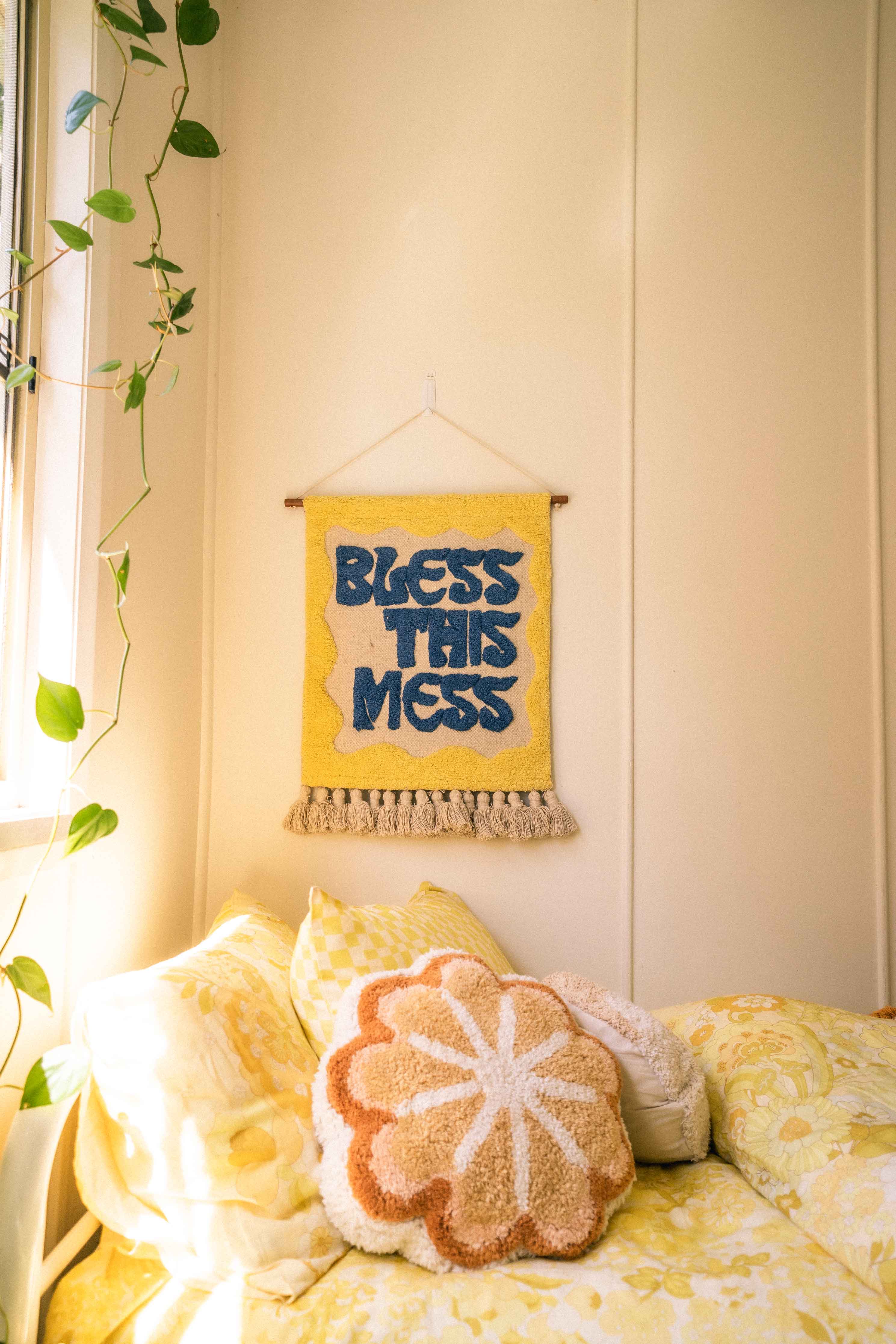 STYLING GUIDE FOR A KIDS SHARED BEDROOM.
Here are our top tips for setting up a shared bedroom space that is bright, cosy and full of fun!
Decide on a fun colour theme that both children will enjoy. We love citrus tones for a unisex room to keep the mood bright and happy. Once you have a theme, use it as a guide when choosing bedding, wall decor, and other decorative elements.
Lime Check Quilt Cover
AUD $199.00
Summer Blooms Quilt Cover
AUD $199.00
Beneath The Waves Quilt Cover
AUD $199.00
In a Montessori classroom, children are encouraged to work together and collaborate on tasks. You can apply this principle in a shared bedroom by creating spaces that are designed for cooperative play or shared activities. For example, you could create a reading nook with comfortable seating for two or a table where both children can work on crafts together.
Bees Are Our Friends
AUD $19.99
Australia Map Puzzle
AUD $24.95
Rewilding Kids Australia
AUD $22.99
As important as it is to encourage collaboration, at times, each child will desire their own space and belongings. In a shared bedroom, you can achieve this by providing clear boundaries and designated spaces for each child's belongings. Label storage bins and shelves with pictures or words to help children identify where their things belong. Or give each child their own side of the room with their own bed and nightstand.
Rad Kid Standard Pillowcase - Citrus Brights
AUD $45.00
Beneath The Waves Standard Pillowcase
AUD $45.00
Lime Check Standard Pillowcase
AUD $45.00
Sundaze Floral / Stripe Reversible Euro Pillowcase
AUD $55.00
Retrograde Tufted Cushion
AUD $145.00
Sunrise Loop Back Cushion Cover - Yellow
AUD $145.00
Create a connection to nature by using natural materials for bedding, furniture, and décor, as well as including some greenery. This will create a calming, soothing environment that is conducive to rest and relaxation.
Peace Balance and Positivity Tufted Wall Hanging
AUD $159.00
Bless This Mess Tufted Wall Hanging
AUD $149.00
Finally, don't forget to get the kids involved in the decorating process. Let them choose their own bedding or artwork, or have them help you pick out colours and decorative elements. By involving them in the process, they'll feel more invested in the space and more likely to take care of it.

SHOP THE LOOK FOR RAD KIDS:
Petal Puff Organic Cotton Twinset
AUD $85.00

Poppy Floral Organic Cotton Twinset
AUD $85.00
Musk Splice Organic Rib Twinset
AUD $59.00

Fair Isle Organic Cotton Knit Jumper
AUD $99.00
Rad Kid Organic Knit Pom Pom Beanie - Cyan
AUD $39.00

Rad Kid and Floral Check Organic Cotton Sock Pack 
AUD $35.00