The Dreamers #65 - With James and Chelsea From Yakka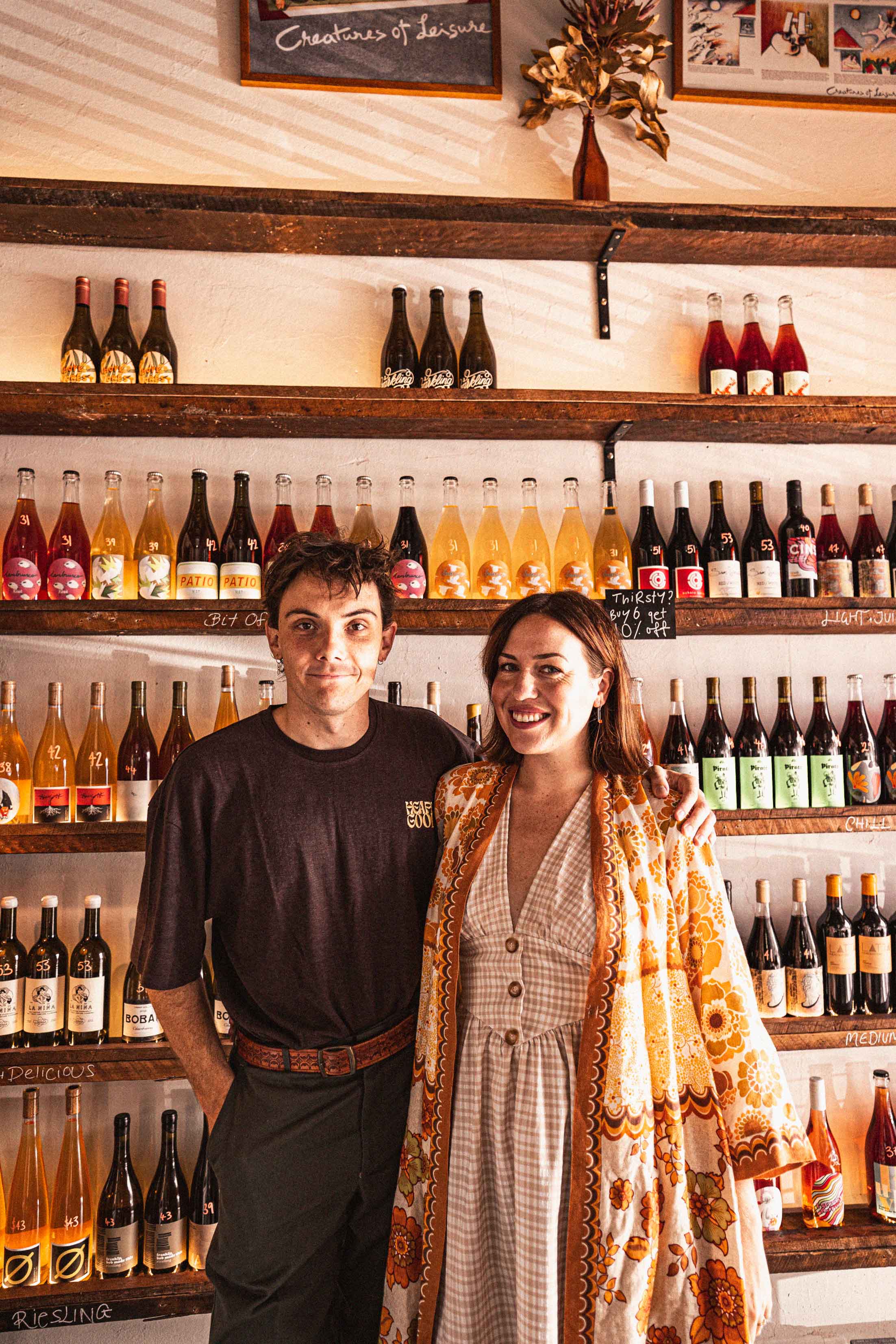 Welcome to the Dreamers. We are excited to introduce to you Yakka, a unique business right in the heart of Port Kembla. Owners James and Chelsea created Yakka with the influence of the Aussie spirit. Part record store, part bottle-o, Yakka has become a meeting point for locals and visitors who are able to share their knowledge across wine, food, beer, music and culture.
WELCOME TO THE DREAMERS. 

COME INSIDE THE HOMES OF EVERYDAY FAMILIES AND BUSINESS OWNERS DOING LIFE THEIR WAY. 
____________
Hey James and Chelsea, tell us about yourself.
Hello! We are a couple living in the industrial seaside town of Port Kembla, NSW. After both working in music and the arts, respectively, for the past ten years, we've recently decided to jump ship and open our own shopfront, which is part record store, part boutique bottle shop. 
Yakka - it's a great name. Where did it come from? Tell us about Yakka!
There were definitely many strikes of inspiration that went into Yakka. When we first started dating five years ago, we loved checking out old pubs on the South Coast, and both very much appreciate the Australiana aesthetic. Since then, we've been able to travel around regional Australia in our van and check out old regional pubs, and we wanted to try and emulate elements of that into our shop. 
As for Yakka - we wanted a really strong classic Australian word that was simple enough but also a bit tongue in cheek. We wanted to create a bottle shop with the warmth of a pub, which is why a lot of the fit-out is things found around Australia, items James collected as a kid, or together on our more recent travels. 
How did the idea of combining a bottle shop and a record store come about?
We wanted to create something really unique and draw upon our backgrounds but also other interests. James' background was working within music, so it's been nice to still have the touch point of music within the store but also be able to explore and stock regional producers of wine, cheese and craft beers. 
Are there any unique records that you carry at Yakka?
Our record collection is slowly growing with time, so we'd like to take it down some more specific avenues in the future. Many of our current titles come from some of our favourite Australian labels, of which a few are local to the South Coast - these include labels such as Spunk Records, Bedroom Suck, Music In Exile, Third Eye Stimuli and Farmer & The Owl. 
Where can people find Yakka?
Port Kembla is 15 minutes south of Wollongong and 30 minutes north of Kiama. We're located on the main drag of Wentworth Street, and our shop is located in a larger warehouse that they believe was originally a dancehall back in the early 1900s. There are a bunch of other exciting shops moving in, such as Finbox, and a few other local brands and creatives. We do larger pop-ups, events, tastings and masterclasses in the warehouse. It's well worth a drop by Port Kembla next time you're heading down the South Coast! Our address is 125-127 Wentworth Street, Port Kembla.
You are expecting a mini! How exciting. How has the pregnancy been so far? Do you have plans for a babymoon? 
Thank you! It's been really exciting. We're still in the planning stage for a getaway but looking for somewhere relaxing. We're keen to check out a regional town that we're yet to discover. 
Heaps Good Hemp Tee - Adults

AUD $59.00
Heaps Good Cord Adult Cap - Acai
AUD $49.00
Joni 100% Linen Robe

AUD $179.00
Joni Rad Cook 100% Linen Tea Towel
AUD $35.00
Heaps Good Kids Cord Cap - Acai

AUD $39.00
Heaps Good Hemp Tee - Kids
AUD $49.00