The Brightside: Families On The Road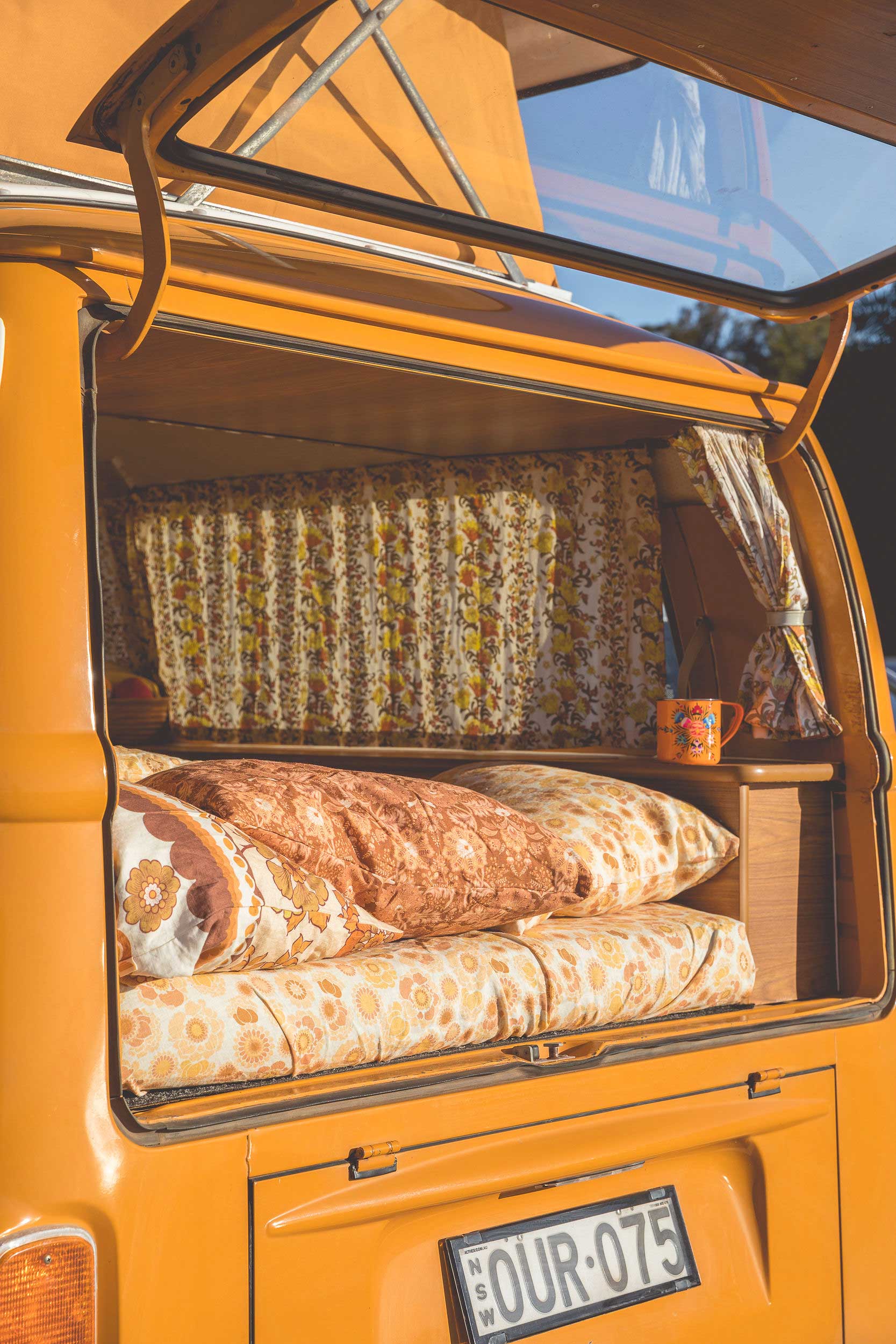 FAMILIES ON THE ROAD
"The road of life twists and turns, and no two directions are ever the same. Yet our lessons come from the journey, not the destination." Don Williams.
For our latest Brightside, we join in the adventures of two families living the dream, travelling in their vans with kids in tow. 
Life on the road can be free and easy. However, throw kids into the mix, and things get a little more complicated!
So whether your journey is short or long, we have compiled tips from families in the know about how best to enjoy your next trip.
Do you have any tips for travelling with the family? 

- Take lots of breaks from driving. 
- Explore the places you least expect to. It's where we always find something interesting. - Take turns with everyone's favourite Spotify playlist. It keeps mum and dad up to speed with what the kids are listening to, and the kids realise mum and dad's music is actually pretty cool.
- Get the kids to research different locations. It makes them feel like it's their journey too, and they learn heaps.
What about cooking on the go and feeding the family?
As far as recipes, we love a slow morning at camp cooking up pancakes drizzled with peanut butter, blueberries and maple syrup. We also love dinner cooked on the campfire. The whole process, from collecting the wood to toasting the marshmallows, has become a special family pastime and always makes memories we treasure.
Kirianna, Lockie, Riley, Alba and Elsie have completed two laps around Australia in their trusted kombi "Izzie". The family are still going strong on their journey as they fall in love with life in the slow lane. 
We were lucky enough to have a peek into Riley's new cookbook that she will be releasing, where she shares one of her and the kiddo's favourite meals to cook over an open fire. 
While it may seem daunting, this recipe is a tried and true favourite with a fun step-by-step process that the whole family can jump in on while travelling. 
- 1 kg leg of boneless lamb
- 1 cup vegetable stock
- 2 cups water
- Olive oil 
- 1 onion
- 3-4 cloves of garlic 
- 1 lemon
- 1 carrot
- 1 cup of tomato paste
- 200 grams of Sicilian olives
- Cardamon pods
- 1/3 cup dried apricots
- Smokey paprika
- Cinnamon
- Cumin
- Chilli powder
- Turmeric
- Salt and pepper 
Method:
1. Dry lamb with a paper towel, removing all excess moisture. Let the lamb sit, returning to room temperature.  
 2. Heat the camp oven over coals on a medium to high heat. Season the lamb before browning and move the meat regularly in olive oil in the base of your camp oven. Here you will hear a sizzle sealing the meat on all sides. 
 3. Begin to add chopped onion, garlic, carrot and apricots. 
 4. Deglaze the pot with stock and tomato paste to ensure the liquid is covering the meat. 
 5. Add spices and olives. Give a stir to combine, and the sauce will thicken, and the aromas will start to fill the air. 
 6.  Add water before placing the lid on, reducing to a medium simmer. 
 7. For a medium heat, move coals away from the fire. This will allow an even heat that can be monitored. I recommend a metre from any flames. Disperse an even amount of hot coals to the lid. Try avoid stacking the meat as it will need checking in 30 minute intervals. If cooking on a dutch oven, monitoring will be longer (40 minutes) covering the meat.  
8. Allow 1 hour and 45 minutes to 2 hours to cook through. Remove the lid coals checking the liquid is absorbed with the meat tender to fall apart. 
9. Serve with couscous, zest of lemon and my charred dukkah carrots.


SHOP OUR FEATURED PRODUCTS:
Joni 100% Linen Robe


AUD $179.00
Stencil Flora Flax Linen Flat Sheet


AUD $99.00
Joni Kids Bedding Set


AUD $239.00
Chase the Sun Tapestry Blanket


AUD $129.00
Rad Dad Cable Knit Jumper - Espresso


AUD $145.00
Fair Isle Organic Cotton Knit Kids Jumper


AUD $49.50
Rad Kid Fair Isle Organic Cotton Blankie


AUD $129.00
Rad Kid Organic Knit Beanie - Espresso


AUD $39.00