The Dreamers #47 - With Kirby Lee Daniels From Margaux Lee Jewellery - backup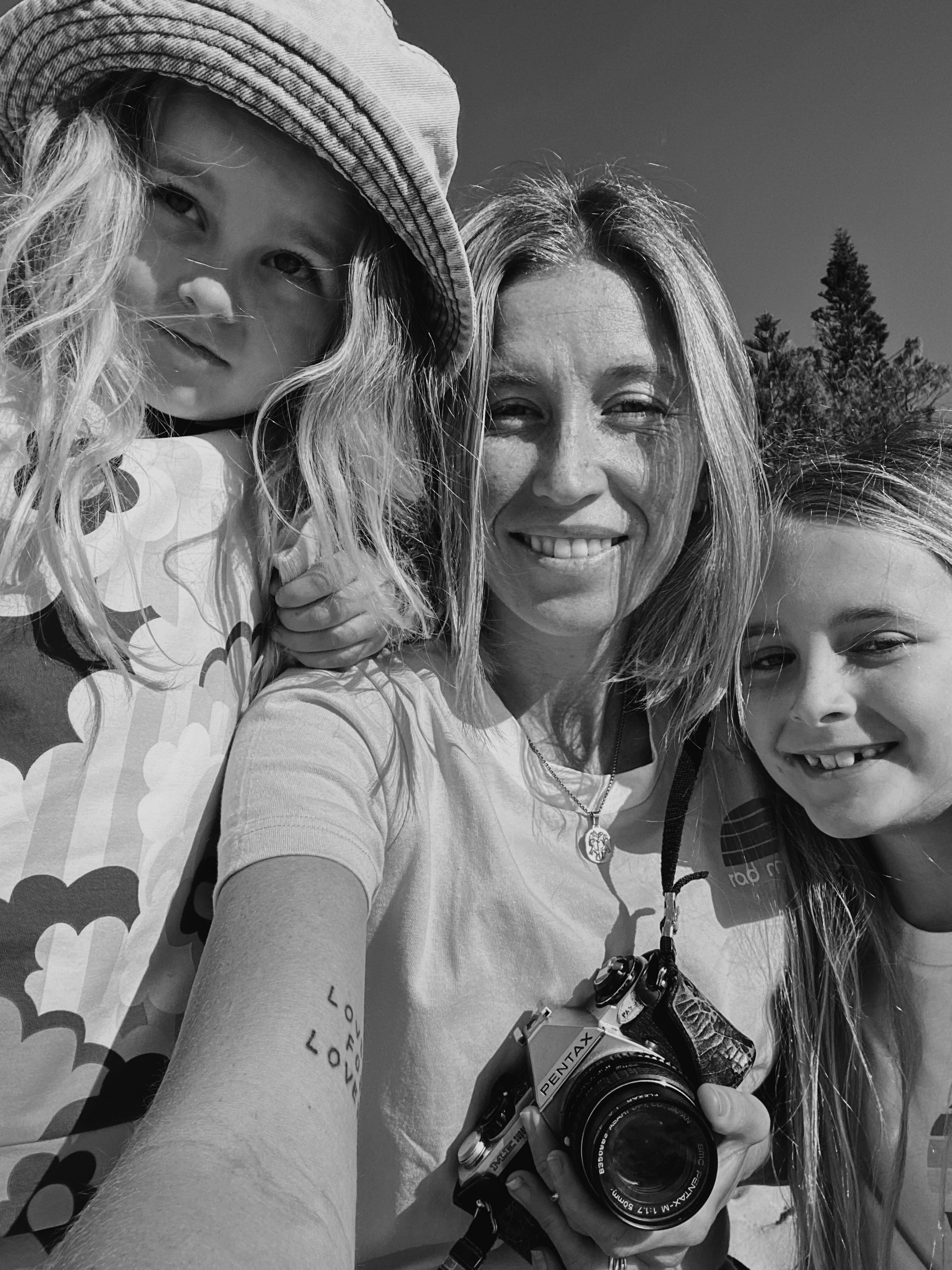 Kirby Lee is the creative force behind Margaux Lee Jewellery. Born out of her love of styling and a longing for the perfect assortment of "extras", ML is carefully curated jewellery at its best. Kirby chats with us about her life on Bundjalung Country, living amongst nature and by the ocean in their small little slice of paradise.
WELCOME TO THE DREAMERS. 

COME INSIDE THE HOMES OF EVERYDAY FAMILIES AND BUSINESS OWNERS  DOING LIFE THEIR WAY. 
____________
Tell us a bit about yourself and who is in your beautiful family.
A big hello from myself Kirby, my husband Luke and our darling girls Olive Bloom (7) and Levi Oak (4).
Share with us your creative endeavours?
I'm a freelance stylist and creative. I wear many hats when it comes to fashion and interior shoots, and I also have a jewellery label Margaux Lee, all of which I do from home. 
The space that surrounds me is very important to my creative process. Luke hand shapes surfboards and luckily is a carpenter by trade, so all my retro dream home reno's would not be possible without his talent and patience.
Olive and Levi love art and getting outside. We're so lucky to be close to the beach!
Where do you live? What draws you to this spot? 
We live on Bundjalung Country. We were drawn to this area for the beautiful sense of community, the nature that surrounds us, and our love of the ocean, so we are in our own little slice of paradise. Going through the recent floods just showed us (even more) how lucky we are to have landed here. The way our neighbourhood came together with complete generosity and care for one another was a huge gift to experience. There is always a positive lesson or expansion after a negative event or experience. Our family is truly grateful to live where we do.
You have a beautiful jewellery brand, Margaux Lee Jewellery. Tell us about how this got started and where you draw inspiration from. 
I started ML after I gave birth to Levi. Pregnancy and newborn space held so much creative energy for me! Previously I had a vintage store online and did markets and pop-ups when I wasn't on set. However, that became too tricky with two lil ladies to raise, so I adapted and put my styling needs and my love for vintage jewels together to create a range of jewellery that I could use for styling on shoots, and it grew from there.
Who is Margaux Lee you might ask?
"Margaux Lee '' is a character. She's a chic French girl (Margaux is a wine region and I do love a red wine) that oozes confidence and changes her style as she pleases. She's never afraid to go against the grain and enjoys every little detail of life. I love to see ML pieces adding that extra little touch to a memorable moment. Jewellery is a totem of love and adoration, whether it's for yourself or another. I'm all about spreading the luurrvvee.
If you could share three secrets to a happy family life, what would they be? 
Luke and I put a strong emphasis on being open to growth and learning every day from everyone and everything. We believe being able to shift your perspective is a great tool for life. We almost always eat dinner together at the table as we believe shared experiences increase connection. 
Every family member also deserves time to themselves, doing what settles their breath and fills their soul up (I might need reminding of this one more often than not - so any mums reading this, TAKE A BREAK just for you!). Luke surfs, I walk or meditate, Olive loves time to draw or read, and Levi loves a leisurely bath and the opportunity to use alllll of the body wash in one go.
Favourite Banabae pieces?! 
Retrograde Cotton Tufted Floor Rug

Aaaannnnd basically everything in the store. I love all the designs and the textiles Banabae use to bring such a vibrant, nostalgic retro vibe to homewares and fashion. A big thank you from this vintage-loving woman for creating all the lovely goodies my heart desires.
Spreading the love...
Margaux Lee would love to offer the Banabae community a discount code for 15% off. Just use the code "banabae15" when making a purchase via:
Flower Power Tufted Cushion
AUD $195.00
Rad Kid and Petal Puff Organic Cotton Sock Pack
AUD $35.00
Petal Puff Organic Cotton Tracksuit
AUD $59.50
Rad Mama Peach Ringer Tee
AUD $49.00
Retrograde Flax Linen Quilt Cover
AUD $219.00
Wattle Wander 100% Linen Robe
AUD $179.00
Checker Cotton Tufted Floor Rug
AUD $450.00
Rad Kid Classic Youth Tee
AUD $49.00
Checkers Shaggy Tufted Cushion
AUD $165.00
Sunrise Sunset Loop Back Cushion Cover - Yellow
AUD $145.00