The Brightside: Easy and Eco Halloween Crafts For The Kids!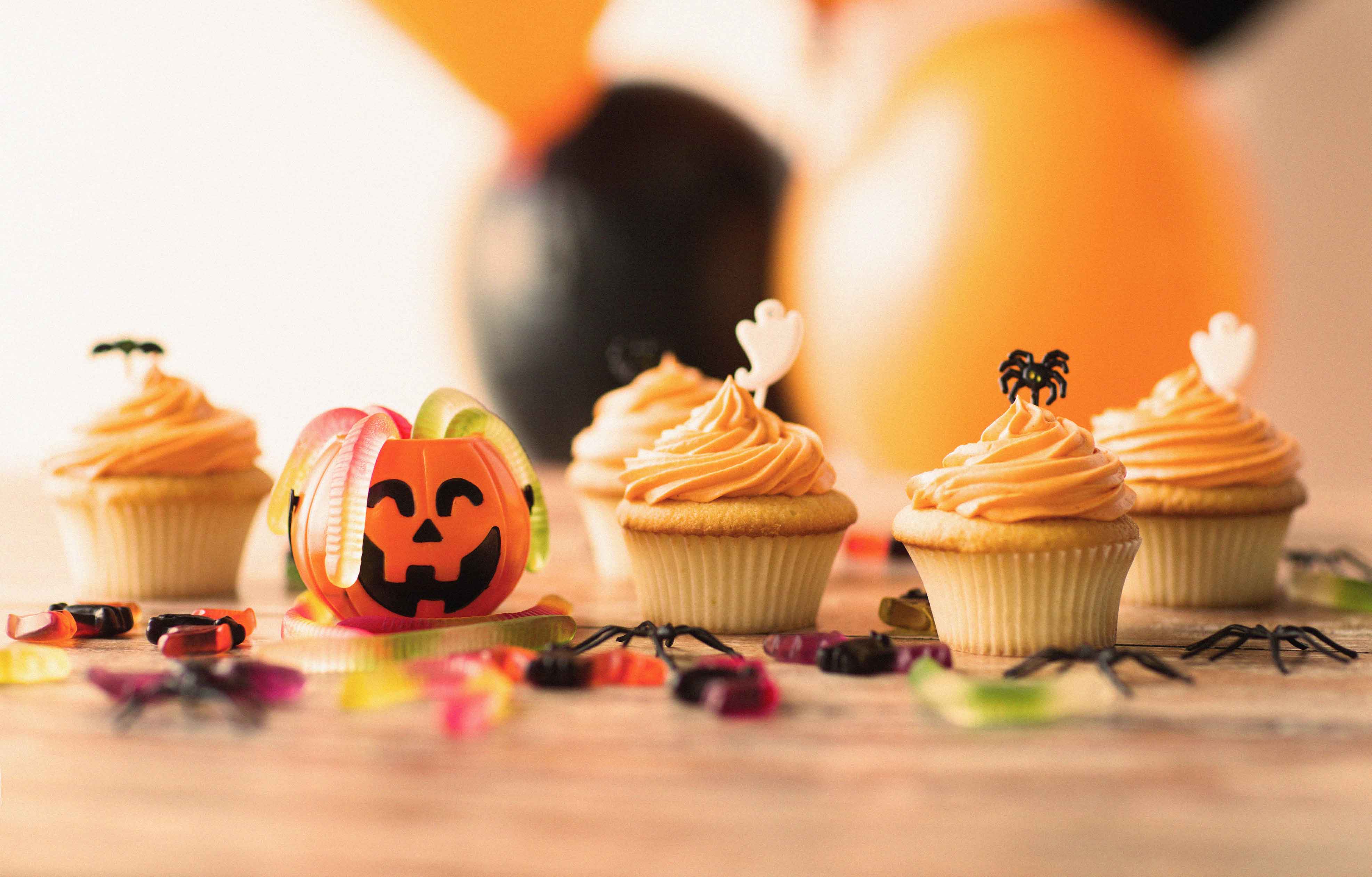 THE BRIGHTSIDE: EASY AND ECO HALLOWEEN CRAFT IDEAS FOR KIDS
Halloween can be such an exciting time for kids - dress ups, decorations, trick or treating with neighbourhood buddies. However, as parents we are often left cringing by this time of year. Terrified of the sugar high meltdowns, guilty over the unnecessary waste of plastic or single-use decorations and costumes. 
We are here to help! Let's get crafting and colouring with some more planet-friendly Halloween alternatives.

Instead of purchasing plastic pumpkins, opt for real pumpkins or gourds for decorating. You can carve them into jack-o'-lanterns, paint them with non-toxic paint, or decorate them with markers. After Halloween, compost them to return nutrients to the soil.
Create spooky and eye-catching banners or garlands using recycled paper. Cut old newspapers, magazines, or cardboard into the shapes of bats, witches, pumpkins, or other Halloween motifs. String them together with twine or natural jute rope. You can also use eco-friendly paint or markers to add a pop of colour to your decorations. These banners are not only eco-conscious but also a fun DIY project.
Repurpose empty glass jars, like mason jars or other glass containers, to make eco-friendly lanterns. Paint the jars with Halloween-themed designs or use adhesive paper cutouts to create silhouettes. Place LED tea lights or string lights inside for a safe, warm, and spooky glow. These lanterns can be used year after year, reducing the need for disposable decorations.
Embrace nature with wreaths made from leaves, twigs, pinecones, and other elements from your yard. Collect these materials and arrange them into wreaths using a wire or grapevine wreath form as a base. Add a few Halloween-themed touches like small pumpkins or black ribbon for a festive touch. Natural wreaths are not only eco-friendly but also have a rustic and charming appeal.
Instead of using disposable plastic decorations, make spooky ghosts from old white bed sheets or other recycled white fabric. Stuff the fabric with other recycled materials, like scrap fabric, old newspapers, or cotton balls, and secure them with twine or rubber bands. Add faces using eco-friendly markers. Hang these ghostly figures around your home or in your yard for a ghostly Halloween atmosphere.
Use brown paper bags to create DIY masks for Halloween. Decorate them with non-toxic paints, markers, or coloured paper, and add string or elastic to wear them comfortably. This is a fun and sustainable alternative to store-bought masks.
Free Colouring-In Activity

We have made some Day of the Dead (Día de los Muertos) style sugar skull masks for the kids to use as a colouring-in activity as well as wearing out and about this Halloween. Enjoy!

More from the Brightside blog:
The Brightside: The Magic Of Bedtime Stories
The Brightside: Strawberry Loaf - Perfect For Lunch Boxes
The Brightside: Australian Marine Conservation Society


Shop Banabae for fun times trick or treating: