The Brightside: Strawberry Loaf - Perfect For Lunchboxes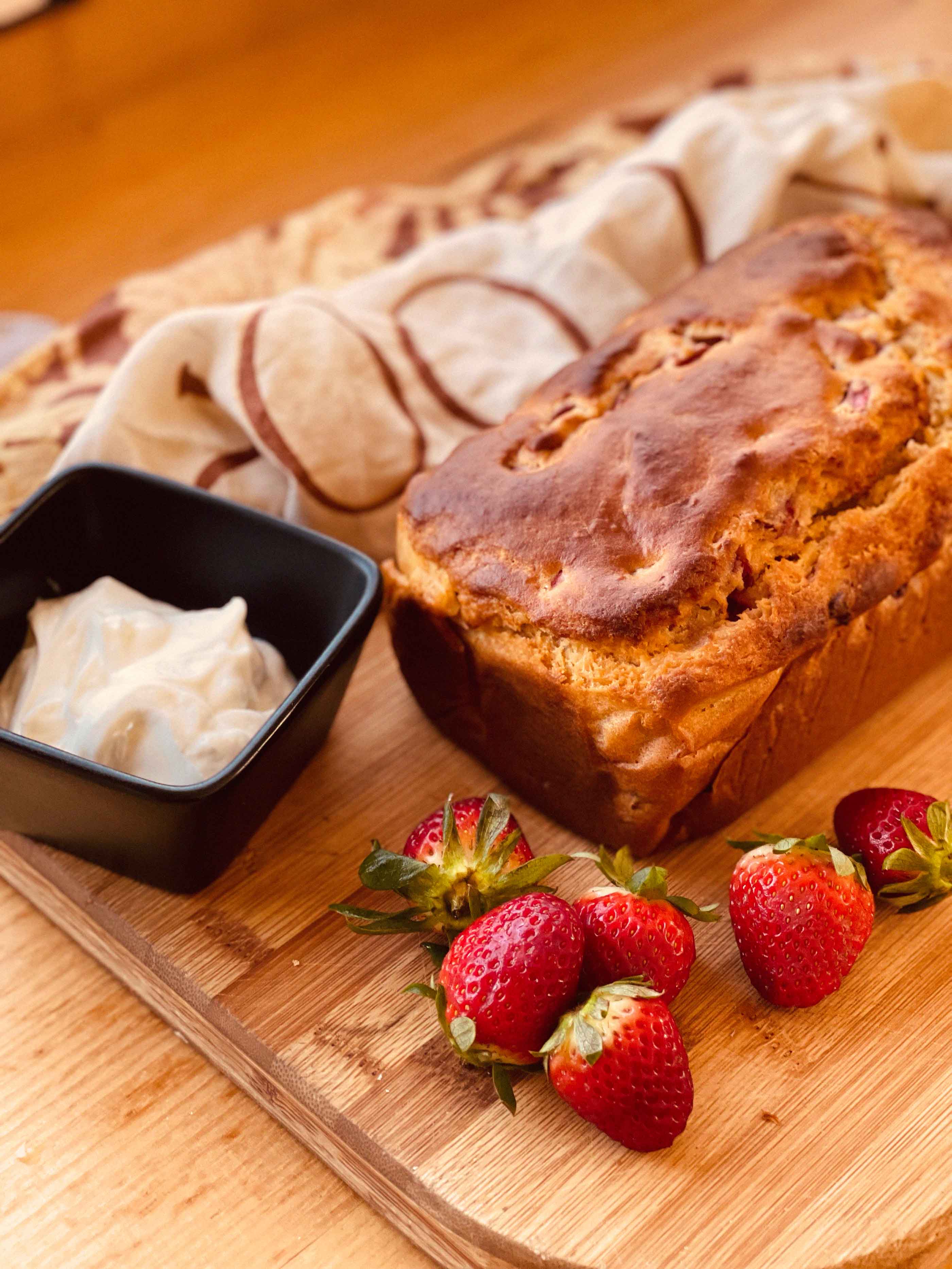 - 1 ½ cups Greek yoghurt  
 - ½ cup raw honey  
 - 3 free range eggs  
 - 1 lemon, zested  
 - ⅓ cup olive oil  
 - 1 tsp vanilla extract  
 - 1 ¾ cups self-raising flour  
 - 500g strawberries, hulled, diced
1. Preheat oven to 170°C/150°C fan-forced. Grease a 13.5 x 24cm (7cm-deep) loaf pan. 
2. Whisk together one cup of yoghurt, honey (melt it to make it less sticky), eggs, lemon zest, olive oil and vanilla in a large bowl until combined. 
3. Sift in flour and gently mix to combine. Fold through half of the strawberries, then pour the batter into the prepared pan. 
4. Bake for one hour, turning the pan halfway through or until a skewer inserted comes out clean. Remove from oven. 
5. Allow the cake to cool in the pan for 15 minutes before removing to a wire rack. Serve topped with remaining yoghurt and strawberries.
More recipes from the Brightside blog:
The Brightside: Nut-free Muesli Bar
The Brightside: Natural Harry's Choc-chunk Banana Loaf
The Brightside: Beetroot Brownies


Shop our homewares napery: