The Brightside: Hummingbird Muffins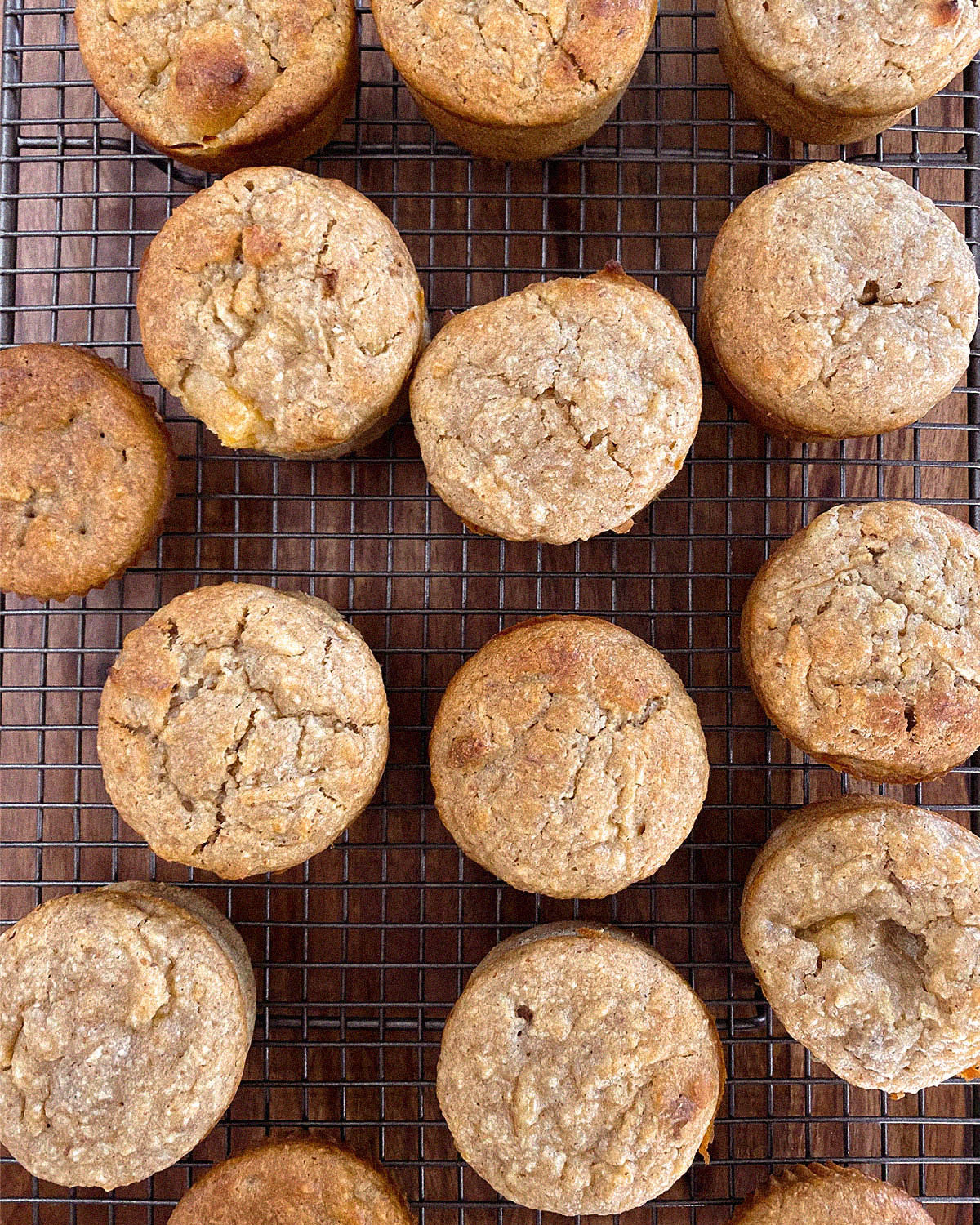 THE BRIGHTSIDE: HUMMINGBIRD MUFFINS
Our latest recipe for the Brightside is from Nurture The Seed author Renee Jennings. These Hummingbird muffins are full of fruit and nuts that are both wholesome and delicious. They are guaranteed to hit the spot!
- 1 cup wholemeal flour (spelt or regular) 
- 1/2 cup almond meal 
- 1/2 cup desiccated coconut 
- 1/2 cup chopped pecans/walnuts 
- 2 tsp baking powder 
- 1 tsp ground cinnamon 
- 130g (1/2 cup) Greek-style yoghurt 
- 100ml extra virgin olive oil 
- 2 eggs 
- 1/3 cup maple syrup 
- 1 tsp vanilla extract 
- 1 large ripe banana, mashed 
- 1 apple, grated 
- 1/2 cup finely diced pineapple (if using tinned, drain away the juice)
1. Preheat the oven to 170 °C. 
2. Grease or line two 6-hole muffin trays (you can use three muffin trays if you want them smaller). 
3. Combine the flour, almond meal, desiccated coconut, nuts, baking powder and cinnamon in a large bowl. 
4. In another bowl, combine the yoghurt, olive oil, eggs, maple syrup, vanilla and banana. Whisk well with a fork. 
5. Add the wet ingredients to the dry ingredients, along with the apple and pineapple. Stir until well combined. 
6. Spoon the mixture into the prepared muffin trays, filling them to just below the top.  
 7. Bake for 25-30 minutes or until a skewer comes out clean and they are golden on top.  
8.  Allow to cool for five minutes in the tray, then place on a wire rack to finish cooling.
Joni Rad Cook 100% Linen Tea Towel


AUD $35.00
Rad Cook 100% Linen Tea Towel


AUD $35.00
Joni Rad Cook 100% Linen Apron


AUD $89.00
Nurture The Seed


AUD $59.00