The Dreamers #67 - With Georgia Gregory, co-author of Nurture the Seed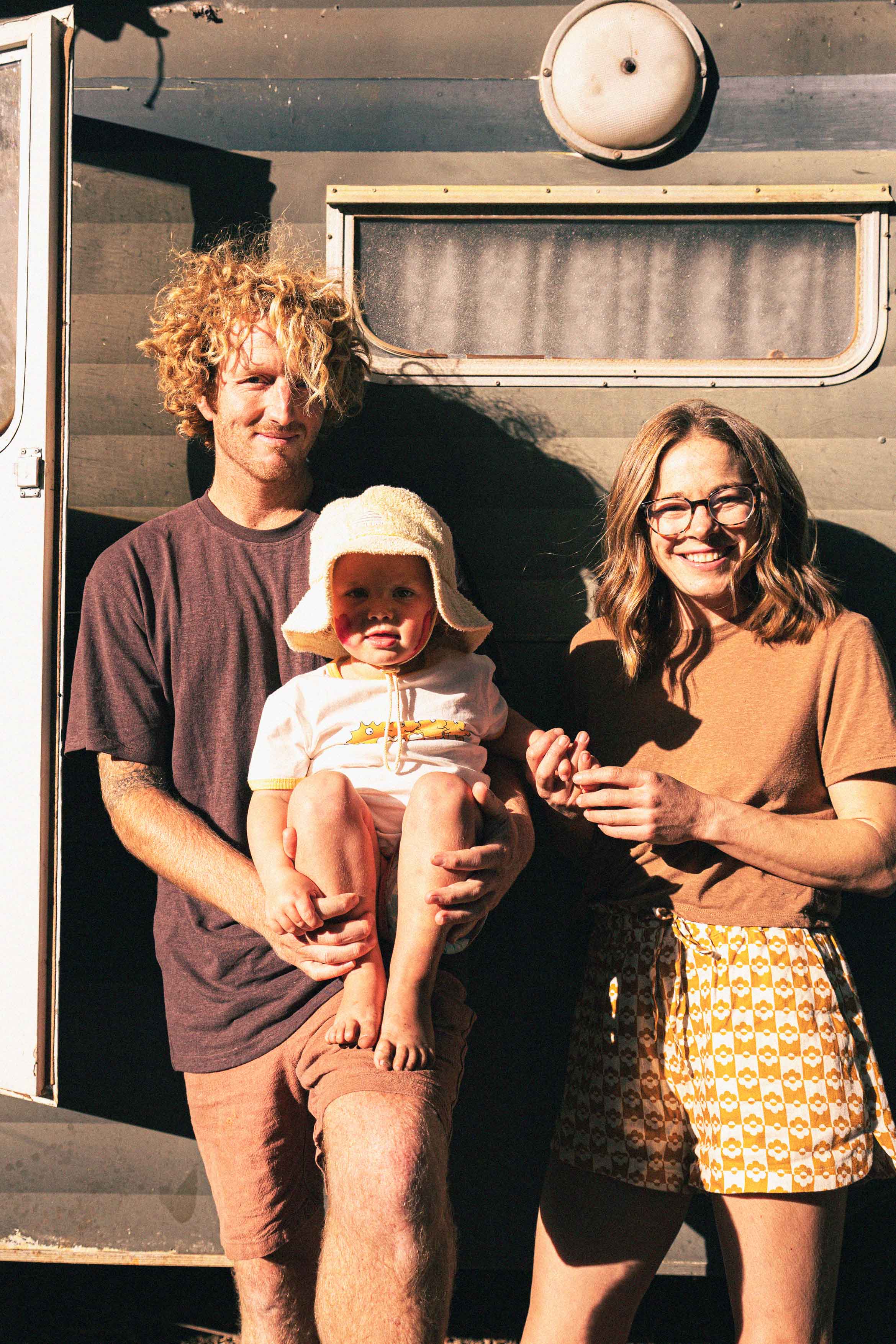 For our latest Dreamers, we head to Margaret River on the west coast of Australia to meet Georgia Gregory and her beautiful little family and extensive collection of animals! She chats with us about her role in co-authoring Nurture The Seed, how she juggles work and family life, and what a perfect day looks like living beachside.
WELCOME TO THE DREAMERS. 

COME INSIDE THE HOMES OF EVERYDAY FAMILIES AND BUSINESS OWNERS DOING LIFE THEIR WAY. 
____________
Hey Georgia, tell us about your family.
Hello there. We are a family of three humans, two dogs, seven chickens and three ducks! Floss is an active two 1/2-year-old. Mitch is a nurse, and I am a high school teacher. We love the ocean and environment, spending time with family and friends, gardening and making/eating good food. 
Where do you live in Australia? Are there any dreamy spots you love?
We live in a small house in Margaret River. We are originally from the East Coast of Australia but moved to Esperance in 2016 and are now here, where we have settled for the time being. The trees and beach landscapes here are beautiful, and we are lucky to have a great community around us. My favourite spot would be the local beach, Prevelly, where we spend most of our time swimming, surfing and walking the dogs. 
The Bright Side Ringer Tee - Kids
AUD $49.00
Rad Kid Terry Hat - Lemon
 AUD $39.00
You were involved in creating Nurture The Seed. Could you tell us more about this?
Yes, I was lucky enough to be involved and helped Renee write the book. We partnered up and put the idea into a concept and then just started the process of researching and writing a book (which is a big one!). I loved learning about all of the research Renee was doing, as I was pregnant at the time with Floss myself. I still give the book to pregnant friends, and I am very proud of Renee, who is still helping pregnant mums feel confident in their prenatal food choices.
Check Floral Linen Short
AUD $69.00
Heaps Good Hemp Tee - Adults 
 AUD $59.00
Do you have a go-to recipe you would recommend to families?
I love all of the recipes from Nurture The Seed and use them regularly. I always test Renee's recipes to give her feedback, and I actually end up making them several times. I am a big lover of noodle soups with broth, particularly homemade slow-cooked broth - Japanese style!
How do you juggle being a high school teacher and a mama?
Luckily for me, I am only three days a week at the local Montessori High School. I recently started a new Adolescent Program there, and while it's busy, it's really different to the mainstream English teaching that I'm used to. I drop Floss at daycare on my way to work and pick her up in the afternoons, which she attends two days a week. She already knows that 'Mumma teaches kids', and I love that she knows learning is really fun as she sometimes comes into school and sees all of my students having a great time.
What does your perfect day out with your family look like?
The beach. Umbrella up on the sand, tag team surfs with Mitch and Floss riding the tiny shore break waves on her boogie board. The dogs are hanging out. We do fishing/swimming. Usually, friends come down and hang with their kids and dogs, and we generally just spend most of the morning (until the wind comes in) just down by the ocean.
Any favourite Banabae products?
I love the vintage look Banabae creates without looking too try hard. The little terry towel hat we have for Floss reminds me of my grandad's hat! I adore it! I'm all about material and really love the feel of your choices of fabrics.
SHOP OUR RANGE FOR THE WHOLE FAMILY:
The Bright Side Terry Bucket Hat

AUD $39.00
Check Floral Twin Set BUNDLE: Linen Cami and Shorts
AUD $89.00
Heaps Good Hemp Tee - Kids

AUD $49.00
The Bright Side Ringer Tee - Ladies
AUD $55.00
Heaps Good Cord Adult Cap - Acai

AUD $49.00
Heaps Good Kids Cord Cap - Acai
AUD $39.00
Nurture The Seed

By Renee Jennings & Georgia Gregory 
Your evidence-based guide to prenatal nutrition.

Shop Nurture The Seed
The Brightside: Kitchari With Coconut Sambal

Check out this delicious one pot recipe from Nurture The Seed.