The Brightside: Life Lessons From The Ultimate Rad Dad - Bandit Heeler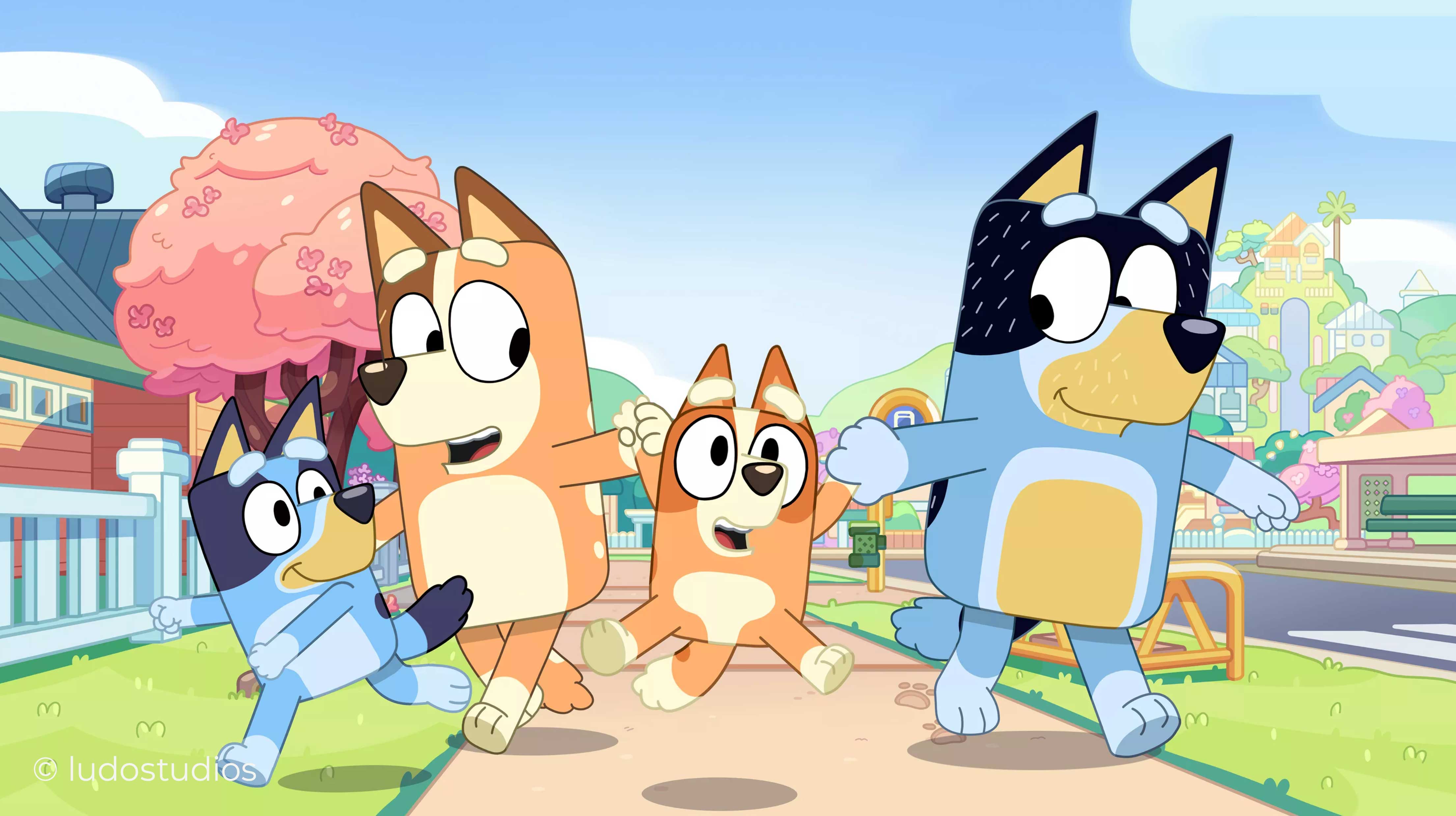 LIFE LESSONS FROM THE ULTIMATE RAD DAD, BANDIT HEELER.
There is just something about Bluey! We can't get enough of this show in our households, and we are not alone. This ABC Kids animated series has apparently been streamed on ABC iView over 100 million times! Even Ryan Gosling and Eva Mendes and big fans! 
 For our latest instalment of the Brightside, we look at the parenting and life lessons that can be learnt from the loveable canine character and the ultimate 'rad dad', Bandit Heeler. 
Play is key

Unstructured play is a central theme through the Bluey series, and Bandit Heeler has it down pat. As a Dad of two girls, Bandit is both present and playful, as well as a larrikin at heart. Far from the "lazy cartoon dad" stereotype, he stays at home with his girls, teaching them life lessons through play. Bluey's Australian creator, Joe Brumm, makes play the central plot line throughout the series, and as a result, their adventures become part of what makes the show so joyful to watch.
Play is a crucial part of childhood. It allows for the development of language skills, creativity and the advancement of emotional intelligence. Slowing down and embracing play is key to enriching our kids' lives and allowing them to flourish. As Bandit tells his daughter, "making up games is more important than you think". 
While kids do benefit from having a structure in their lives, we can overdo it by filling up our calendars with scheduled activities and rushing from one place to the next. Allow your children the space and time to spark their creativity and imagination through play. 
Play is one of the greatest joys of childhood, so don't forget to slow down and get involved with your children's play, and let them guide you. They won't be young forever, and those early years fly past. As Bandit would say, "flowers may bloom again, but a person never has a chance to be young again".
There is no such thing as perfect

Bandit is the archetype of the pretty chilled-out Aussie dad. He is always patient and happy, but he is not without fault and is mature enough to admit it. Hats off to that!
Just as with Bandit, there is no such thing as a perfect parent. Being a parent is the toughest job there is. Instead of pushing for an unachievable model of perfection, we should give ourselves a pat on the back and be happy with where we are at. Striving to be a perfect mum or dad is like chasing our own tails (excuse the pun!). All we can ask of ourselves each and every day is that we have done our best.
One of the great things about the Bluey series is that we see Bandit and Chilli growing and learning as they navigate the trials of parenthood together. For example, there is the episode A Weekend With Bob where they realise they have been looking at their screens too much. Sometimes we need to readjust, as each day we are evolving and growing, and so are our kids. Let go of any ideas of perfection, and be happy for where we are right now.
Get in touch with nature

If COVID has taught us anything as parents, it's the importance of getting back to basics with our kids. Our backyards and nearby parks became the ultimate escape and outlet for our children during lockdowns.
The episode, The Creek, sees the girls Bluey and Bingo and their friend Mackenzie playing at a playground. They get bored and ask Bandit if they can head down to the creek - somewhere "wilder". Bingo races through the scrub, but Bluey is hesitant, encountering spider webs, thorns and a leech. Bluey soon overcomes her aversion to the grubby, sticky outdoors and discovers that the bush is a beautiful place to be.
The moral of this story reminds us to get out and embrace nature and all it has to offer. As Bandit says, "it will do ya good".
Fair Isle Ladies Organic Cotton Jumper
AUD $79.50
Petal Puff Merino Blend Kids Cardigan
AUD $59.50
Rad Dad Cable Knit Jumper - Espresso
AUD $101.50
Rad Kid and Petal Puff Organic Cotton Sock Pack
AUD $35.00