The Brightside: Embodied Birth With Lulu Lucas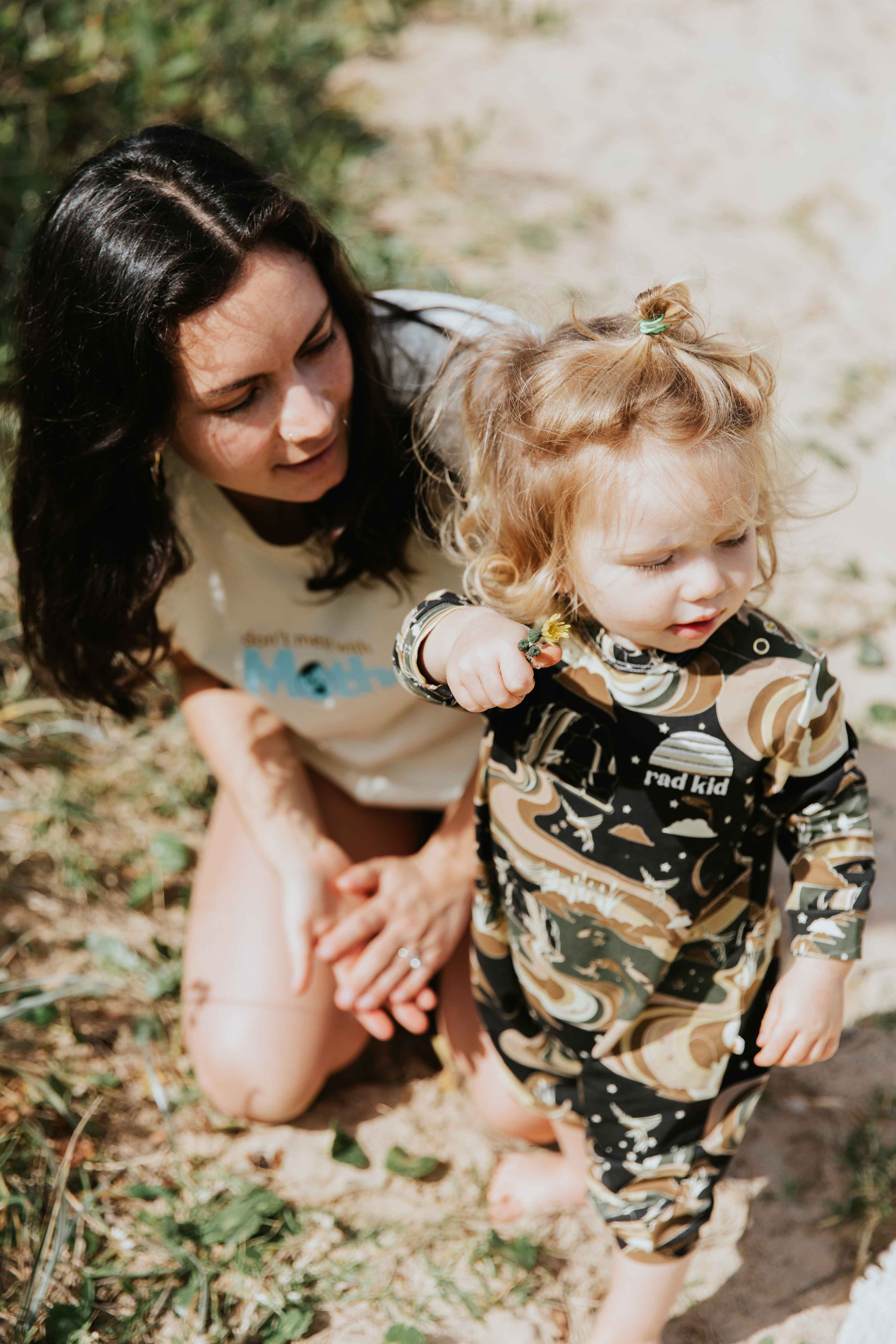 THE JOURNEY INTO MOTHERHOOD.
"My intention in my work is to support mothers to feel connected to community, supported in their autonomy and to believe in their ability. ." Lulu Lucas.
Meet Lulu Lucas. Lulu is a community doula, childbirth educator, and women's circle facilitator. Through her business, Embodied Birth, Lulu practices her passion by empowering women to have a positive birth experience. 


 Lulu believes the process of birth is a transformative one. For our latest Brightside, she talks with us about the emotional, spiritual and physical transformations mothers go through, otherwise known as 'matrescence'. 


Lulu is also a mother who lives between the sea and the escarpment on Dharawal country. 
                                                                      ______________
Could you provide your insight on what matrescence is? 

Lulu: Matrescence is the ongoing physical, emotional and spiritual journey and experience of transitioning from Maiden to Mother. 
It is a phenomenon that is relevant yet different for everyone who traverses the birth portal, emerging with a change in identity, body, hormones, and much more. You often hear people say you lose your identity when you become a mum, but they say it like it is a negative thing. And yeah, it can definitely be hard. However, matrescence offers us a lens to approach our new identity with a feeling of expansion and growth alongside the many challenges. 
Why is community so important in the transformative process of motherhood?

Lulu: Becoming a mum is going to be a different experience for everyone, yet there will be common themes and journeys, and it can feel so comforting to know others have had similar experiences. 
I really believe community is the backbone of the well-being of mothers. Having people to share with, ask questions and be heard can be so validating and helpful. We are not meant to mother alone, yet so many of us do and feel isolated because of it. 
What are your tips for creating and finding community?

Lulu: 
Join a mother's group in your local area. You may be contacted by a community health nurse and put into a group; otherwise, contact your local community nurse and ask them to point you in the right direction. Don't think you're too cool for this! I know people who have, and they regret it. You may not become besties with your mums' group, but it makes a huge difference having a community of mums with kids who are born within weeks of each other to ask questions and share experiences. 
Try creating your own mother's group! Join your local Facebook mums group (i.e. North Illawarra Mums) and see if anyone wants to connect. You'll be surprised by how many people are craving connection. 
Look out for women's/mother's/pregnancy circles in your area. A space to share and be heard. I run weekly circles in Austinmer for local mums. Find out more here.
________________
Information on birth trauma. 

From Pregnancy Birth & Baby.




 'Birth trauma' is distress experienced by a mother during or after childbirth. While trauma can be physical, it is often emotional and psychological. 




 Birth trauma is not just about what happened during labour and the birth. It can also refer to how you, as the mother, are left feeling afterwards. Sometimes the effects of birth trauma can emerge and continue for some time after you've given birth. 




 If you notice any of these symptoms, you may be experiencing birth trauma. If so, you are certainly not alone. It's been estimated that up to 1 in 3 women who give birth may experience birth trauma. 




 Many women find the experience of childbirth emotionally traumatic. Birth trauma can't always be prevented, but there are things you can do to reduce your risk. If you are experiencing any signs of trauma, support and treatment are available. 




Ask your doctor or nurse for advice, or you can get help and information from: 




- Pregnancy, Birth and Baby — call 1800 882 436 to speak to a maternal child health nurse (7 days a week, 7am to midnight AEST). 




-  The Australian Birth Trauma Association offers advice, resources and a peer-to-peer support service.





Source: From Pregnancy Birth & Baby










                                                                 
Don't Mess With Mother Tee


AUD $49.00
Fishing For Dreams Organic Cotton Jumpsuit


AUD $27.50
Rad Mama Classic Tee In Organic Cotton - Natural


AUD $49.00
Rad Mama Peach Ringer Tee


AUD $49.00
Rad Mama Cord Cap Espresso


AUD $49.00
Rad Mama 100% Linen Robe


AUD $179.00