The Brightside: Sustainable Gift Wrapping Guide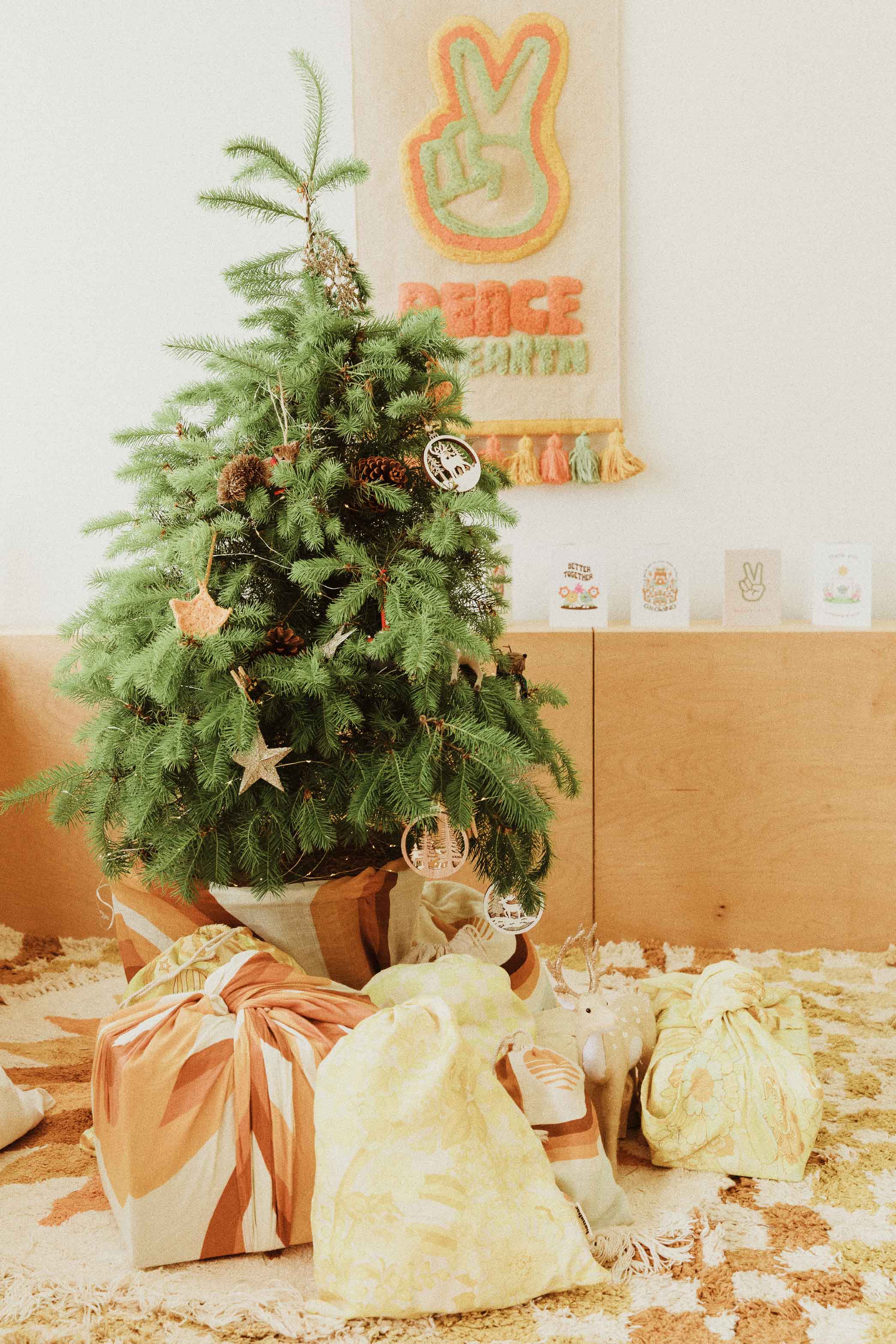 SUSTAINABLE GIFT WRAPPING GUIDE
Welcome to our sustainable gift wrapping guide, for the cutest looking presents under the tree! There are so many ways to wrap a present that doesn't involve buying a single-use plastic-wrapped roll of Christmas paper. Check out these creative wrapping ideas that don't need to be tossed in the bin!
Furoshiki is the traditional Japanese art of using fabric/cloth for gift wrapping. Furoshiki is growing in popularity around the world as it has transformed the art of gift giving. Our Banabae swaddles, sarongs and even tea towels are perfect for this style of wrapping (pictured below). Try wrapping a cookbook in one of our tea towels, a baby package in a swaddle, or some beach gear in a sarong.
Find out about how to master Furoshiki here.
Get creative and dig through the draws to find paper you can reuse like colourful kid's paintings. Old maps, pages from a book, an old newspaper or a magazine also all make eye-catching wrapping!
Why not pop your pressies in a nice linen bag? If you have bought any of our bedding or pillowcases, you will know they all come in their own printed linen drawstring bag like the ones below! A gorgeous little addition under the tree, and no sticky tape or wrapping is required. Winning!
Add to the fun, and make the wrapping part of the gift! Use our rad kid, rad mama or rad dad pillowcases as a super cute santa sack for kids and adults alike.
For the perfect finishing touch, head out into the garden and see what you can find. Try some rosemary, flowers, a pine cone or some nice foliage. Dried oranges also look great. Or head to the op shop in search of pendants, buttons and jewellery. 
Peace On Earth Tufted Wall Hanging


AUD $159.00
Aussie Christmas Greeting Cards 5 Pack


AUD $19.00
Rad Kid Standard Pillowcase - Citrus Brights


AUD $45.00
Summer Blooms Quilt Cover


AUD $199.00
Better Together A6 Greeting Card


AUD $6.99
Rad Kid Primary Splice Organic Rib Tee


AUD $49.00