The Brightside: The Tastiest Chia Seed Pudding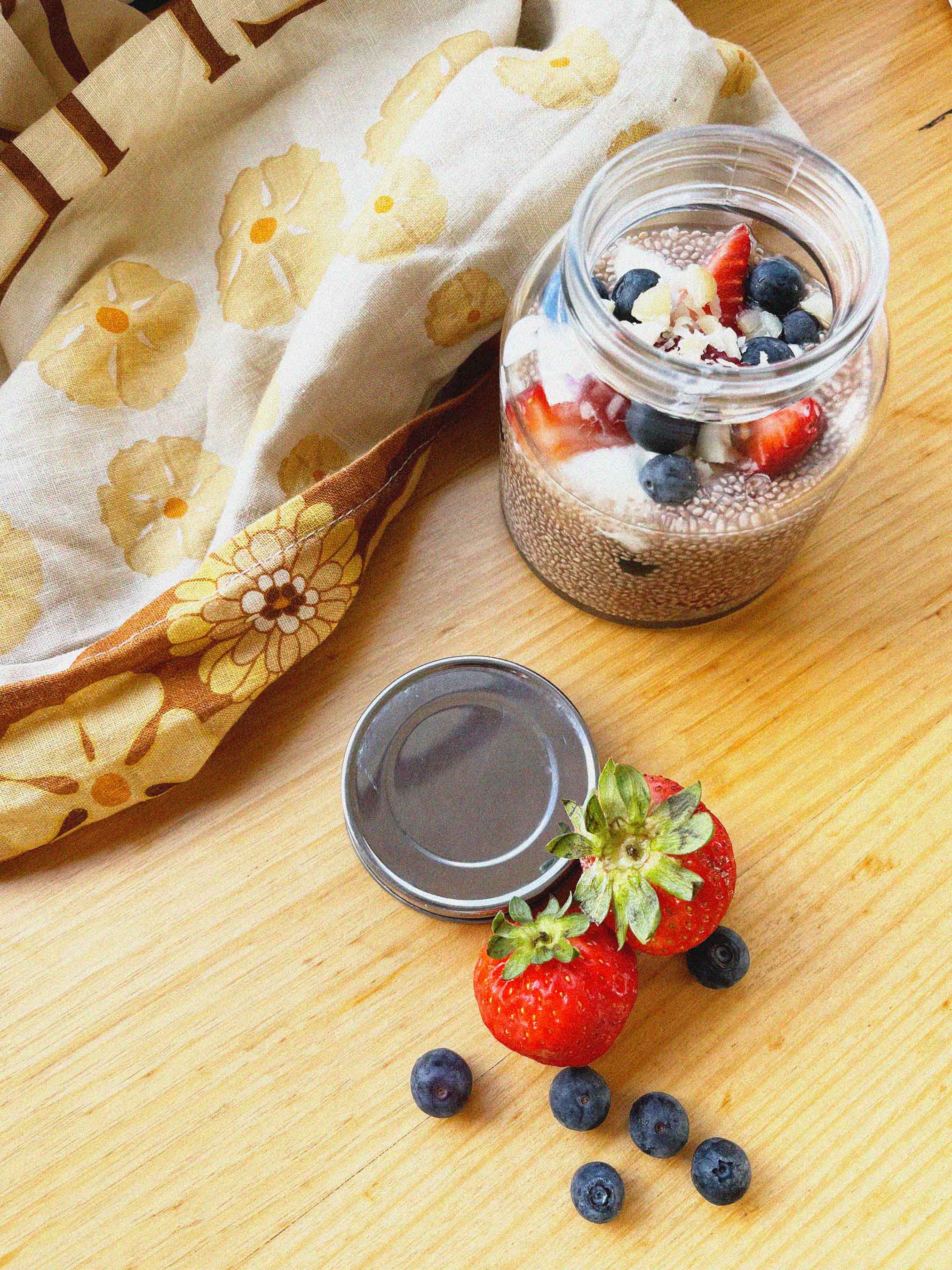 CHIA PUDDING WITH BERRIES, YOGHURT AND MACADAMIA.
This is a great lunch box snack for young and old from the cookbook We Can All Eat That. It is easy to prepare and makes a delicious creamy, tangy and slightly sweet dessert. Chia seeds are rich in omega-3 fatty acids.  This also makes a great breakfast - prepare the pudding the night before, then serve with the yoghurt and macadamia sprinkle.
Chia pudding with berries, yoghurt and macadamia
- 95g ( 1/2 cup) chia seeds (black or white) 
- 500 ml (2 cups) coconut water 
- 350 g mixed fresh berries 
- 2 tablespoons maple syrup
- 2 teaspoons natural vanilla extract  
- Grated zest and juice of 1 lemon 
- 500 g (2 cups) Greek-style yoghurt 
- 2 tablespoons raw macadamia nuts, crushed or finely chopped 
1. Soak the chia seeds in the coconut water for at least 30 minutes (this is important). Meanwhile, combine half the berries with the maple syrup, vanilla, lemon zest and juice and allow to steep for 20 minutes. 
 2. Add the berry mixture to the soaked chia seeds and stir well to combine. 
 3. Spoon the chia-berry mixture into the base of four individual serving glasses. Add a layer of yoghurt followed by a layer of fresh berries, to create a trifle effect. Finish with the crushed macadamia nuts. 
4. Store in an airtight container in the refrigerator for up to 3 days. 
________
For younger babies: 
Puree the chia-berry mixture until smooth. Top with a dollop of smooth macadamia butter. 
 For older babies: 
Mash any lumpy fruits and serve as is with a dollop of smooth macadamia butter or finely ground macadamia nuts. 
 For toddlers:
Serve as for adults, but ensure that any nuts are finely chopped.
This recipe is from the cookbook: 
We Can All Eat That 
By Pam Brook


SHOP OUR RANGE OF HOMEWARES NAPERY:
Kiss The Cook 100% Linen Tea Towel


AUD $35.00
Joni Rad Cook 100% Linen Tea Towel


AUD $35.00
Arabella Linen Napkins Set


AUD $65.00
Joni Rad Cook 100% Linen Apron


AUD $89.00