The Brightside: Wholefood Recipes For the Whole Family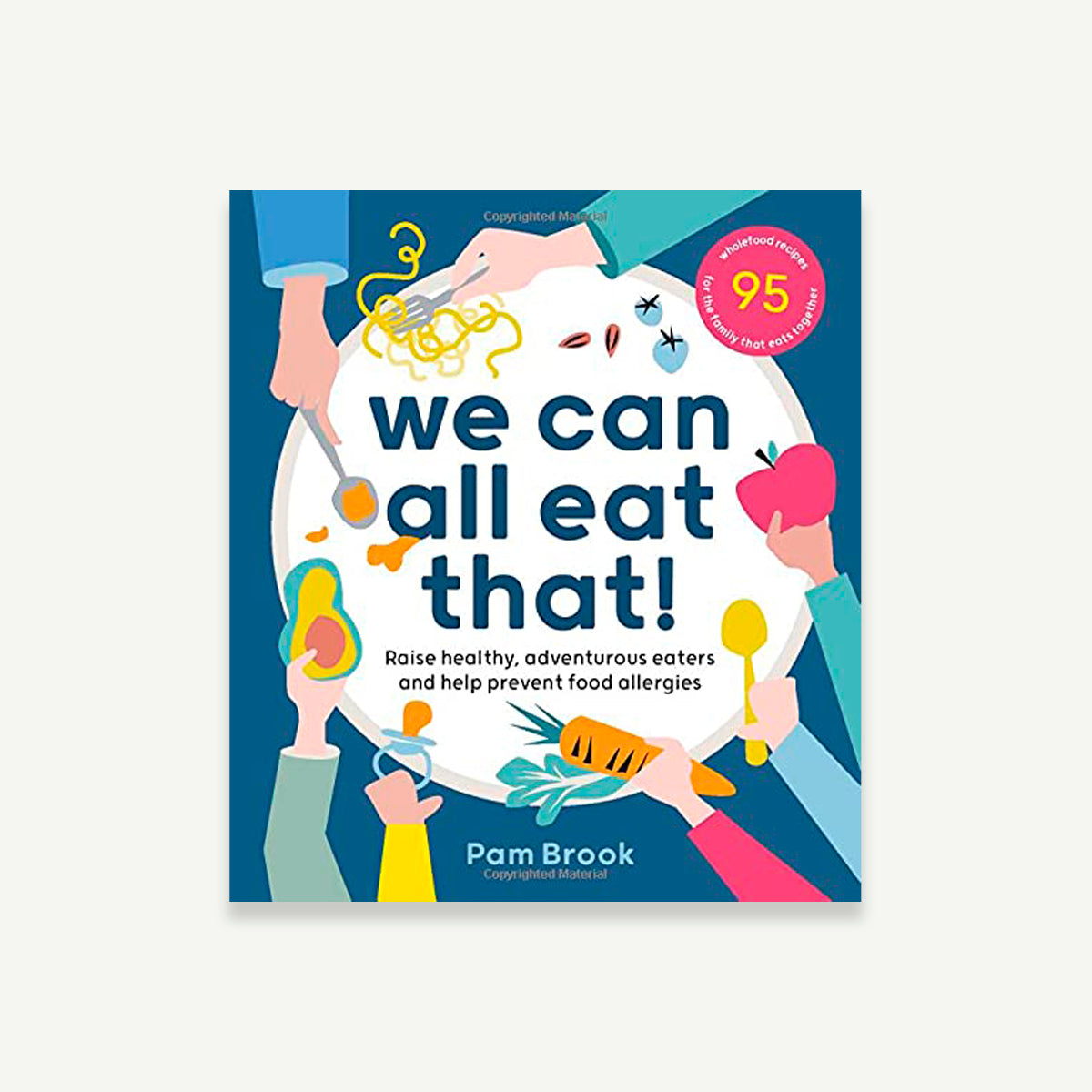 Raising healthy and adventurous eaters doesn't have to be hard work.  For our latest Brightside, we have cooked up one of our favourite recipes from cookbook We Can All Eat That! These yummy wholefood recipes are sure to keep all members of the family happy to get everyone around the table.

Serves: 6  |  Prep time: 8 minutes  |  Cooking time: 60 minutes

Heart warming Ribollita. A nutritious tuscan soup often made from leftovers and cheap veges making it the perfect family meal you can whip up any time. Cavolo nero is pretty much a given if you are adding greens to your ribollita, but curly kale and silverbeet (Swiss chard) are great alternatives. Some cooks add zucchini (courgette), diced prosciutto, leeks, thyme leaves, fennel seeds - and crushed dried chillies for the adults. We like to pour in a spoon of lemon oil at the last minute to brighten up the flavours.
Ingredients:

- 2 tablespoons olive oil, plus extra to serve 
- 2 brown onions, roughly chopped
- 3 carrots, roughly chopped
- 2 garlic cloves, finely chopped (just a tiny amount for babies)
- 3 celery stalks, roughly chopped
- 2 large tomatoes, roughly chopped
- 400g tinned cannellini beans, rinsed and drained
- 1 litre (4 cups) quality vegetable stock (preferably preservative and additive free)
- 2 bay leaves (fresh or dried)
- 4 large handfuls of cavolo nero (or curly kale or silverbeet / Swiss chard), roughly chopped
- Sea salt (omit for babies)
- Freshly ground black pepper (just a tiny amount for babies)
- Lemon-infused oil (e.g. infused macadamia or olive oil) or grated lemon zest, to serve (optional) Grated parmesan, to serve (use ricotta for babies)
1. Place a medium-large saucepan over medium-low heat and add the olive oil. Toss in the onion, carrot, garlic and celery and leave to cook, stirring occasionally for 6-8 minutes, until the vegetables are softened. The longer you cook at a lower heat the more sweet and delicious the sofrito!
2. Add the tomatoes and their juices, the beans, vegetable stock and bay leaves. Simmer for about 30 minutes to bring the ingredients together. option to add in some crushed tinned tomatoes here for extra liquid.
 3. Add the cavolo nero and stir well. Continue to simmer for 15-20 minutes until the greens are wilted. Transfer to serving bowls and season with salt and pepper. Add a drizzle of lemon-infused oil or a sprinkle of lemon zest, if desired, and serve with the bread and grated parmesan on the side. The celery leaves can be used to garnish.
4. Store in an airtight container in the refrigerator for up to 2 days or freeze for up to 3 months. 
For younger babies tear some break into pieces and use a hand-held blender to puree the combined soup, bread and ricotta to a smooth consistency. Allow to cool before serving. 
 For fussy eaters My kids are quite texturally adverse  so I used the pureed mixture for babies and mixed it with some high fibre dinosaur pasta. This was served with finely grated pecorino cheese
Recipes from
'We Can All Eat That!'
by Pam Brook.


SHOP OUR RANGE OF KITCHEN WARES:
Harvest Alphabet 100% Linen Tea Towel


AUD $35.00
Rad Cook 100% Linen Tea Towel


AUD $35.00
Kiss The Cook 100% Linen Tea Towel


AUD $35.00
Joni Rad Cook 100% Linen Tea Towel


AUD $35.00