The Brightside: Young And Old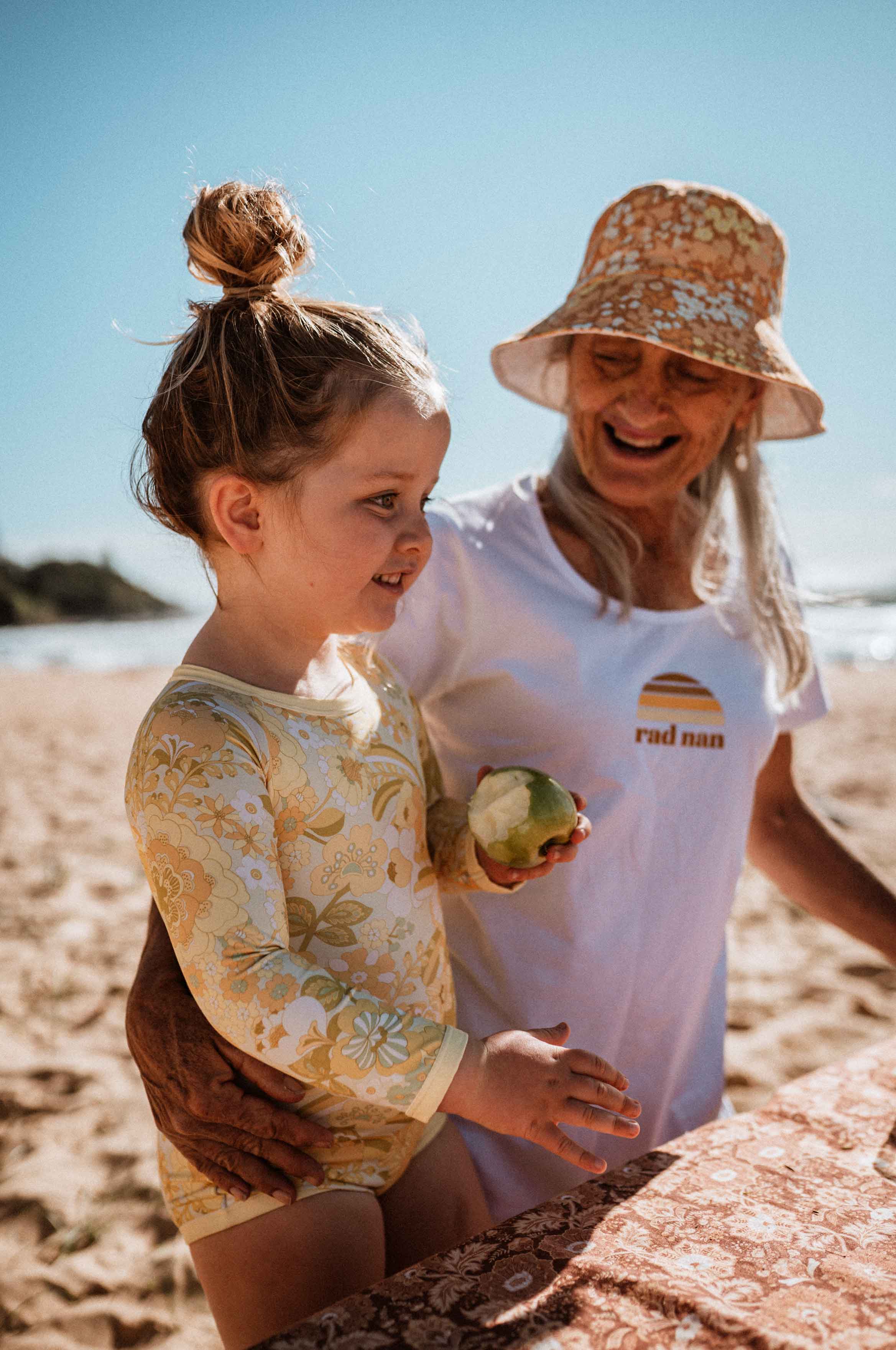 In the lead up to Grandparents Day on 30th October, we take a look at the important relationship between child and grandparent and how this can be mutually beneficial for both in terms of health, happiness and overall wellbeing. 

When I see my Mum playing and engaging with my son, it always brings me such joy. They have a close bond and an ability to relate to one another that is truly unique to them. 
 My son spends every Monday with his grandma, also known as "Nanna Day", so I can work. It is a busy and fun day filled with swimming classes, story time at the local library, outings on the bike, craft activities and plenty of sweet treats! After a day spent together, while there are definitely bumpy moments (e.g toddler tantrums), I can see how much this special time allows them to both create memories that they will cherish forever.
So what are some of the main factors involved in a relationship between grandparent and grandchild?

Grandparents are generally a lot more tolerant and accommodating with their grandchildren than they were with their own. How so? Well, at this stage in life, grandparents have a new lease on life, often making them less rigid with rules (more cookies, please!). Also parents are often time-poor and sleep deprived from the demands of running a family. Grandparents come in like a breath of fresh air, well rested and eager to help out!
They say it takes a village to raise a child, and grandparents are great at helping out in caregiving, especially if both parents work full-time and daycare costs are becoming more and more expensive. If grandparents are close by and can care for the grandchildren, this removes a huge amount of stress and financial pressure for families.
For the child, spending time with a grandparent is a rewarding experience as they build a close bond and feel supported and encouraged as they move through their various stages of development. The grandparent plays multiple roles for the grandchild including mentor, teacher and playmate.
Grandparents offer a family history to the child's heritage and are a valuable resource of stories and experiences from their own lives. Through this relationship, children create a stronger sense of identity, an understanding of their family culture, and who they are. Perhaps a nice activity for grandparent and child is to sit down together and do a family tree.
Grandparents become more mindful of their health and wellbeing as they want to "keep up" with their grandchildren and live long and happy lives. When my Mum recently broke her hip, her biggest motivation to get stuck into physio and get out of the hospital, was that she wanted to get back to having fun and playing with the grandkids! I saw how this drove her recovery and now, six months on, she's fully recovered.
A little bit about intergeneration care
Intergenerational care involves bringing together two different generations both requiring care. Older adults living in an Aged Care Home, are partnered with preschool children in a program that brings benefits to each generation. The group are given joint activities that help the older generation to maintain cognitive function and help the younger generation learn and grow. 
 Check out ABC's Old People's Home For 4 Year Olds. A must-watch show as you see children and the elderly working together to overcome their fears and struggles in life. It is such a joyous and heart-warming show.
How can we show our love to grandparents?
- Don't take grandparents for granted! The grandparent-grandchild relationship is one to be fostered and supported throughout the lifetime. 
 - Keep up regular communication, even if you live far away - try zoom calls. 
 - Make / buy them something special to show your love. 
 - Spend quality time with them on a regular basis as much as possible. 
 - Make the effort to visit them at their home.


SHOW YOUR RAD NAN & POP SOME LOVE:
Rad Nan Scoop Neck Tee - White


AUD $49.00
Rad Nan x Pottery For The Planet Ceramic Travel Mug


AUD $49.00
Rad Pop Cord Cap - Tan


AUD $49.00
Rad Pop Organic Cotton Tee - Natural


AUD $55.00
______________________________
Reference:
https://www.careabout.com.au/blog/intergenerational-care https://writingbros.com/essay-examples/relationship-between-grandparents-and-grandchildren/ 
 https://www.baby-chick.com/the-benefits-of-the-grandparent-grandchild-relationship/