The Brightside: Willow & George Cake Co.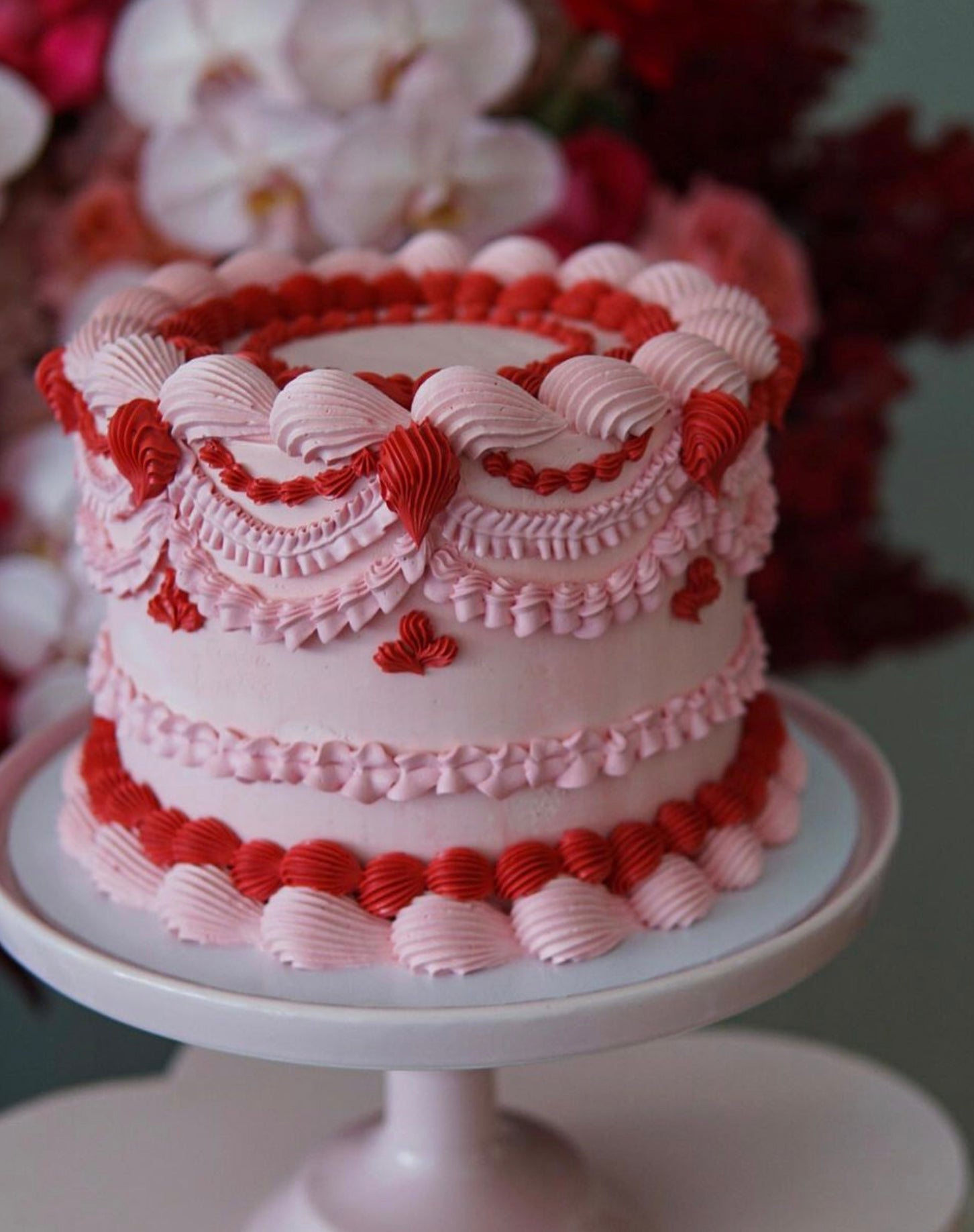 Chloe is the creator of nostalgic cakes and the mumma of two beautiful children. Willow & George Cake Co. is both her obsession and her creative outlet. As a child, she would sit in the kitchen watching her mum create all the family birthday cakes, eager to help wherever she could. Now, with a successful business of her own, this Wollongong cake shop is on a mission to make our memorable moments that little bit sweeter.
Hey Chloe! Could you tell us about yourself?
Hello! I'm a mother of two children, George and Willow. Oh, and I LOVE to bake beautiful cakes. I've grown up in Wollongong my entire life, and I love our little city. Recently, our small business has grown, and we now have a commercial baking space located on Auburn Street, Wollongong. Here, we bake in small, thoughtful batches with our supplies and ingredients coming from local farms and Australian suppliers. I have such a passion for using quality ingredients, and I think it shows in our products.
The Illawarra is beautiful. Do you have any favourite spots?
Oh gosh! Um, I have so many places that I love. I love anywhere along the escarpment and the beaches. We have the best of both worlds! Though, I am partial to the sands of North Beach, just between the lagoon and the surf club.
We recently tried some cake from Willow & George Cake Co. It was delicious! What's your secret to a good cake?
Good ingredients, first and foremost. Fresh as much as possible and have all your ingredients at room temperature. This way, they combine perfectly before being popped into the oven! Our processes are detailed and take time; we don't cut corners, and we thoughtfully bake and decorate with intent. I love what I do, and I love the happiness it brings my customers, making their special occasions memorable and delicious!
When did you realise you had a passion for baking?
It was always there from when I was a young child, from my family, and it really calms me .... until the cleanup! But in a business sense, it took a lot of requests before I ran with it, and it seemed to naturally just grow. It was 2009, officially! 
What advice would you give others wanting to pursue their passion projects?
Slow and steady, constantly practice and perfect your art. You will always be learning. 
Top five tips for baking a kid's cake? 
1. Have all your ingredients at room temp. 
2. Turn your oven down 10 degrees. Most ovens run hot. 

3. Bake it the day prior. It saves stress on the day. You can still add tiny decorating details on party day, but if the bulk is already done, it's a win! You'll just need the fridge space. 
4. If you're going to opt for bright or dark icing colours, purchase pre-made icing already coloured. Trust me, it will save you the multiple issues that will inevitably arise from using supermarket food colours. 
5. Have fun!  

Where can people find you?
Online through our website. Insta - where we are most active, and Facebook. Our little shop front is for cake pickups only and by appointment.
More from the Brightside blog:
The Brightside: With TS Makers
The Brightside: Nut-free Muesli Bar
The Brightside: Families On The Road


Shop our range for play all day with Banabae: