The Dreamers #85 - With Village for Mama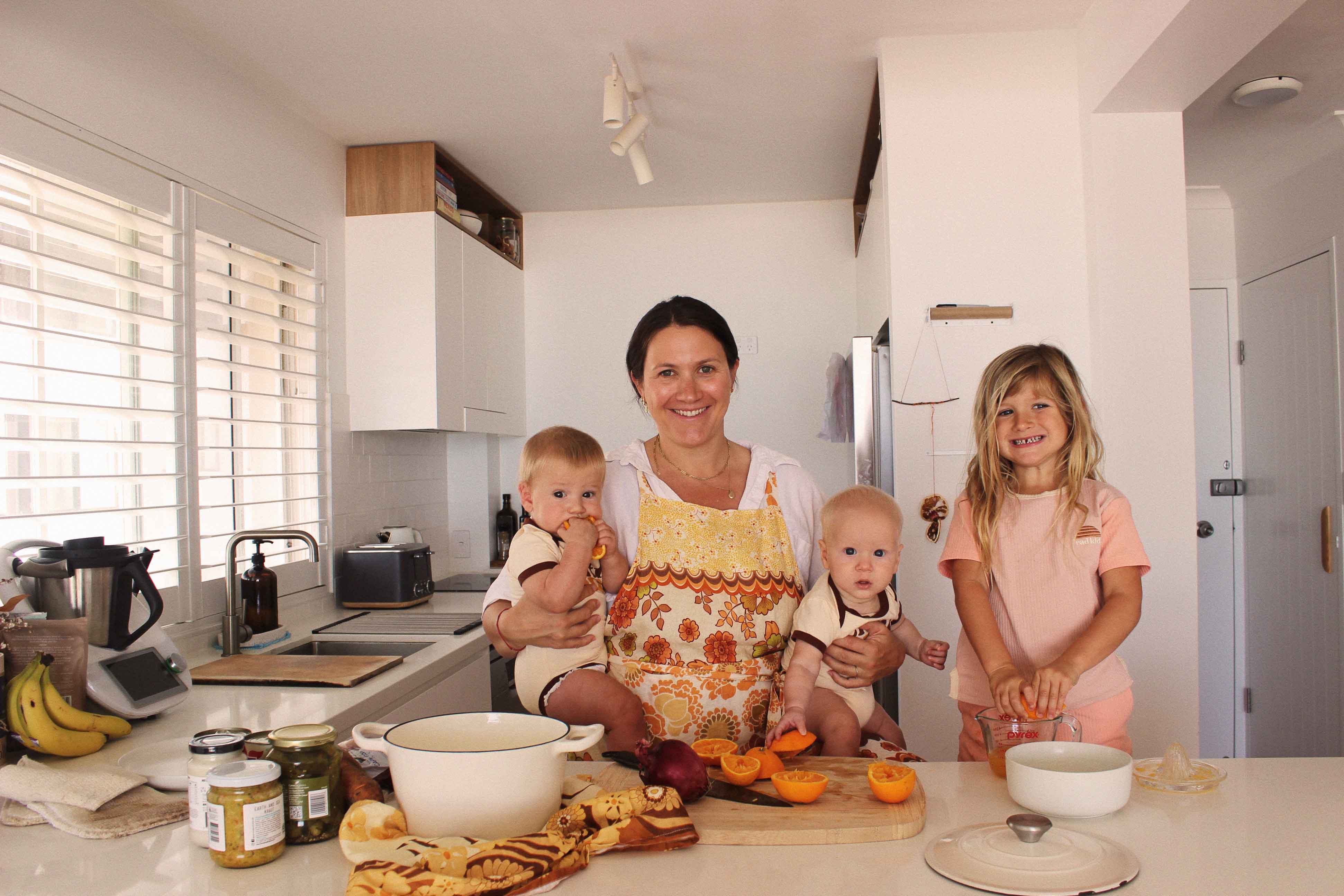 Village for Mama focuses on uniting new mothers to create a strong support system for their post-birth experience. In this interview, we connect with Leila, the owner of the business, as she shares her home life.

WELCOME TO THE DREAMERS. 

COME INSIDE THE HOMES OF EVERYDAY FAMILIES AND BUSINESS OWNERS DOING LIFE THEIR WAY. 
____________
Hey Leila, tell us who's in your family?
I'm married to my husband Ross, and we have three gorgeous kids - our daughter Billie, who is four years old and six-month-old twin boys Noah and Joey.
Where is home for you? Are there any special spots we should know about?
Tugun Beach is the little slice of paradise we call home. It's right on the border of Queensland and New South Wales. Our front garden is our favourite beach. It is just busy enough that you bump into some friendly local faces but quiet enough that you aren't sharing too many of your waves. It's also 10 minutes from the most beautiful valley and rock pools. We definitely get the best of both worlds here. I'm originally from England, and Ross is Scottish. We can't believe how lucky our kids are to call this place home.
Tell us about your sailing plans.
Sailing the world is a long-time dream for Ross and I. I sold my little Mexican Cantina back in 2018 with the intention of buying an old monohull with Ross and setting sail. The day it sold, we found out I was pregnant, and so 'Billie sunk the boat'. We can't wait to entertain this dream again when the kids are all able to swim (and surf). 
Congrats on the release of your book. Can you tell us about the inspiration and journey behind creating this book?
Thank you! Village for Mama was born not long after my daughter. The idea came to me when she was four months old, and it was just one of those ideas that I couldn't ignore. I gathered a village of local, creative women and mothers to help bring my vision to life. 
My intention was to create a recipe book that not only provides new mums with recipes to support their recovery and replenish their bodies but also provides a support network. 
 New mums have very little time to do anything for themselves, and a cold tea and an old piece of toast is the sad but true reality of early motherhood. Food is a love language. There is something special about eating a meal someone else has prepared for you, regardless of how simple. It makes you feel loved and cared for when you need it most.  This is why I created a recipe book containing 30 recipe gift cards with a pre-written letter on each, kindly explaining the importance of the postpartum period and the essential role loved ones play in shaping a new mother's experience. 
 I am deeply passionate about normalising the gathering of a village to support new mums. Village for Mama is a tool to help educate friends and family about the importance of support and nourishment during the early weeks of motherhood and the impact this has on recovery, breastfeeding, maternal wellbeing and mental health.
Do you have any tips for first time mamas?
Gather your village: 
 Becoming a mother is a huge adjustment, and women experience huge changes physically, mentally and emotionally. Those early months of motherhood are amazing but also intense and overwhelming. A supportive village allows a new mum to prioritise rest, facilitate nourishment and allow for proper recovery. I know it can be hard to ask for help. We underestimate how much women are conditioned to take care of others and how that impacts their capacity to receive help. But support is the foundation for new motherhood, so surround yourself with people you can lean on and sometimes fall on. 
 Organise a meal train: 
Now that you have your village, invite them to cook for you and your new family. Nothing beats a homemade meal delivered to your door in those early weeks. People love to help, and this is such a great practical way they can do so. It is essential for new mums to be well nourished for both their recovery and breastfeeding journey. A meal train takes the pressure off the family so they can spend more time soaking up that new baby bliss. This is why I created the recipe cards to go with my book. So you can give out the Village for Mama recipe cards to your village or at your baby shower, and it takes the awkwardness out of asking and the guesswork out of cooking!
What is your "go-to" recipe for busy families?
Slow-cooked brisket. It's something you can throw in the slow cooker on your way out of the door in the morning, and you get to come home to mouth-watering goodness. I love how versatile a good slow-cooked brisket is, with so many delicious ways to enjoy it. Tonight, we had it with roast sweet potato mash and goats cheese, and tomorrow, we will have it on tacos. It's a great nourishing and warming postpartum recipe too.
Any Banabae favs?
Ross has been a Rad Dad for two years in a row now. He gets a new t-shirt every Father's Day. I smile every time he wears it because he really is a Rad Dad. Our babes are lucky to have him! 
Leila Armour 
- Postpartum Village
- Postpartum recipe book with recipe gift cards 

 - Helping mamas gather their village for a supported and nourished fourth trimester
SHOP THE LOOK AND MATCH WITH MINI: