The Brightside: Want, Need, Wear, Read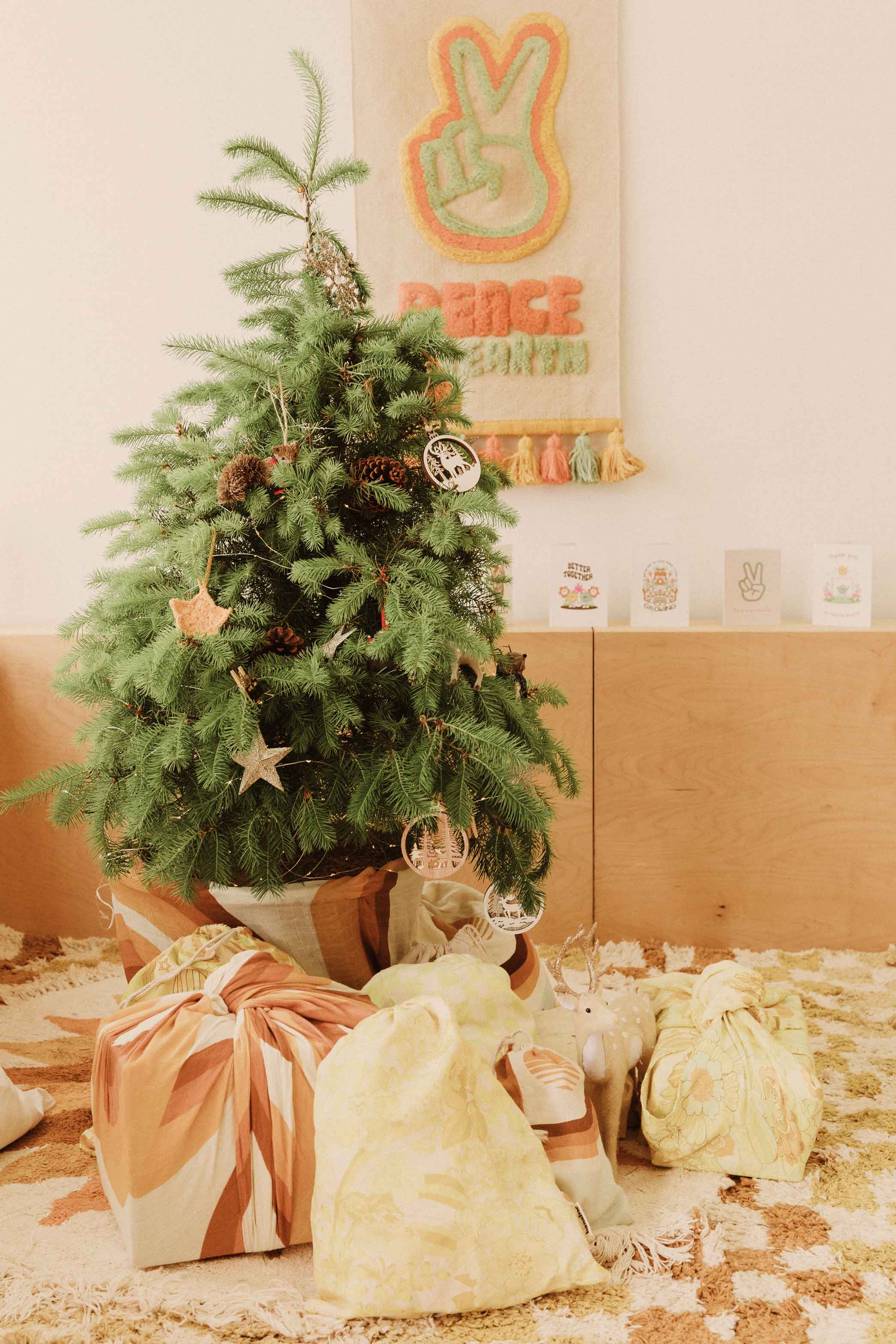 The Brightside: 
Want, Need, Wear, Read. 
How to stick to the budget and gift your kids mindfully this Christmas.
Yep, we hate to say, but the holiday season is already creeping up on us! Like parents everywhere, we imagine you are most likely anxiously anticipating the additional mental load created from the whirlwind of end of year catch ups, Christmas parties, decorating, cooking and holiday planning.
 On top of all of this is the challenge of finding the perfect gifts for our kids. If you've ever felt like you needed a Santa-sized budget to fulfil your children's Christmas wishes, you're not alone! This year, we are here to show you an easier, more sustainable and mindful way to tackle your gift shopping. A way that still brings joy without breaking the bank or creating a wasteland of unwanted plastic toys. 
It's called the "Something They Want, Something They Need, Something to Wear, Something to Read" approach. This method encourages meaningful gift choices, fostering an understanding of wants and needs while reinforcing the joy of giving and receiving. 

 It's your secret weapon to keep your kids smiling and your wallet from going on a last-minute panic spending spree. Let's break it down in a little more detail.
Children have a knack for making lengthy or extortionate wish lists during the holiday season. To ensure you're giving them something they truly desire while staying within your budget, have a heart-to-heart conversation with your kids. Ask them to prioritise their top wishes. This can help you identify what they truly want and appreciate, and it also teaches them about setting priorities and making choices.
This category is all about practicality. Take a look at what your children genuinely need, whether it's school supplies, new swimmers for holidays, or any other essentials. Prioritising their needs ensures that your gift has a lasting, positive impact on their daily lives. 
 Instead of buying these items separately, you can bundle them together in a creative and appealing way. For example, create a "Back-to-School Essentials" kit with all the necessary supplies or a "Summer Holiday Pack" with summer clothes and accessories.
The "Something to Wear" category can be both functional for us and still fun for the kids. As they are constantly growing clothing is always an essential and practical gift for kids. This is your opportunity to let them express their personality through their wardrobe. 
Consider their favourite colours, styles, or graphics when picking out clothing items. To stay on budget, look for versatile clothing pieces that can be mixed and matched to create multiple outfits. 
Buying only one or two special pieces that will last rather than a fast fashion haul of cheap products that won't last long enough to be passed down to younger siblings, cousins or friends. Of course, we also recommend you support businesses that use ethical and sustainable production methods and embrace natural fibres. There are so many amazing local and ethical kids' brands to choose from.
Books make excellent gifts, and they offer countless benefits. Encouraging a love for reading and learning is a valuable gift in itself. When choosing books for your kids, consider their interests, reading level, and age-appropriate content. 
 You don't have to break the bank to gift books. Local libraries often have sales of gently used books, and there are many budget-friendly bookstores and online options. You can also look for classic books that have stood the test of time or explore second-hand bookstores for unique finds. 
 Over the coming weeks, we will be sharing more ways to gift with the "Something They Want, Something They Need, Something to Wear, Something to Read" approach. We hope it provides some inspiration for you over the busy holiday season!
More from the Brightside blog:


Suggestions for mindful gifting this holiday season: