The Dreamers #51 - With Mel Carrero From Spell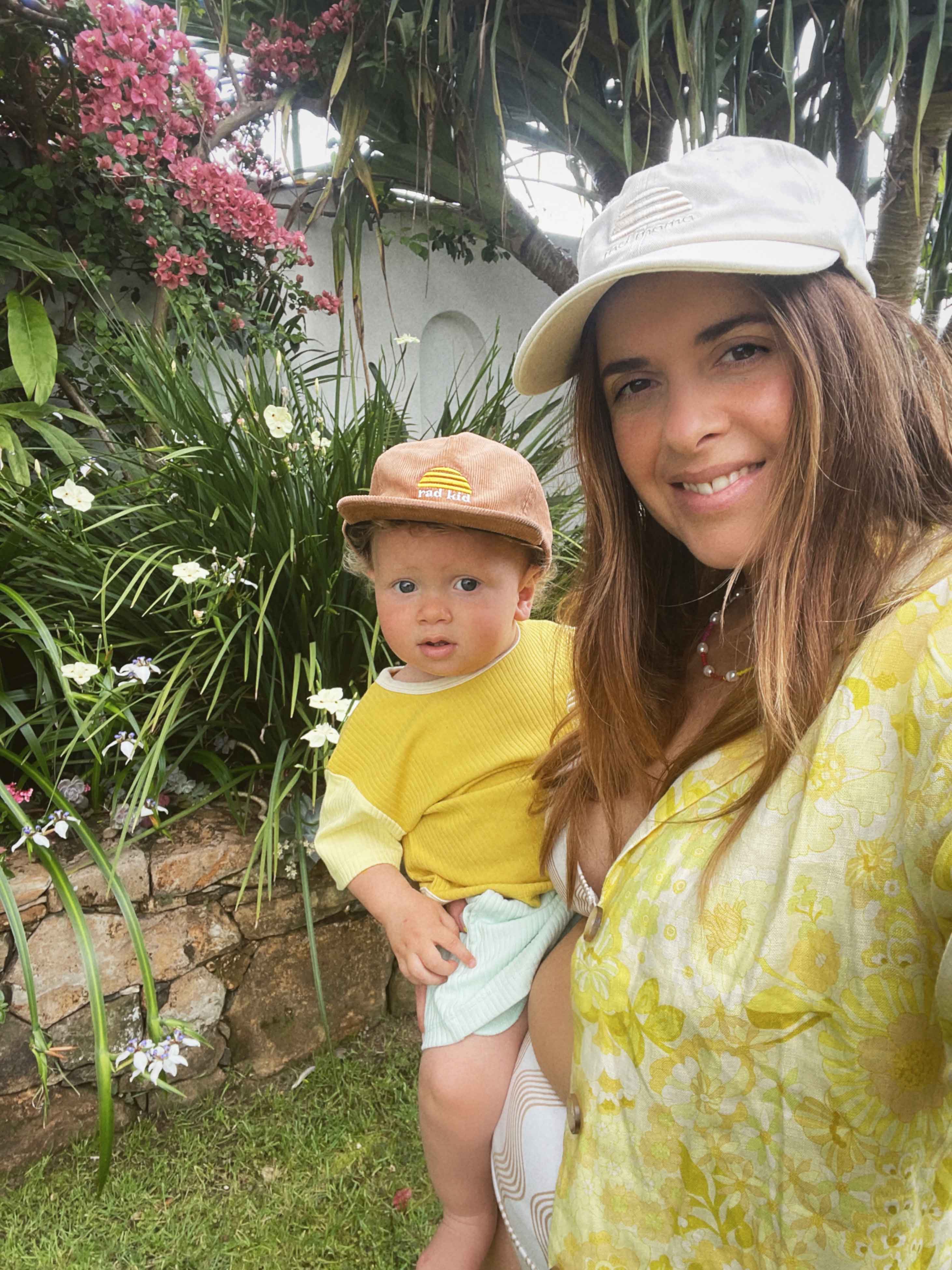 A flick through Mel Carrero's Instagram, and we are instantly transported into her adventurous and glamorous life. Mel holds the enviable role of Head Of Brand at iconic Byron Bay label Spell (formally Spell & The Gypsy Collective). Mel lives on Bundjalung Land with her husband Amadeus and their little boy Aurelius.
WELCOME TO THE DREAMERS. 

COME INSIDE THE HOMES OF EVERYDAY FAMILIES AND BUSINESS OWNERS  DOING LIFE THEIR WAY. 
____________
Hi Mel! Welcome to the Dreamers. Tell us about you and your family.
Thank you! In my house there's myself, my husband Amadeus and our little boy Aurelius who has just had his first birthday! Amadeus and I have been together for 16 years. We met at University, and last year we grew our family and Auri has brought us so much joy! Amadeus works in video production, and I am Head of Brand at Byron label Spell. 
Where do you live? It looks iconic on Instagram.
I live in Lismore, and my house is a reno job that has been going on for over ten years. So anything you see is definitely very selective!! I am terrible at interiors and incredibly scared to just jump into home styling. My Spell role, Instagram work and Auri take up 99.9% of my time, so I never really prioritise it, which is so silly!
What calls to you more, the ocean or the hinterland?
It used to be the ocean, but I think it's the hills these days. It's more peaceful. 
You work with the incredible Spell. We love their bohemian, sustainable vibes. Tell us about your role there.
My role at Spell is incredibly dynamic and has allowed me to have some amazing adventures over the last seven years! I work with two incredible sister owners and an amazing team. No two days are the same.
You have an innate sense of style and a gifted eye. Tell us three-pointers for styling an alfresco picnic come summertime. 
Aww thank you! That's so kind.  
 1. Always take a nice little wooden board and a knife to cut things! 
 2. Edible flowers or figs always elevate any platter situation, even if you have just one wedge of cheese and crackers!  
 3. Get a good picnic rug!  
Tell us about your transition into being a mum. What has been the best part, along with the hardest parts?
The best part is just him and seeing him discover the world and how proud you get from any tiny thing. The heart explosions of love for this person - it's overwhelming! The hardest for me is juggling work as I always like to give everything my all, and sometimes that's difficult with divided attention.
Any exciting plans for this summer?
I've actually hired my friends' house in Lennox for a couple of weeks so we can have a beachy Christmas, which will be nice to take Auri to daily! Fingers crossed for less rain. 
Limoncello Floral Linen Resort Shirt
AUD $89.00
Rad Mama Natural Cap
AUD $49.00
Oblong Stripe Cushion
AUD $89.00
Joni Rad Cook 100% Linen Tea Towel
AUD $35.00
Rad Kid Cord Cap - Tan
AUD $39.00
Sunkissed Splice Organic Rib Twinset
AUD $59.00
Chase The Sun Tapestry Blanket
AUD $129.00
Arabella Quilt Cover
AUD $199.00