The Dreamers #42 - Jessica Bellef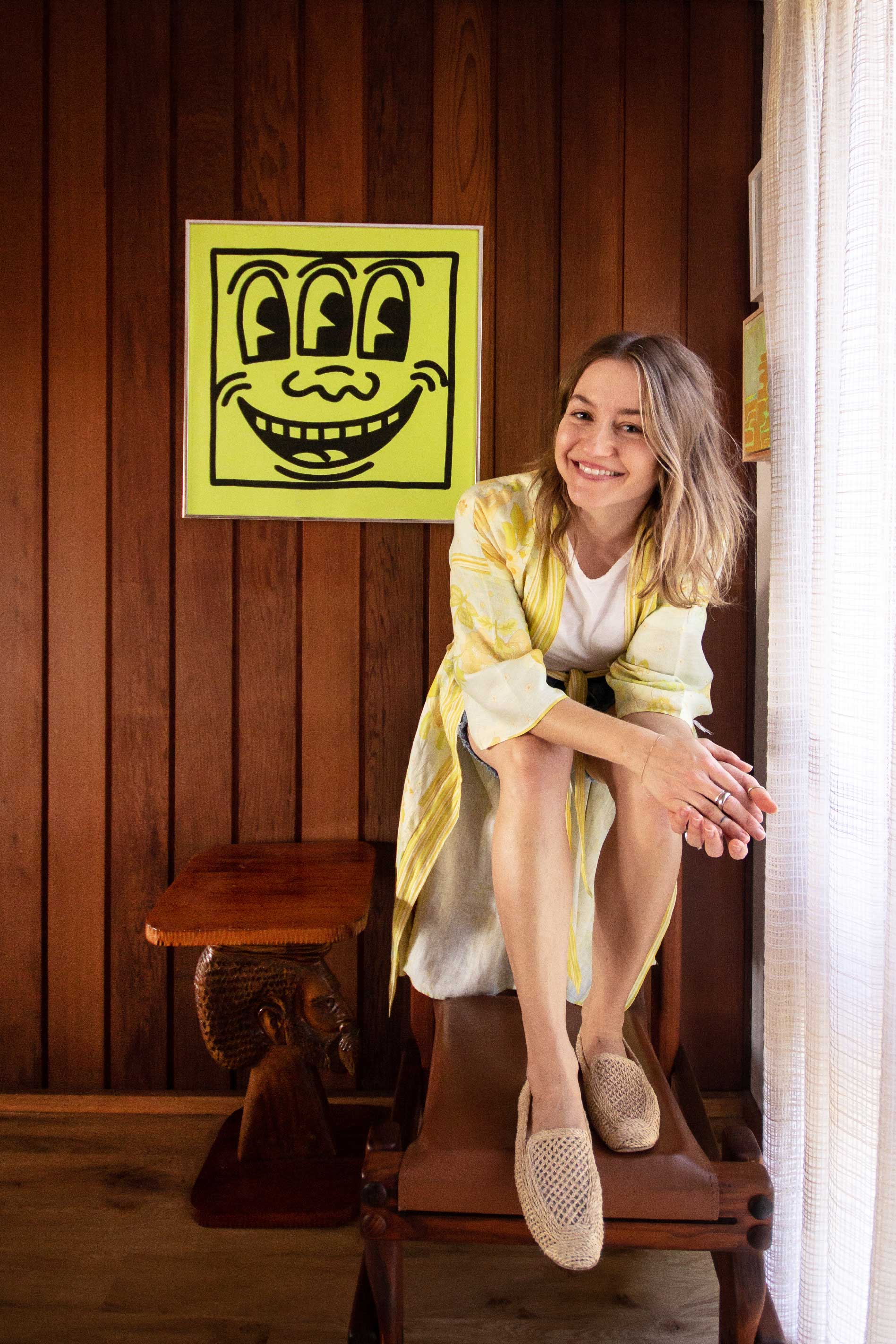 Jessica Bellef (@jessicabellef) is a stylist, writer and author of interior styling book 'Individual'. Her home is a true reflection of her soul! 


Staying true to its 1970's heritage, it is packed with personality through her creative curation of furniture, homewares, artwork, greenery, plus stacks of books and magazines. 


Jess chats with us about her low-key lifestyle, her love of vintage, and introduces us to her adorable fur baby Charles Barkley.
WELCOME TO THE DREAMERS. 

COME INSIDE THE HOMES OF EVERYDAY FAMILIES AND BUSINESS OWNERS  DOING LIFE THEIR WAY. 
____________
What's your name? Tell us about your lifestyle.
My name is Jessica Bellef, and my lifestyle is low-key! My days consist of op-shopping, bush walking and bouncing between projects. I am a stylist and writer. Two occupations that demand you keep your eyes open to the wider world. I love exploring nature and faraway cities. The novelty of unknown places energises me. 
These are a few of my favourite things: Piles of books and magazines. Hot coffee and frosty g&t's. Saggy, worn-in denim. Doco's on artistic people. Listening to podcasts while running. Dogs. Nineties hip hop. Grunge and classical. Driving with the windows down and the volume up. 
Where do you live? We heard you live just near one of Australia's dearest National Parks. Tell us about that.  
I live in the Royal National Park in Dharawal country, south of Sydney. We are surrounded by the bushland that makes up the second oldest national park in the world. We have our choice of ocean or river swims, and my favourite pastime is walking and running on the many trails that snake out from our remote village. A diamond python lives in our backyard, a gecko hangs out in the rumpus room, and our macadamia tree is home to a family of possums. The cockatoos are cute, but we could do without them chewing on our windowsills.
The landscape changes continually through the park, from dense rainforest to rocky coastal outcrops and some of the most spectacular beaches in Australia. My husband Beau and I lived in Redfern before moving here almost ten years ago. It was a massive lifestyle change, but we have no regrets. I feel safe and protected here, shacked up with Beau and our dog.   
We need to know about this fur child of yours…
Charles Barkley is an absolute dude. He is a scruffy mixed breed with a sketchy past and a huge heart. We picked him up at an animal shelter in 2015, and he was sickly, skinny and a bundle of nerves. He is still a little skittish and loves to bark at anything moving (that's the terrier in him), but he has noticeably mellowed out.
He isn't the most social doggo hanging out with other dogs, but he is gentle with kids and loves humans. He spends his days tanning on the balcony or doing perimeter checks around our yard. And then, at night, after din-dins and a toy-tussle, he becomes my lap blanket before trotting to bed, where he snores into the early hours. There's just something about shelter dogs, isn't there? Adopt, don't shop!
We are in love with your styling and eye for design. What draws you to the vintage, nostalgic styling vibe?
I love vintage style and the character it gives a space, whether it's a look from the 1980s, the 60s, or heading back over one hundred years. Vintage pieces have texture and soul, and they energise a room. And it's even better when there's a mash-up of eras and origins - that's when personality really shines through.    
 Give me unique and weird over plain and safe any old day.
We've retained the original elements of our 1976-built house. I couldn't imagine living in a super contemporary new build. I grew up in a house filled with antiques, and my parents' always preferred to buy second-hand over new. Old things relax me and make me happy. 
How long have you been styling professionally?
Almost twenty years! I started my creative career in retail styling for fashion and homewares and taught at a fashion school, eventually jumping on board at Temple & Webster when they launched in 2011. In my position as Head of Styling, the team and I would create the imagery for the website and social channels, curating room looks and creating sets in the in-house photographic studio. After my book was published in 2019, I went freelance and styled house tours for magazines and interior designers, builders and architects.
The pandemic shifted how I work, as it did the whole world, and I now do more writing than styling. I contribute to magazines like County Style, Inside Out and Home Beautiful, compiling house and garden tours, giving decorating advice and doing profiles on creatives. I also dip into copywriting and content writing - all of the wordy things.  
Tell us about your book, 'Individual - Inspiration for creating a home that is uniquely your own'.
My book baby! It came about because I love creative houses with character, homes that reflect their owners and are anything but cookie-cutter.
My time working in homewares retail and home design magazines has attuned me to unique spaces that stand out from the rest, those that aren't about trends or high design funded by bank-account-exploding budgets. I'm more interested in the autobiographical homes that tell the story of the homeowners.
I wanted to capture those spaces and celebrate those who created them. Individual dives into 15 Australian dwellings that are all different in style, from a romantic sea shack in the wilds of Tasmania to a seventies palace in the Wollongong 'burbs. The inspirations and experiences of the homeowners are explored, and I share ideas on how to imbue your own story into your home.
It was a dream project - I sourced the homes, styled and wrote, and worked with an incredible photographer, Sue Stubbs. We had plenty of interstate travel adventures and met amazing people. A rosy career highlight, for sure! 
Where do you source your furniture and homewares? Do you frequent second-hand shops? 
I can't walk past an op shop without peaking in. I shop the kerb at council clean-up time and scroll Facebook Marketplace constantly. Markets, garage sales, junk shops. All the dusty places where the treasure is buried amongst the not-so-golden.
I love lurking in massive vintage warehouses, like Lunatiques in Mascot (Sydney) and Dirty Janes in Bowral (Southern Highlands). Even when I am not in the mood to make a purchase, I treat window shopping like a visit to an art gallery or a museum. I glean so much inspo from the shapes, colours and textures of designs from the past.
I also love handmade pieces, even more so if friends and family create them. You can't put a price on those things. They are inherently special.  
Individual


Inspiration for creating a home that is uniquely your own.
Sundaze Floral Light Kimono Robe
$179.00
Petal Puff Standard Pillowcase SET
 $44.50
Kiss The Cook 100% Linen Tea Towel
$35.00
Sunscape Tufted Throw Blanket
 $265.00
El Sol Looped Round Cushion
$139.00
Arabella Linen Napkin Set
 $48.75
Chase The Sun Tapestry Blanket
$129.00
Retrograde Flax Linen Quilt Cover
 $219.00