The Brightside: Plastic Free July Challenge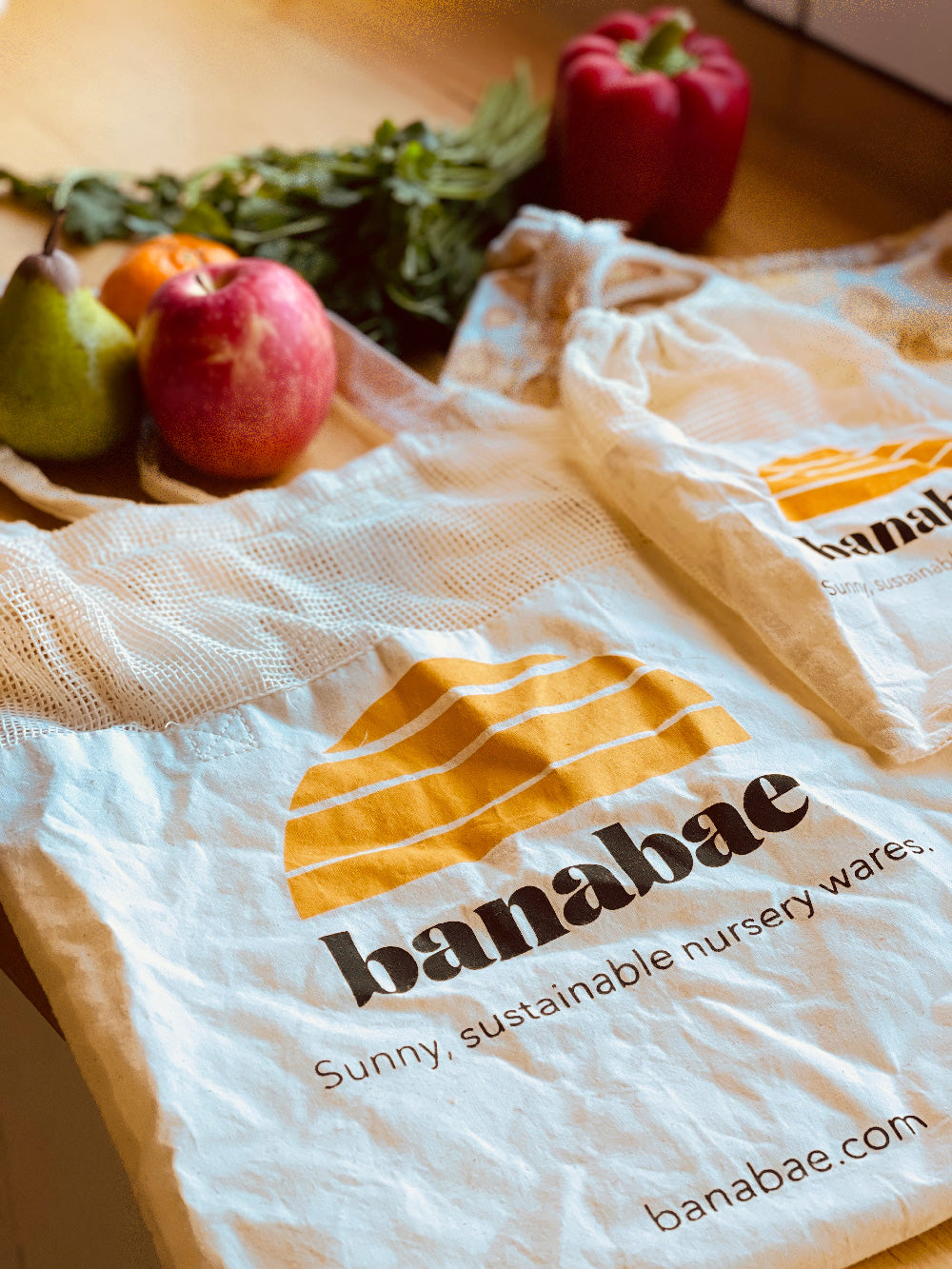 JOIN US FOR THE PLASTIC FREE JULY CHALLENGE!
We are all more than aware of the devastating impacts plastic waste has on our wildlife, waterways and health. So this month, Jaz and I (Alana) are taking on the Plastic Free July Challenge (@plasticfreejuly) in our households, and we want you to join us! 
Here's how we are preparing:

We'll be sharing our tips, tricks (and challenges!) with you on socials throughout the month. 
 With busy lifestyles and kids in tow, this will be no easy feat, but we are determined to give it a red hot go, and we want to share the journey with you!
 Let's support each other and give shout-outs to businesses and organisations who are doing great things in the war against plastic waste.
The audit: 
To begin, I've taken stock of the plastics in my house by doing a room-by-room audit. Whilst convenience will suffer, I have managed to find alternatives to all of the single-use plastics! 
Here are my findings and the plastic free alternatives I will be swapping them out for.

THE KITCHEN
Obviously, the kitchen is going to be the most challenging area - all that packaged food! 
Whilst our family are pretty great with snacking on fruits etc, snack foods are still a sore point in our household. 
Here are some of the ways we can still combat our cravings during plastic free July.
Chocolates: Make the switch to brands like Lindt or Tony's Chocolonely (@tonyschocolonely), which are plastic free. Also try baking your own chocolate treats, like our beetroot brownies.
 Chips / Crisps: We will be buying our snacks from the bulk food store, switching to soya crisps, veggie snacks and stovetop popcorn! Are there any compostable chip packets out there that anyone else knows about? Please feel free to share! 
 Biscuits: We love a cheeky digestive biscuit with tea in this house, but this month I'll make my own batches on a Sunday.
Other switch outs I'll be making:

Tea: Did you know some tea bags still contain traces of plastic?! Not good! I usually drink Nerada, whose tea bags are plastic free, but the box has a layer of plastic wrap around it. So this month, I will switch to Pukka Tea (@pukkateawallofwonder) with no plastic wrapping on the box. 
 Bread: I have not yet mastered the art of bread baking, but we can buy from the bakery and bring our own reusable bread bags. The Banabae bedding or carry bags are great for this! 
 Cereal: I'll be switching back to making my own cereal this month with produce from the bulk foods store. 
 Meats: This one may prove a little more difficult as not all butchers and delis will accept BYO containers. I have found one local butcher that will, so I will be making the trip there weekly for meat supplies. 
 Food storage: We ditched the cling wrap in our house a long time ago, and it is one of the easiest things you can do to reduce plastic waste! Use containers, re-useable silicon sheets or beeswax wraps.

Dishes: We have switched to bar detergents and making our own cleaning products. How good is bi-carb soda!

THE BATHROOM
Soap / Shampoo: Our family use bar soaps and shampoos/conditioners already. Try Ethique (@ethiqueworld) or Seed & Sprout (@seedandsproutco). 
 Cosmetics: I just hope none of my creams or serums run out this month as I won't be replacing them! We'd love to hear more shout-outs for plastic free beauty brands. 
I've recently switched out cotton pads for reusable make-up pad remover. 
Periods: Even the menstrual cycle has gone plastic free by using The Hello Menstrual Cup (@helloperiodco) and Modibodi (@modibodi) period undies. 

 Toothbrush / Toothpaste: We use bamboo toothbrushes, and once our tube of toothpaste runs out, I plan to purchase tooth powder from Love Beauty Foods (@lovebeautyfoods), which comes plastic free. 
 Toilet Paper: We are also big fans of Who Gives A Crap Toilet paper (@whogivesacrap), made from recycled paper and delivered to us a few times a year. This is a great plastic free alternative.
THE LAUNDRY

Laundry Powder / Liquid: Buy laundry powder which comes in cardboard boxes. The Woolworths Macro brand even comes without that useless plastic scoop. Winning! If you prefer liquids, you can use brands like Dirt (
@thedirtcompany
) who send refills. 
Clothes Pegs: I absolutely love my marine-grade steel pegs! Trust me, after you try these, there will be no reason to go back to plastic pegs that snap after a few uses. 
 Clothing: I don't do polyester. It may sound a little snobby, but this fabric is bad, bad, bad! It is one of the biggest contributors to fast fashion landfill and is a type of plastic that takes hundreds of years to break down. Not to mention leaking microplastic into our waterways with every wash. If you need to purchase new clothing, opt for textiles like ours that have natural or recycled fibres (note you will still need to use a wash bag for recycled polyesters to stop the leaching of micro plastics). You can read about our sustainable fabrics here.
We compost our fruit and veg waste with three worm farms on the go in our backyard. The kids love it, and of course, it's great for gardening. 
Some council areas are even lucky enough to have a FOGO bin service (our Banabae compostable clothing bags and postal satchels can be disposed of in these bins).
You can also look to make the switch to compostable bin liners, rather than plastic. 
 Be sure to follow us on socials as we navigate a month of plastic free. 
Here's to forming some new eco-friendly habits together! 


SHOP OUR COLLECTION OF
SUSTAINABLE PRODUCTS:
Joni Rad Cook 100% Linen Apron
AUD $89.00

Rad Mama X Pottery For The Planet Ceramic Travel Mug
AUD $49.00
Chase The Sun Tapestry Blanket
AUD $129.00

Sunkissed Splice Organic Rib Twinset
AUD $44.25
Harvest Alphabet 100% Linen Tea Towel
AUD $35.00

Don't Mess With Mother Kids Cord Cap
AUD $39.00